2010 Echt-Wilson Family Visits Pacifica

(12/20/2010 - 12/25/2010)
Randy Wilson (my brother), Ramey Echt (my sister in law), Ari Echt-Wilson (their daughter), and Eli Echt-Wilson (their son) came to stay in the guest cottage in Pacifica on 12/20/2010. Here are a few photos of the days they spent. Click on any picture for a much larger original version.
Below from left to right is Eli, Ramey, Ari, and Randy hanging out in what I call the "chill zone" of the guest cottage. It is a suspended circular cushion in the covered front porch area of the guest cottage.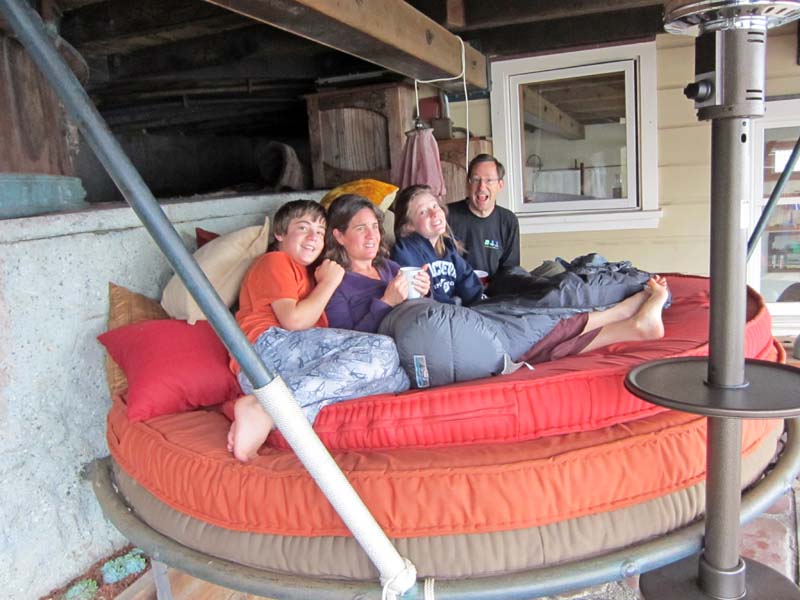 Here they are in the same spot, picture taken from further away so you can see the whole covered front porch area. The Xmas lights are temporary, and kind of fell down in the wind a little.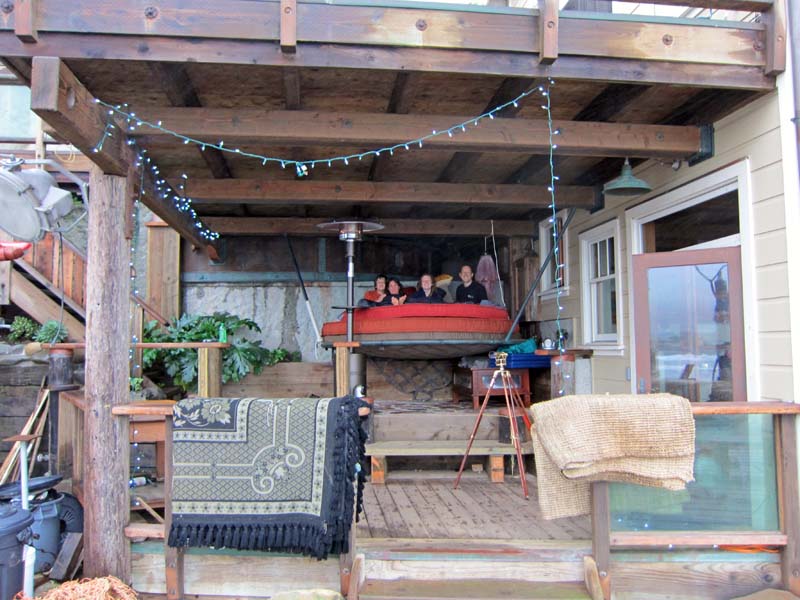 Here they are in front of the water early in the morning mugging for the camera.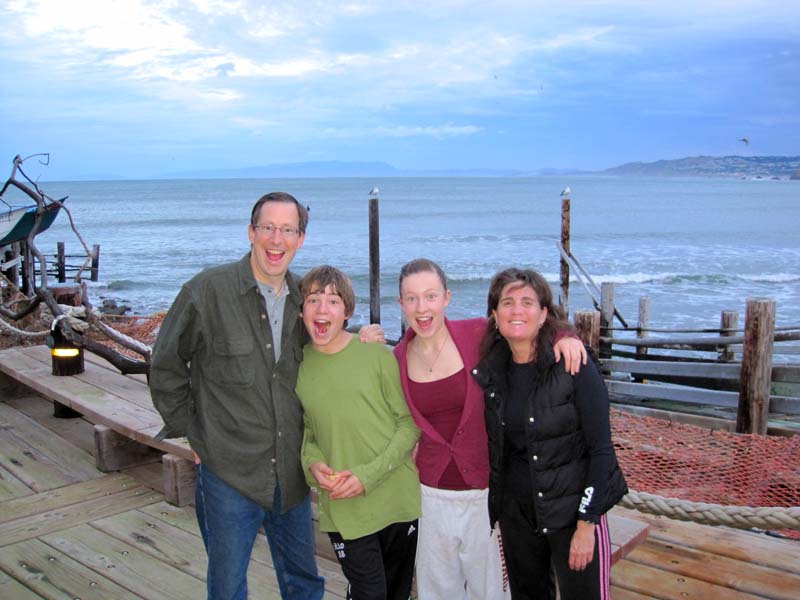 Brian (me), Eli, Ari, Randy on the dock (picture by Ramey).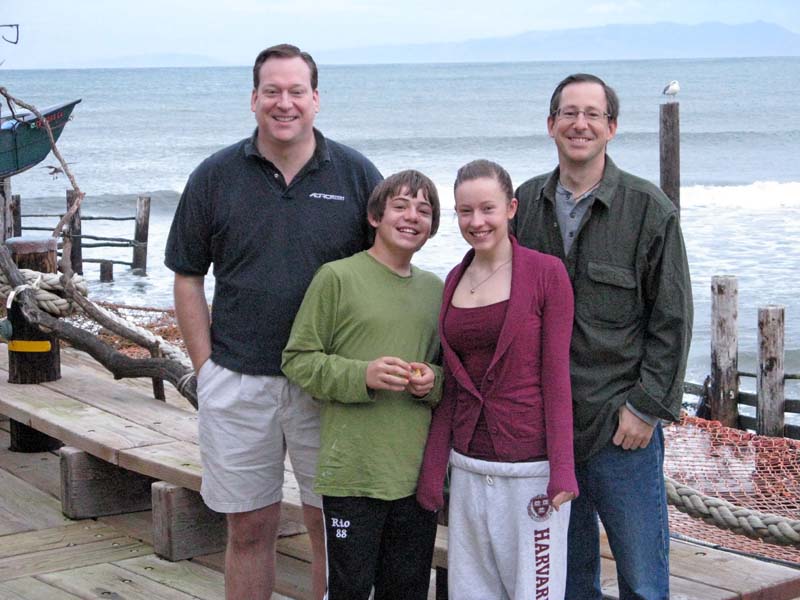 Eli preparing to go out sea kayaking, wearing a wetsuit shirt.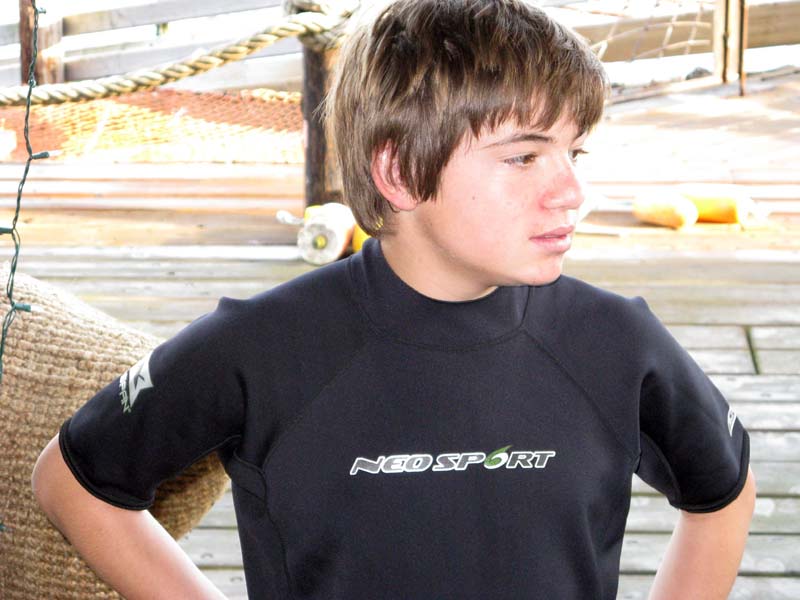 Brian (far right) prepares for the maiden voyage of the sea kayak with Eli (far left), Randy looks on.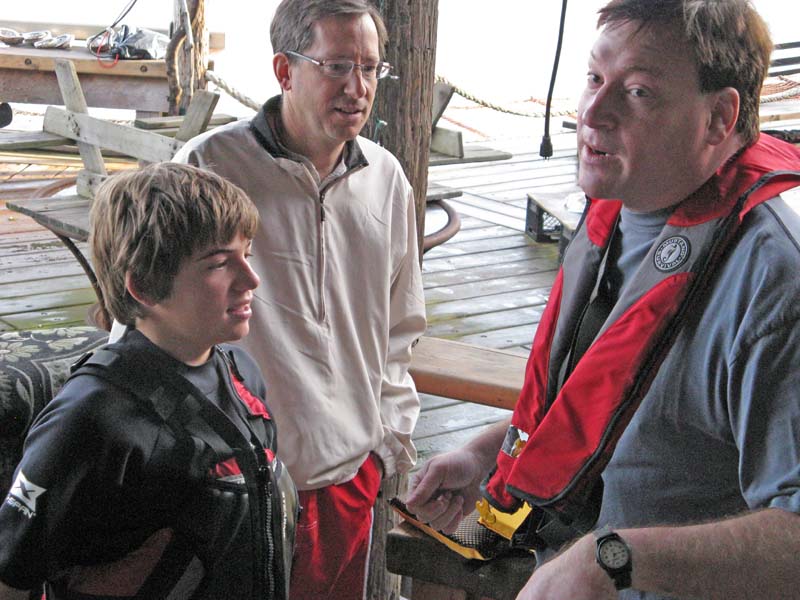 Eli armored up.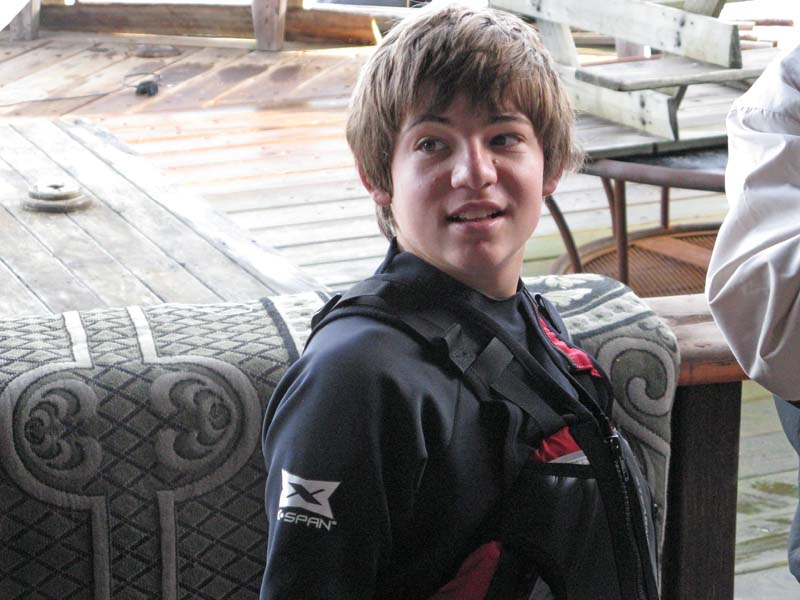 Eli and Brian prepare the launch (honestly we have no idea what we're doing, it's the first time).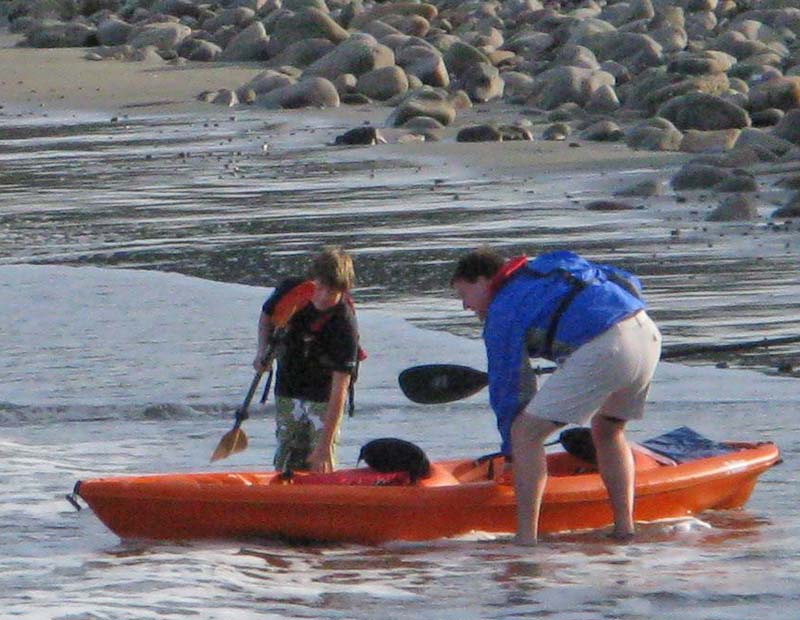 Walk out the sea kayak into the surf a little (pictures by Ramey).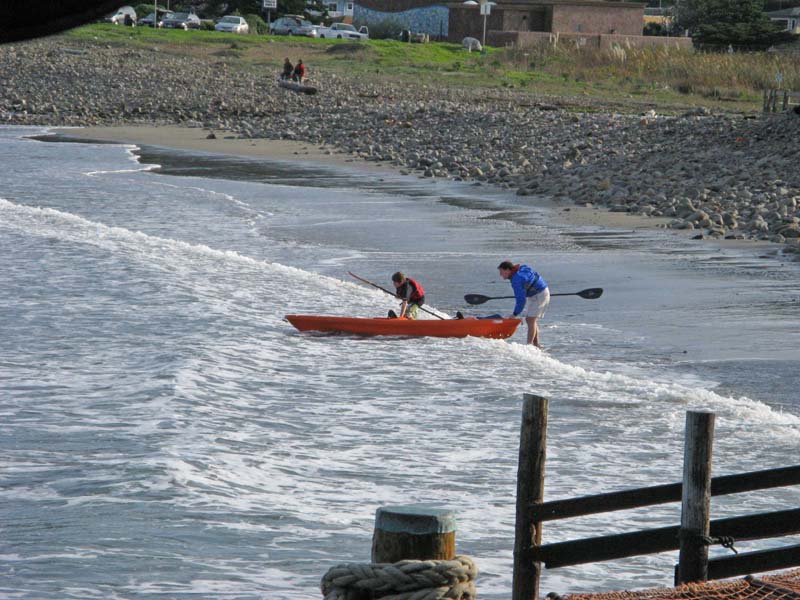 Then hop on and paddle into the surf. When the kayak is pointed DIRECTLY into the waves, it takes a pretty impressive crashing wave with no trouble at all, but if you get sideways to the wave it takes a lot more skill to keep it upright.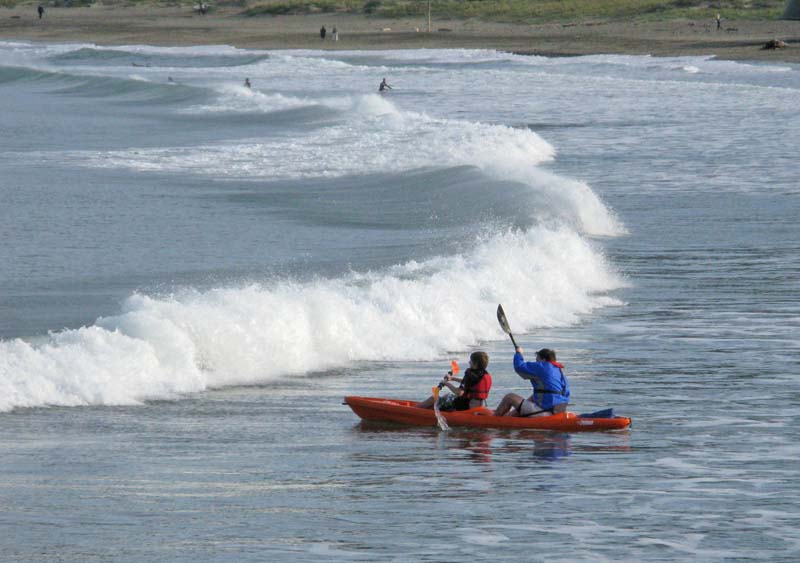 Coming back home (picture by Ramey).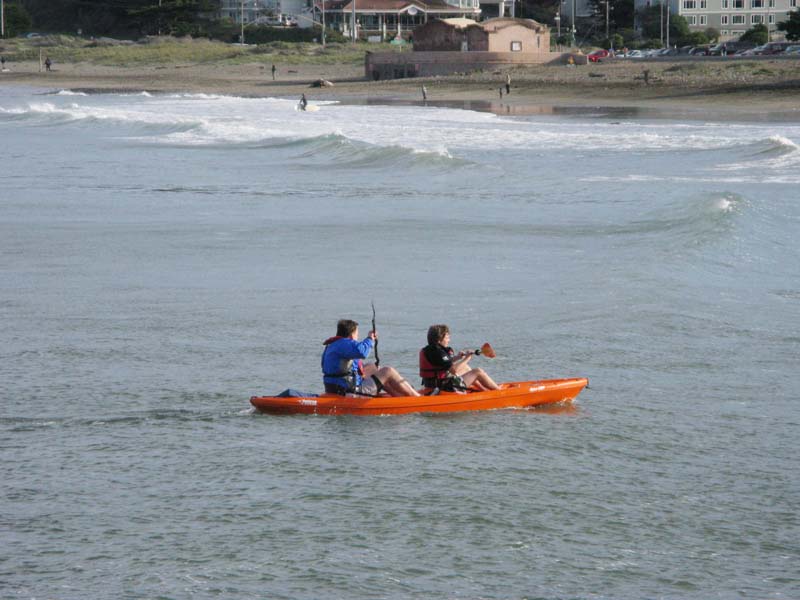 We took the sea kayak out for a spin, earlier I went with Eli, and below are pictures of Randy and Ari paddling around.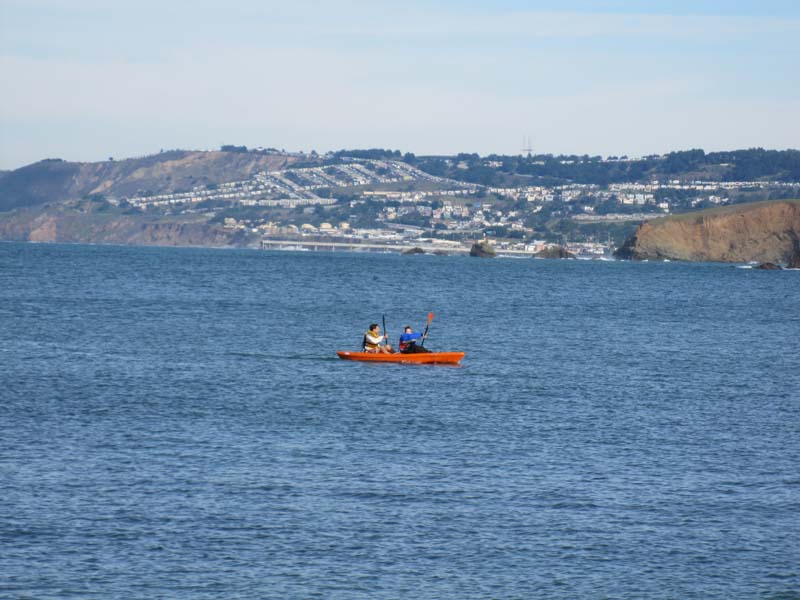 A close up of Randy and Ari paddling the sea kayak. It is a Pelican Apex 130T tandem kayak.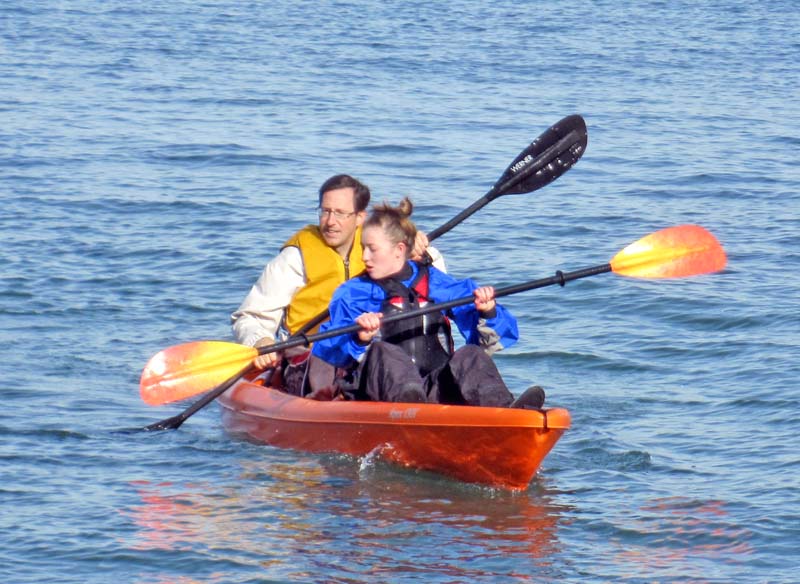 Click the picture below to play a YouTube video showing Randy and Ari paddling around. It isn't very exciting, but it shows how the kayak moves. If you have Windows and want a high quality original movie click here (probably will not work on a Macintosh, sorry!)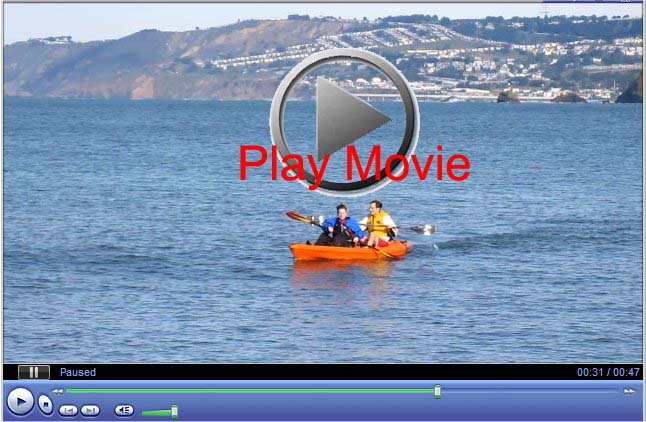 Ari walking back up the dock after JUST landing the sea kayak at the dock boat ramp.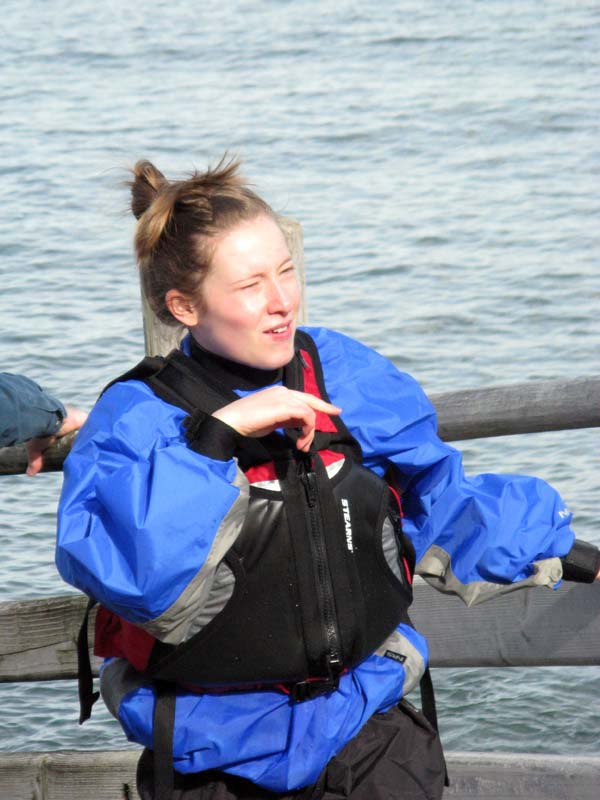 Randy and Ari mugging for the camera after successfully bringing the kayak into the boat ramp you see on the left in the picture.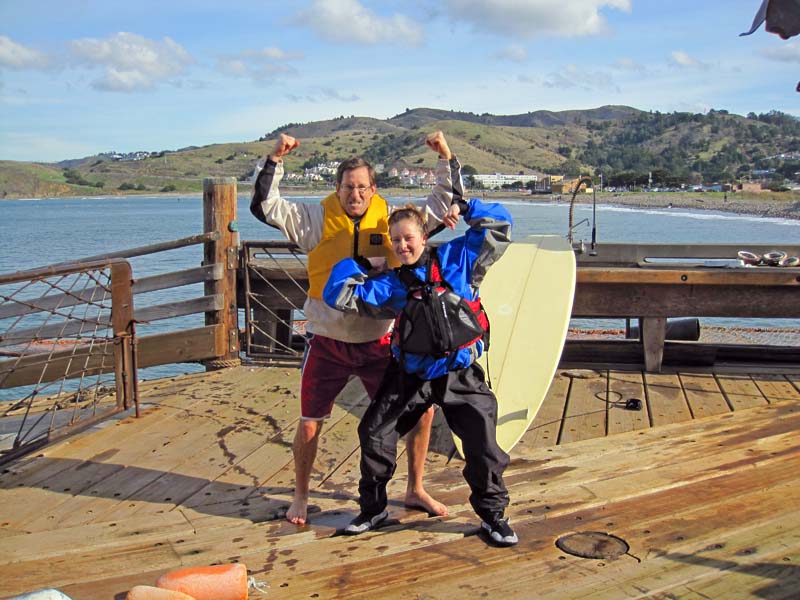 Since it was Xmas day, we say Santa Claus kayaking around in his red hat. (If you know who this was, please email me!!

)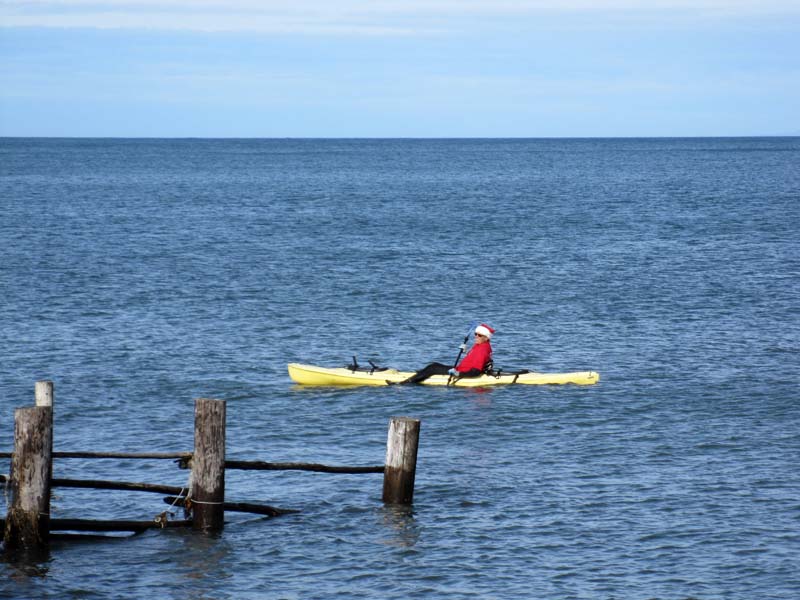 That's it!