2012 Backblaze Holiday Party

(12/6/12)
On Thursday, 12/6/12 Backblaze had a holiday party in San Mateo in "Kingfish" (2nd year in a row). Some pictures are down below here.
Before dinner, a magician named Ryan Horsfall (now his name is Ryan Kane) entertained us with card tricks and slight of hand. In the picture below from left to right is Ryan, Damon, Ken (in black "Backblaze" shirt), Nathalie, ??, and SBrian.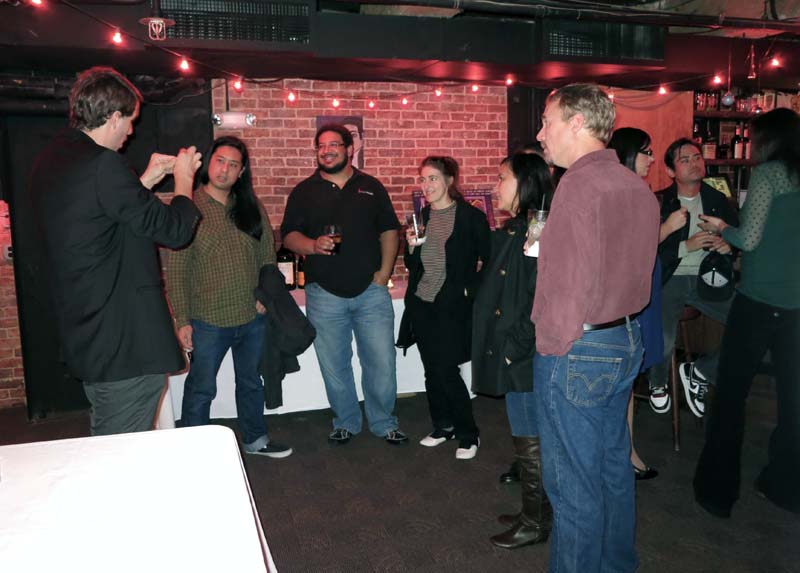 Below is a picture of the leaky pipes and how horrible that basement is to remind us not to go back to this location the next year.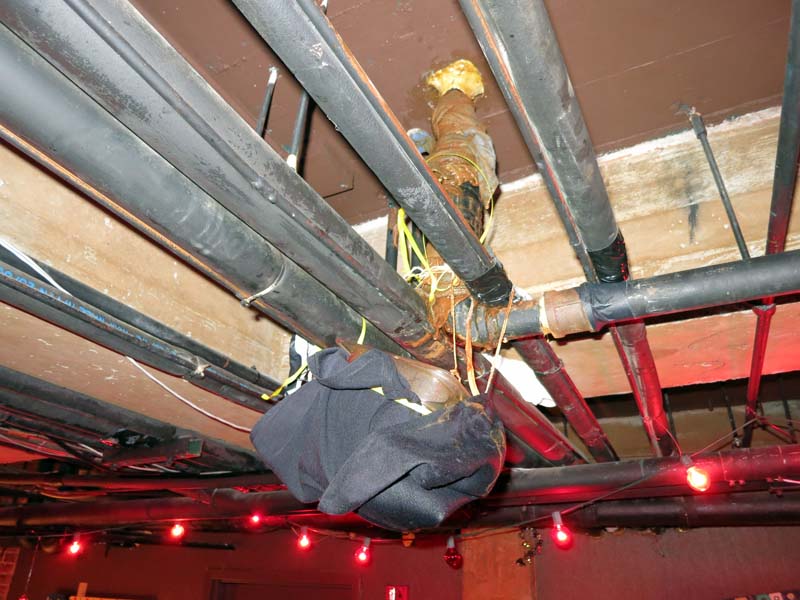 Sitting at dinner, the table I'm facing from left to right is Dave, Billy, Evelyn, Katherine, (me in the gap), Zack, Zack's wife Emma, Katia, Gleb, Natasha, Marcel, Ben, Ali, Tim, Casey (arms folded behind head), Mariana, and (Sean missing from empty seat), and facing away from the camera is Cara (the face of Backblaze when we first launched).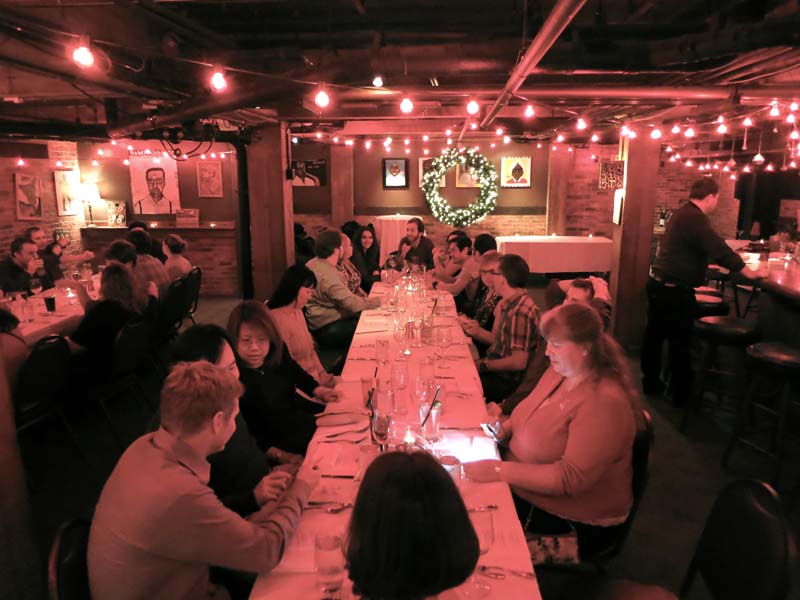 At the second table from left to right is Yev, Kristen, Adam, Chris (in beard), Jim, SBrian, Ken (at very end of table), Jenn, KC2, Andy, Lynne, Cecilia, Louis, Damon, Nathalie (in striped shirt).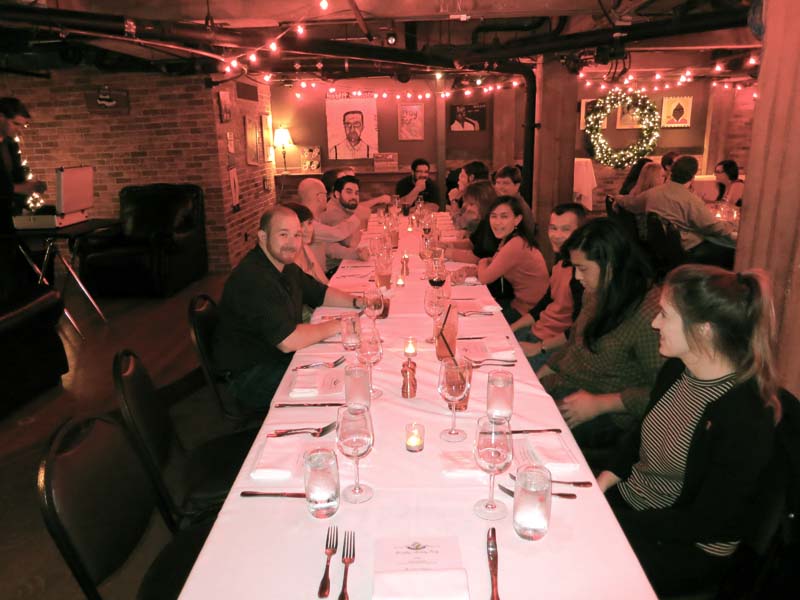 At the end of the table, Casey, Mariana, Sean, Cara, Dave, Billy, and Evelyn (can't see Evelyn's face).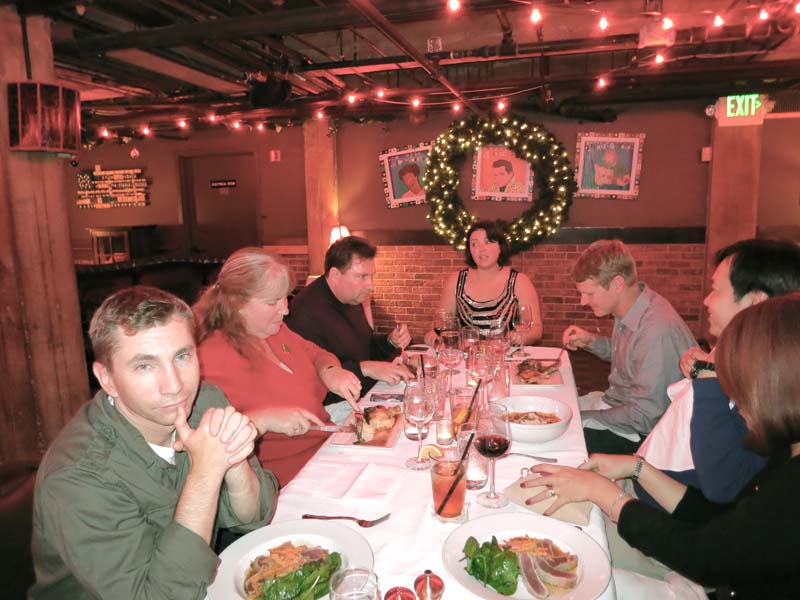 From left to right Zack, Emma, Katia, Gleb, Natasha, Marcel.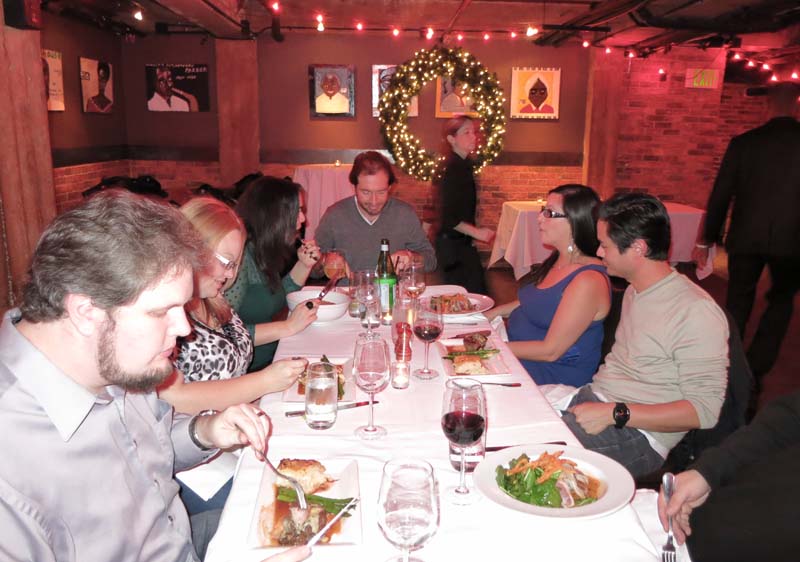 And that's it!