Howard Wilson 80th Birthday

(12/8/2012)
Some pictures from Howard Wilson's 80th birthday party. The small family gathering was in Corvallis, Oregon, so Katherine and I flew out of San Francisco Airport (SFO). Katherine opts out of the backscatter radiation machine, and gets a pat-down in SFO: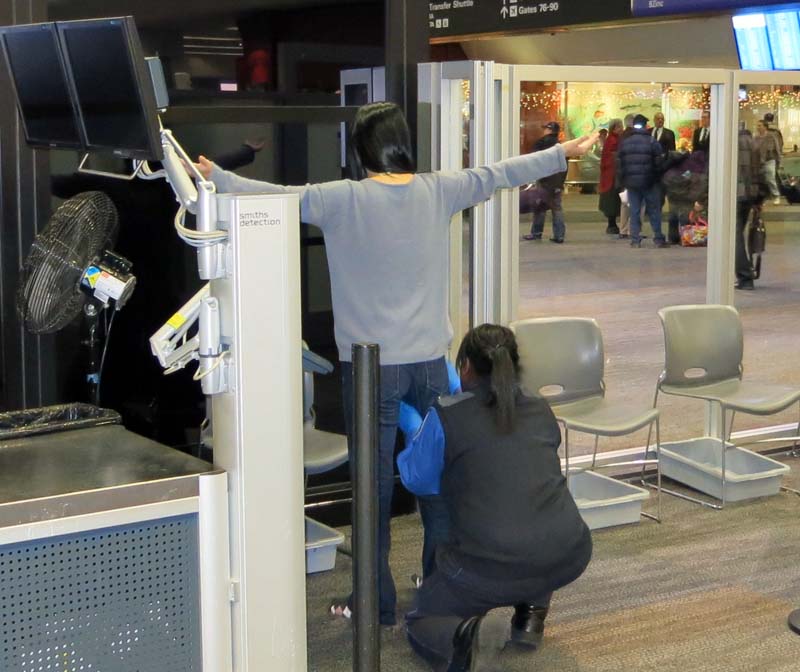 We take a direct flight from SFO to Eugene, Oregon (EUG). This is a small airplane, a Canadair Regional Jet 200 (CRJ200).
When we arrive, looking at old clothing from my grandmother (Howard's mother). In the picture below is Howard (in chair facing away), Kathering on the couch, Randy standing, Ari on the hearth, and Cheryl in the rocking chair on right.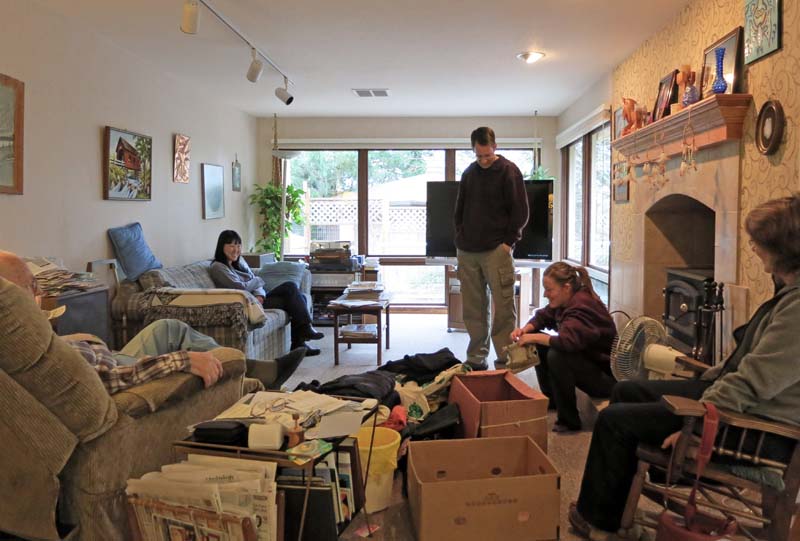 That night (Saturday) a few family gather at Novak's Hungarian Restaurant in Albany, Oregon for a birthday dinner for Howard. From left to right around the table below is Connie, Walter (Howard's brother), Nathanael, Cheryl, Ari, Randy, on the other side in blue shirt is Bruce, Howard, Virginia (out of sight, Katherine).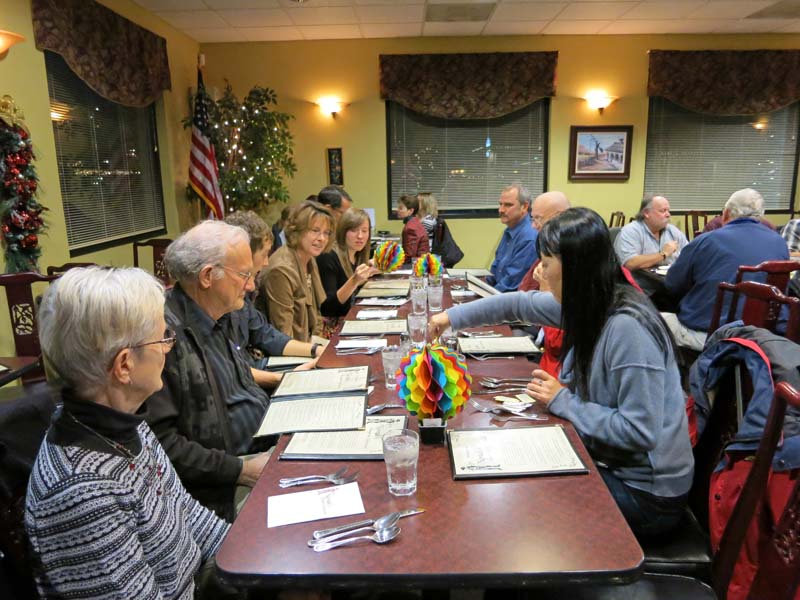 Cheryl, Ari, Randy.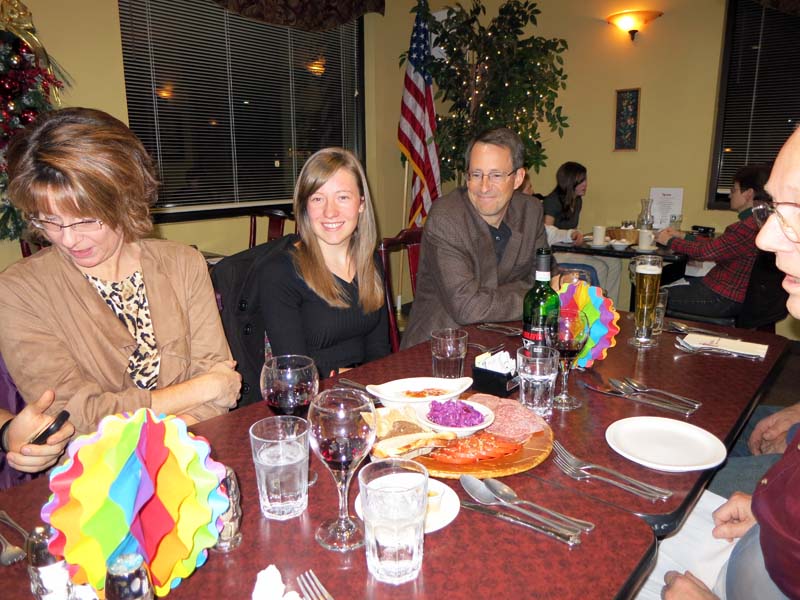 Bruce, Howard, Virginia, Randy.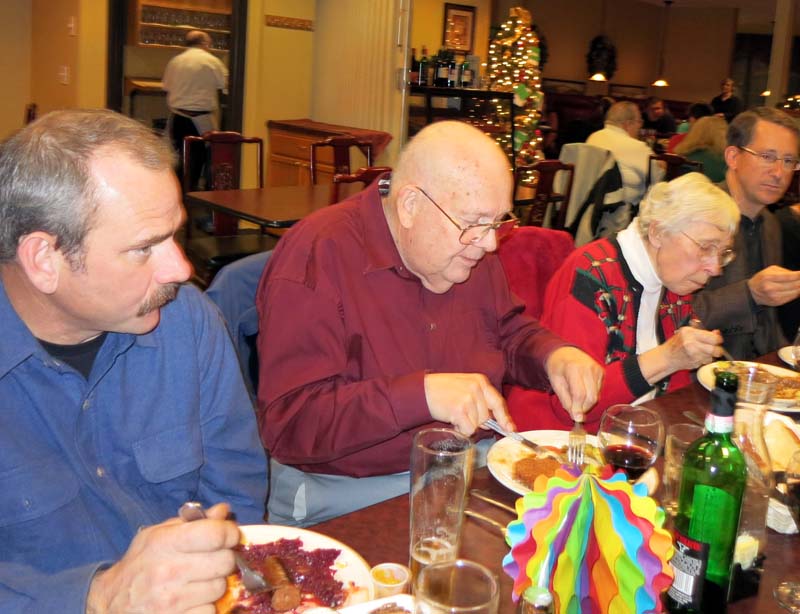 Eating dinner is Howard on the far left, Virginia, Randy, Ari (we switched places).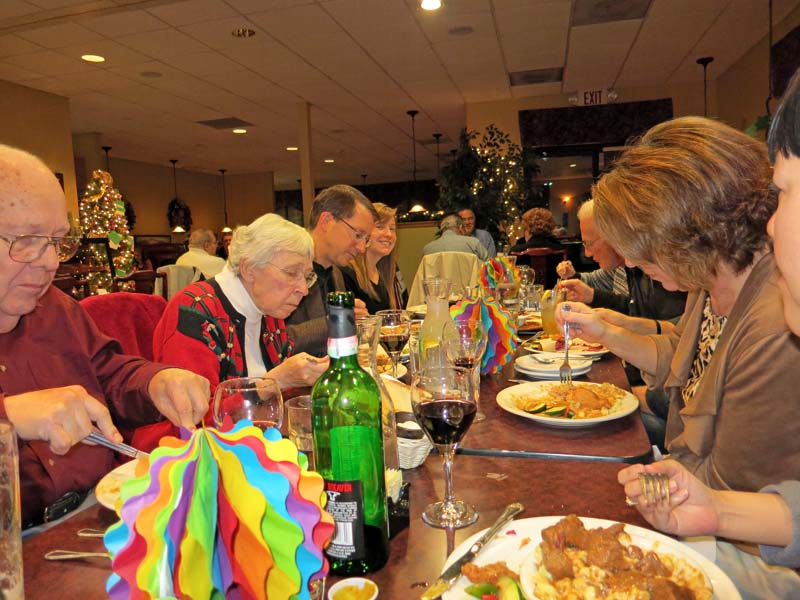 Cheryl presents a birthday cake with 8 candles at the end of the meal.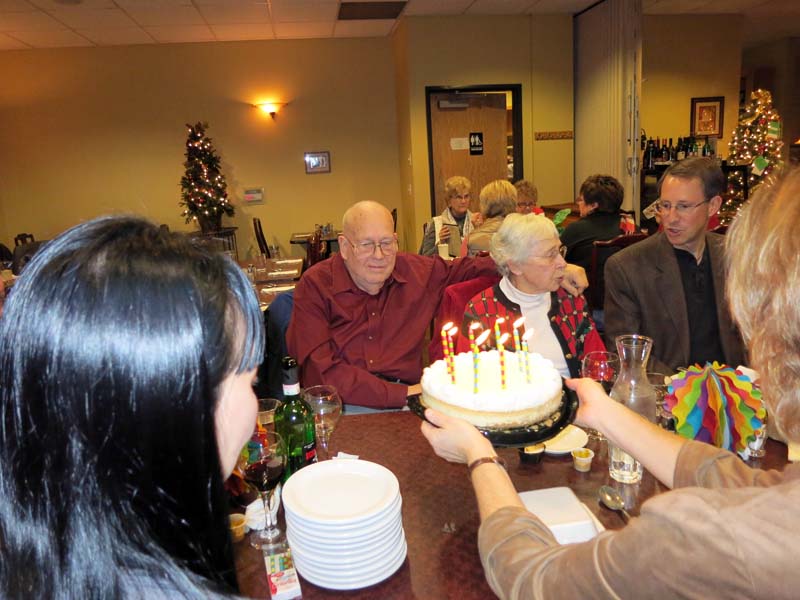 Howard Wilson, 80 years old, and wife Virginia.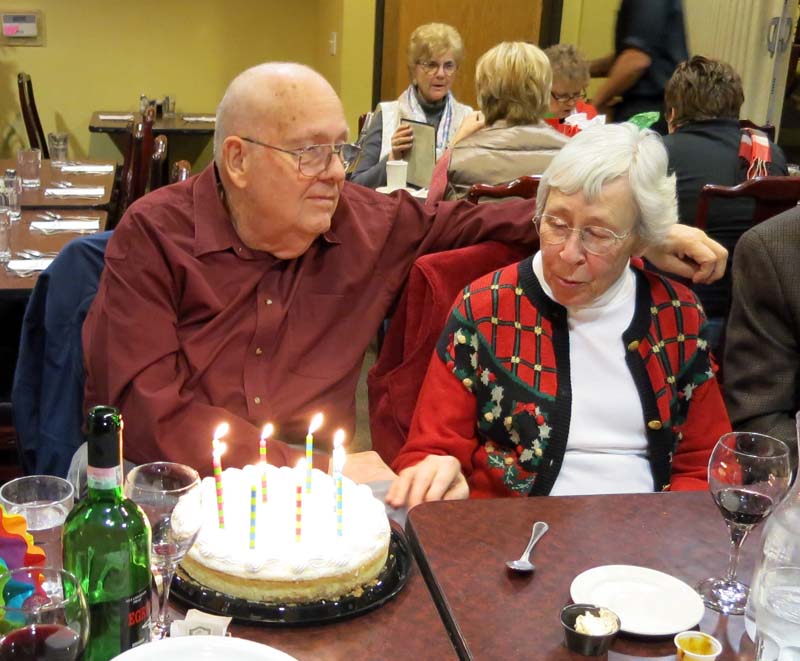 Howard and Virginia in front with their three children: Cheryl, Brian (me) and Randy.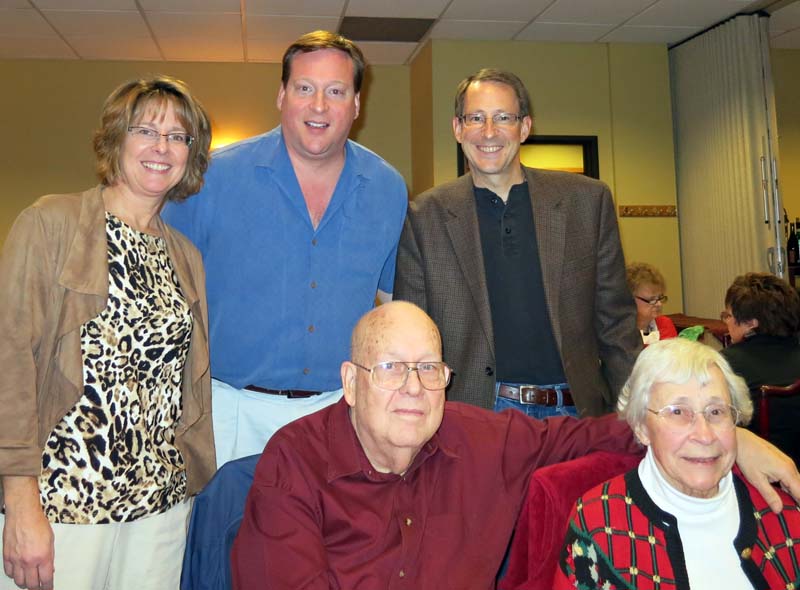 Same picture as above, but out of Uncle Walter's camera: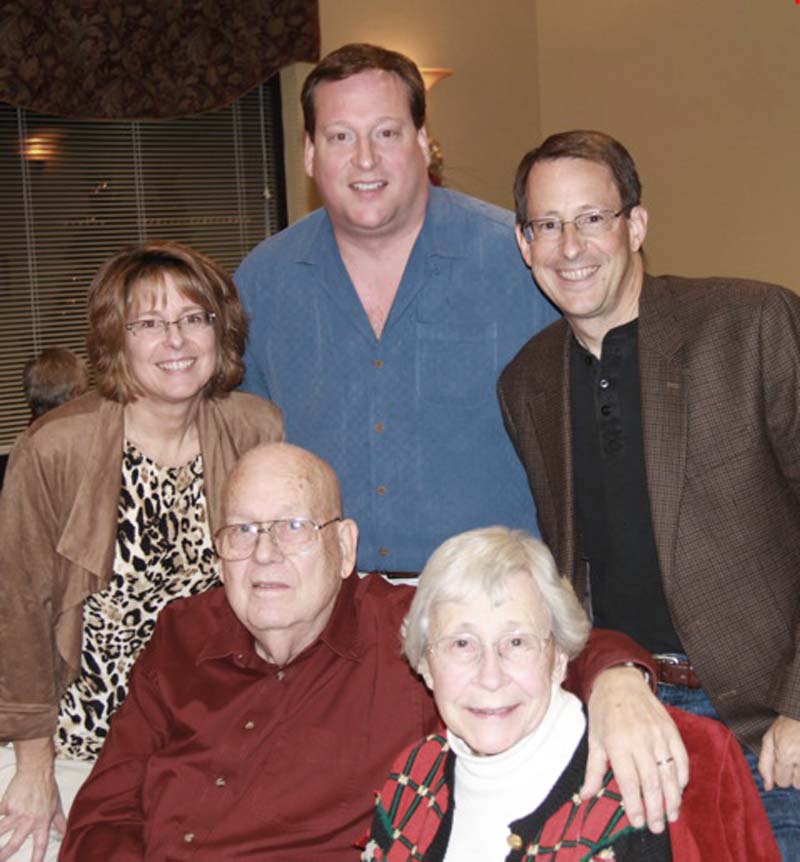 Katherine and I stayed at the "Harrison House" in Corvallis because it was centrally located and got decent reviews. We stayed in the "cottage" in back, it was very nice. My only suggestion would be a coffee maker, the cottage came with a refrigerator, a microwave, cups and plates, silverware, but no coffee maker. Below shows most of the interior of the cottage: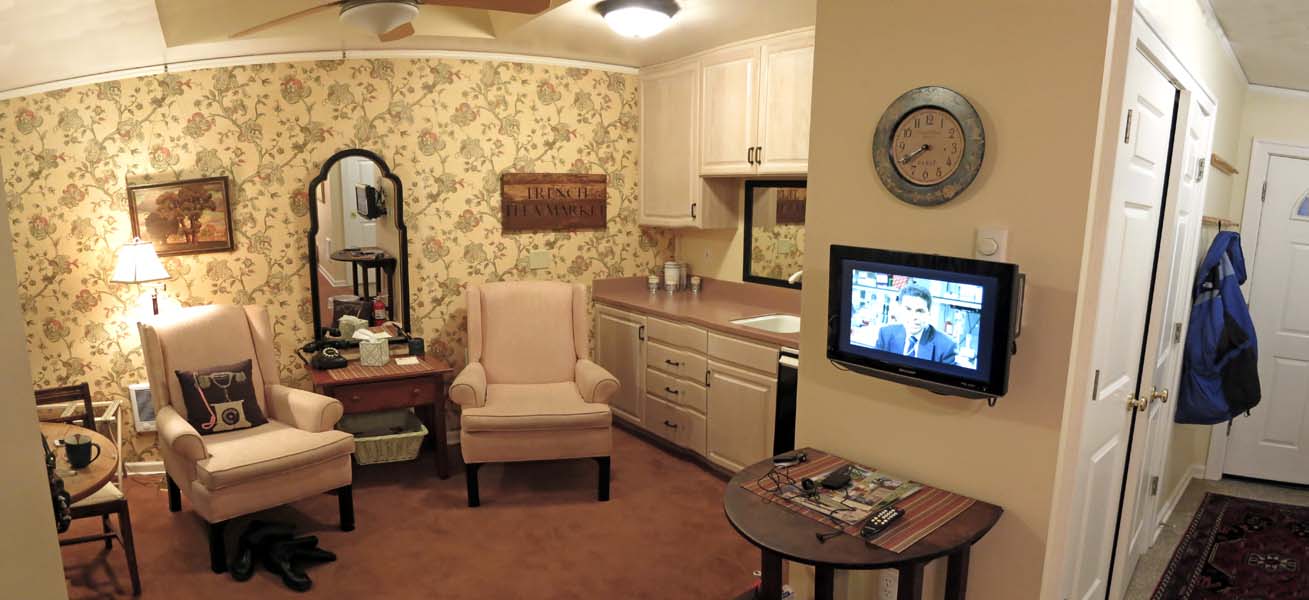 Facing the other direction you can see the bed.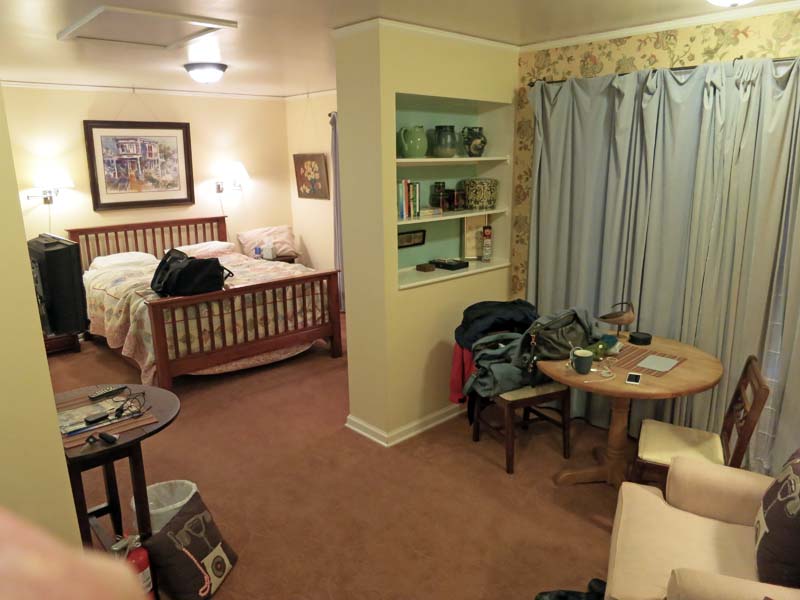 As Katherine and I left Corvallis, we ran into some of the wild turkeys that live in the area.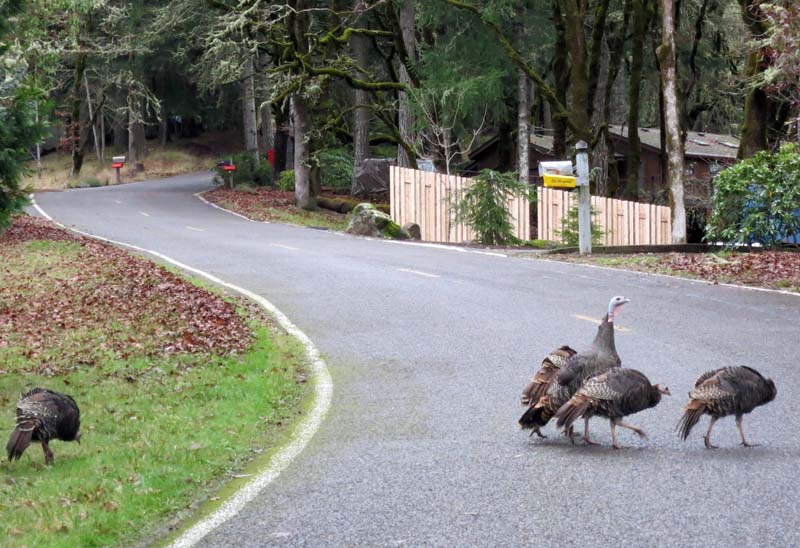 That's it!