2015 Portola Valley Housewarming Party

(6/6/2015)
Katherine and I had a house warming on 6/6/2015 for our Portola Valley house. The house is on Canyon Dr and isn't far from the very corner of Portola Road and Alpine Road in Portola Valley. Below are some pictures from that day of the guests. Click on any picture for a much larger version.
Below Leann Sucht is the first person to show up!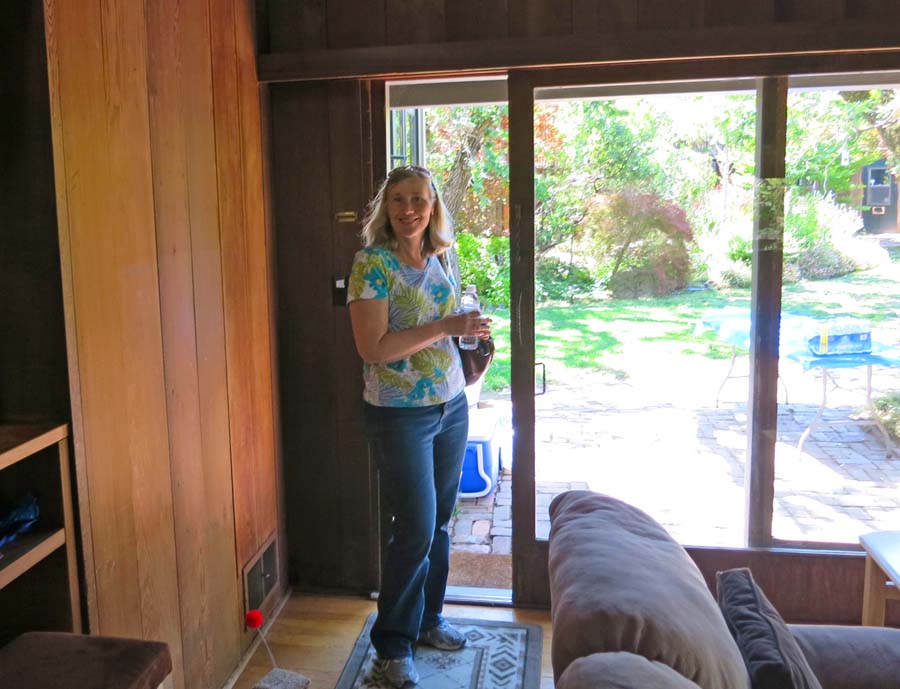 From left to right: Katherine Chung, Ishani, and Stuart Cheshire.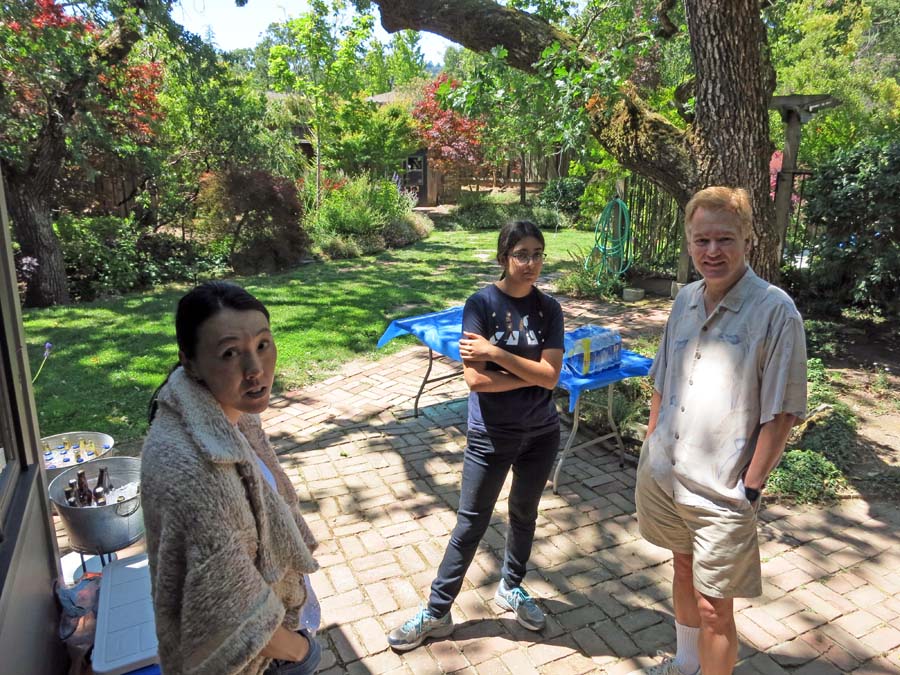 Maya is the very first person to ever use the swimming pool! (I spent time lighting it, testing the chemicals, putting on a pool cover, assembling Ikea furniture, but I had never been in the pool yet because it was super cold.)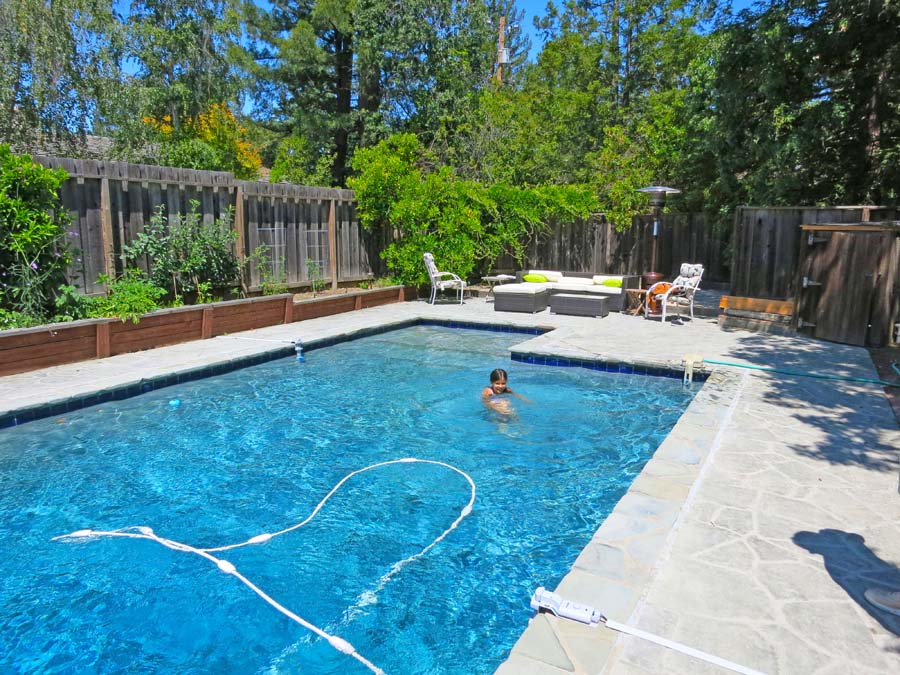 From left to right: Joyce, Don, Katherine (black hair in back), Ari Echt-Wilson with hand on hip, Maya, Stuart Cheshire, Maggie, and Kurt Shafer (in beard).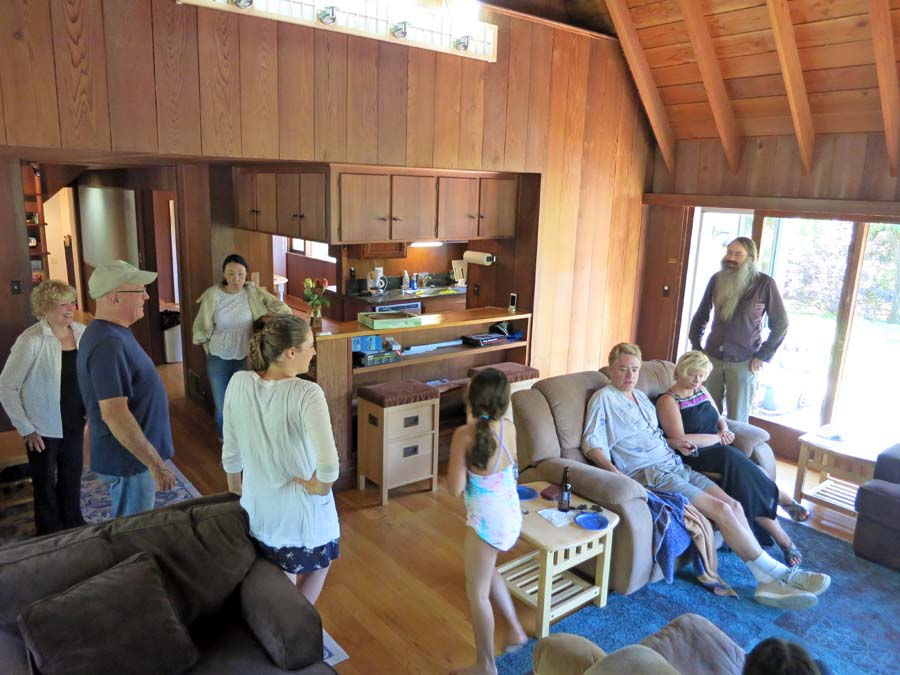 Stuart and family playing in the pool.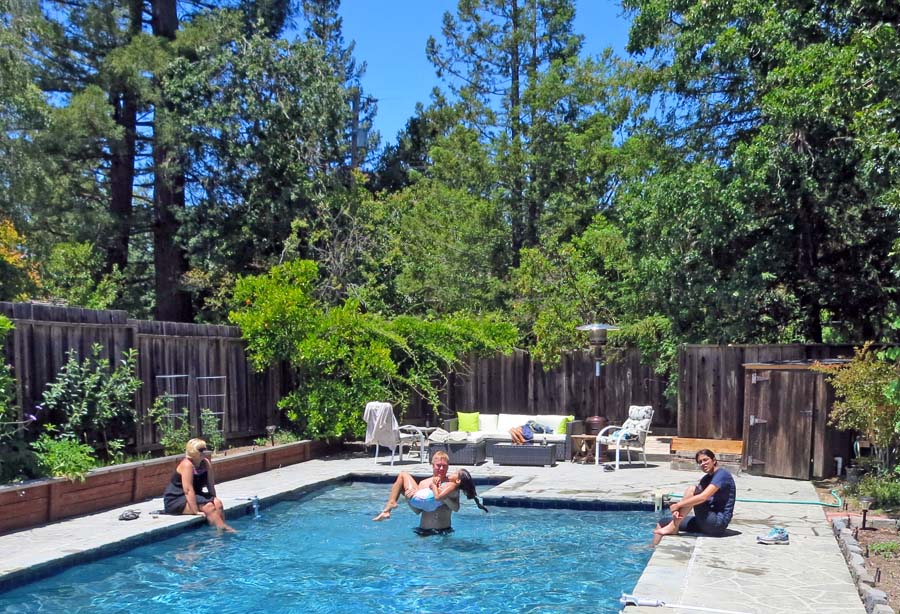 From left to right: Yev Pusin, Stuart Cheshire, Ishani, and Molly and Ty Bash. They are talking in the back yard.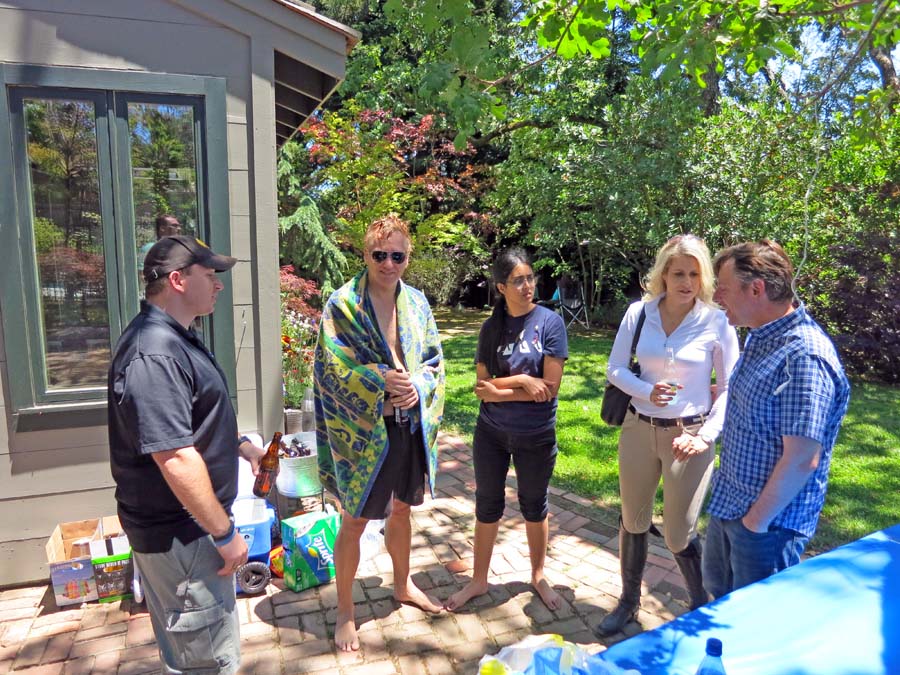 A gathering in the living room, starting on far left in a circle: Katherine Chung, Ari Echt-Wilson (my niece), Evelyn Wong, Billy Ng (in Orange), Kurt Shafer (with beard), Casey Jones (in blue shirt), and Elsie.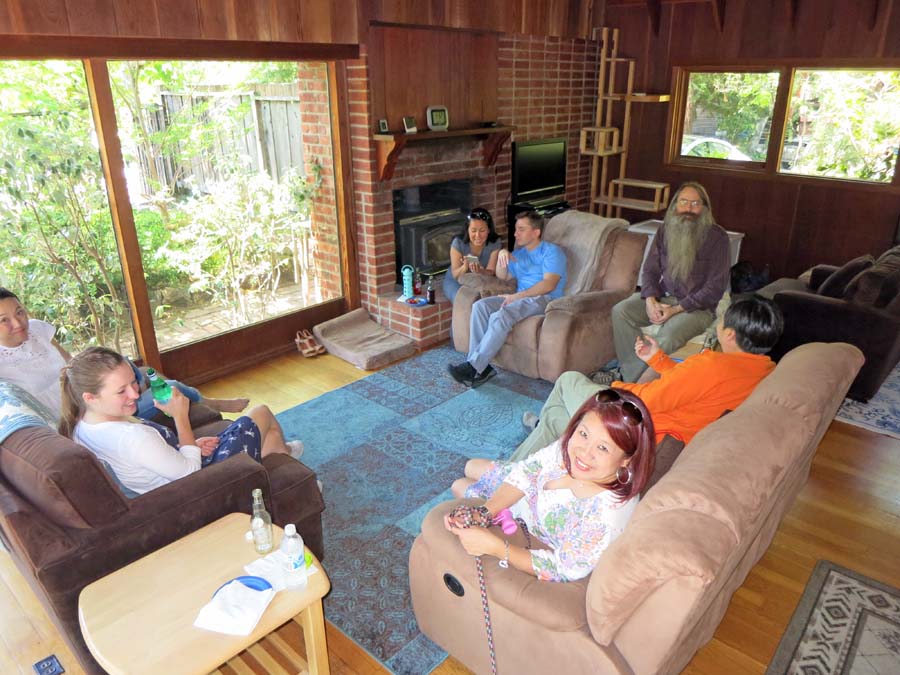 Picture taken from master bedroom balcony on second floor: Billy and Evelyn own a Papillon Dog named Belle who is the same breed as our dog Chou Chou, both seen in the picture below.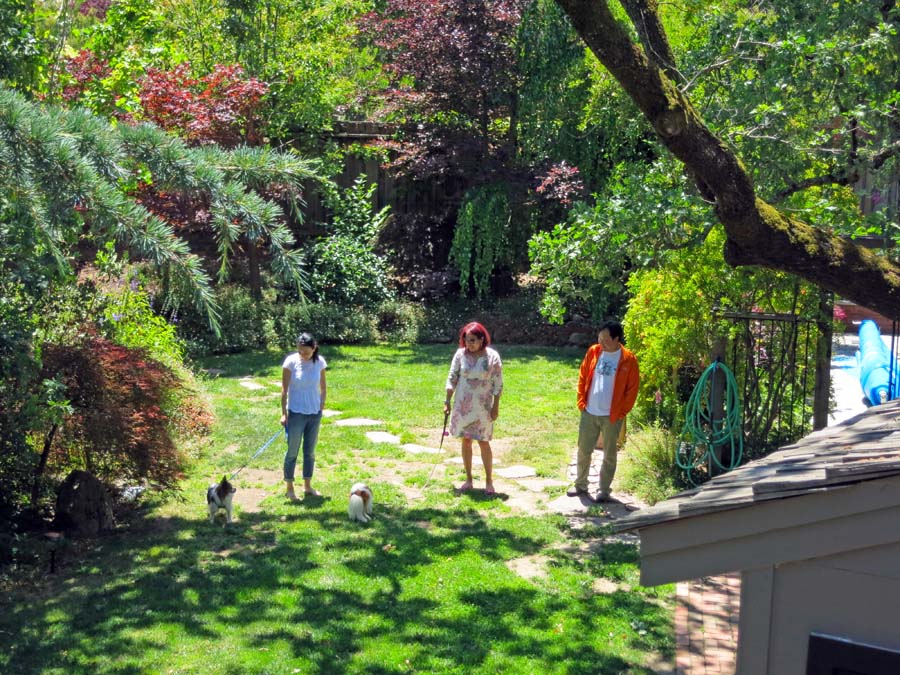 Howard Chartock and Amada!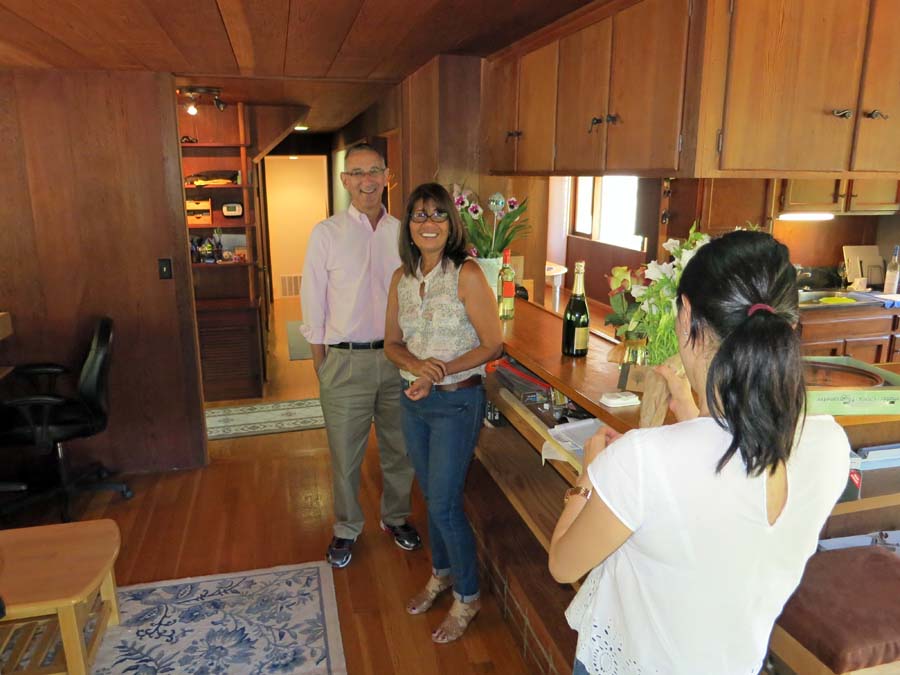 As the day wound down, we ended up by the swimming pool talking. Below is Jeannine Thomas Gauthier and Eric Gauthier and Sean Harris on the couch. With Eric Hawkes facing away from the camera in a white shirt.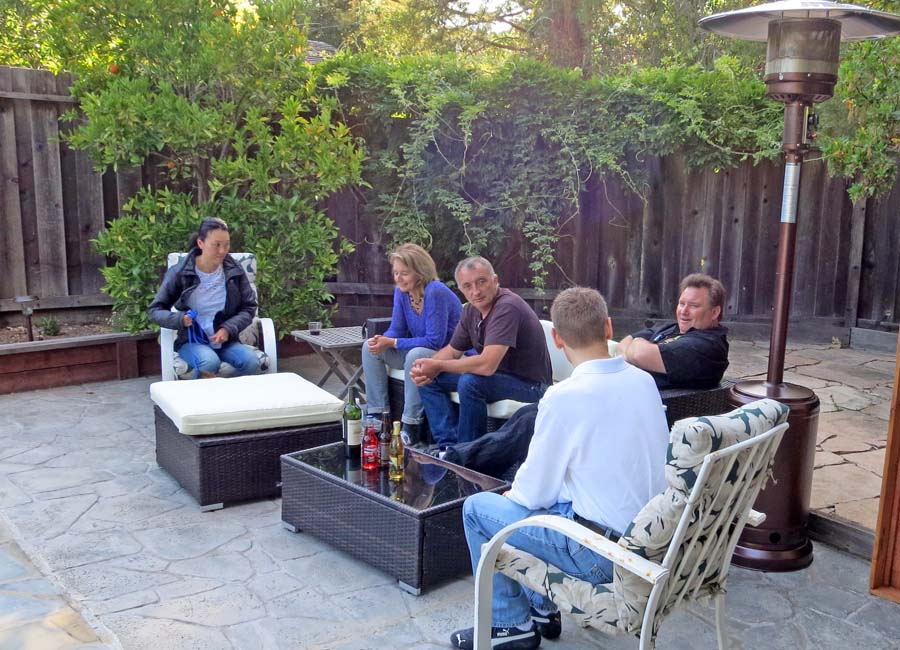 All done!