2016 Backblaze Holiday Party

(12/08/2016)
On Thursday, December 8, 2016 most of Backblaze attended the annual Backblaze Holiday Party in San Francisco. Below are a few pictures, click on any picture for the highest quality "original". FORGIVE THE FUZZY PICTURES, all I had was my iPhone along and sometimes my hands shake. :-)
Here we are leaving the main Backblaze office in San Mateo on the "Party Bus" on our way to San Francisco.
We rented out the bar/restaurant called "The Market Hall" in San Francisco. They provided drinks and food.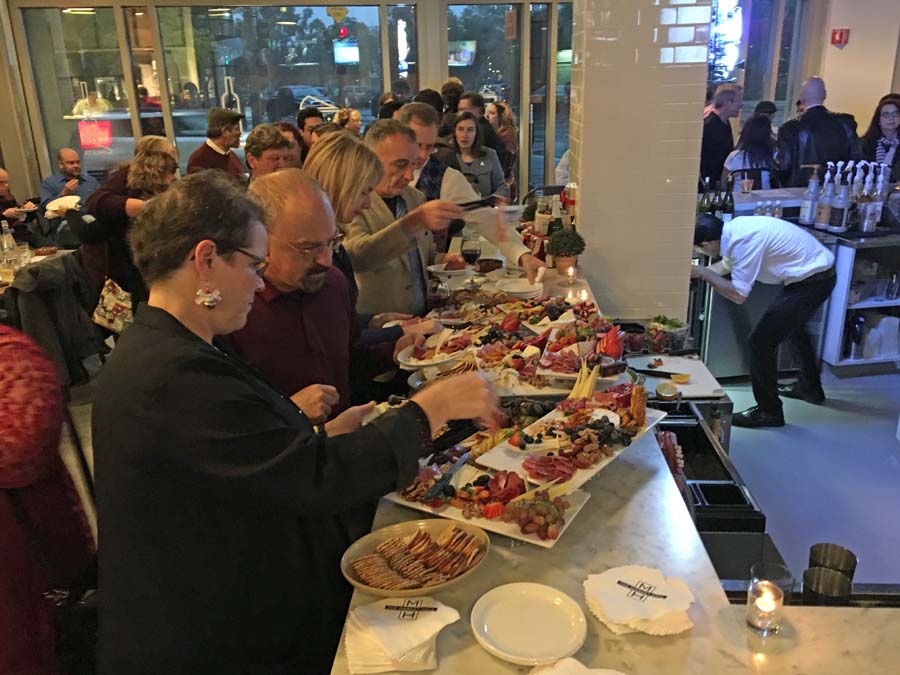 The name of the restaurant/bar is "The Market Hall".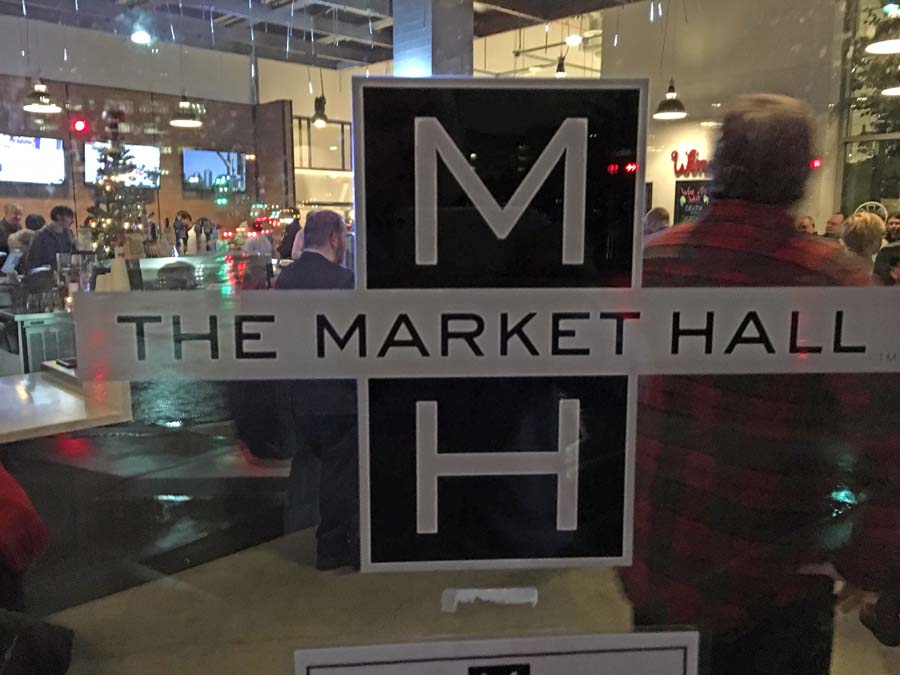 They hung this amazing sign in their window.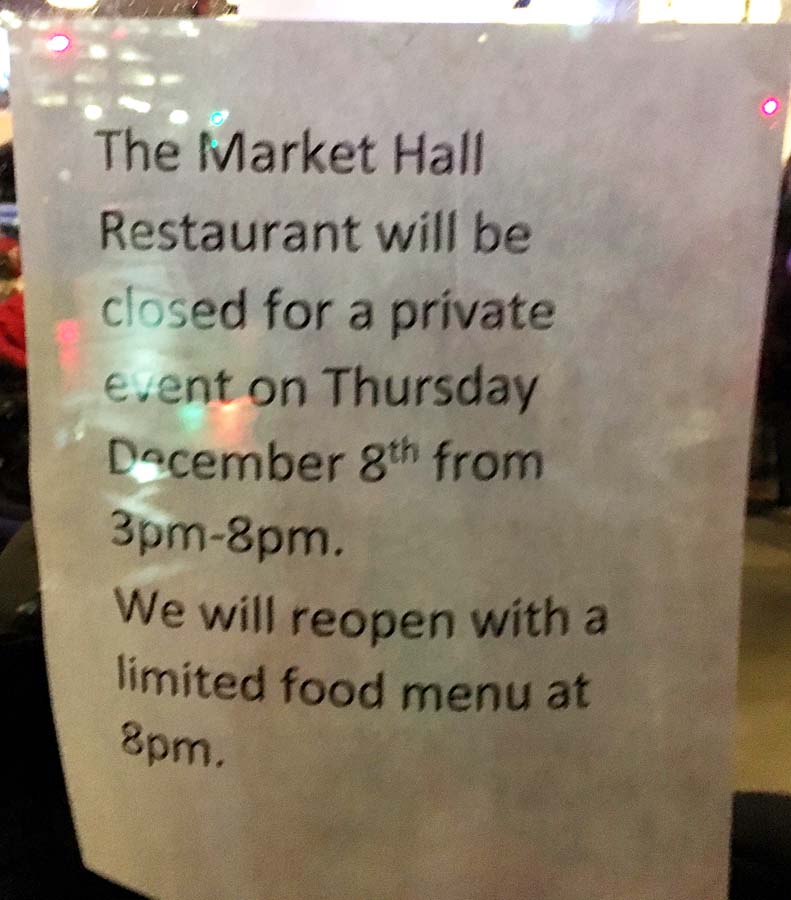 Below is a panorama of all of Backblaze plus spouses having drinks and food.

Natalie (seen below) was one of the organizers of this thing, but we were worried she may not make it here tonight.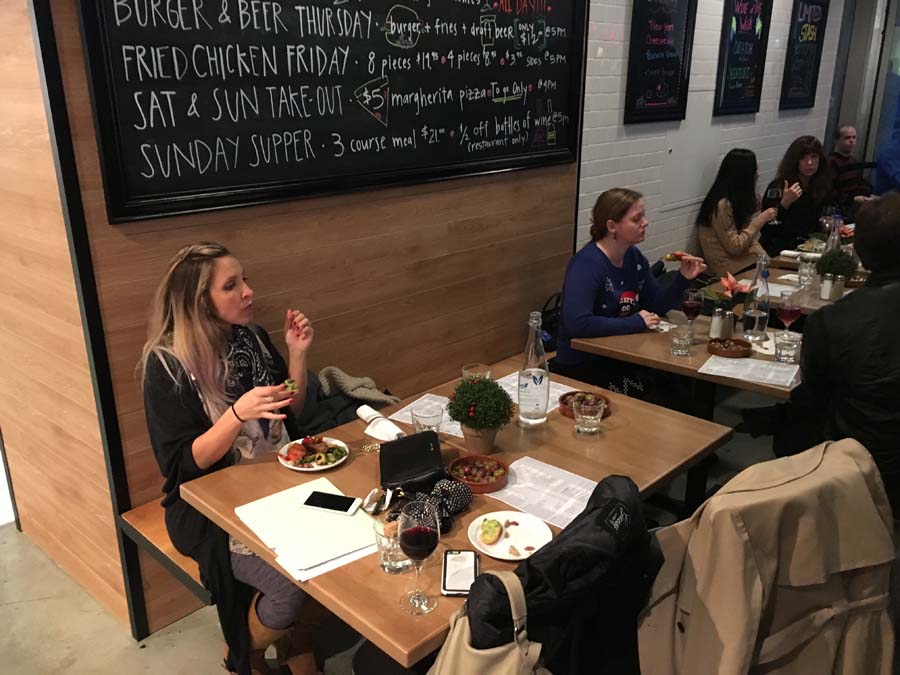 LeAnn Sucht is new this year, she is next to Casey Jones who has been around for the whole Backblaze experience.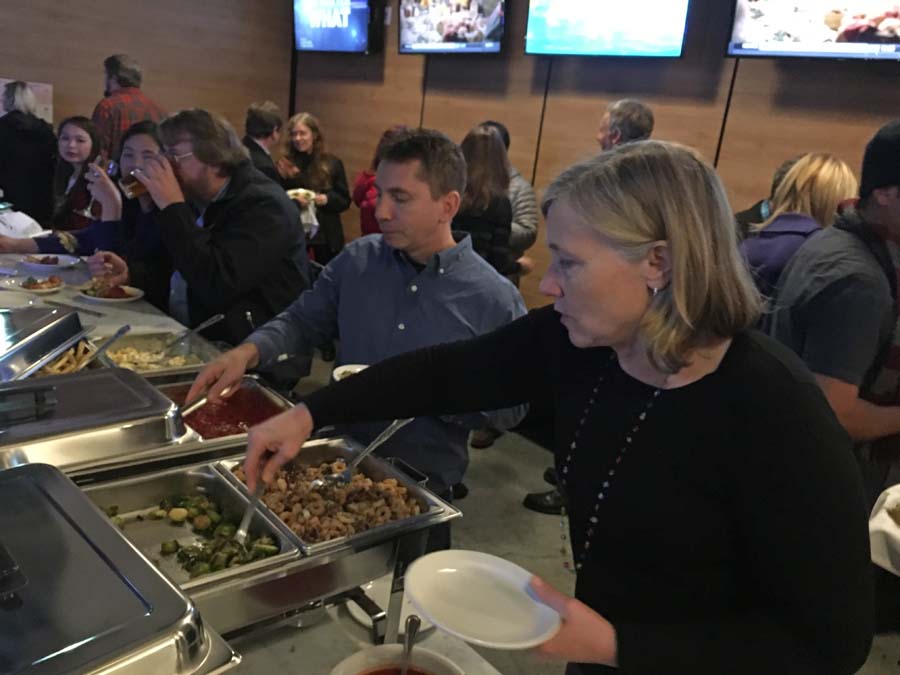 Some employees.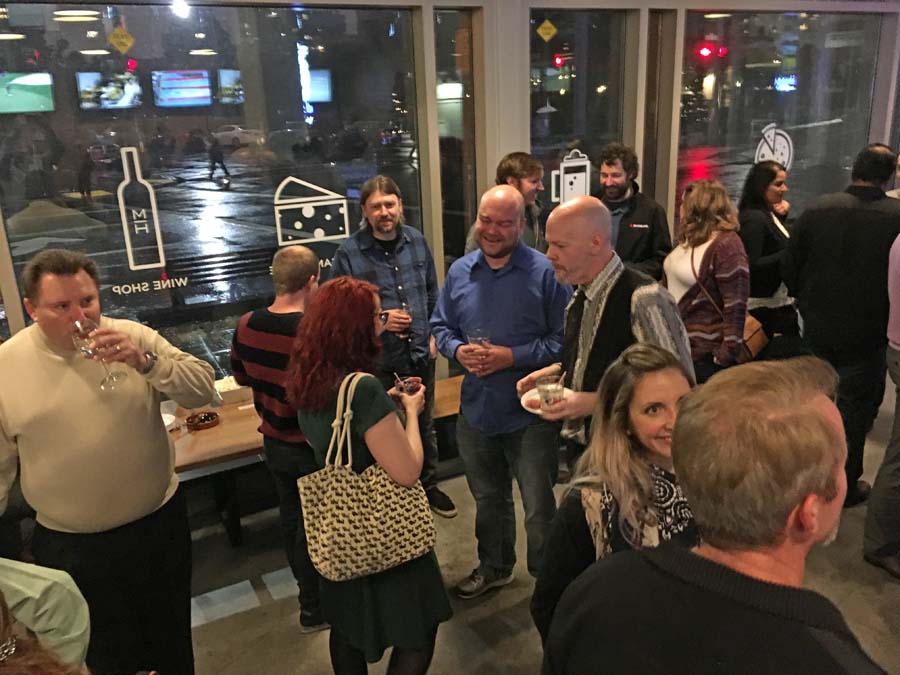 Anthony Alexander on the left and Nathan Wieneke on the right. Nathan no longer works at Backblaze but we allowed him to come to the party anyway. :-) We have a special rule at Backblaze called "The Nathan Rule" named after Nathan and the way he left our company.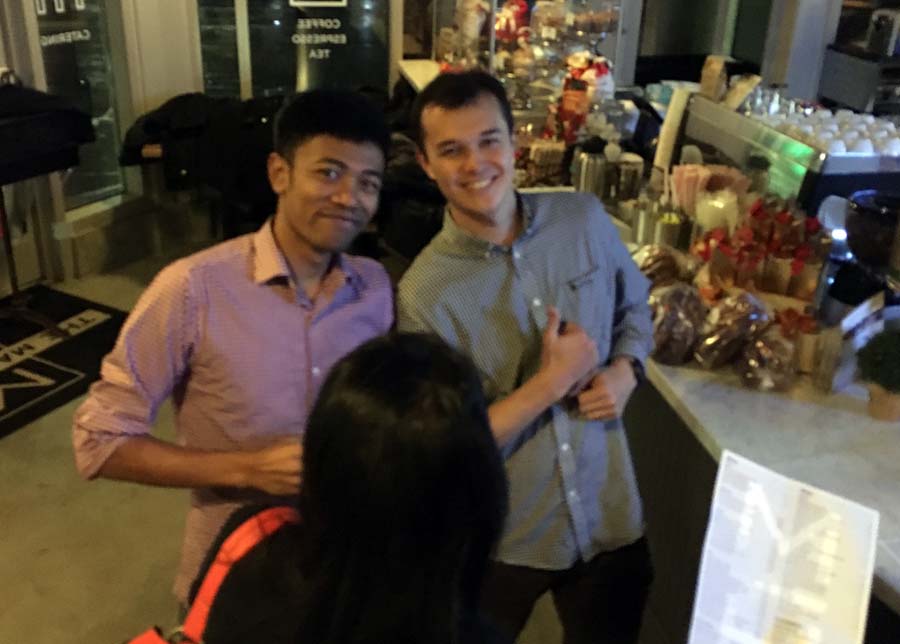 Guests.
More guests.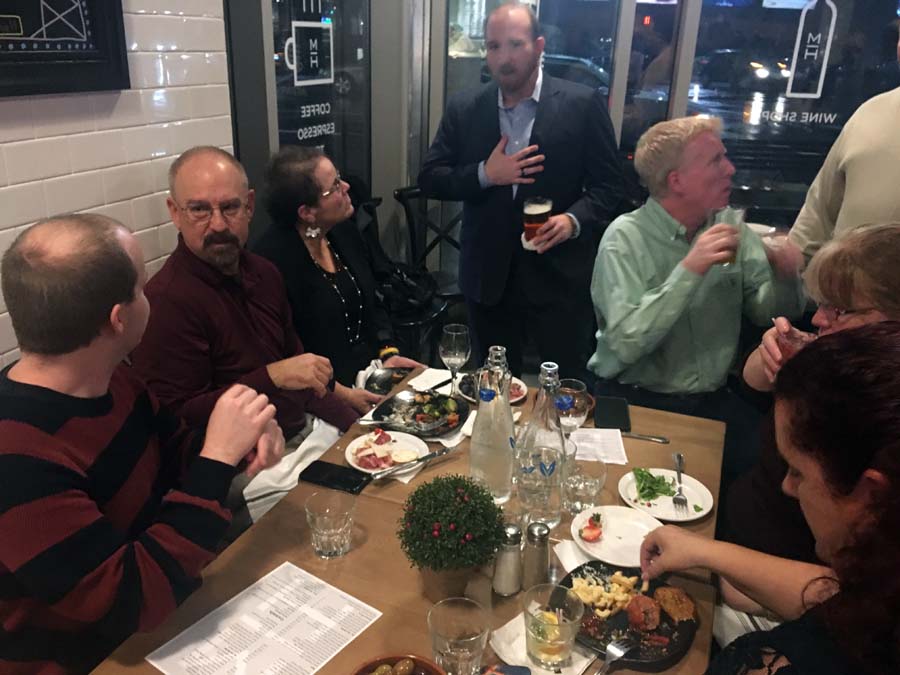 More guests.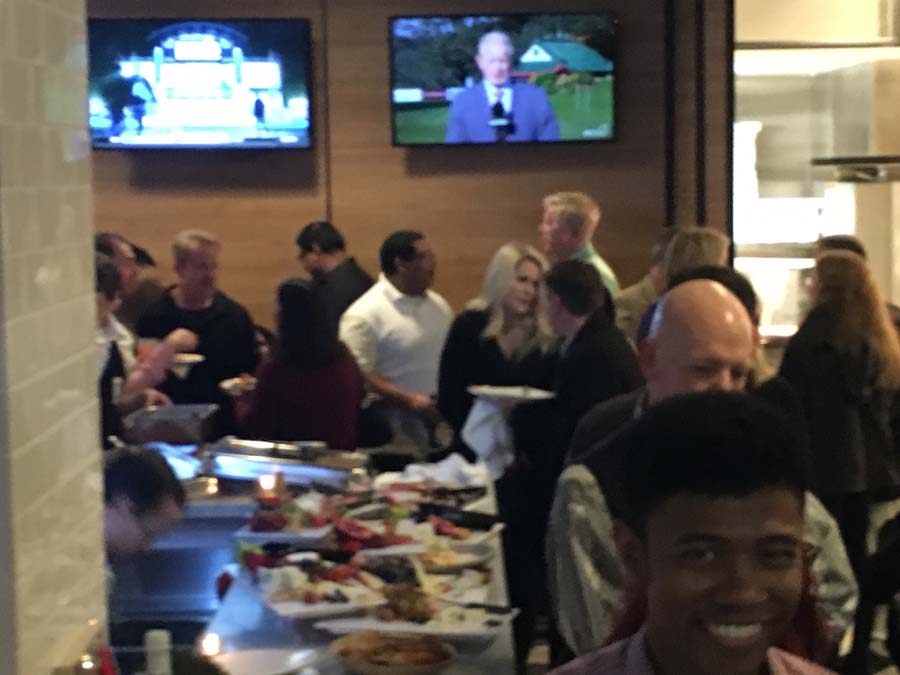 Yev Pusin on the left and Savannah Peterson on the right in the red dress.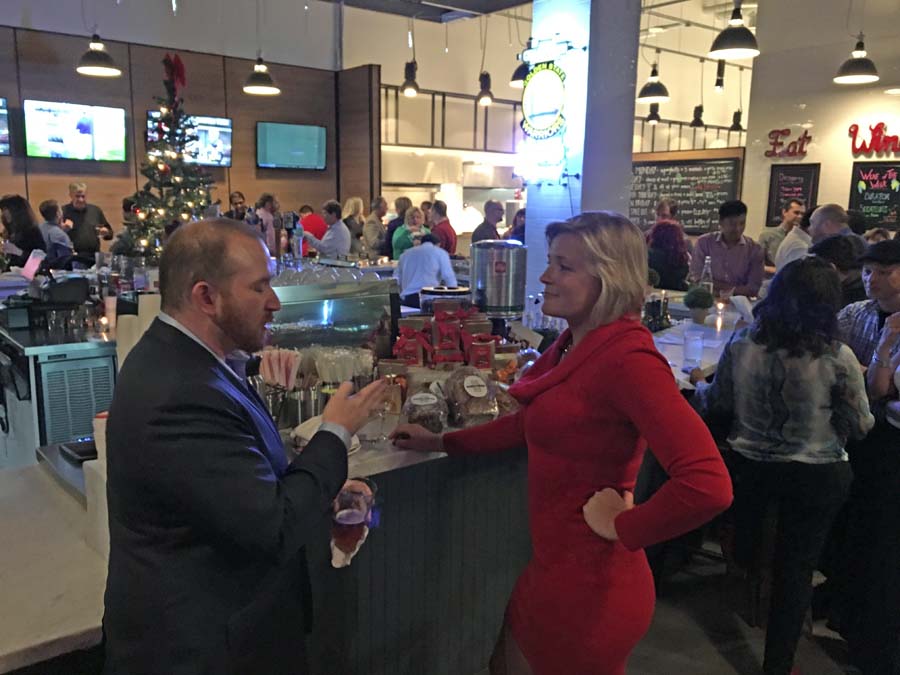 Joe Kacacek, Sean Harris, and Tim Nufire.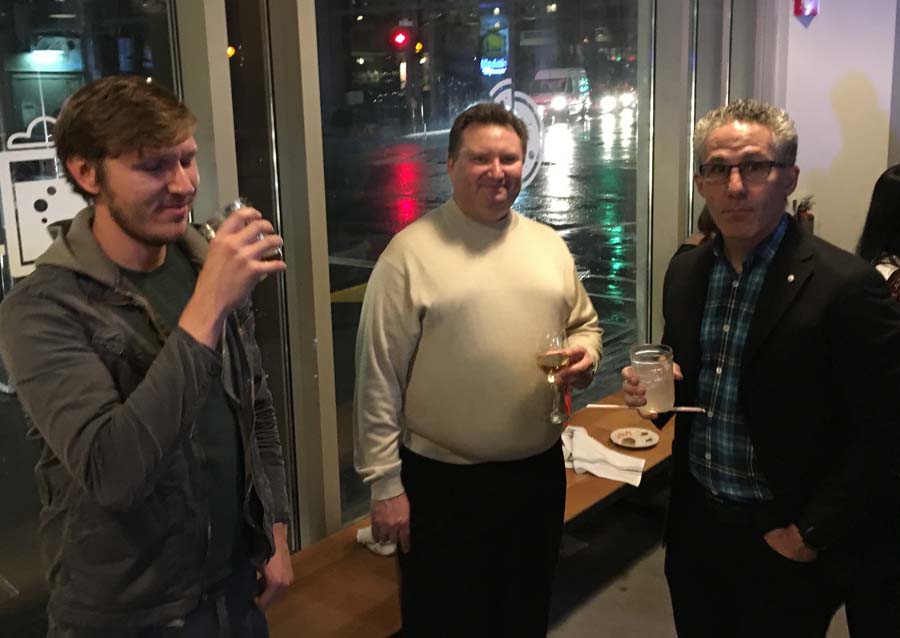 Lots of employees and spouses.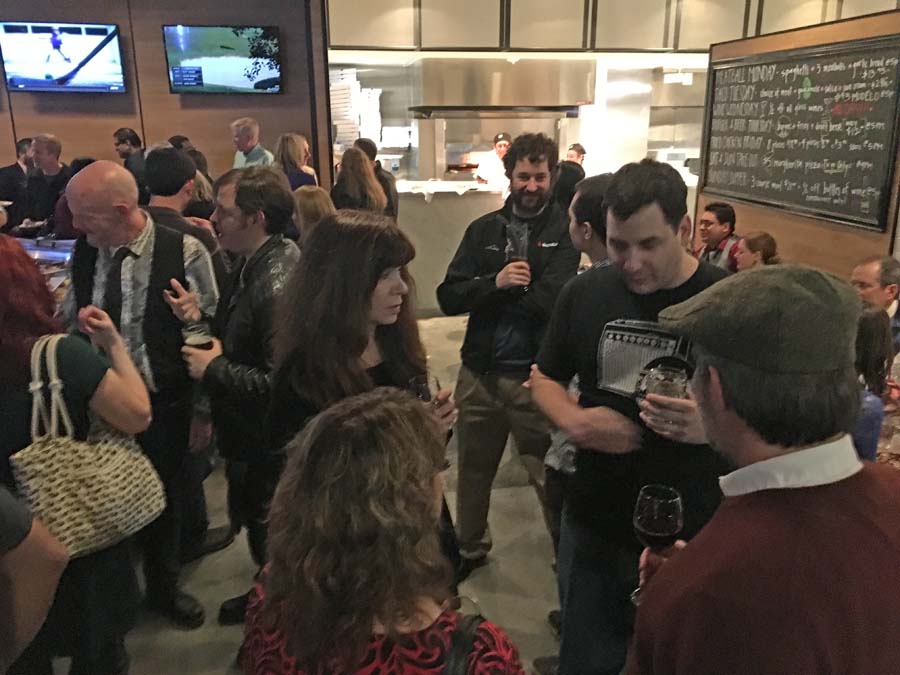 Another panorama of the room.

Zack and Emily.
Brittney Wassermann talks with Sona Patel. Terry LoBianco is facing away from the camera possibly talking to Sean Harris cut off to the right.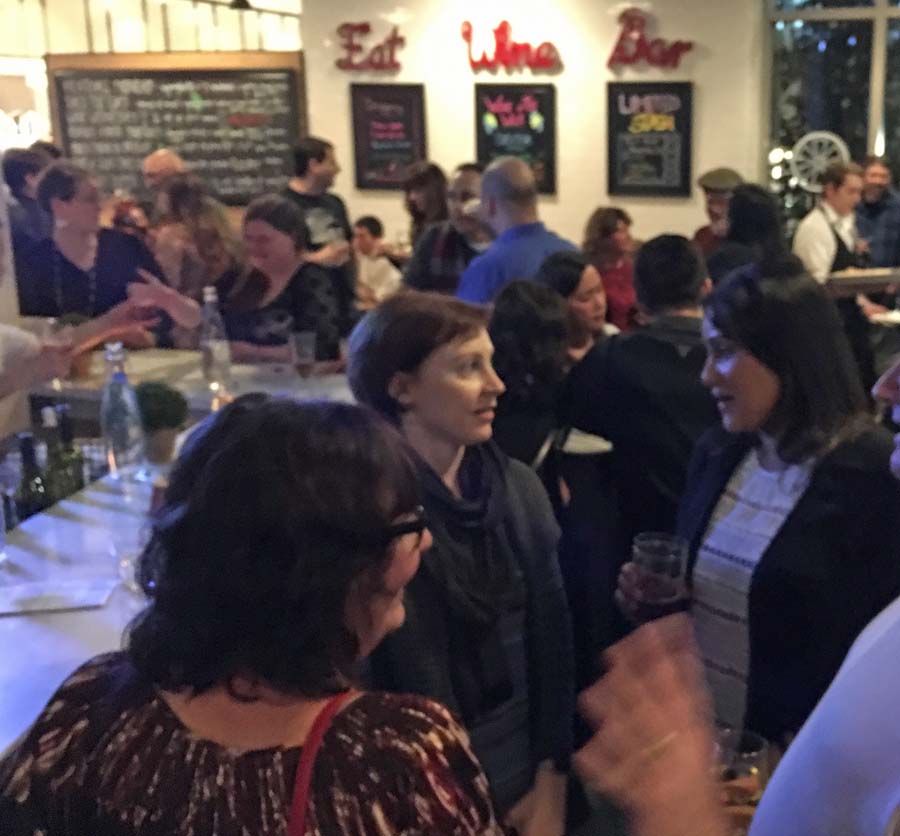 People.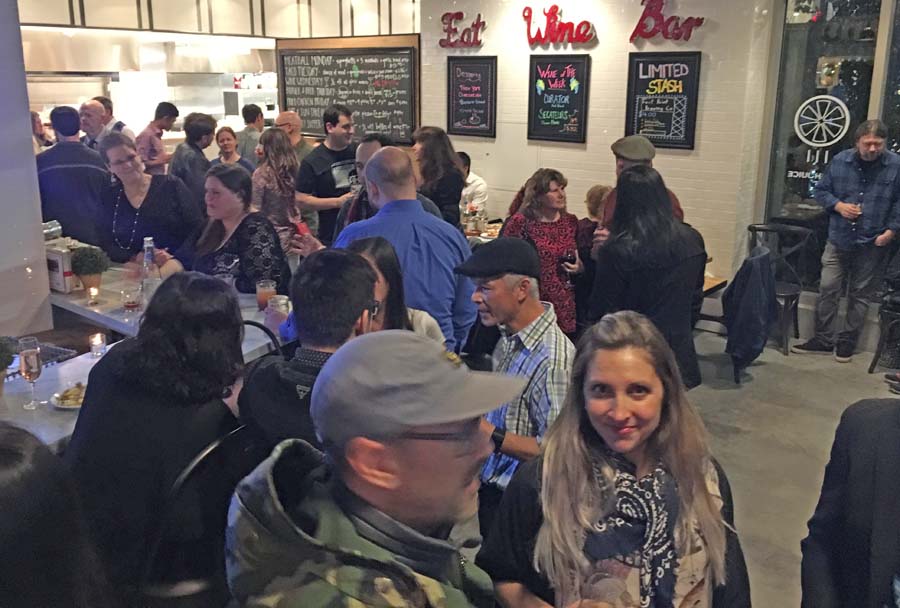 Aaron McCormack (left) talking with a fuzzy Kelly Moore (center). I don't think my hands were very steady when taking this photo.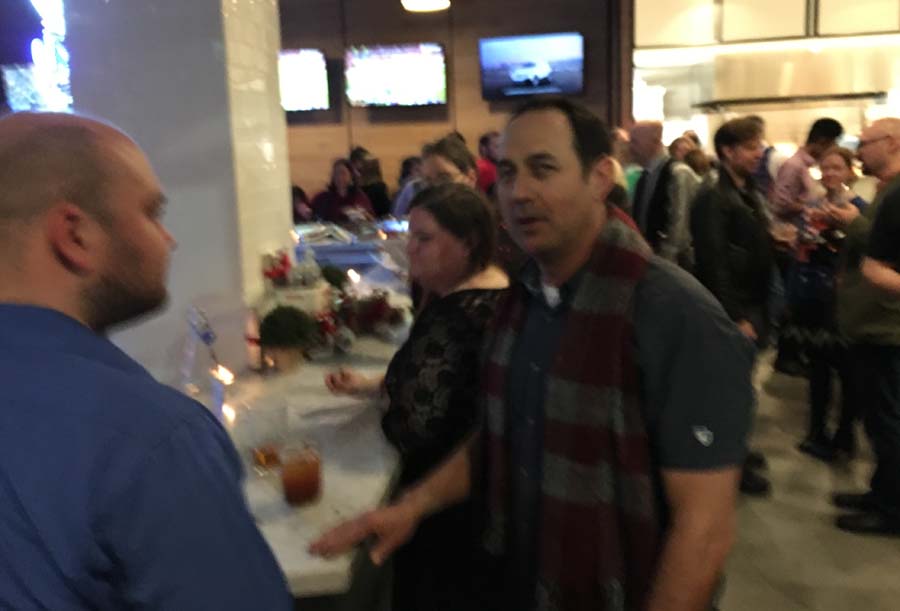 Tony Sales (seated in red shirt on left) talking with Nathan Wieneke and Anthony Alexander.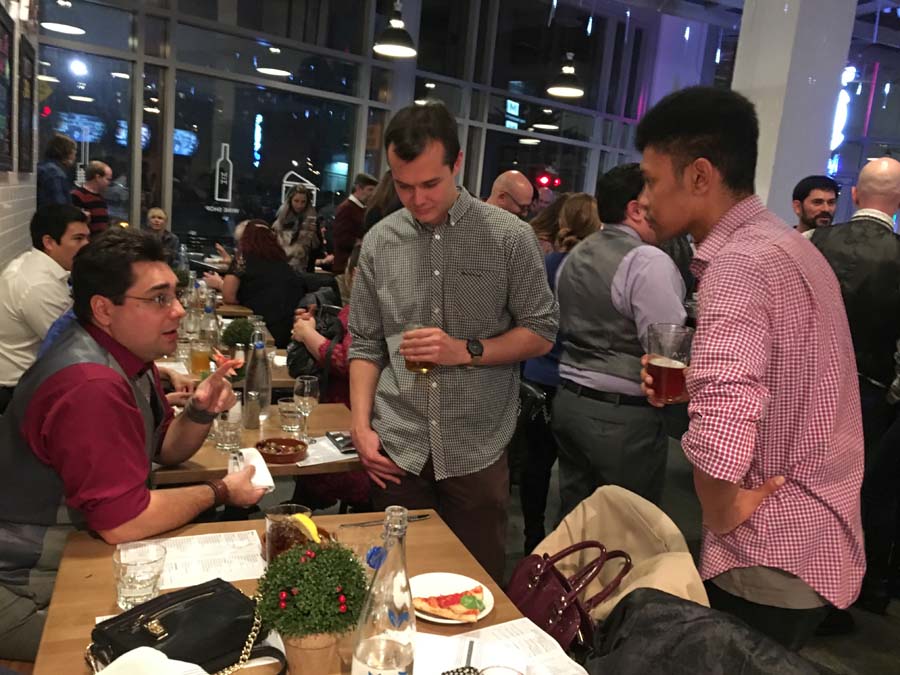 On the far left LeAnn Sucht talks with Ken Manjang. In the middle Jeff Fleishman talks with Loan Moore and Casey Jones. Marj's husband talks with Billy Ng on the very far right.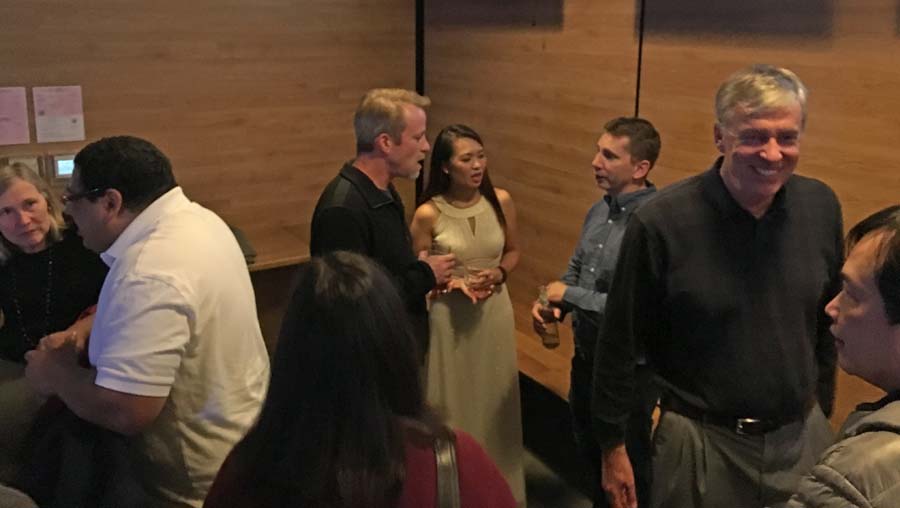 Ahin Thomas (against the far left wall) talks with Katia Bloom and Nilay Patel (drinking a beer). That is probably Nilay's wife Sarah next to Nilay facing away?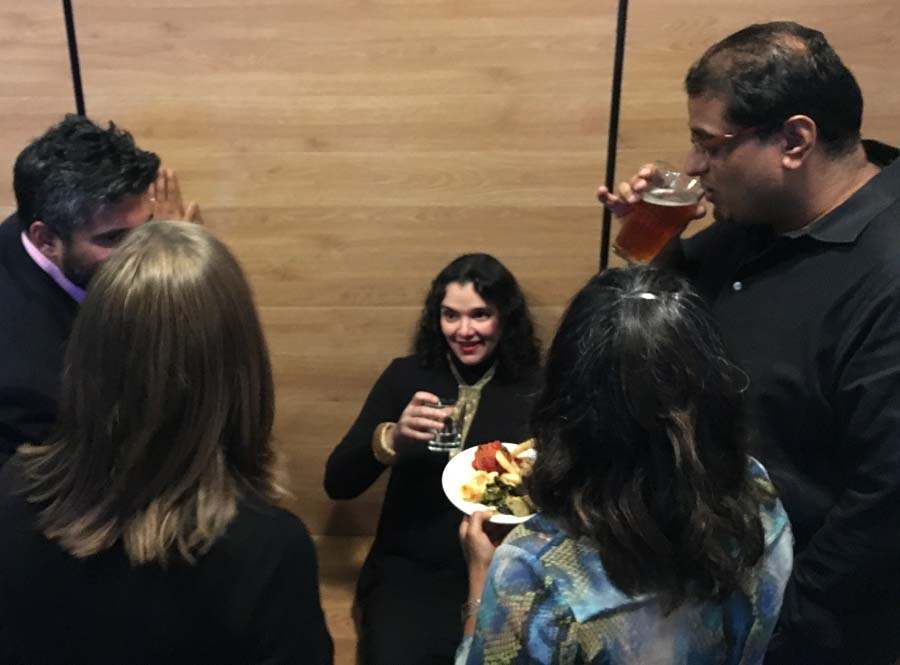 From left to right Casey Christensen, Casey's wife Jenn in blue Xmas sweater, and Adam Nelson (glasses) and on the far right in corner in blue is Madison.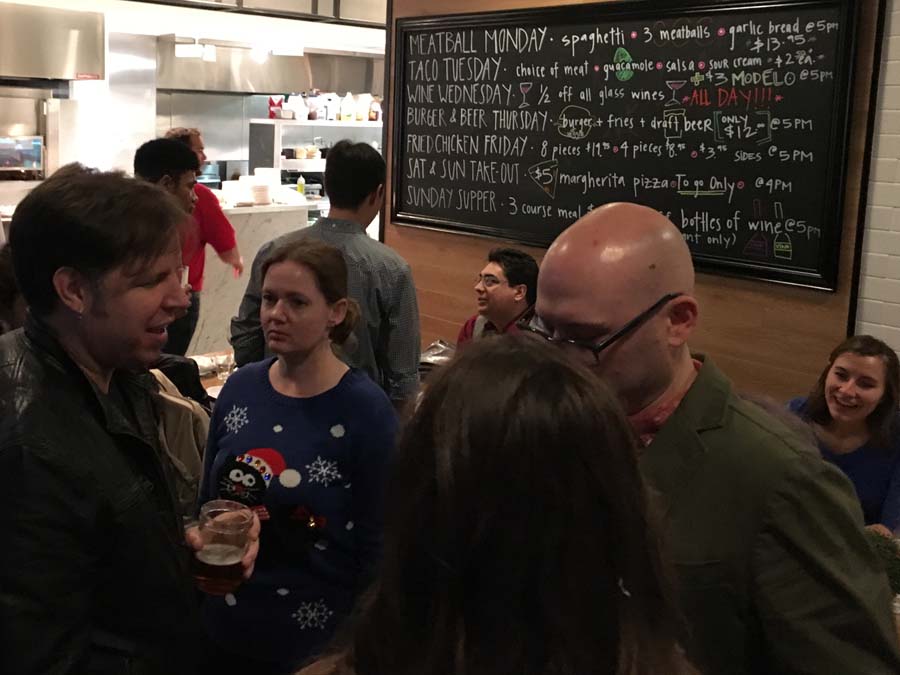 A blurry Chris Bergeron talks with a blurry Marjorie Ready.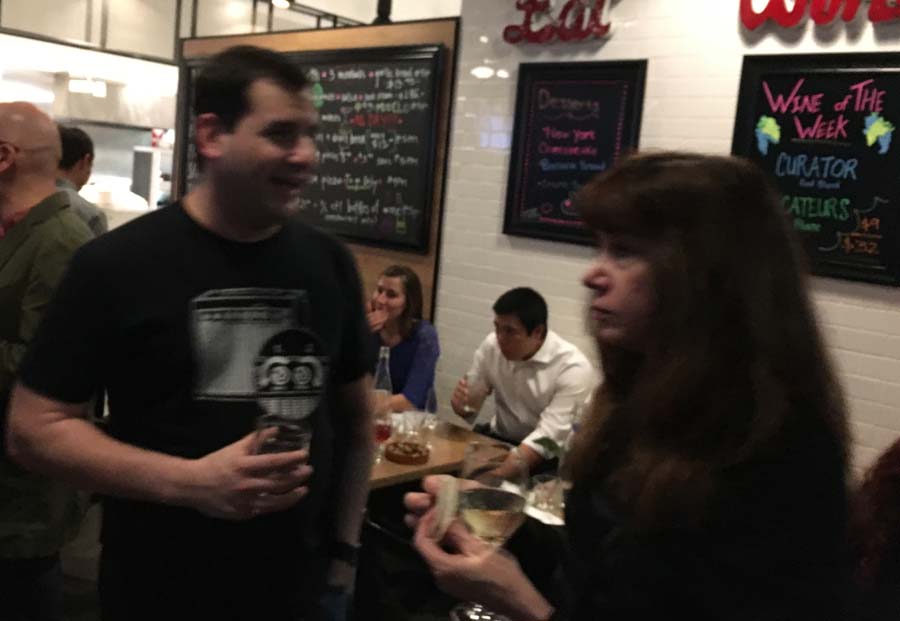 Gleb Budman (CEO of Backblaze) stands up and says a few words.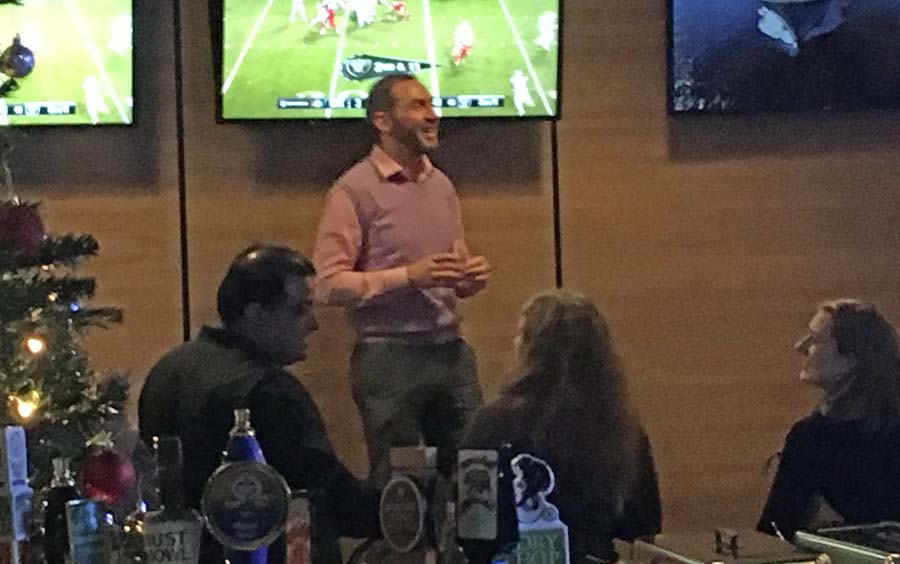 Below is a panorama of the room as Gleb is talking about our epic 2016 year.

After we are all fed and watered, we walk half a block to the Cirque du Soleil Show (see tents below).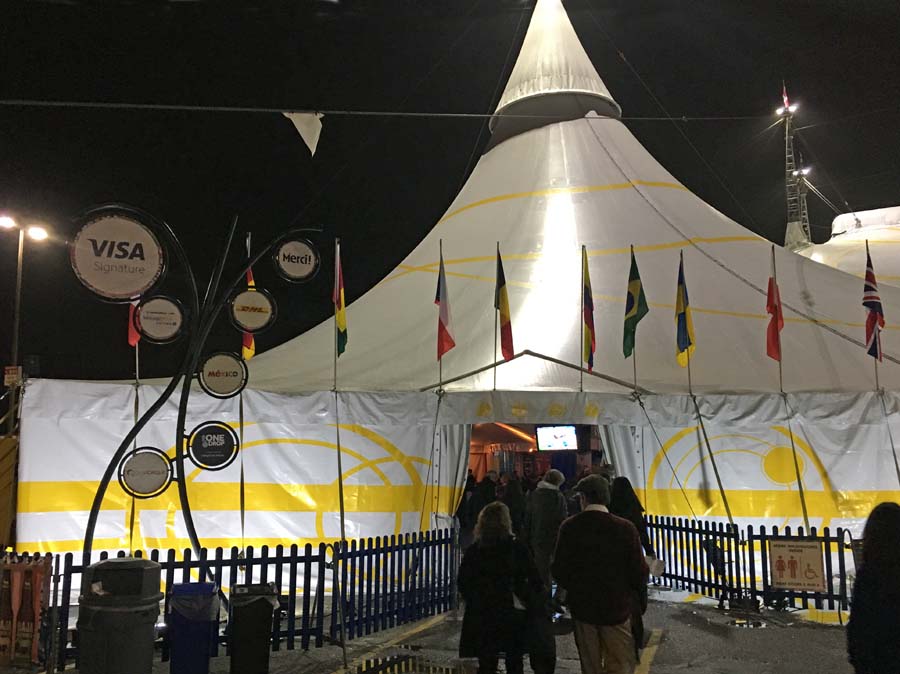 People.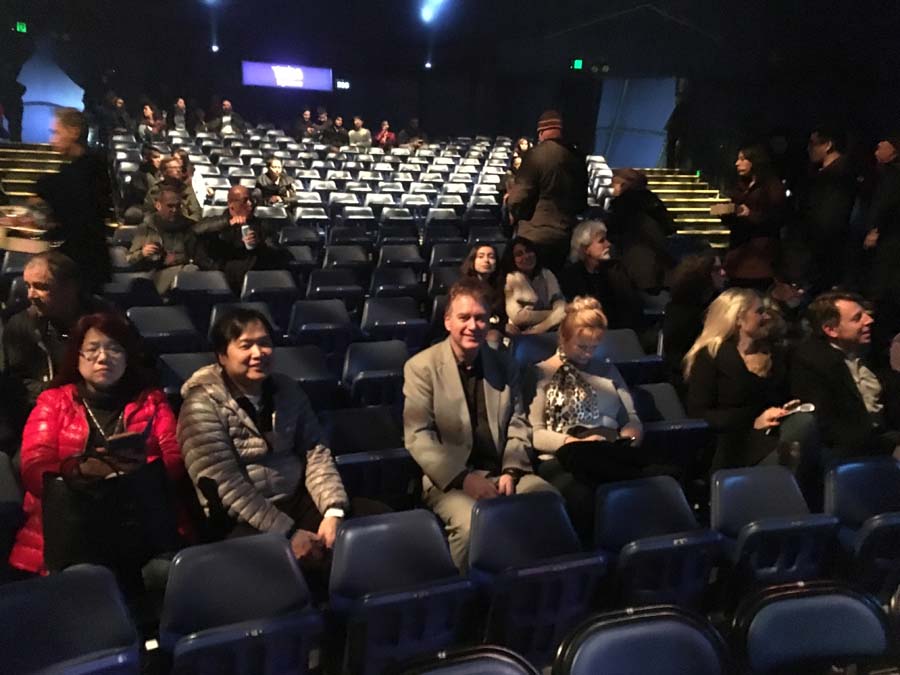 From left to right these are Backblaze friends and family investors who helped us start out: Ulrich Gall, Maggie and Stuart Cheshire, Molly and Ty Bash.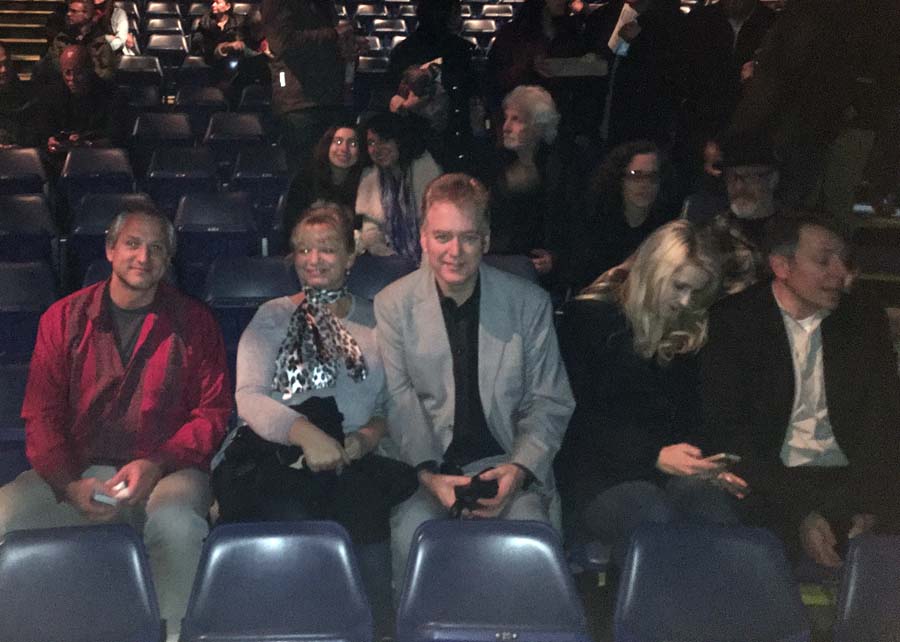 About 8 seconds of movie of the very start of the Cirque du Soleil show named "Lucia". Click here for the very highest quality original version of this movie.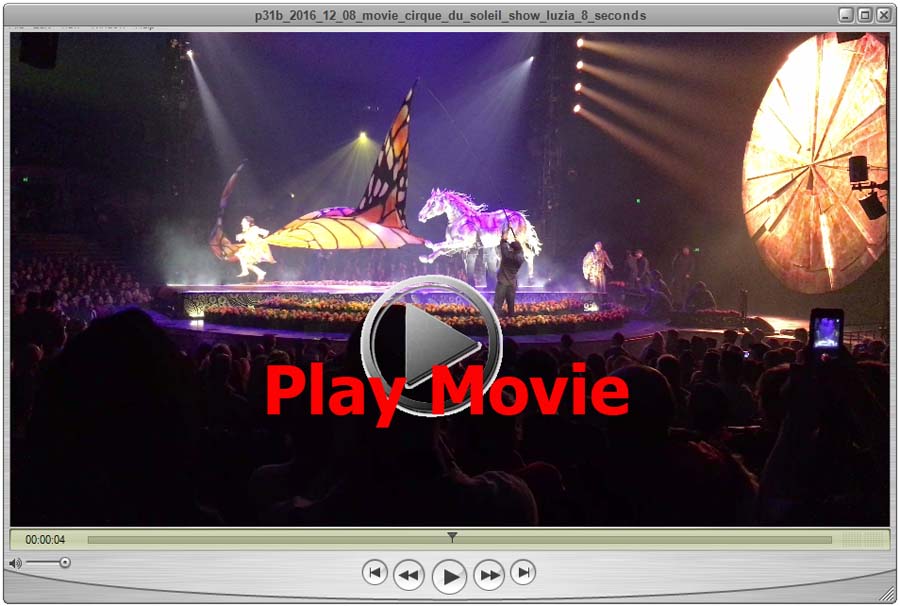 Below the show takes its final bow. I thought it would be OK to take this picture.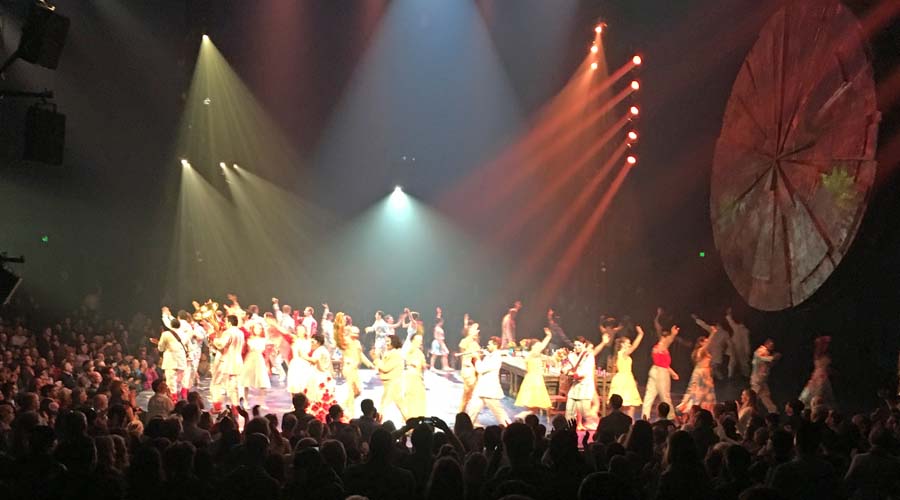 Yev gives roll call to make sure we don't leave anybody behind.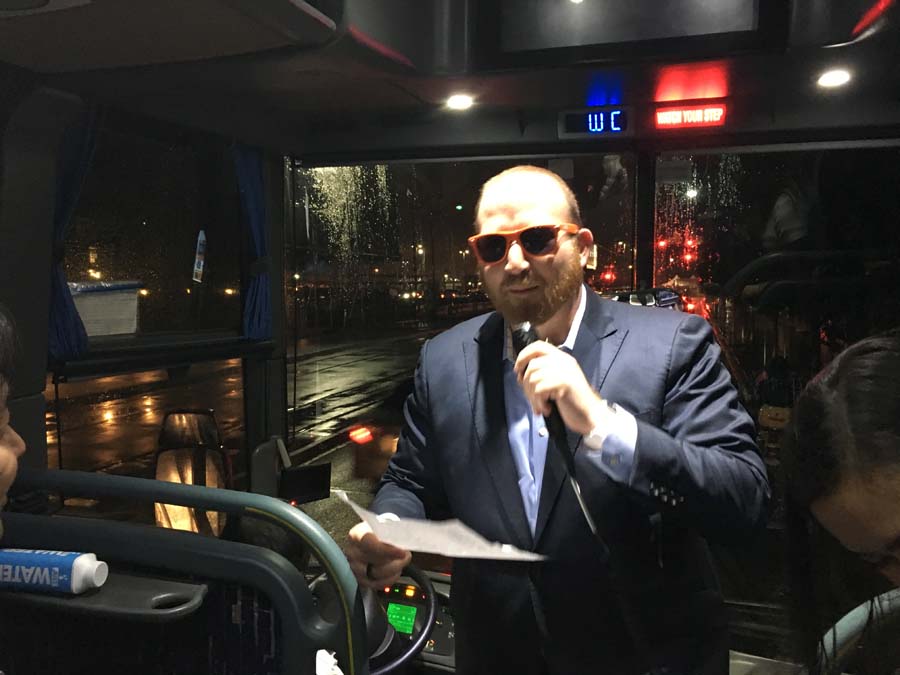 A tired but happy Backblaze crowd goes home.
That's it!