2016 Backblaze Visits Lagunitas Brewery

(5/20/2016)
On 5/20/2016 a lot of Backblaze (about 26 employees and a dog named Sadie) visited the Lagunitas Brewery in Petaluma. This is at 1280 N McDowell Blvd, Petaluma, CA. It was just a fun outing, something to do on a Friday. Click on any picture below for the largest, highest quality original.
Below is everybody that was there except Natasha. We're standing on a little fake hill inside the beer garden, you can see the brewery behind us.
The beer garden area at Lagunitas Brewery viewed from the top of the little fake hill.

Lagunitas has a BBQ for it's employees on Fridays, the food below wasn't for us.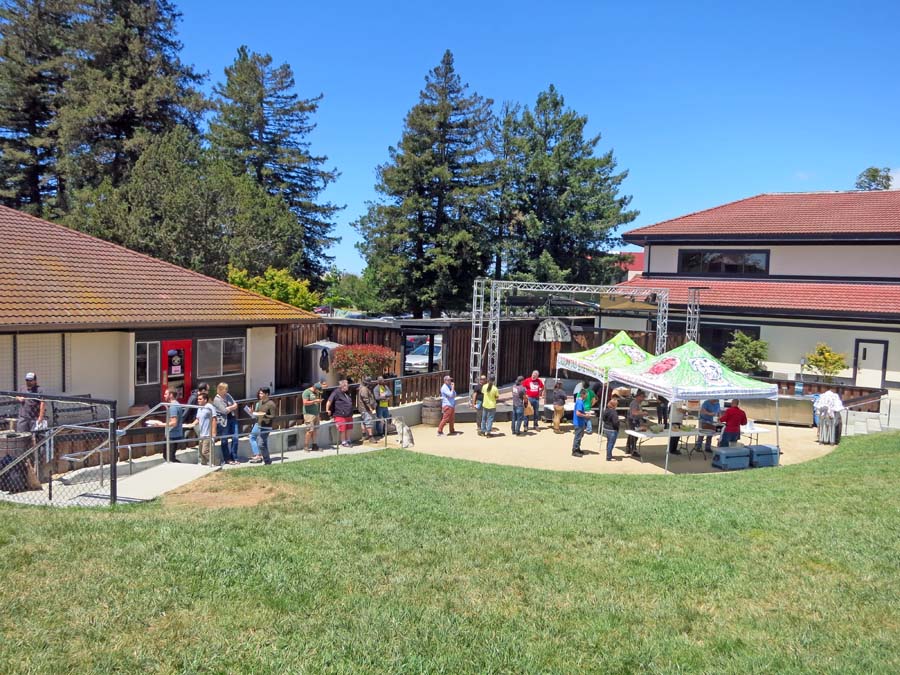 As Backblaze started it's tour, they ran out with a bunch of small beer shots. The Lagunitas employees were laughing about how "young" this beer was, born a few seconds earlier.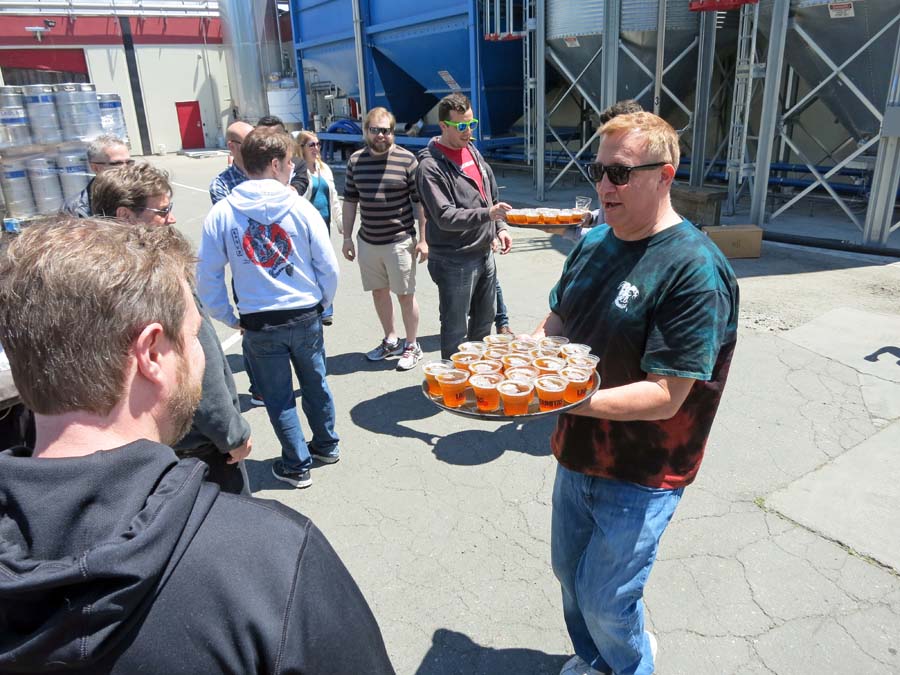 The tour guide's name was Tyler, we gathered around.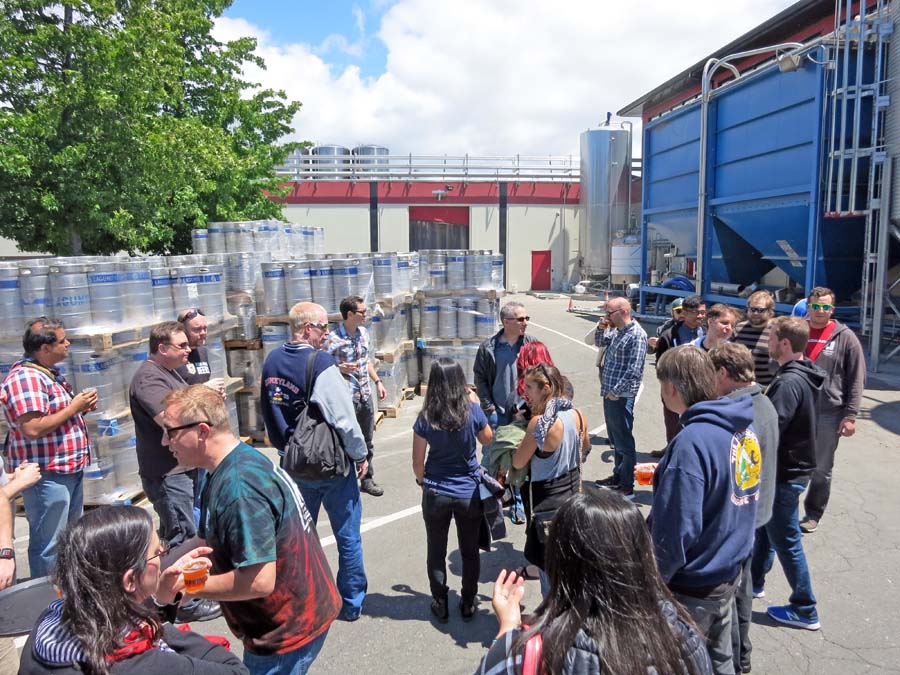 Tyler is the tour guide with his finger up in the air telling the history of Lagunitas Brewery. Tyler told us it has never had less than 20% growth in any one year and it was founded around 1993 by Tony Magee. Click here for a video of Tony telling his own story. In 2015 Heineken bought 49% of the Lagunitas Brewery for an estimated $500 million.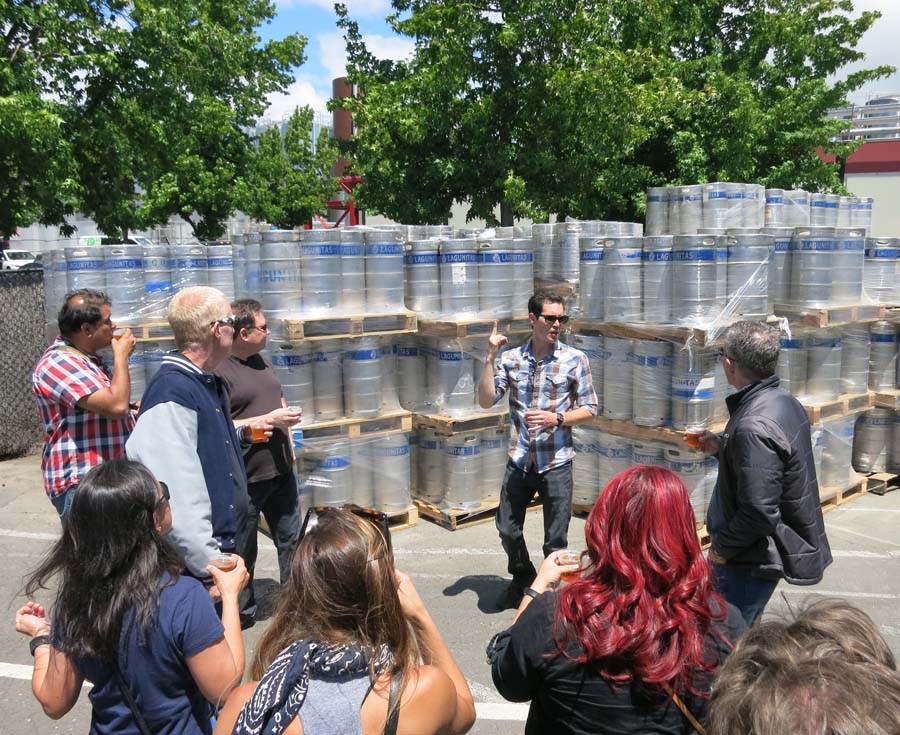 I couldn't hear any part of Tyler's talking in this room because it was extremely loud. Both machinery and blaring music. All the Lagunitas employees working in this room wore hearing protection.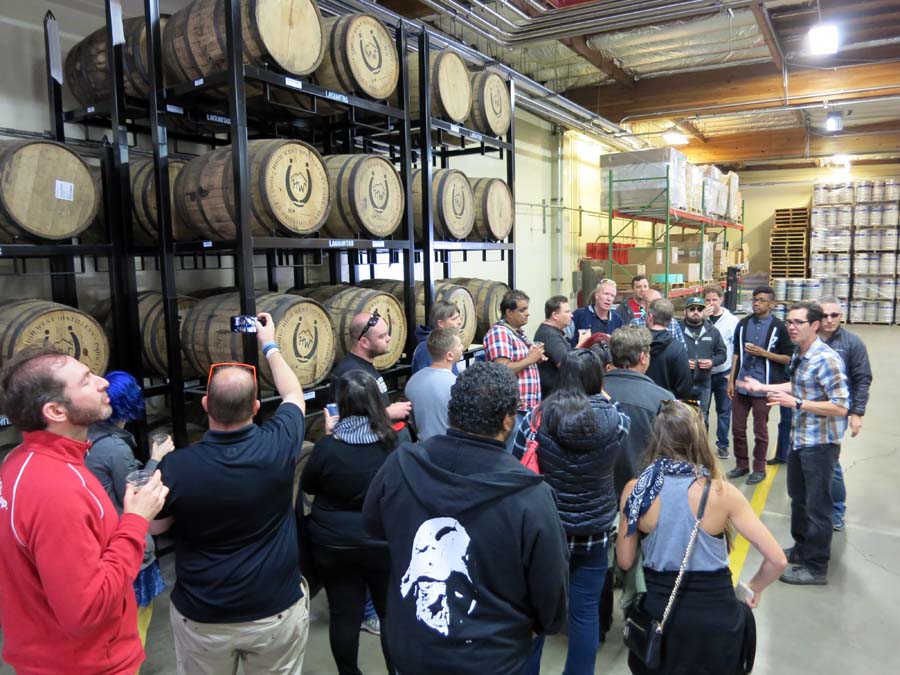 There was a running theme of Beavis and Butt-Head throughout this room. Pictures on the walls, and a little statue.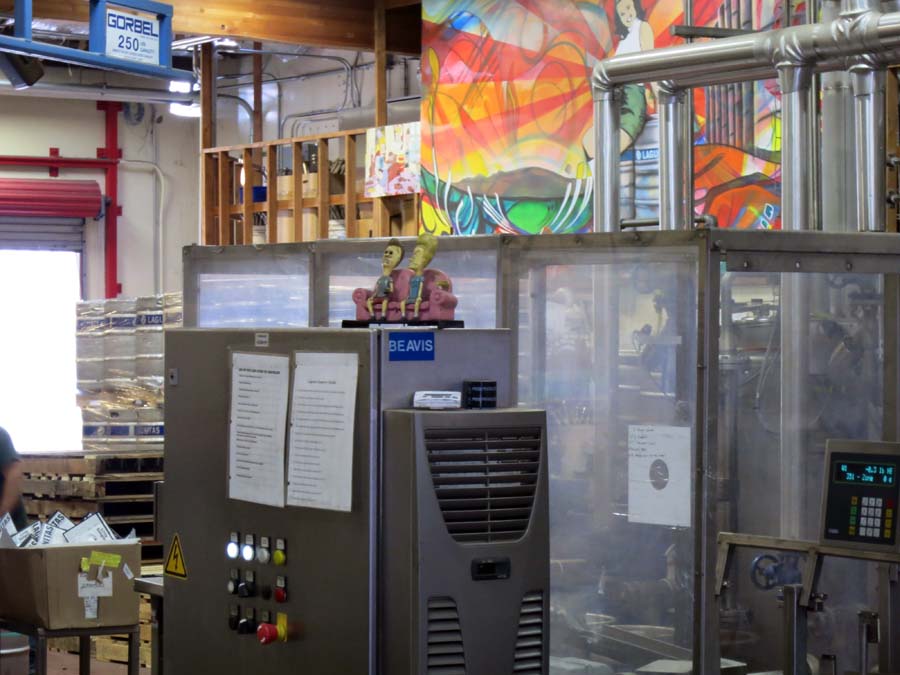 A close up of the Beavis and Butt-Head statue.
A picture of the assembly line. Those kegs are coming towards us on conveyor belts and then feed to the left where they are loaded on pallets by workers.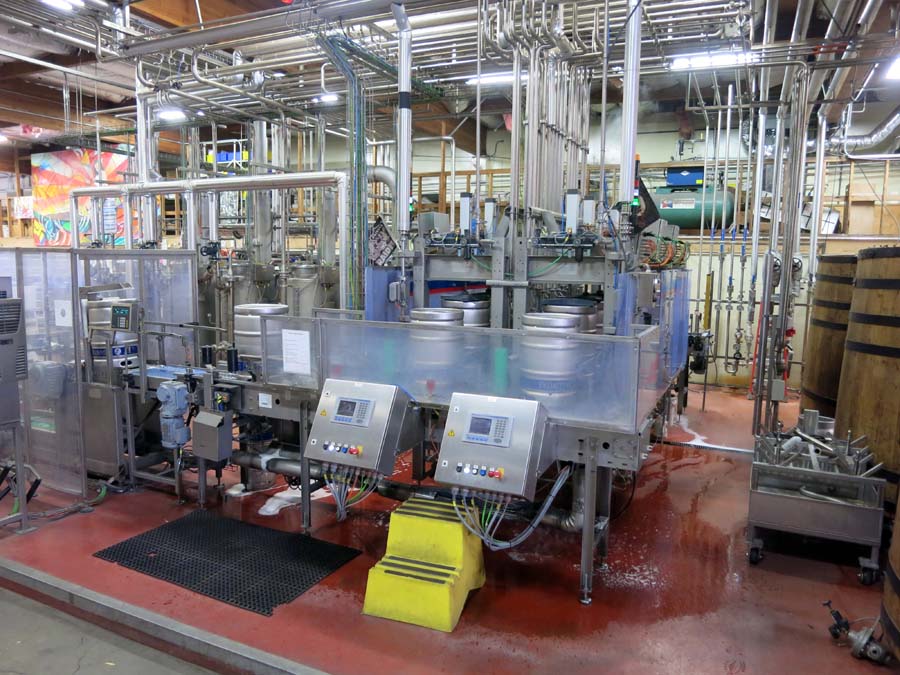 The way the workers lift the kegs was with a big vacuum hose from the ceiling, seen below: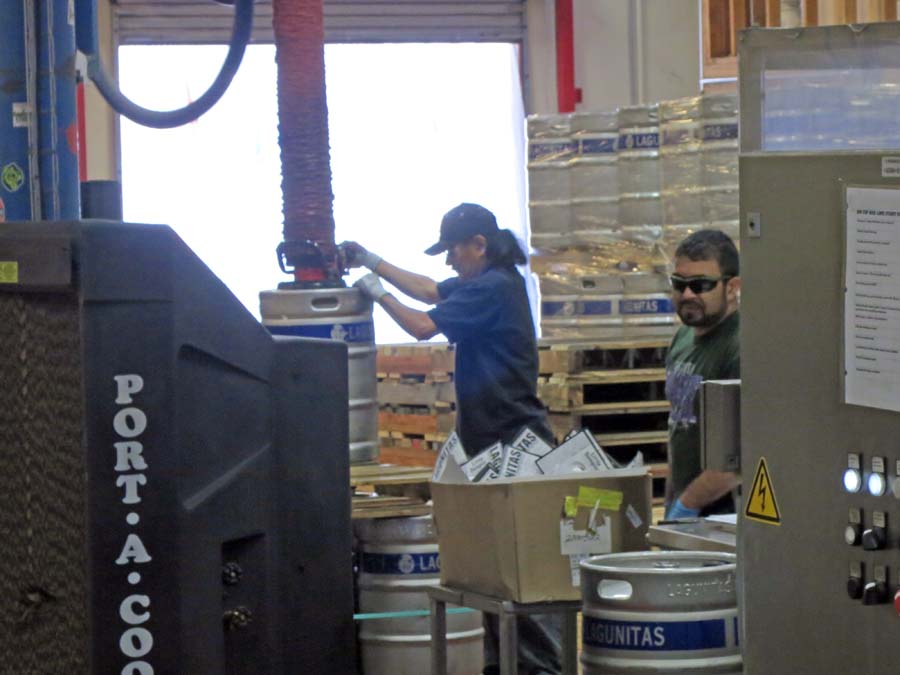 Below is a short 20 second video showing the loud machinery and even louder music blaring inside the Lagunitas Brewery while they work. Click here for the very highest quality unedited original.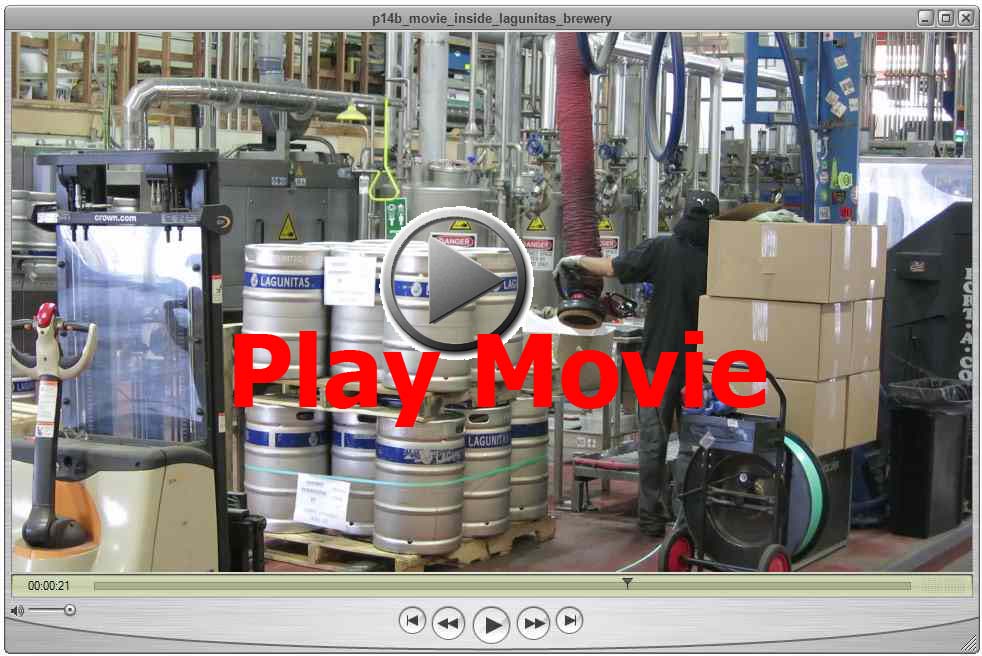 Outside again, here are some really tall cylinders filled with beer.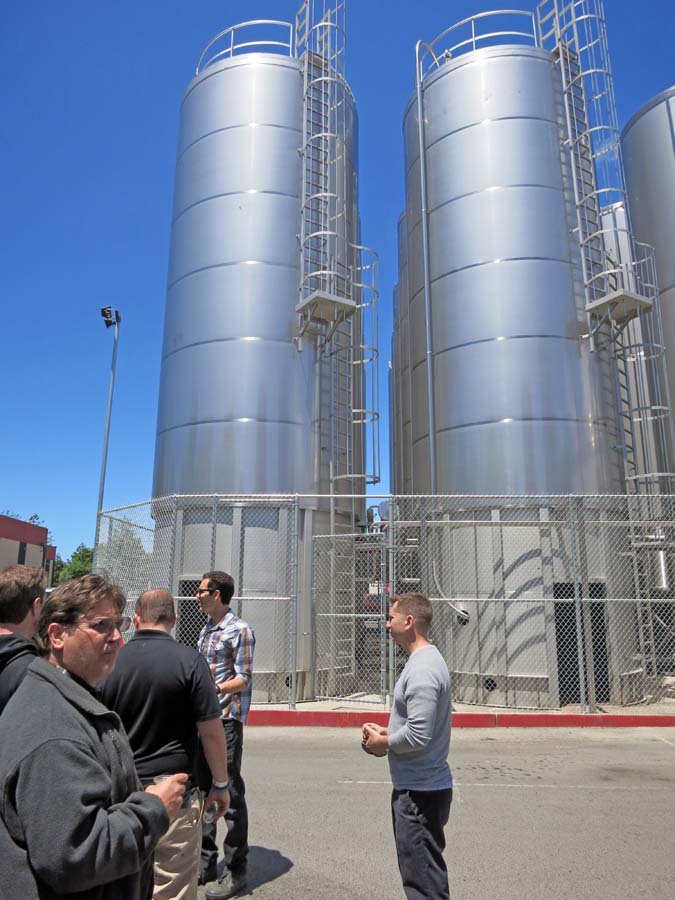 After the tour, Backblaze had lunch. Some of the employees ordered beer (see below):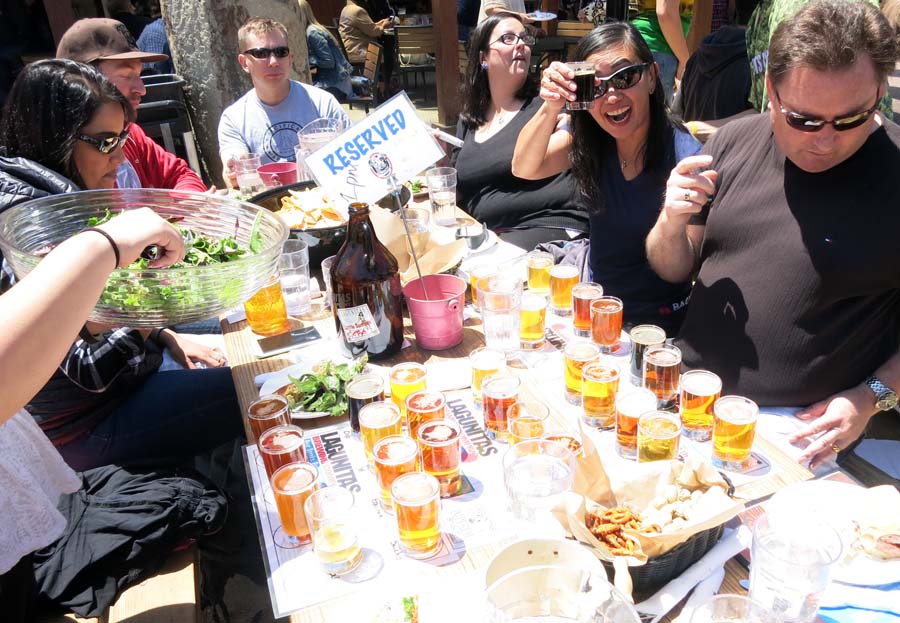 Lunch at Lagunitas Brewery.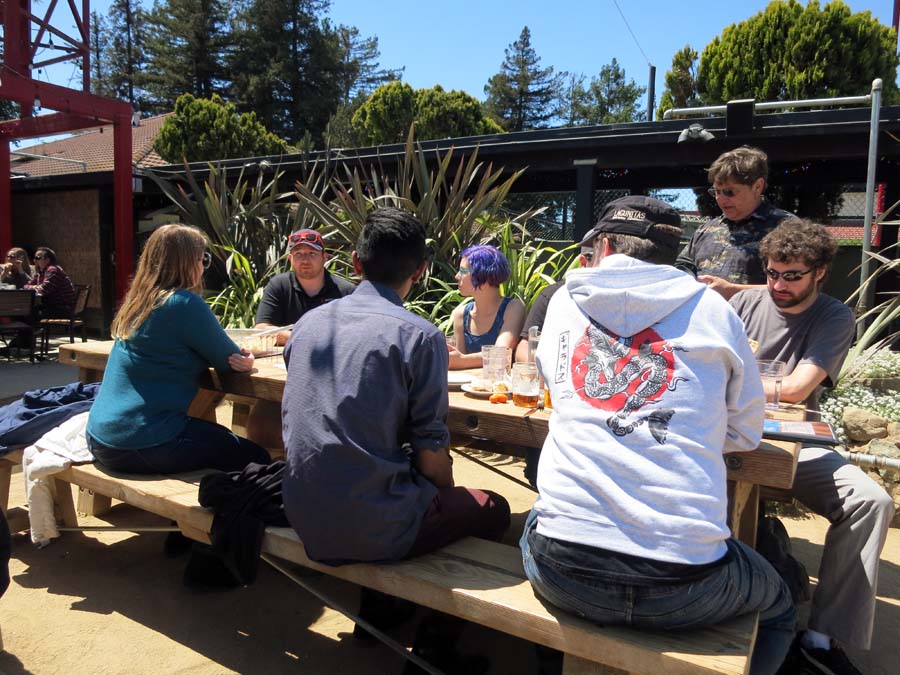 Same lunch.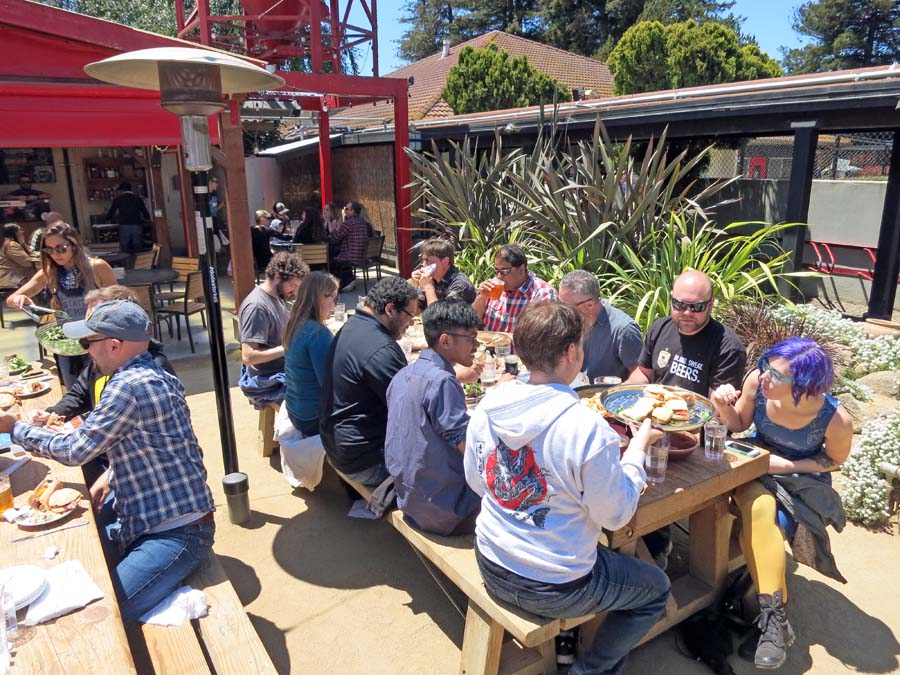 More of the same.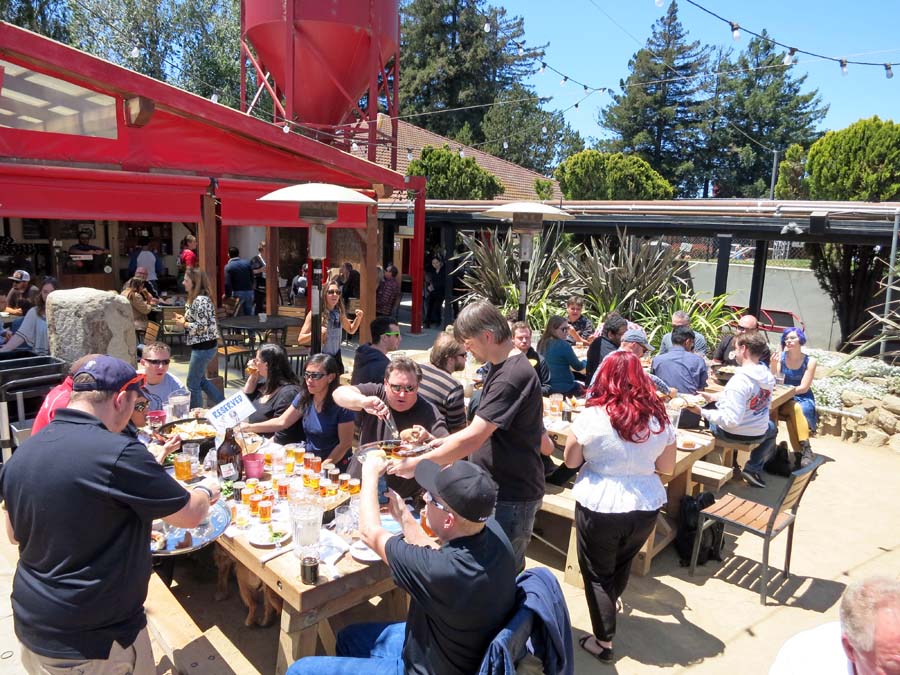 That's it!