2016 Corvallis Howard Wilson Move to Caring Place

(5/21/2016)
On 5/21/2016 Brian and Katherine flew up to Corvallis, Oregon to help setup Howard's brand new computer on a brand new desk in "The Caring Place". The address of "The Caring Place" is 750 NW 23rd St, Corvallis, OR, 97330
On the way home: Click here for a movie of Katherine "Opting Out" of the backscatter machines. This is a "enhanced pat down" video.
Below Howard is sitting at the newly assembled desk on a newly assembled chair running YouTube on his new Comcast internet connection on his new laptop and new monitor and new speakers. Here is a list of some of the equipment:
- 2016 13" Macbook Air
- The Macbook Air is sitting on an LX Desk Mount LCD Arm with Ergotron Notebook Arm Mount Tray
- Apple 27" thunderbolt monitor
- Apple Extended Wired Keyboard
- Apple Wired Mouse
- Bose SoundDock Series III Digital Music System
- Sony MDR1A Premium Hi-Res Stereo Headphones
- Plantronics PC Headset Speaker Switch
- AmazonBasics High-Back Executive Chair
- GeekDesk Max with Small Frame, Small Bamboo tabletop (47.25"x31.5")
Not Pictured, we also got a VIZIO D32-D1 D-Series 32" Class Full Array LED Smart TV to test Howard's cable TV connection.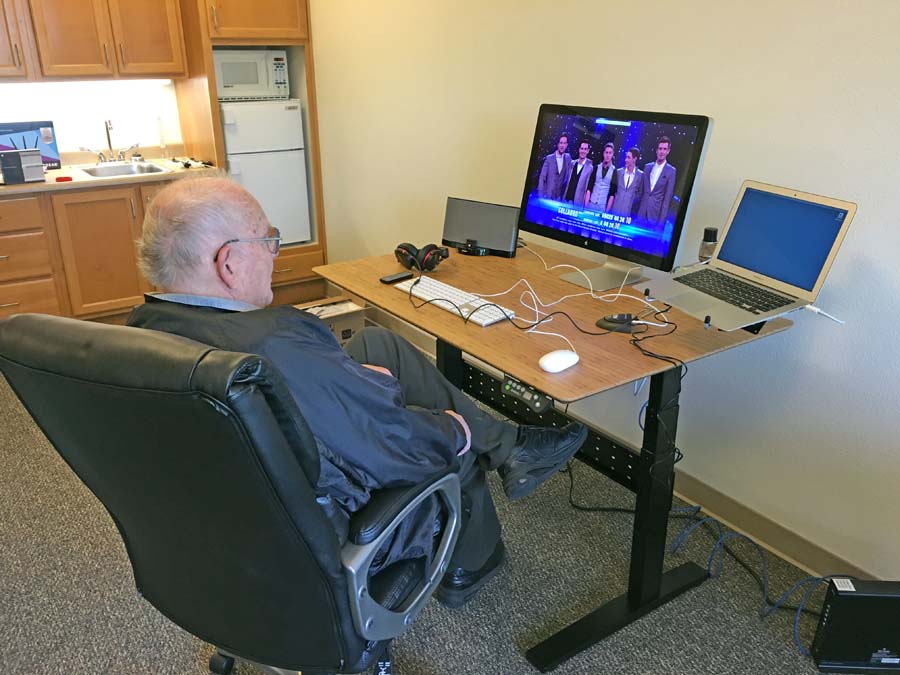 As we drove away from Howard's old place on Heather Drive headed for the airport to fly home, we saw these wild turkeys. Picture by Katherine through the front windshield of our car: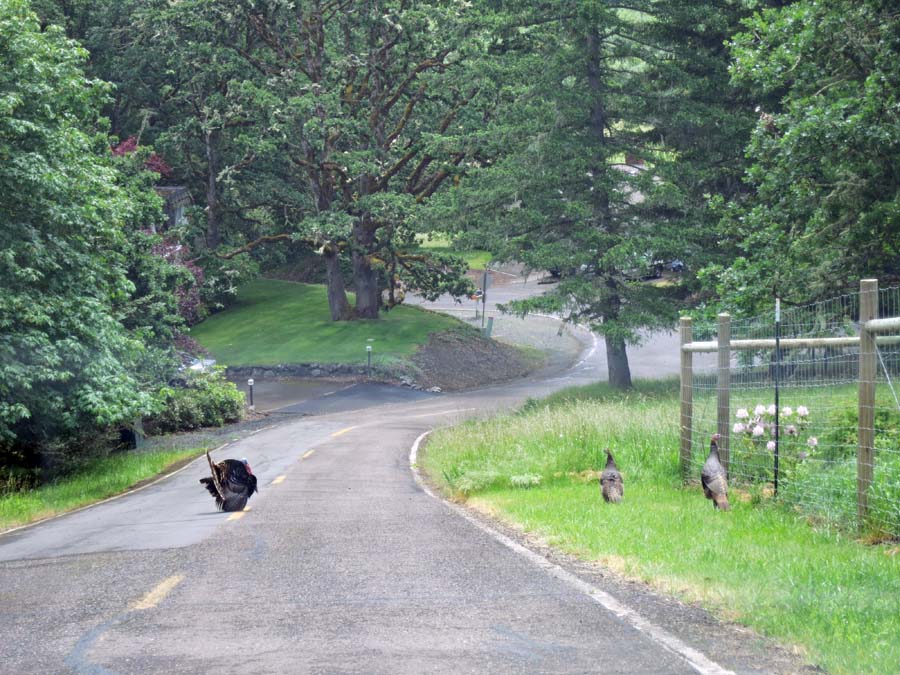 Close up of the big turkey "Tom" and a hen (picture by Katherine):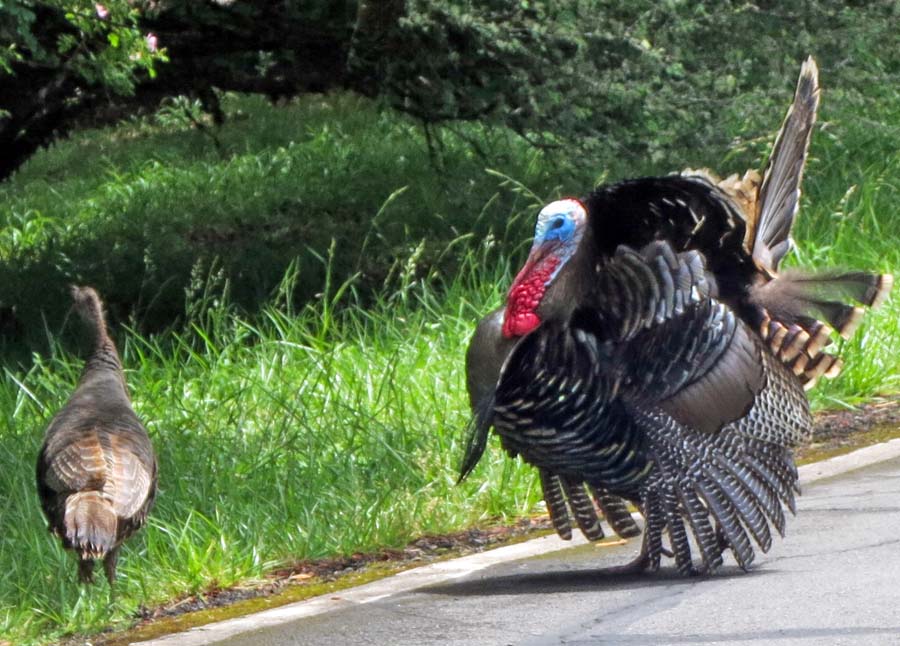 That's it!