2016 Corvallis Newport Visit

(8/6/2016)
On 8/6/2016 Brian and Katherine flew up from San Francisco to Corvallis, Oregon to drive to Newport Oregon for lunch with Howard. We accidentally ran into some of my (Brian's) cousins and aunt and uncle there. We flew back at the end of the day. Click on any picture for the very highest quality original.
We start most of our adventures here at SFO San Francisco Airport in the AirTrain. Below we are riding the AirTrain from parking to the terminal.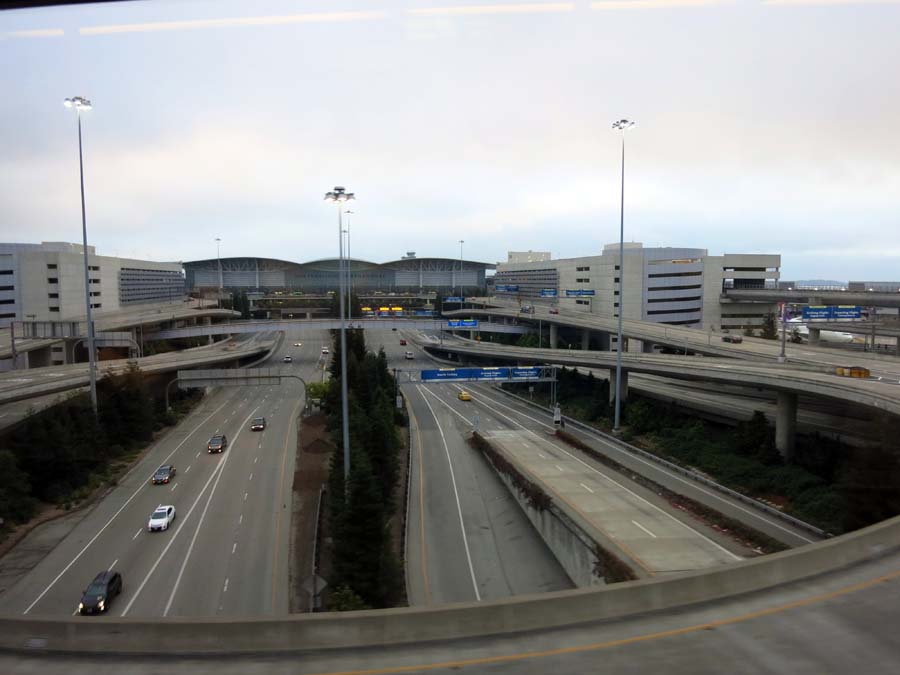 The next picture was taken at timestamp 6:57am and shows Katherine (white shirt far far right in picture) waiting for a screener because Katherine "Opts Out" of the X-Ray Backscatter machine.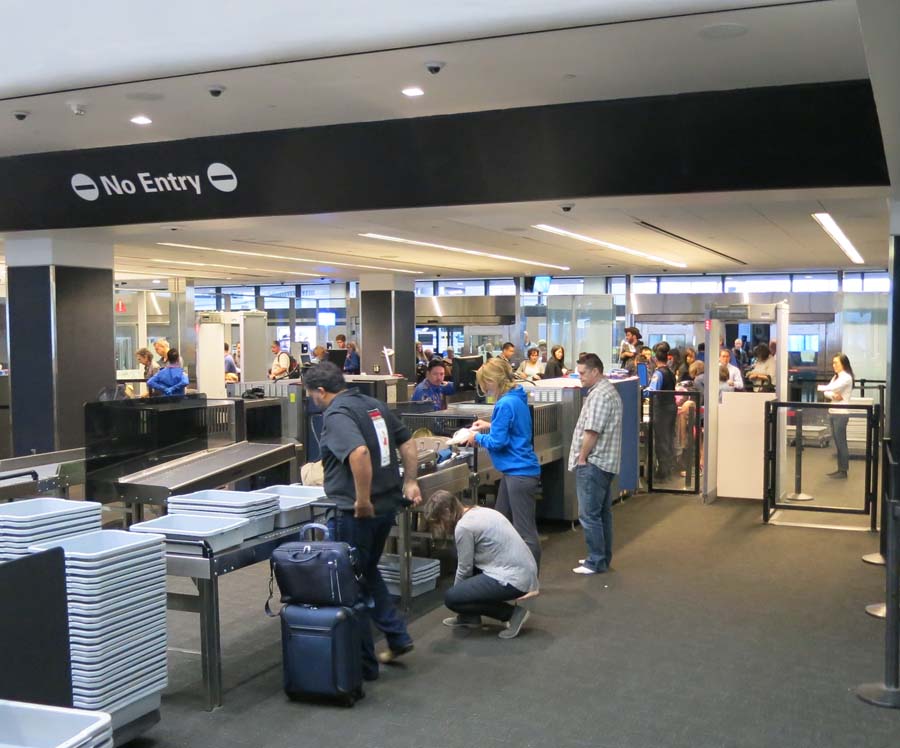 A picture of my watch when they begin Katherine's pat-down shows it took TSA about 11 minutes and 48 seconds (and a lot of encouragement from Katherine) to begin doing the pat down. During this time there were MANY female TSA agents wandering around or just chatting with each other doing nothing. The "system" is they yell out "Female Opt Out" and nobody (except me) times their response, and the women TSA agents pretend not to hear the call for a pat down because they don't want to actually do the work.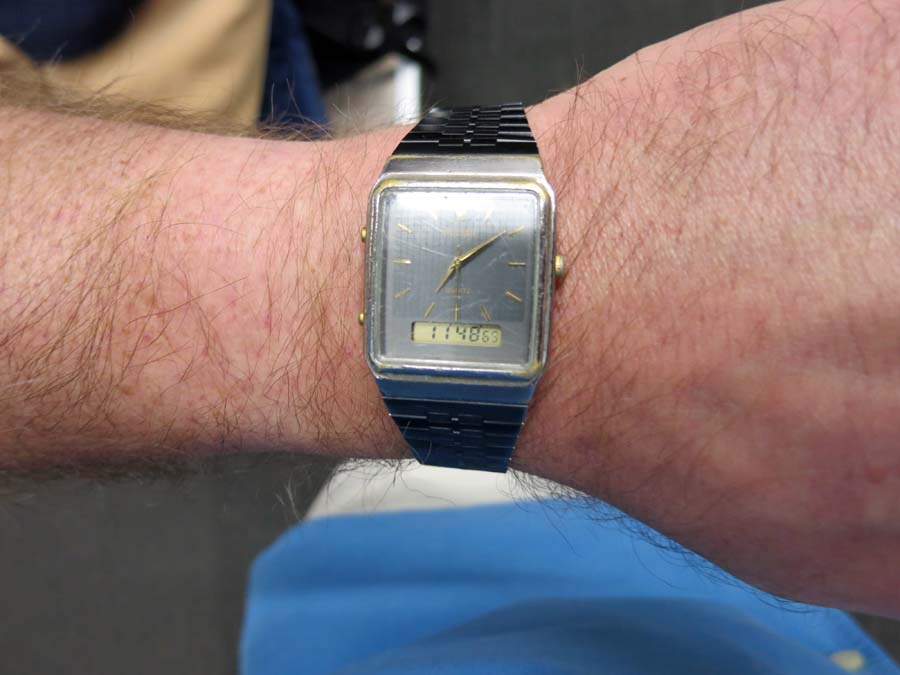 Unedited movie of Katherine's pat down here. Some footage of Katherine waiting.
Katherine and I arrived into Eugene Airport and drove over to Corvallis, picked up Dad (Howard) and drove over to Newport Oregon for lunch. We randomly ran into my cousin Greg Wilson (on the left below) with two of his three kids: Bradley (middle below) and Paige (in green).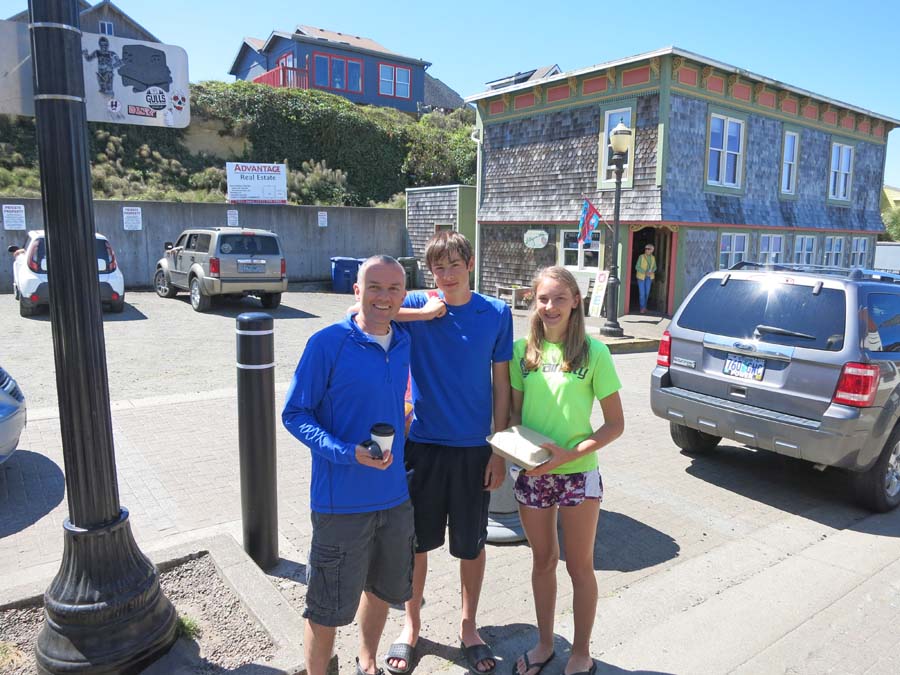 At lunch we went to "The Chowder Bowl" at Nye Beach in Newport Oregon. In the picture below, Katherine is trying to make sure her eyes are open in the picture. :-)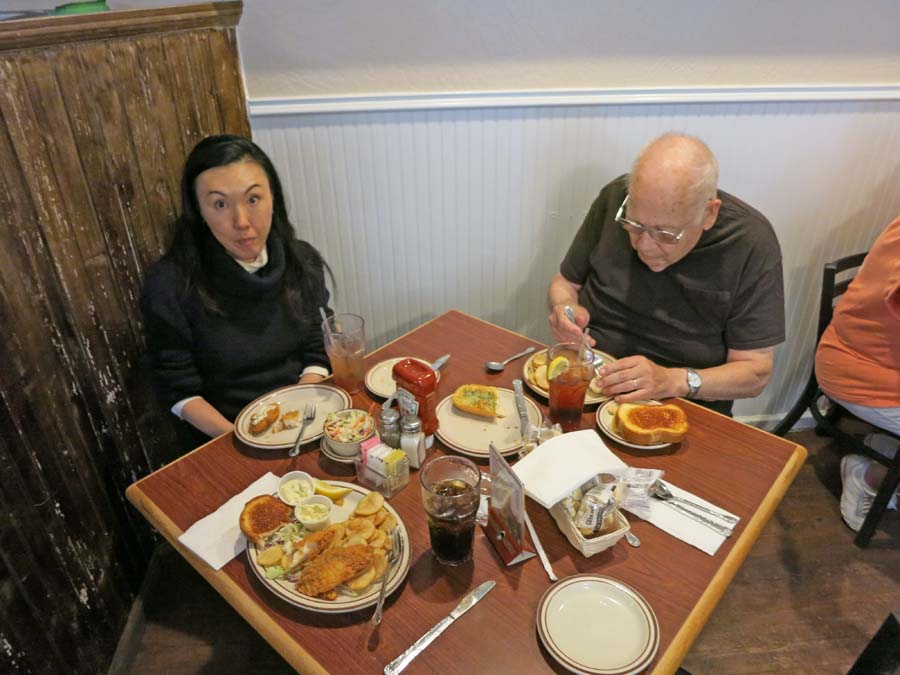 After lunch we drove to "Jump Off Joe" in Newport Oregon. I've been here hundreds of times when I was growing up, we played on the cliffs and sand dunes here. In the picture below, Katherine sees it for the first time. We're standing on the foundation of a failed housing development project. Click here for pictures from a family reunion in 2007 with pictures of this area also. There are also some of my personal pictures about the housing and erosian area here.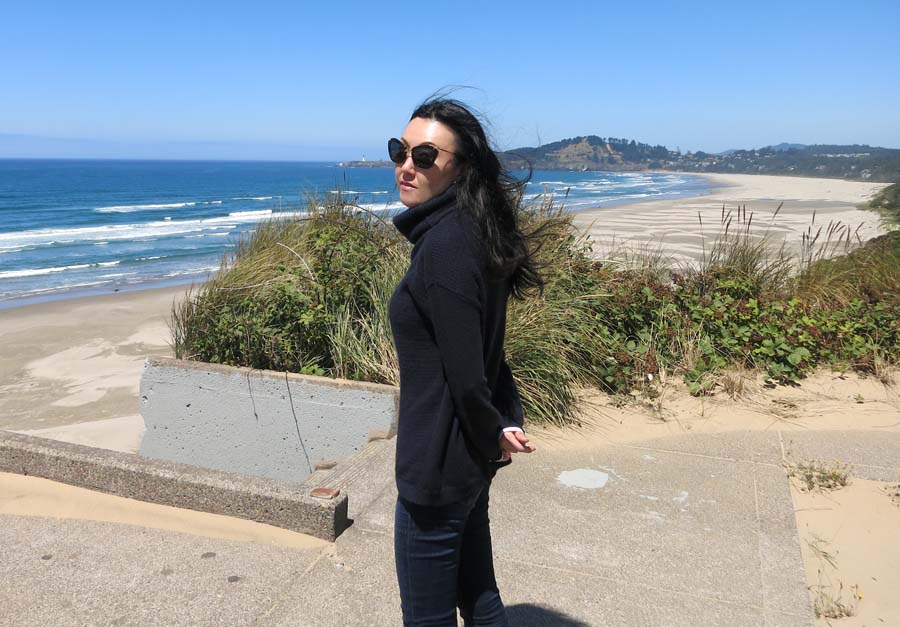 Below is a picture of Howard Wilson at Jump Off Joe in Newport Oregon on 8/6/2016.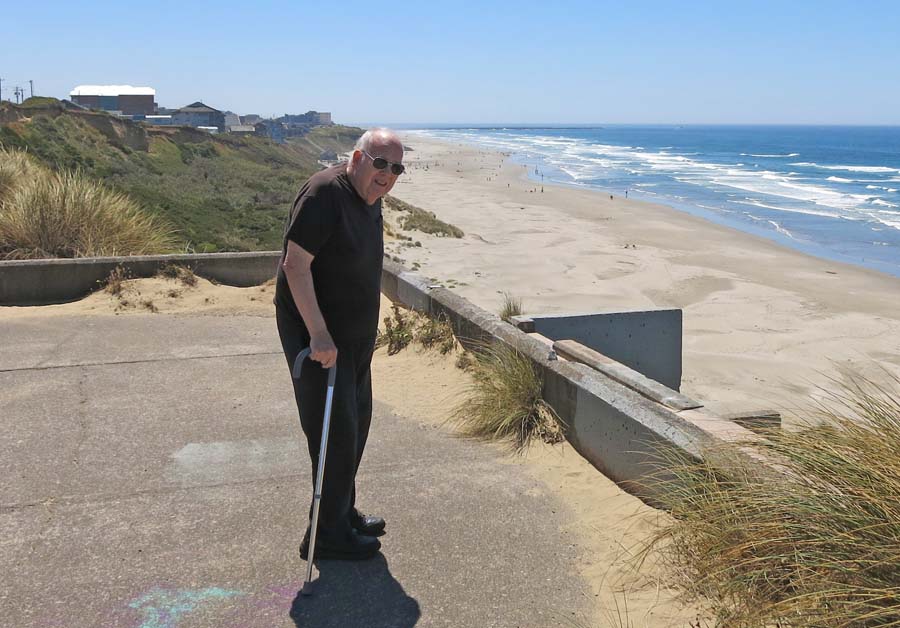 We drove by the "Crabbin Cabin" (932 Hurbert Street, Newport, Oregon). Here are some pictures of the old cabbin before it was rebuilt.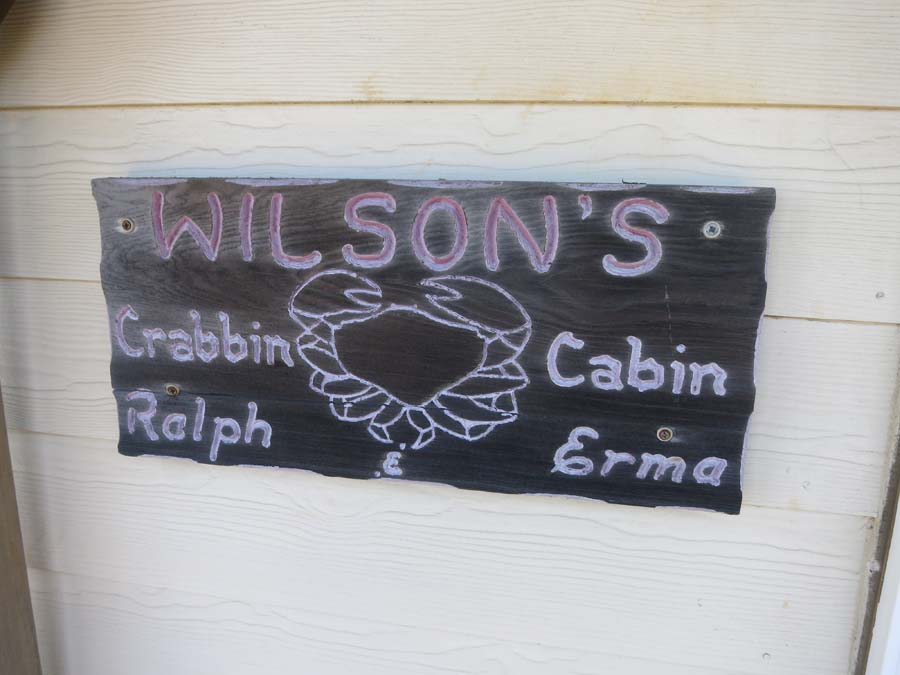 We ran into more cousins and aunts and uncles there. From right to left: Katherine Chung, (Uncle) Walter Wilson (in checkered shirt), Doug Wilson (my cousin), Doug's oldest daughter Camille Sage Wilson, and Doug's youngest daughter Angelina Wilson.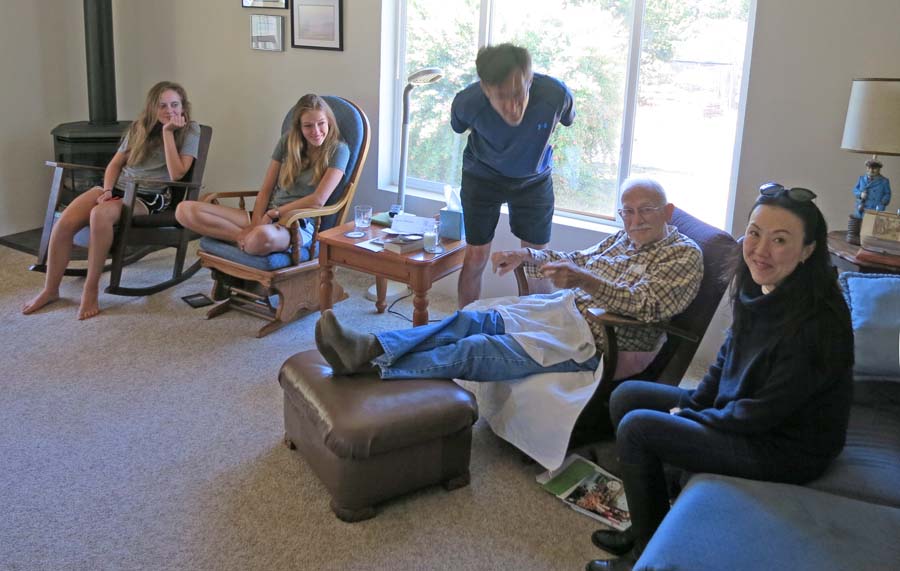 I think this is the last time I met Camille and Angelina pictured below with their mother Mariliz in 2006. More pictures on this page.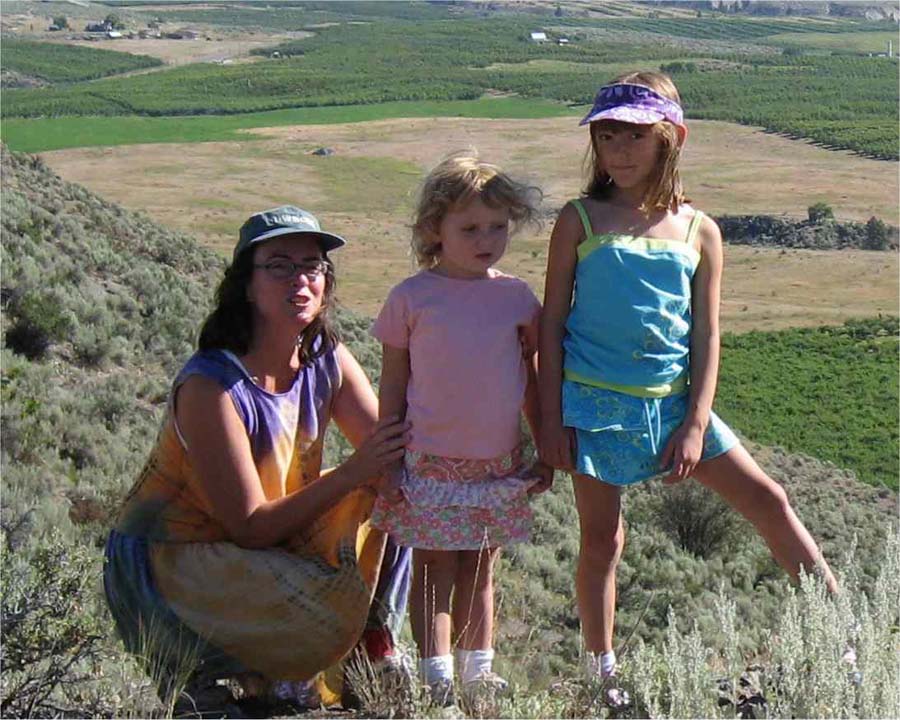 Some famous pictures from our family albums related to the Crabbin Cabin in Newport Oregon. Click on the picture below for a gigantic version you can look at.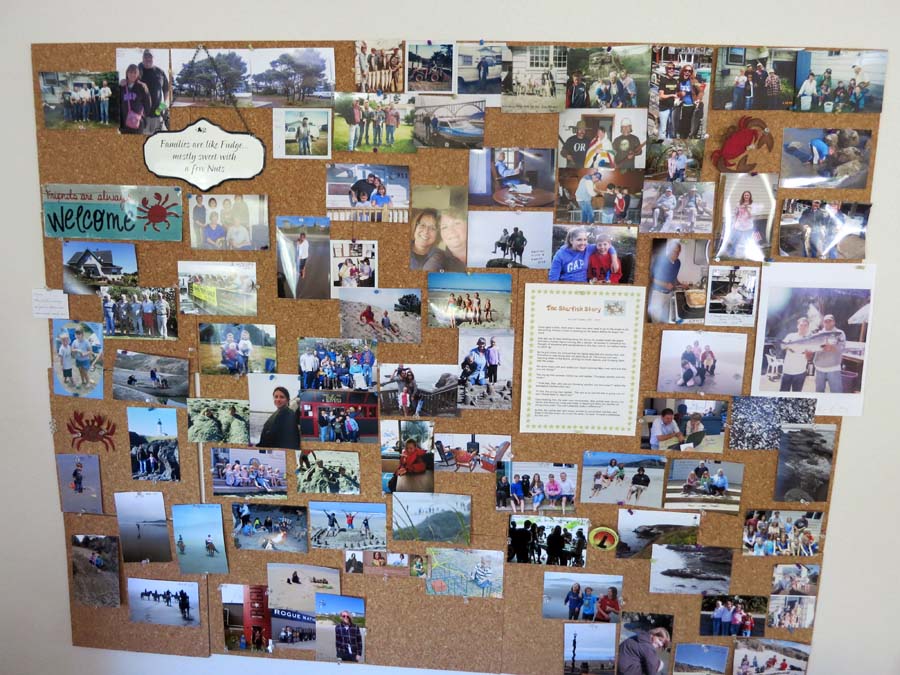 The "Salmon Whacking Sticks". Each notch represents one salmon killed with the stick. I salmon fished in the late 1970s and early 1980s with my Grandfather and some of these notches are my salmon I caught.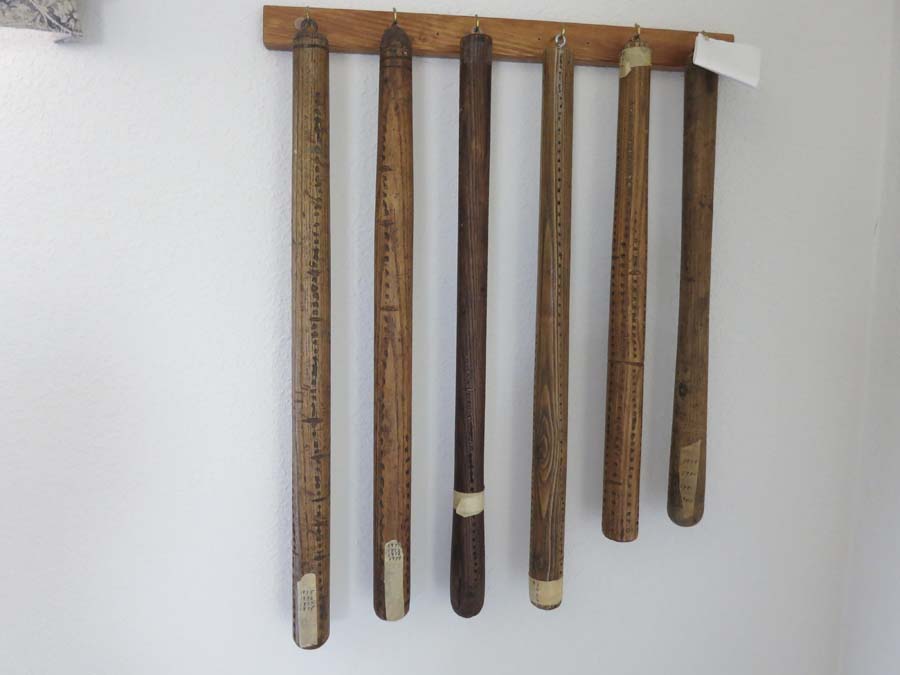 A picture of the great grand children door.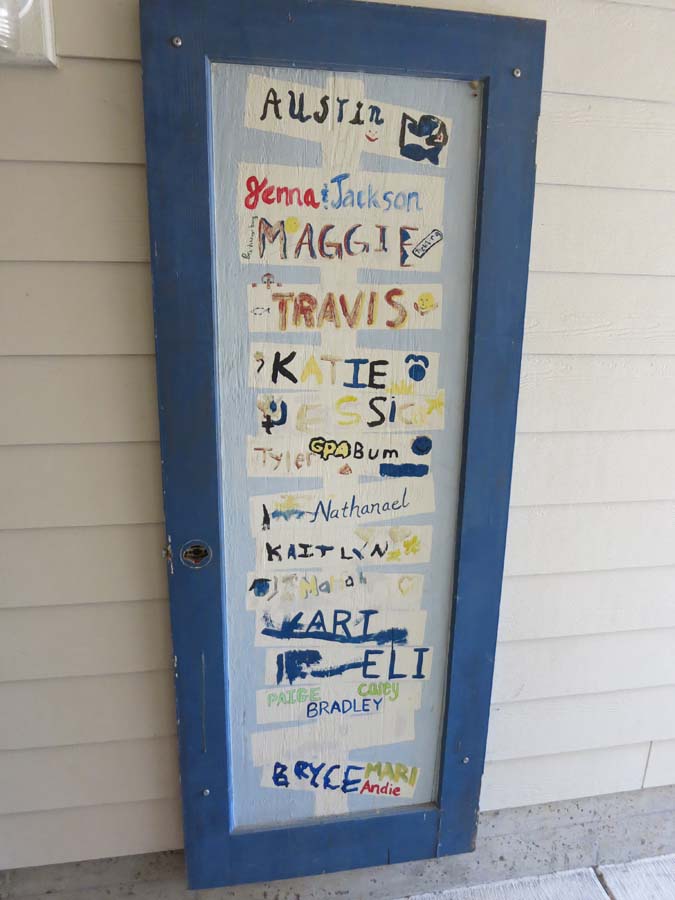 Everybody gathered in the room.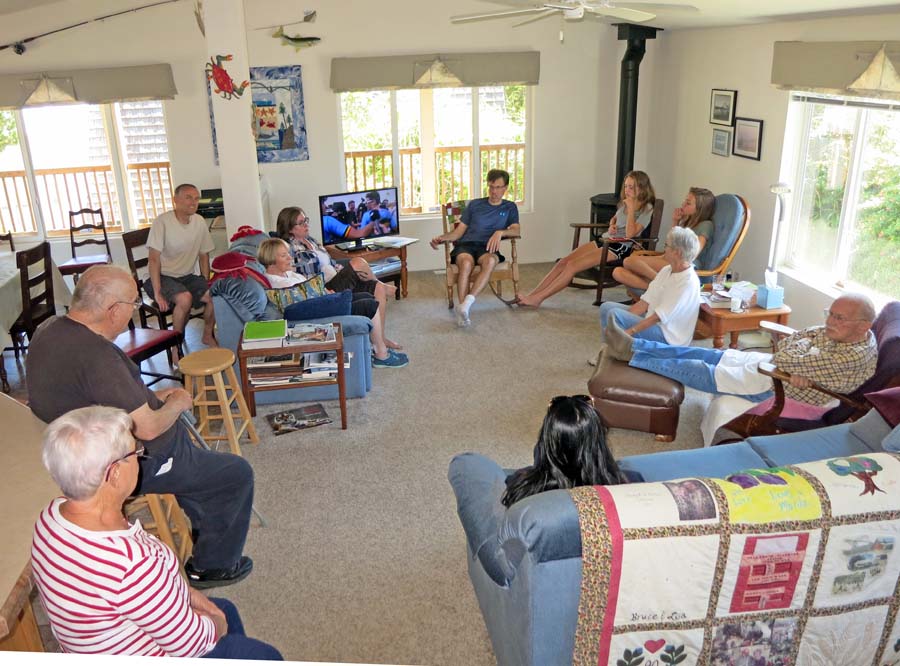 Another picture of everybody.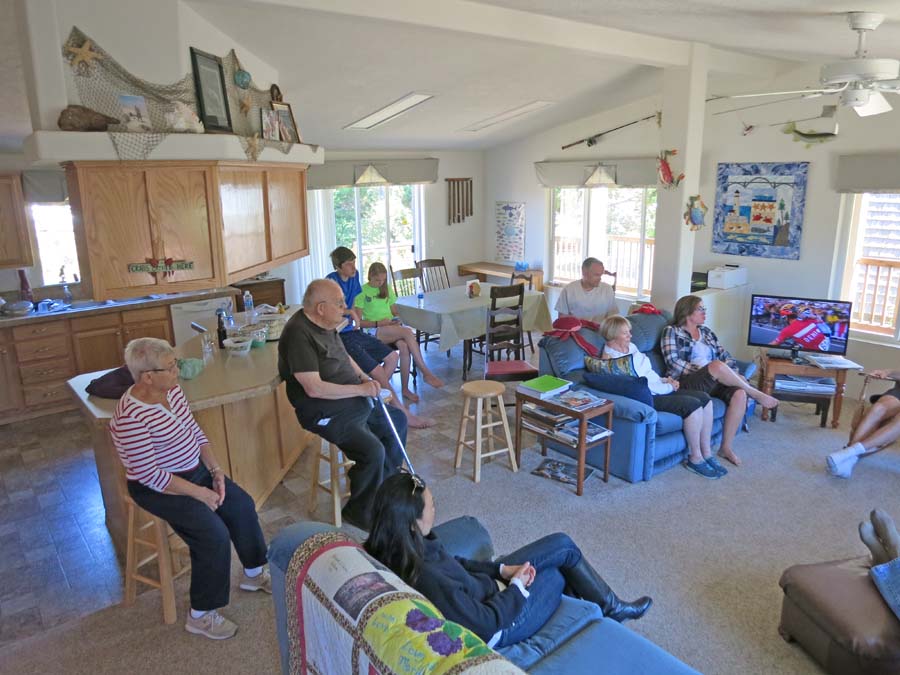 From left to right: Greg Wilson (my cousin), Connie Wilson (my Aunt and Greg's mother), Doug Wilson, Brian Wilson (me in white shorts), Howard Wilson (my father), Katherine Chung, and Mariliz (Doug's wife).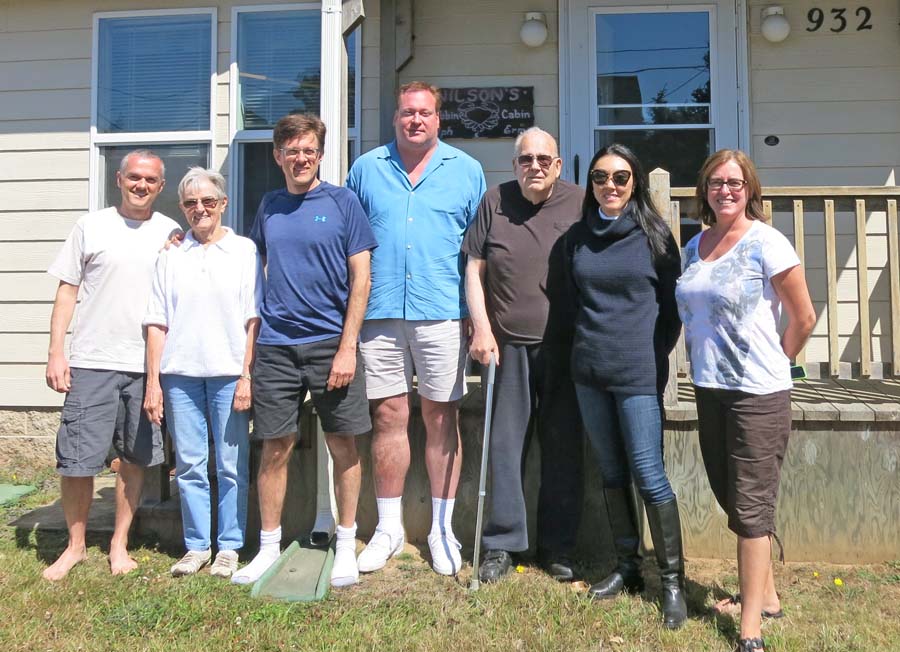 Oregon was the very first USA state to make marijuana legal for medical use. It was made entirely legal in 2014. Below is a picture of a billboard you would have NEVER seen when I was growing up here. :-) The billboard says: "TJ's Organic Provisions - Award-Winning Cannabis - 2 1/2 miles ahead right on Dove Lane." We saw this outside of the Eugene airport as Katherine and I were heading home.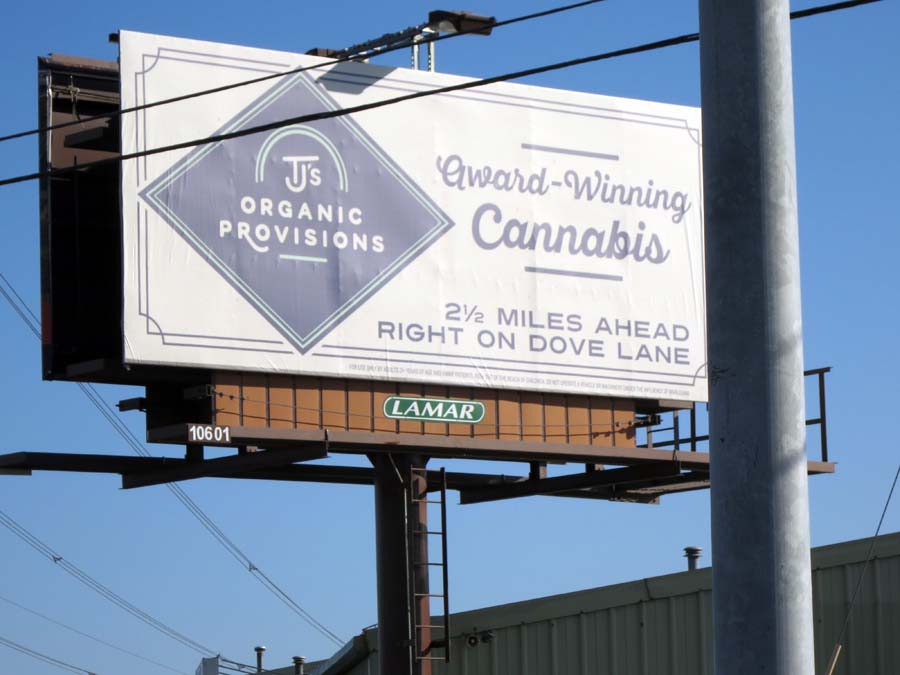 The sun set as we flew south back to California.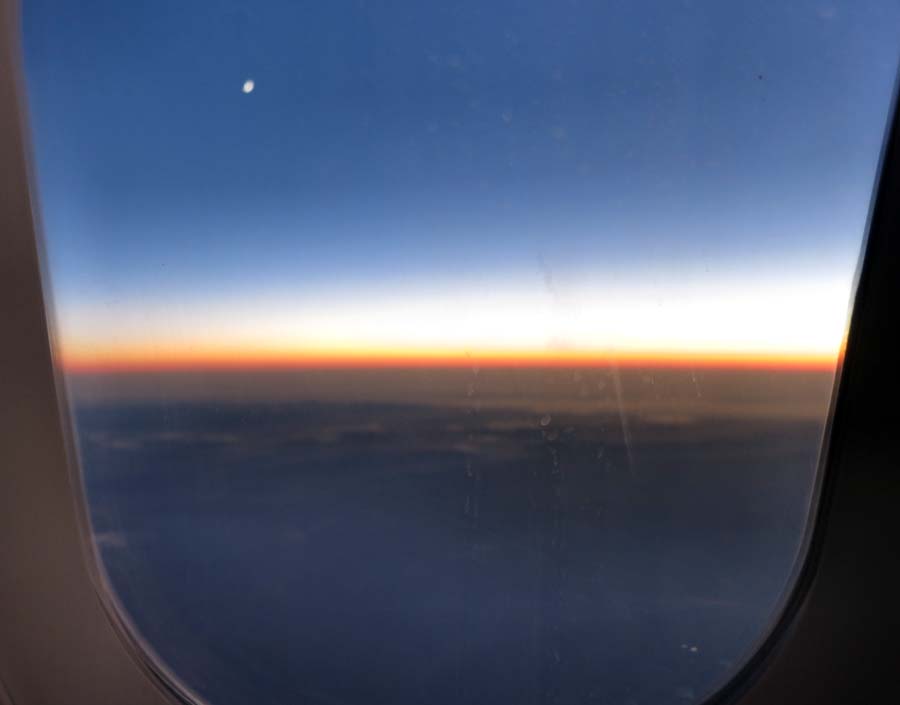 That's it!