2017 Catie Hoffmann Graduates College

(6/10/2017)



On 6/10/2017 Catherine Grace Hoffmann (Catie) graduated from Central Washington State University. Click on any picture of the largest "original" that I have.
The moment Catie walked across the stage and received her diploma. Click here for the very highest quality original I have.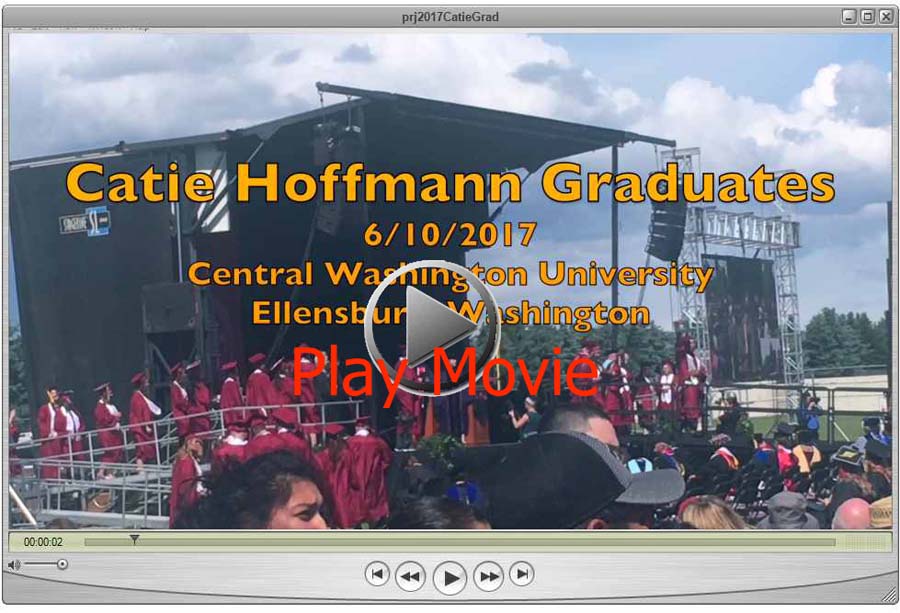 Ok, now in time order of my day, I woke up at 2am and proceeded to stay awake for the next 24 hours. I flew from SFO to Seattle, here is sunrise as I take off from SFO at 5:30am: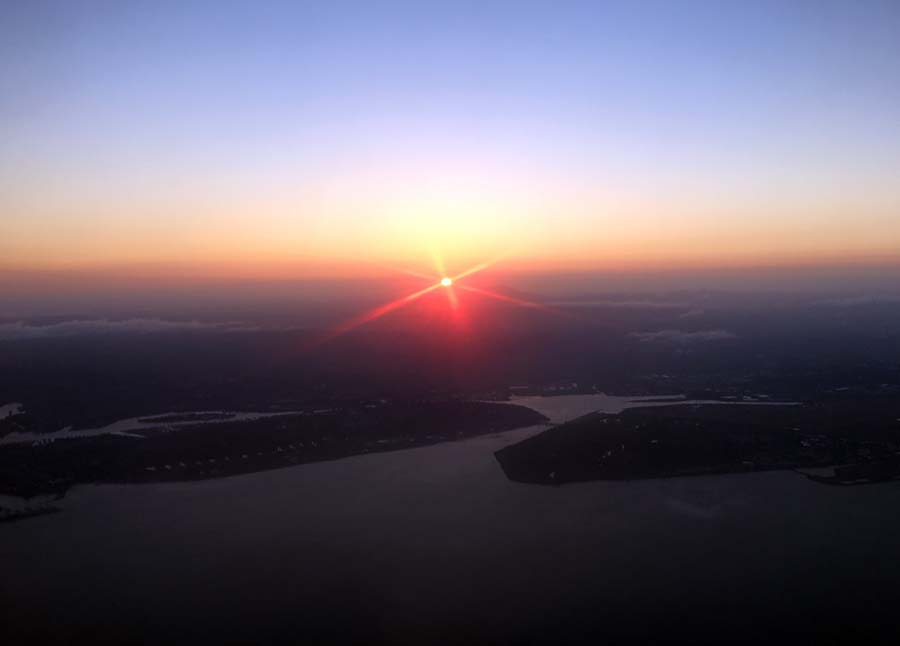 Landing in Seattle at 7am:
I drive over to Ellensburg, Washington from Seattle (about 2 hours). I passed a long convoy of military vehicles like this one where a guy is facing backwards and poked up out of the vehicle.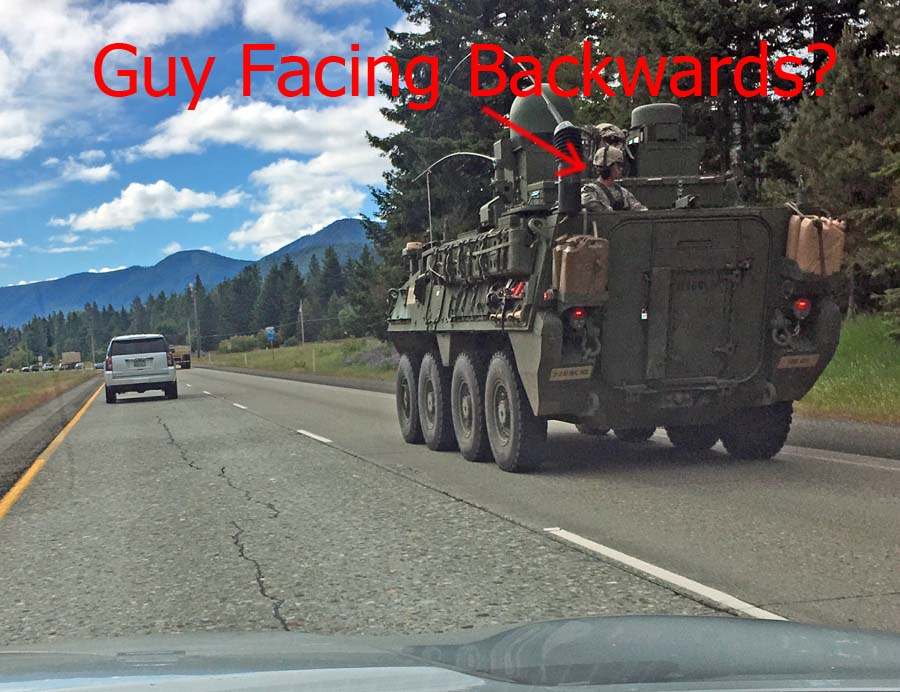 I stop at Cle Elum, Washington for breakfast with my family. Howard Wilson (white shirt facing camera) is my father, Cheryl (on Howard's left in blue and glasses) is my sister, and Randy (Howard's right in white shirt) is my brother. Catie is Cheryl's daughter.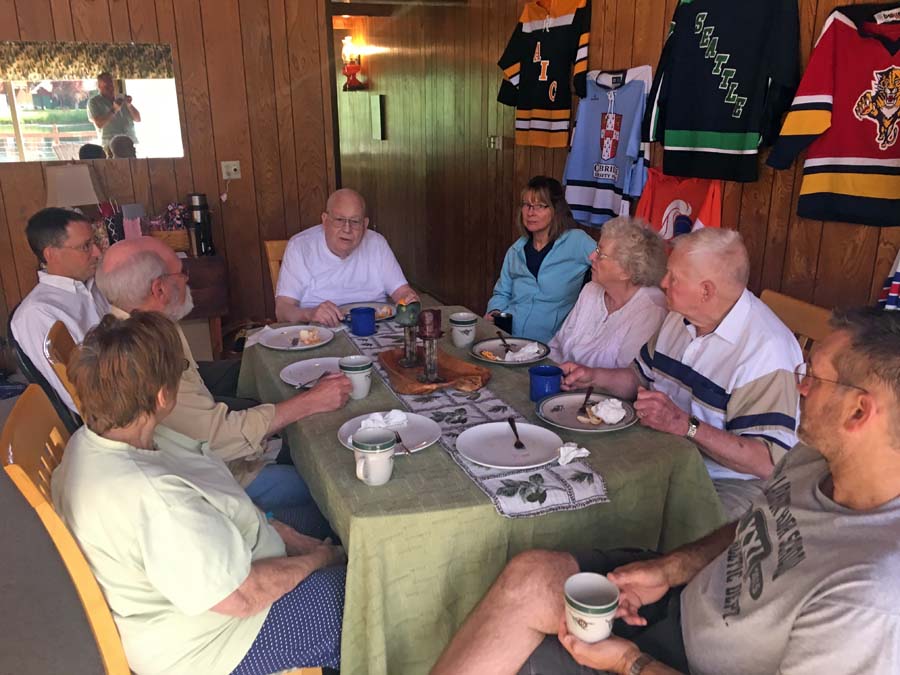 This is the AirBnB back deck facing the lake. Use your horizontal scrollbar to see the panorama. That's Randy (talking with Ramey) on his phone.

An hour later, at noon, we go to the Business School gathering. Catie is second from the far far lower left corner. Wearing a lei.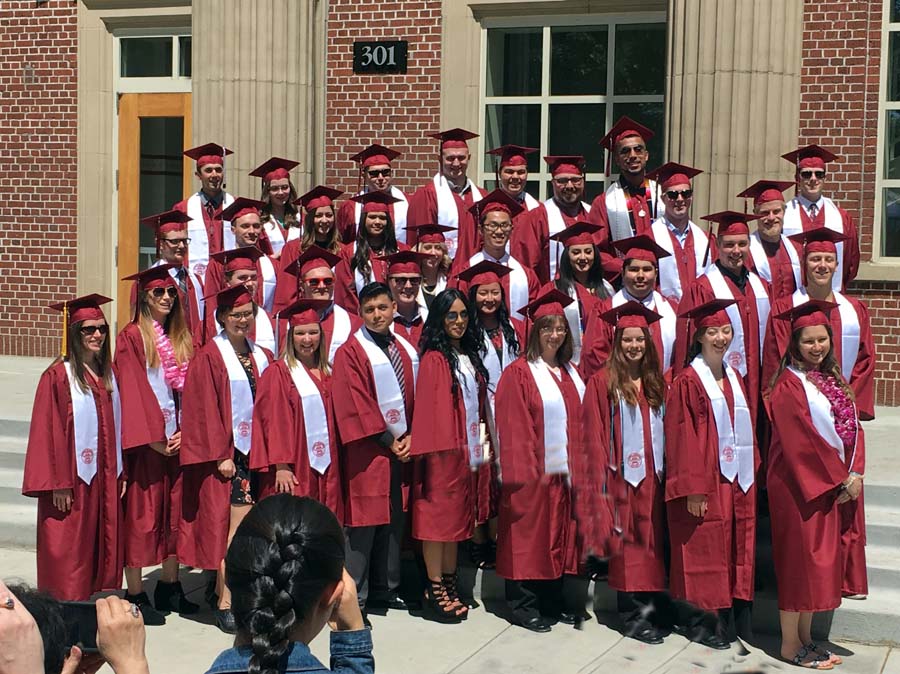 Catie on the left, her professor on the right.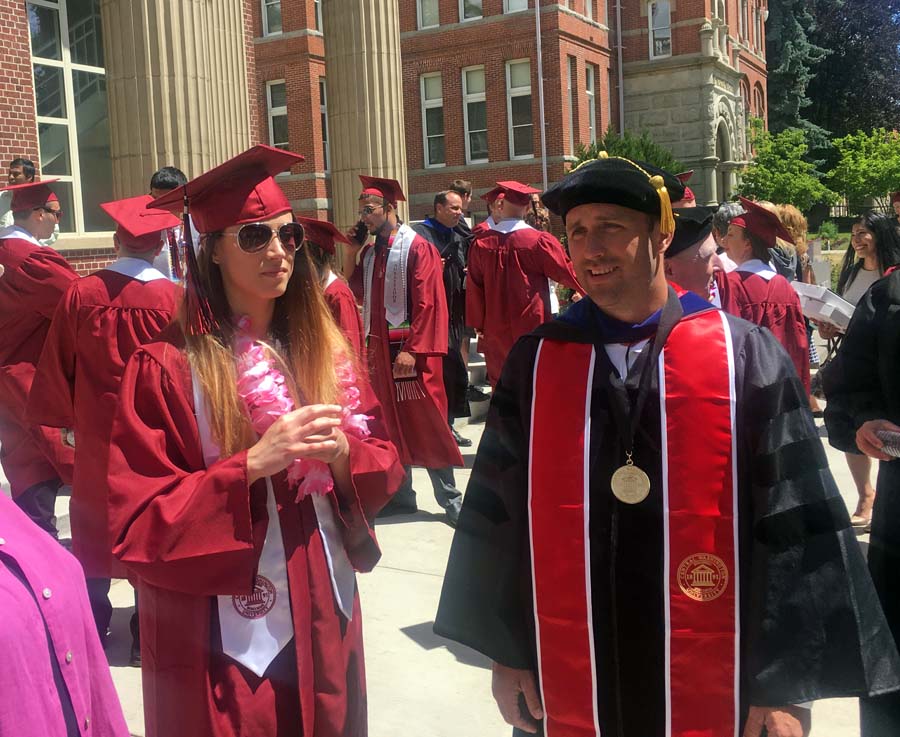 From left to right: Nathanael (Nate - Catie's brother), Cheryl (Catie's mother), Catherine Grace Hoffmann (Catie), and Mark (Catie's father).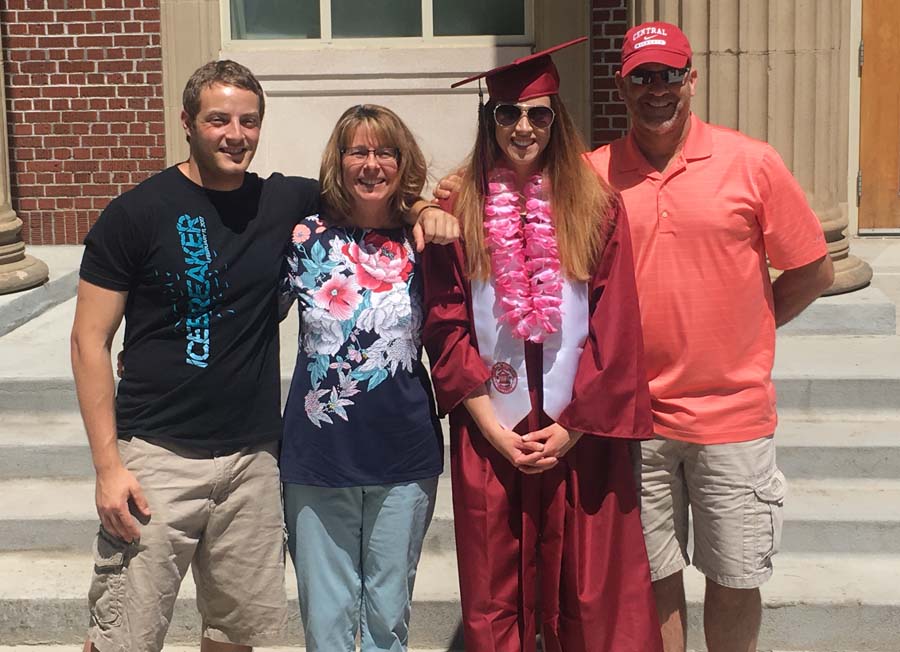 Catie.
Catie, Randy (in hat), and Howard (in chair facing away from camera in blue shirt).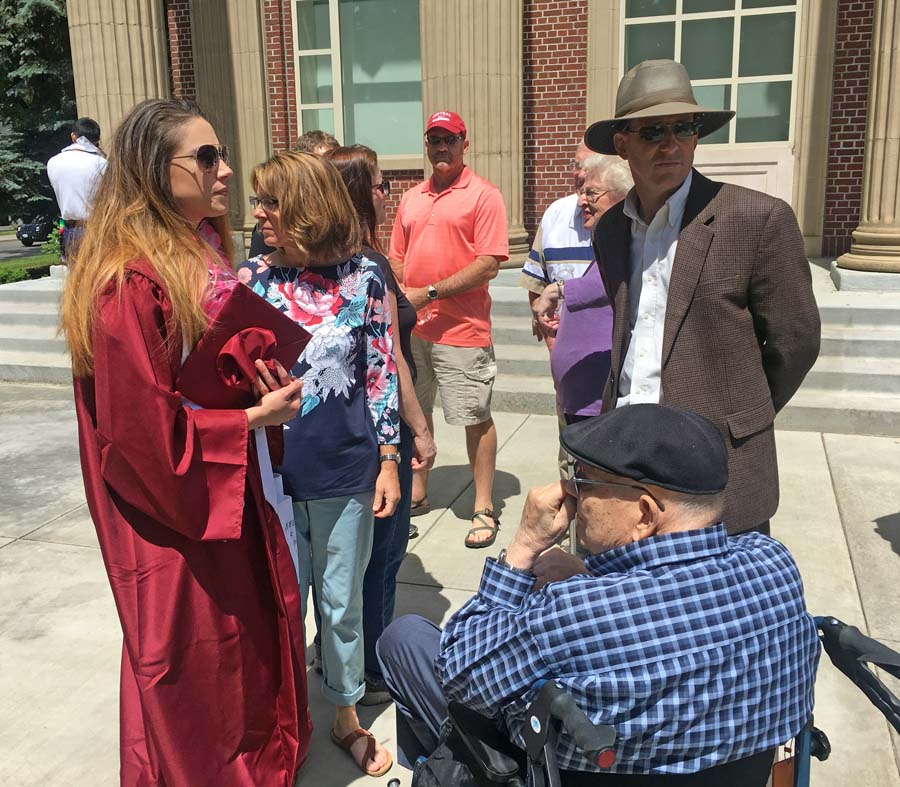 The ceremony starts with bagpipes in procession.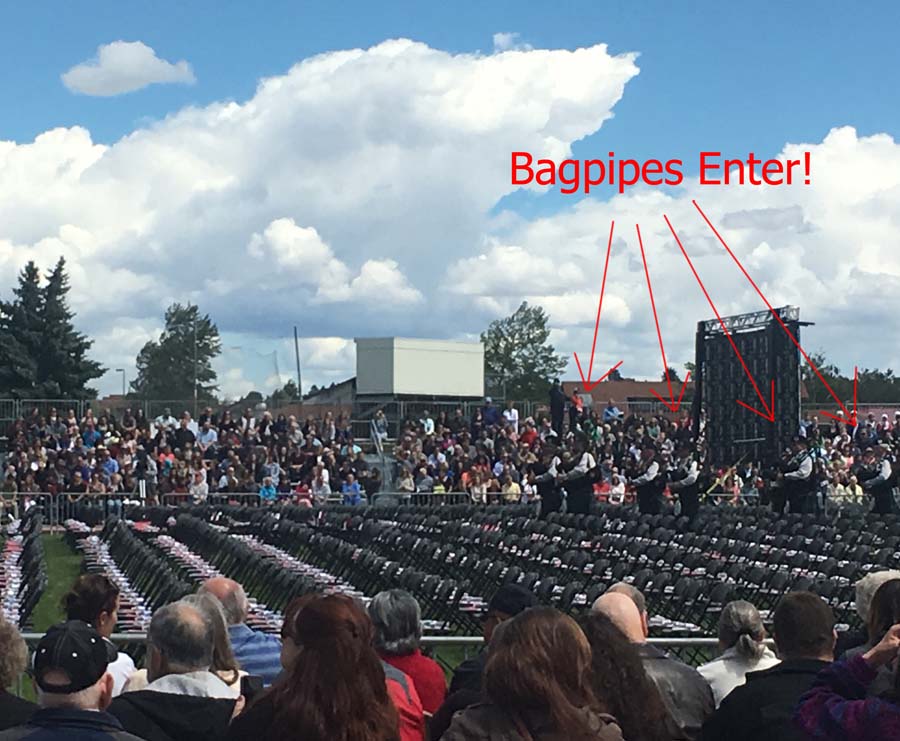 There are all sorts of dress here, below is a Muslim woman, next to a man in plaid shirt.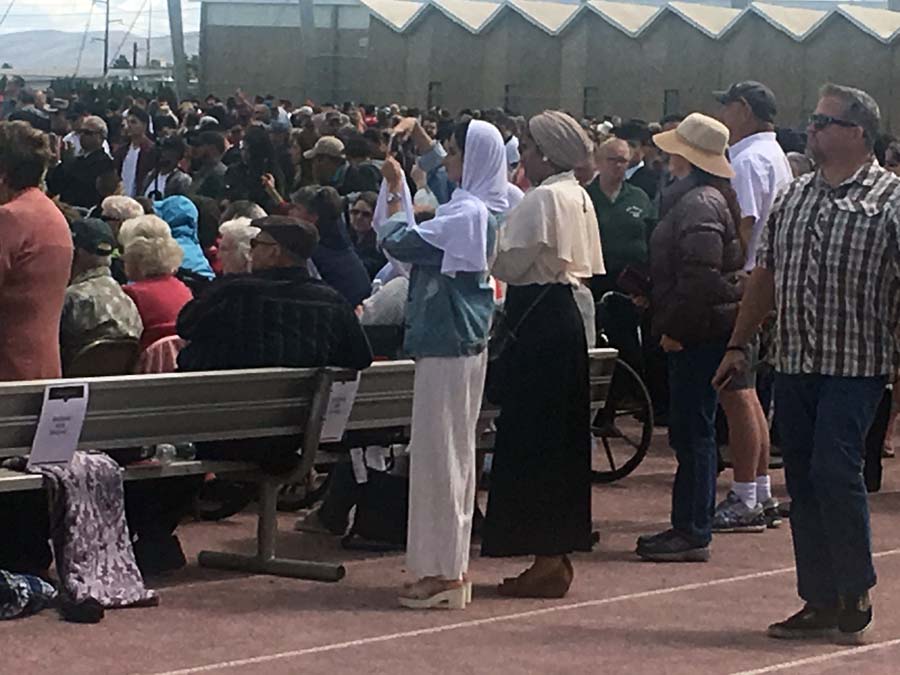 Some people in Central Washington cannot afford clothing without holes!!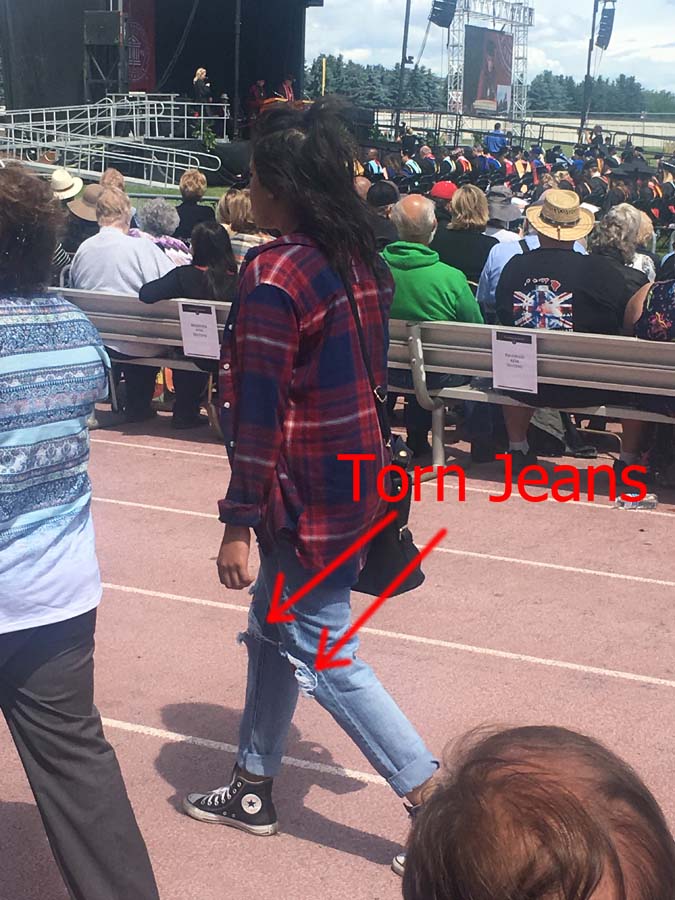 Mostly the women don't seem to have enough money for nice clothing, these young ladies had holes in their pants also.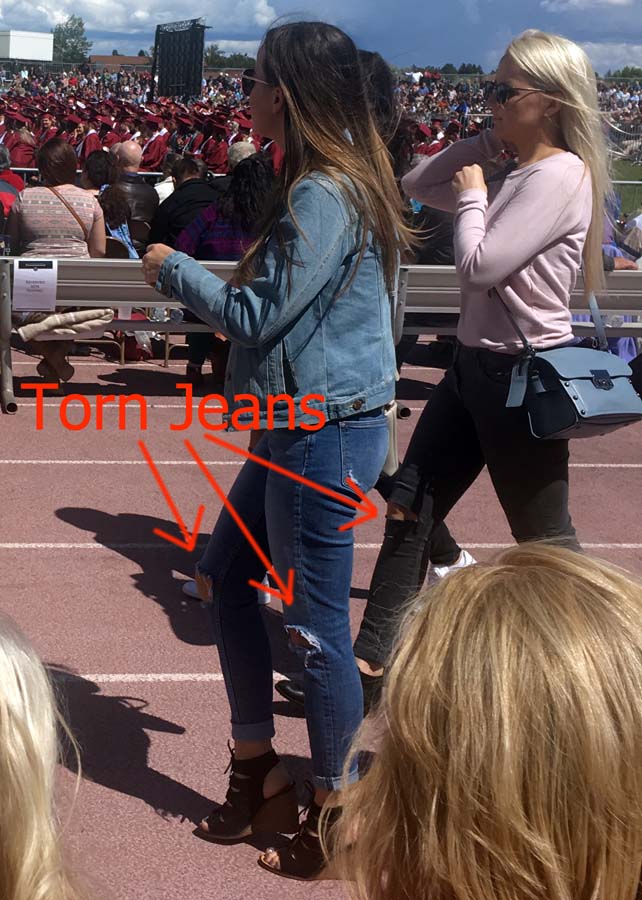 The main student speaker was Ms. Jordyn Tucker graduating with a Bachelor of Science in Safety and Health Management (thus the white helmet).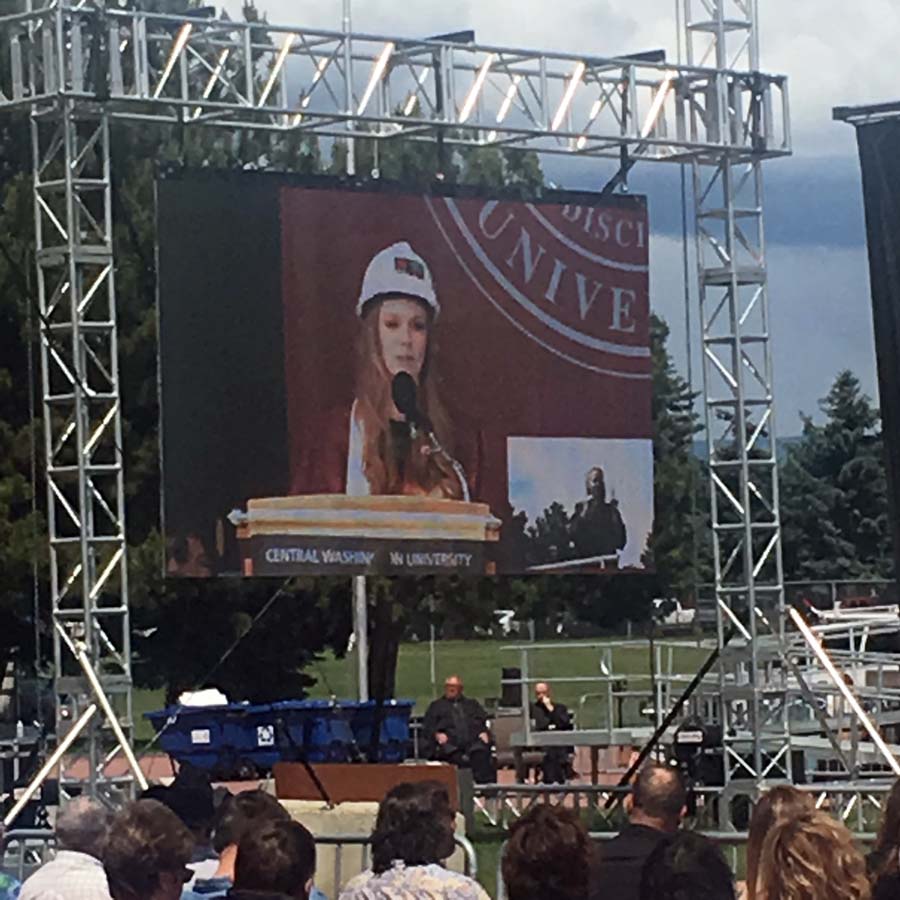 After the ceremony, Catie getting to eat.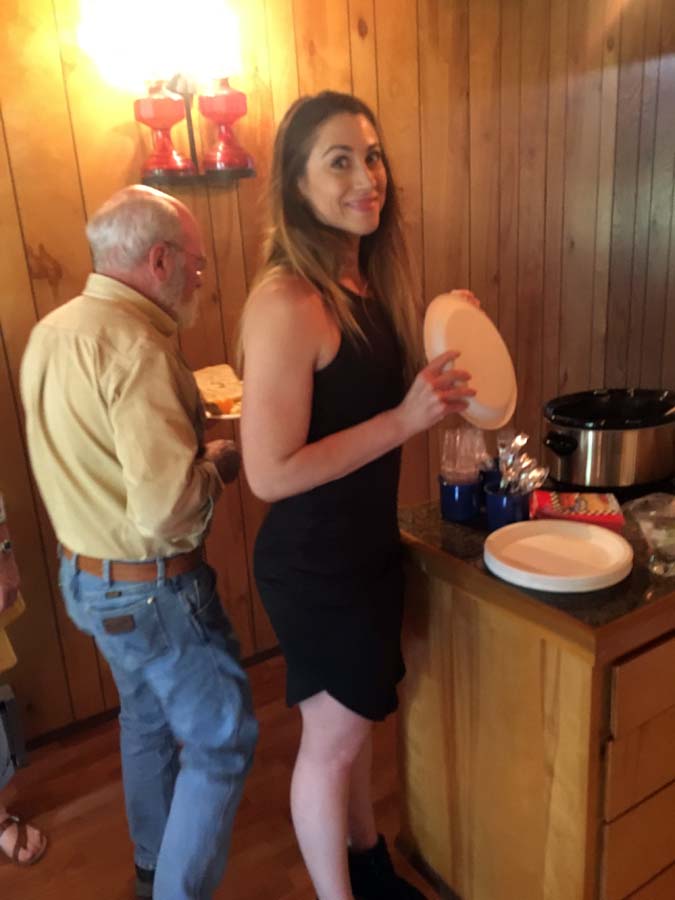 That's it!