2018 Meet Ava the Papillon Puppy

(11/16/2018)
On 11/16/2018 Katherine and Brian got a new girl puppy named Ava. :-) Ava is of breed Papillon. Ava was born on August 18, 2018. Her parents were Sire: Multi Ch Papirunners Cheesecake - TS35069301 (4-18) Ger Eye79 AKC (owned by Melissa Neid, SnugglePuppies Website), and Dam Blue Lakes Mazy Mae - TS24101001 (05-15) DNA #V827844 (owned by Julie Swanson).
First, a quick movie of Ava getting used to her new surroundings. Click here for the very highest quality "original" of this movie we have: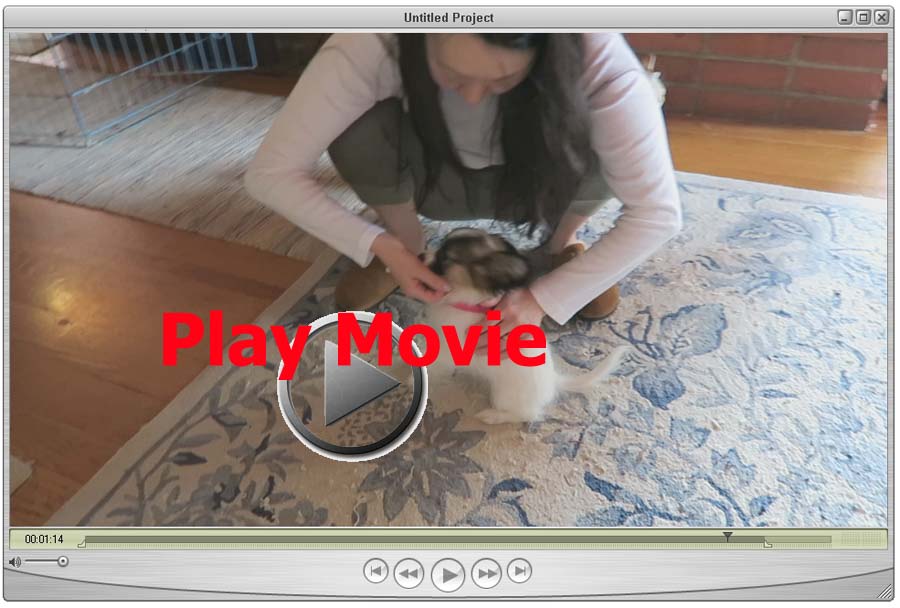 The picture below was from the breeder, it is the earliest picture of Ava we have.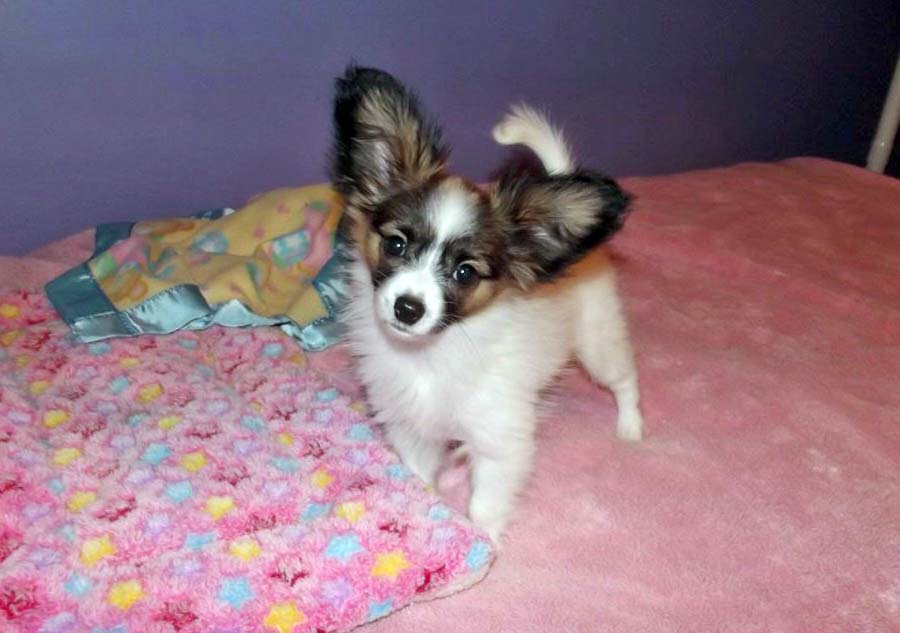 Another picture from the breeder below.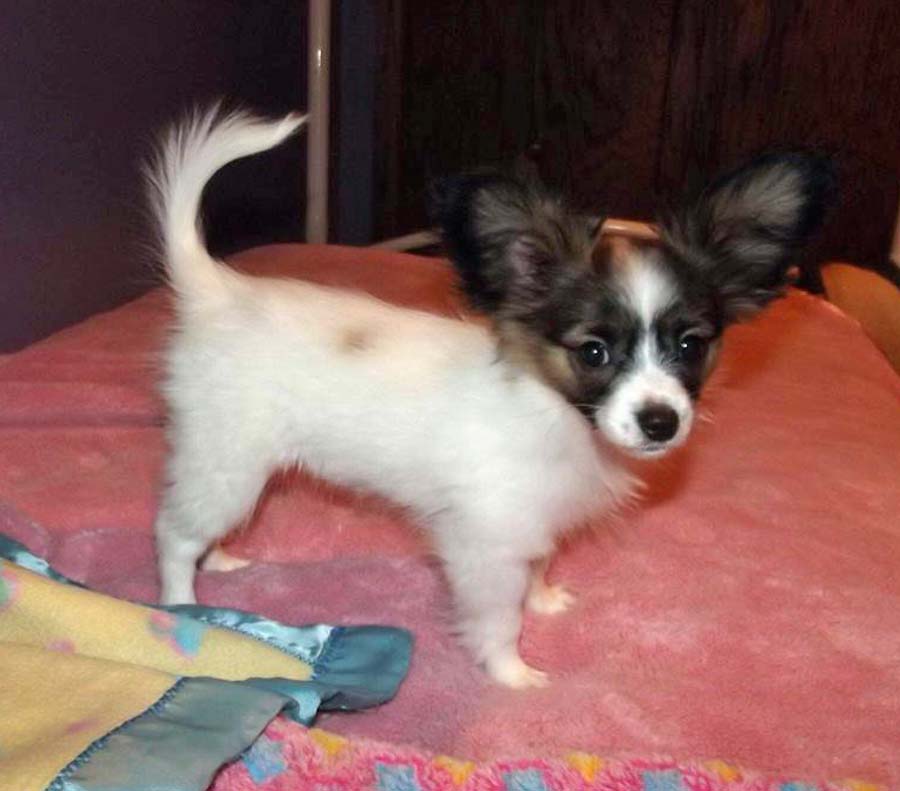 The breeder brought us Ava to San Francisco Airport, and we took possession there as Ava came off the airplane. Below is Ava meeting Katherine for the first time.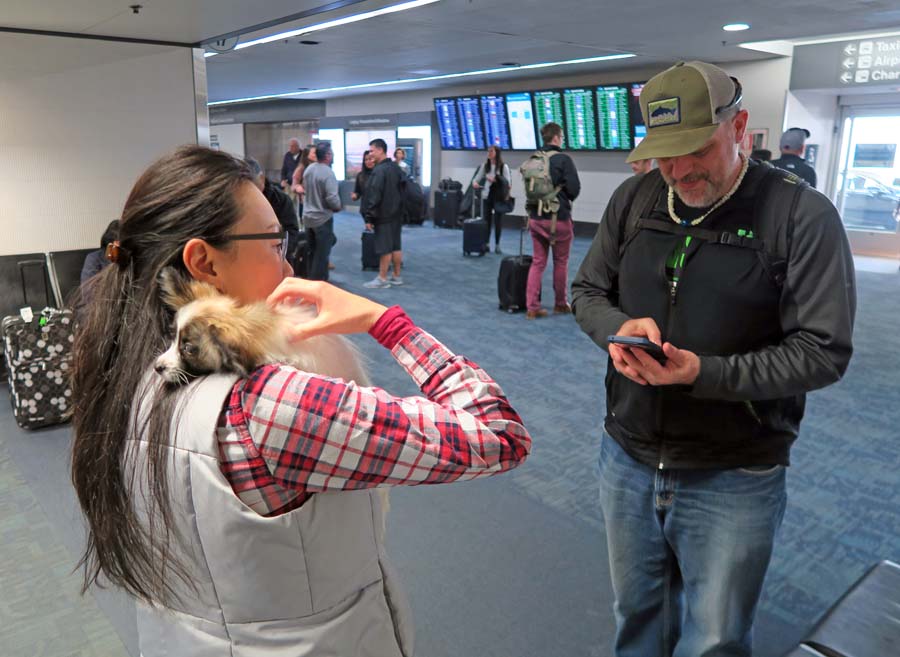 Ava meeting Katherine after a long flight.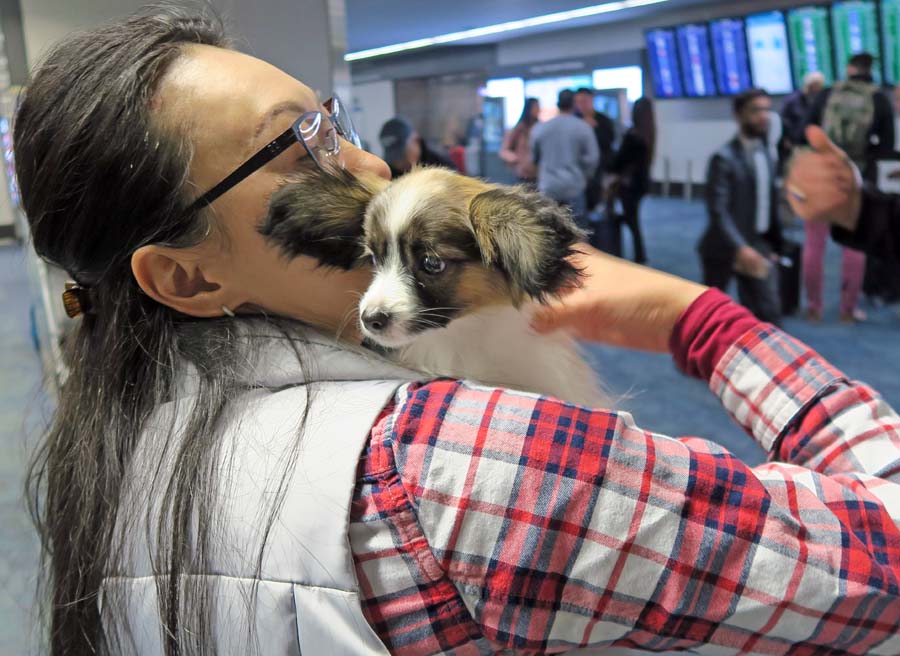 Ari Echt-Wilson (our niece) holding Ava.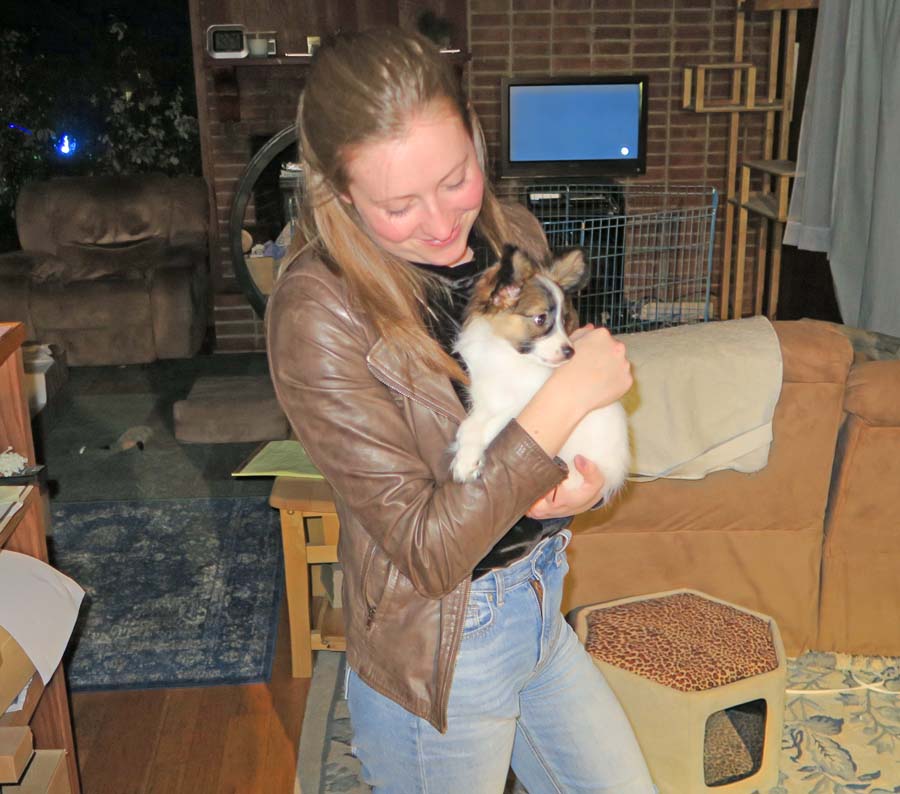 The next morning, Ari holding Ava one last time before Ari leaves for a few days in Santa Barbara.
Ava in her blue pen. We setup the blue pen so that Ava could have her own safe space in the living room in order to meet the other animals in the house (3 cats and a 10 year old Papillon dog like Ava).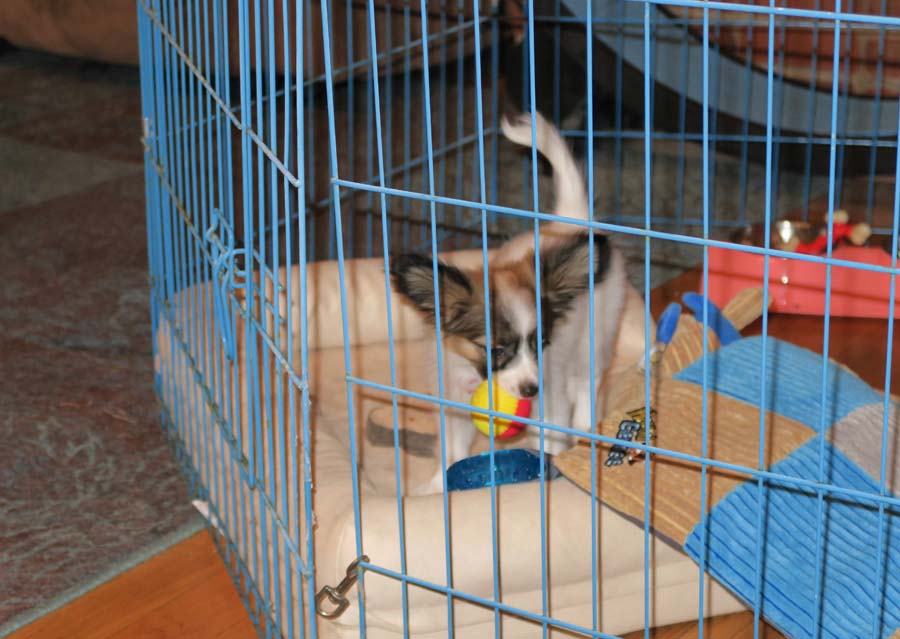 By her second day, Ava enjoyed watching Netflix with Katherine.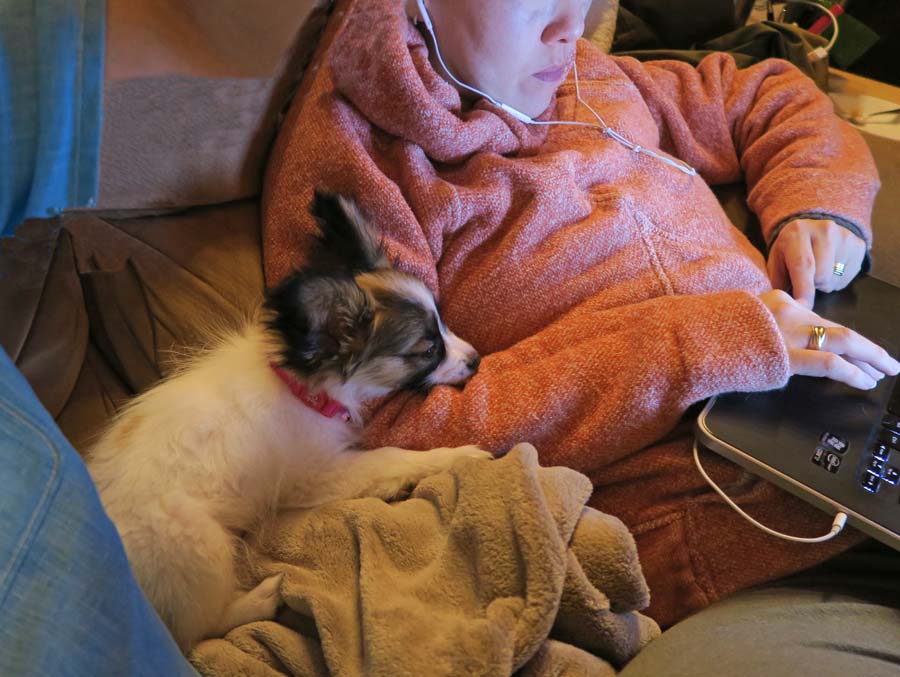 The second morning, I got up to find Ava swaddled in a harness around Katherine.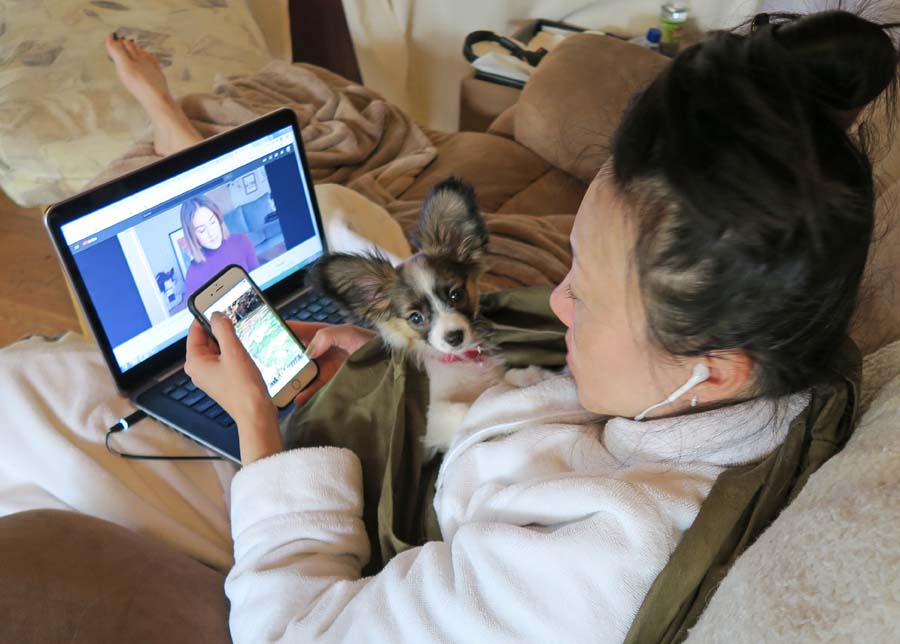 The older Papillon at the top of the picture below is "Chou Chou". He isn't a huge fan of puppies (we knew this), but he is willing to sit on the couch near where Ava is lounging away. We hope they will become great friends with time.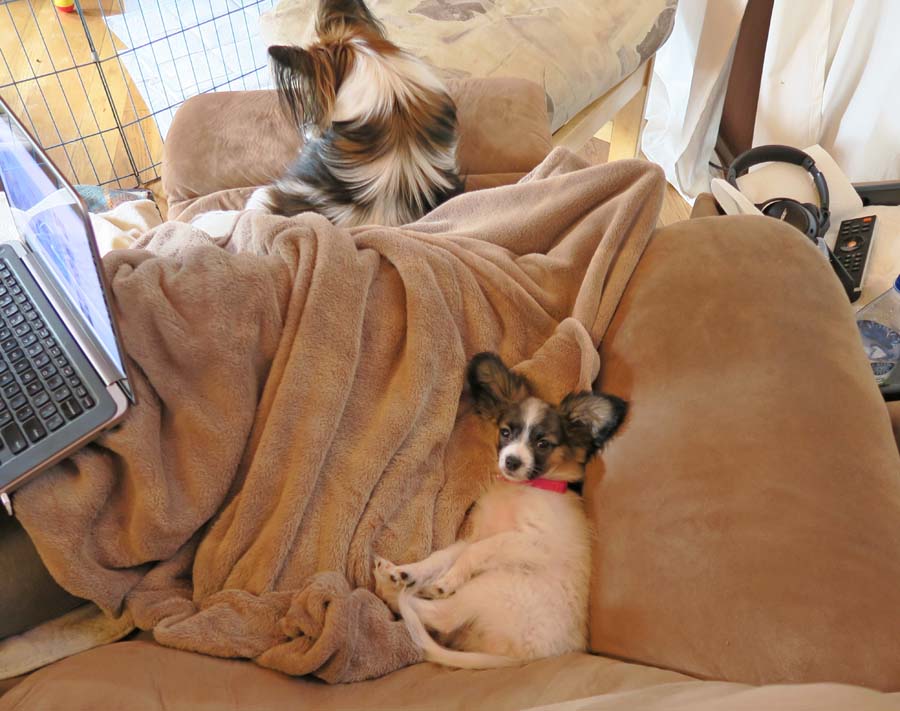 That's it!