2021 Naples Florida Trip Including Miami

(12/5/2021 - 12/10/2021)



Katherine and I (Brian) went to visit Heather and her mother Catherine in Naples, Florida. Here are some pictures and videos.
First, as we leave Austin, Texas we find out Katherine gets a pat down because she looks suspicious. We have TSA Pre-Check (full fingerprints, background checks, that should show Katherine has about a million miles of business travel with consulting companies and other companies with no terrorist attacks so far). This was just an extra bonus pat down probably because Katherine has a "tan". Katherine is a good sport about this, she's literally had HUNDREDS of pat downs so far, and hundreds more to come. Click here for the highest quality version.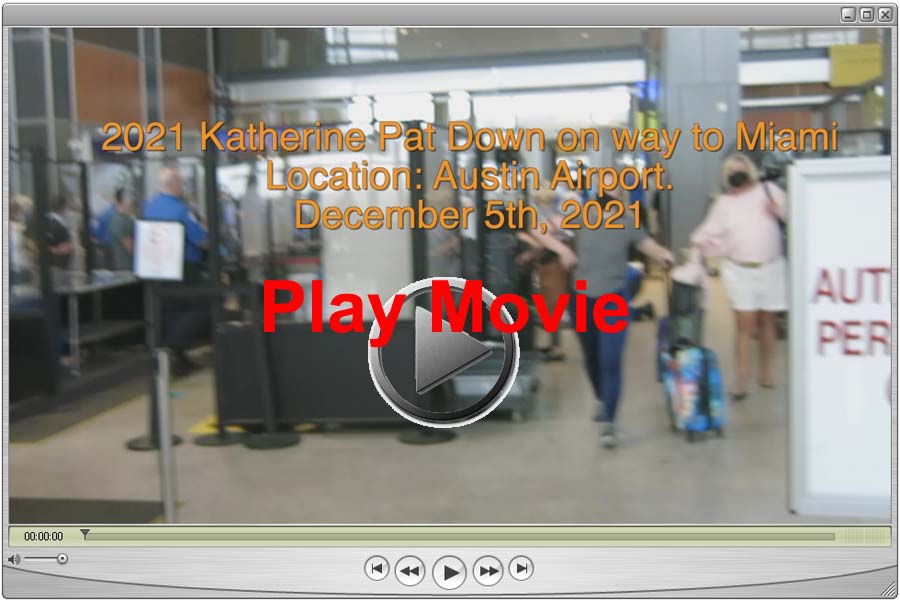 Below is a picture out our window in our Miami Hotel after we checked in. We are staying in the Four Seasons Miami: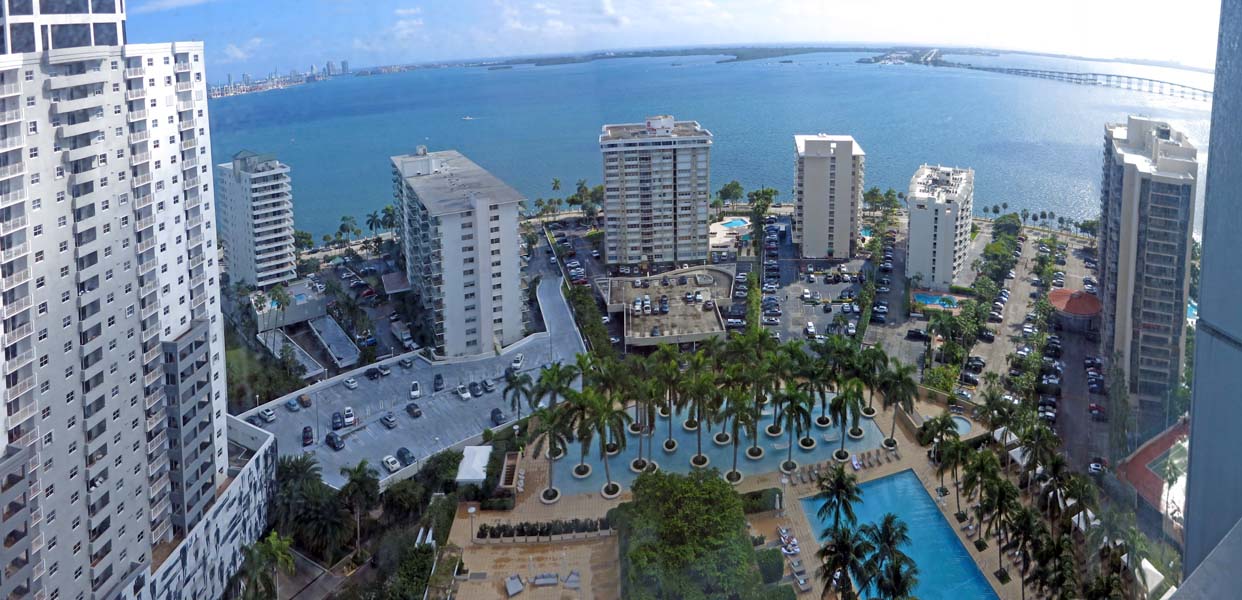 That night we went down to the hotel bar to get a drink and some snacks, and the bartender was from South Africa. He wrote down these two foods on a napkin he misses from South Africa: Biltong, and Dry Worse (which is a translation of DroŽwors). We are travelling to South Africa in a few months and will check these out.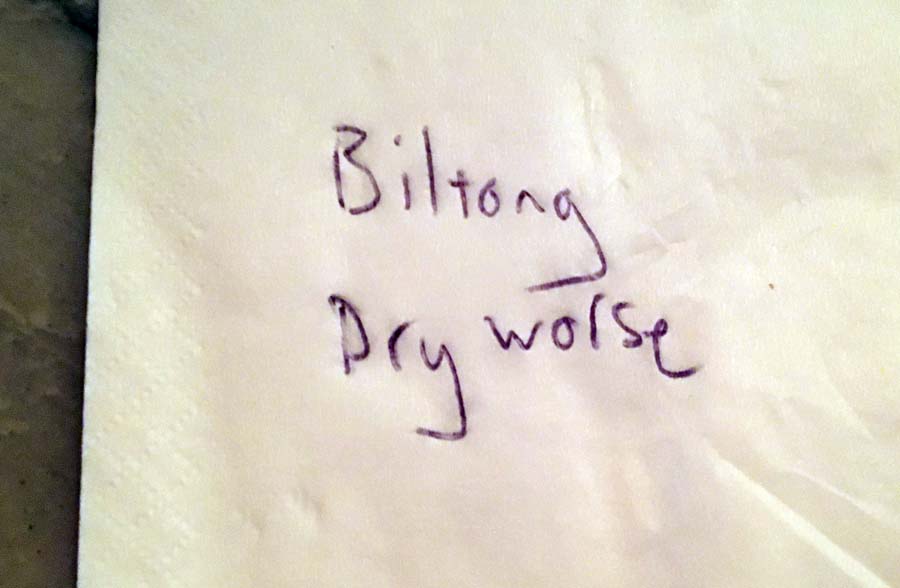 The next morning we woke up, this is still the view from our hotel room at the Four Seasons in Miami: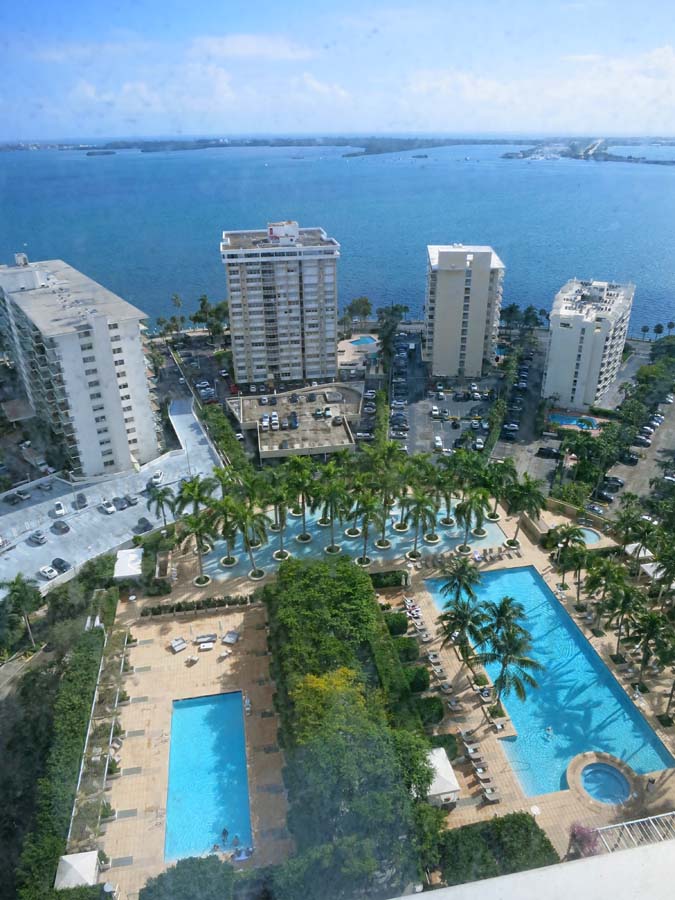 This day Katherine and I went on a sailboat ride in Biscayne Bay (one of the big bays near Miami). It was a very good day, we were glad to get out onto the water which we both miss very much in Texas. We met the "Water Taxi" at the location below in Dinner Key Marina: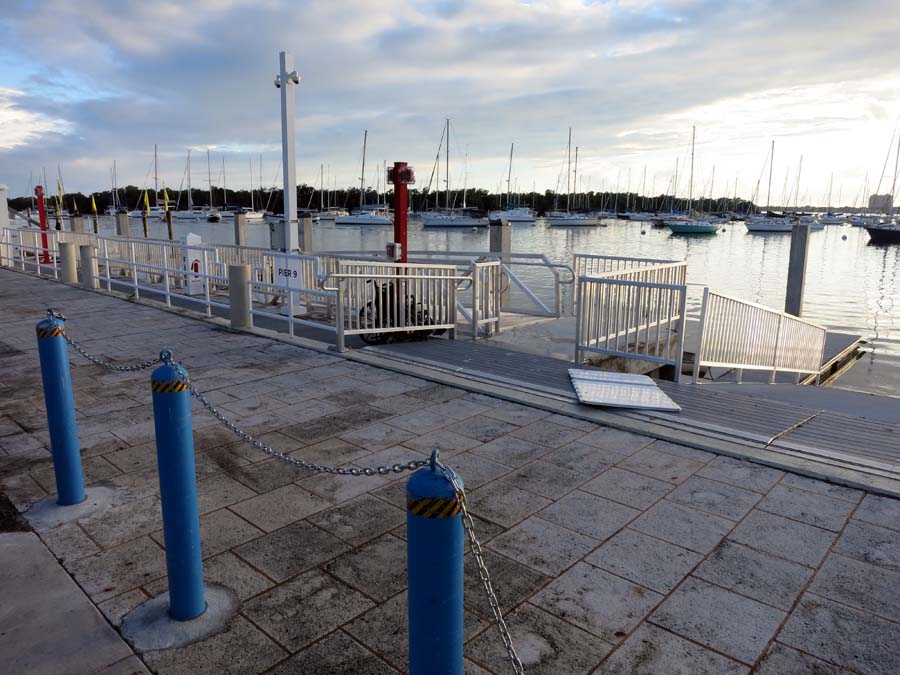 We took the water taxi (which Captain Pedro commanded) to the sailboat, then went sailing for a few hours. We saw Manatees. Nixon's Florida White House and Stiltsville Florida (houses on stilts). Click the video below to watch a 2 minute highlight video of the day. Click here for the highest quality original.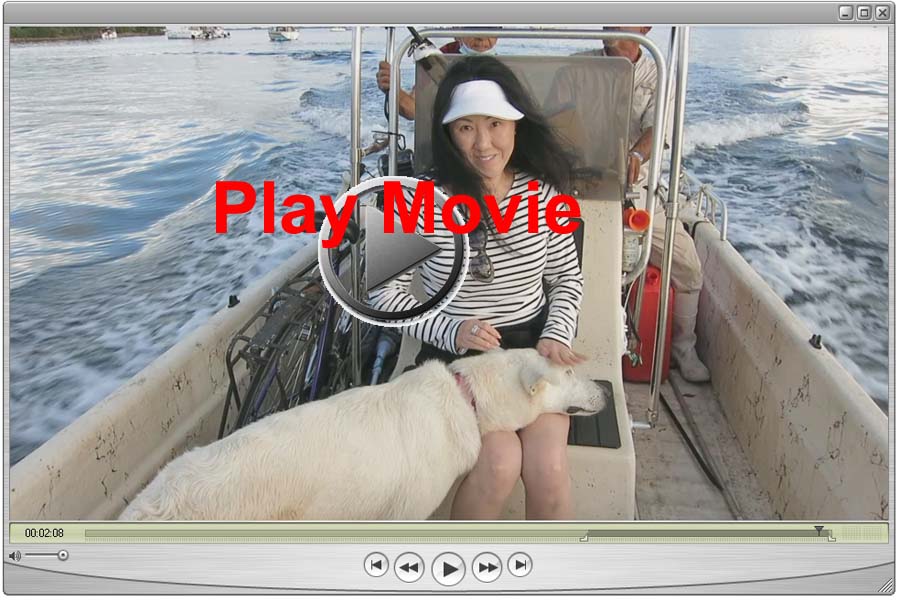 A picture of the bow of the water taxi taking us to our Sailboat for the day.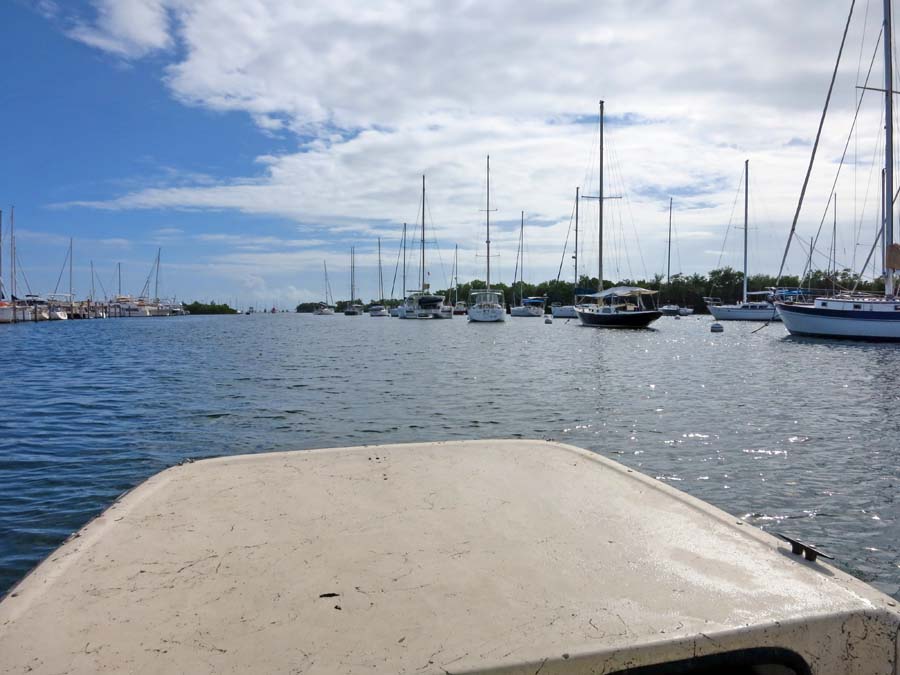 We hired a captain and boat through "Sailing on Biscayne Bay" with Captain Luis Nino and his wife Mabel. Below Katherine is sitting on the bow of the sailboat talking with Mabel. The sailboat is a "Beneteau Oceanis 40 CC", I'm not sure what year.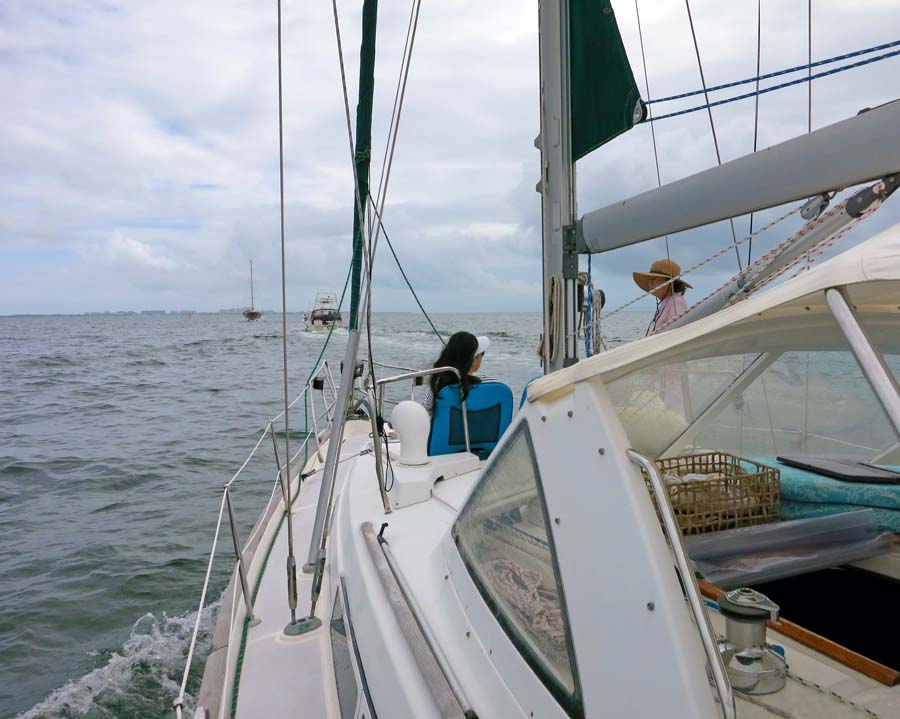 A picture of Miami from the sailboat.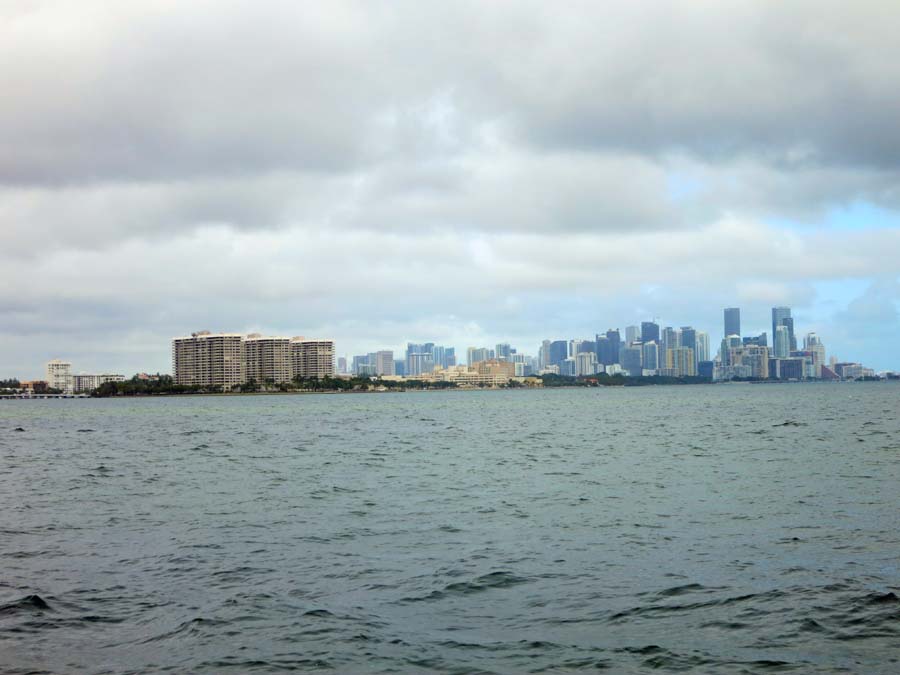 I find it endlessly amusing when a bunch of sea birds perch happily miles off shore on a channel marker.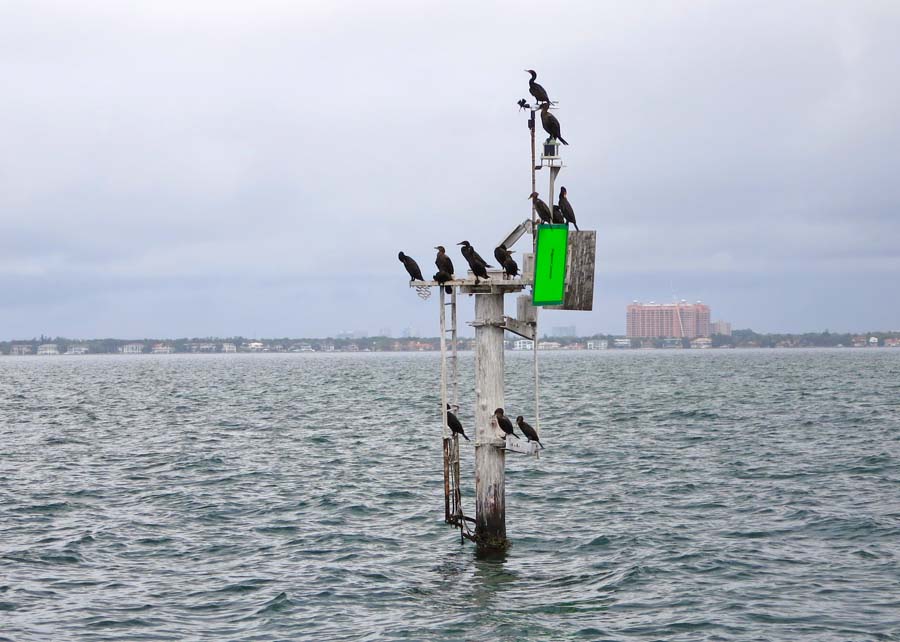 Captain Luis pilots the boat for us, and his wife Mabel gives us a some information about the surrounding areas of Miami. This is our very first trip to Florida, and landing in Miami we literally have zero idea what is where. It was nice to get our bearings.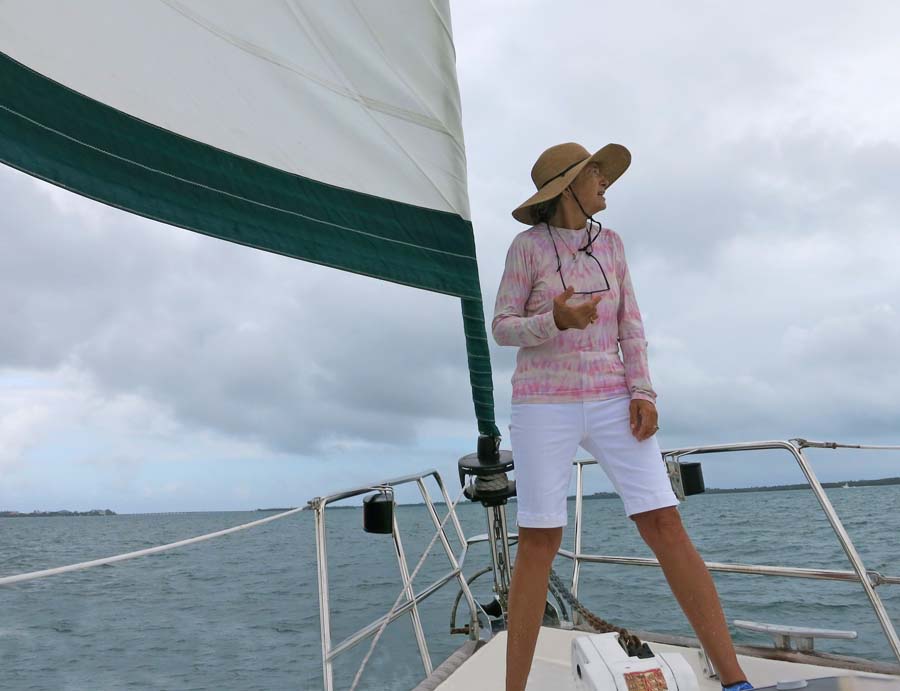 Below is a picture of Katherine sporting some Backblaze swag (my company that recently went public), in this case a rain jacket I brought along and came in handy because it sprinkled a little rain on us during our sailboat trip. Notice they provided some snacks for us on our sailboat ride, which was very nice.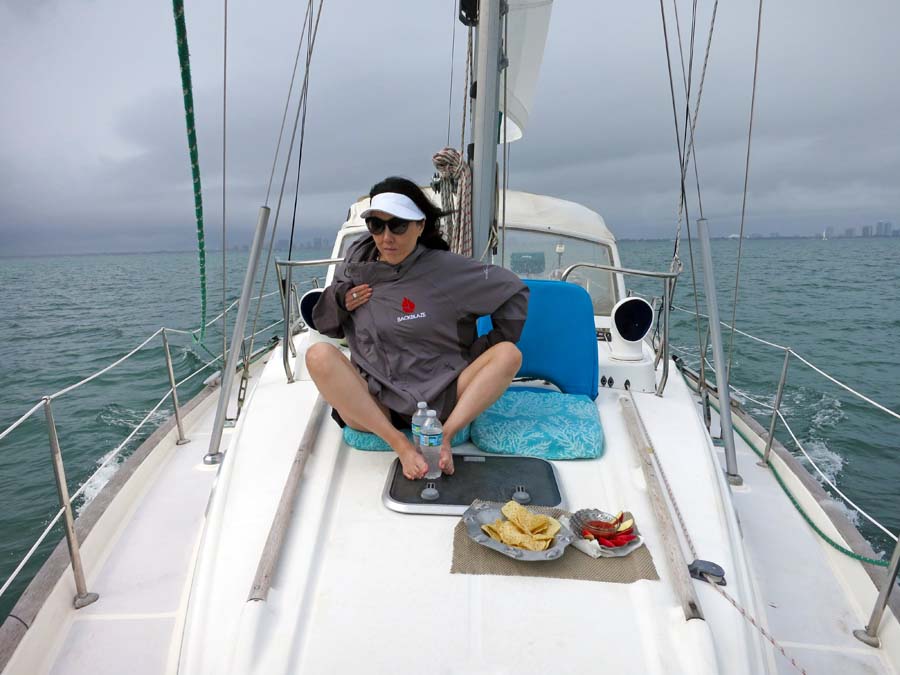 I can't remember what this house was. I thought it was the Nixon Florida White House but it doesn't match, this was some other famous residence.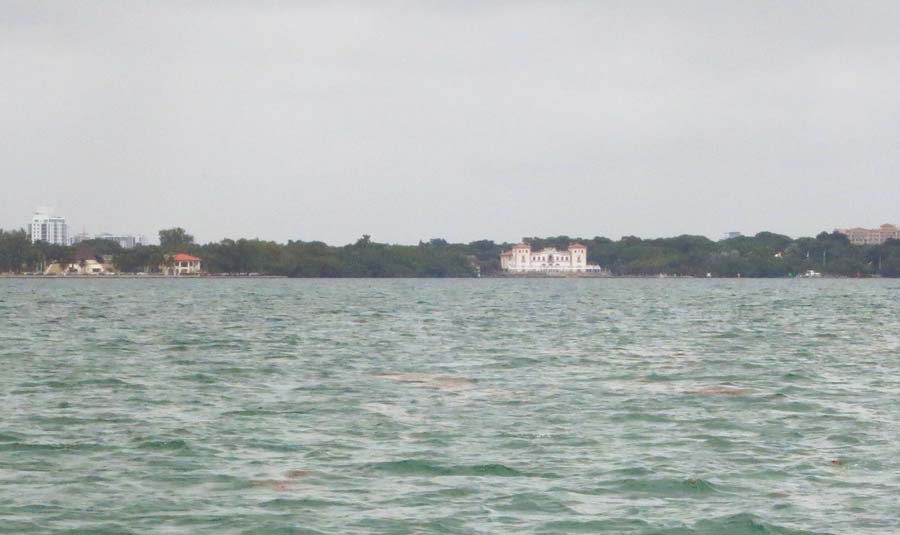 Below is the home that has REPLACED the original Nixon Florida White House.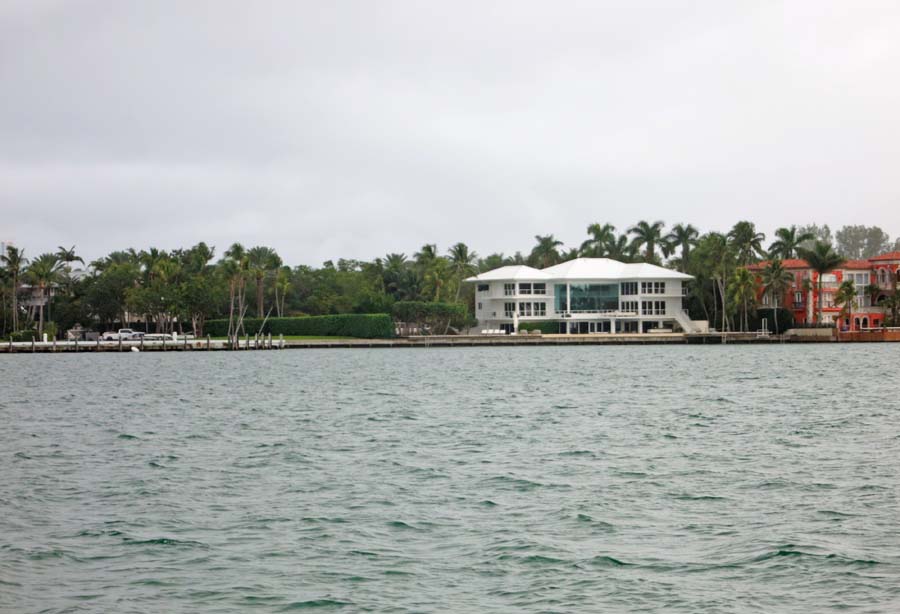 Below are pictures of some very nice homes on "Key Biscayne" near Miami Florida.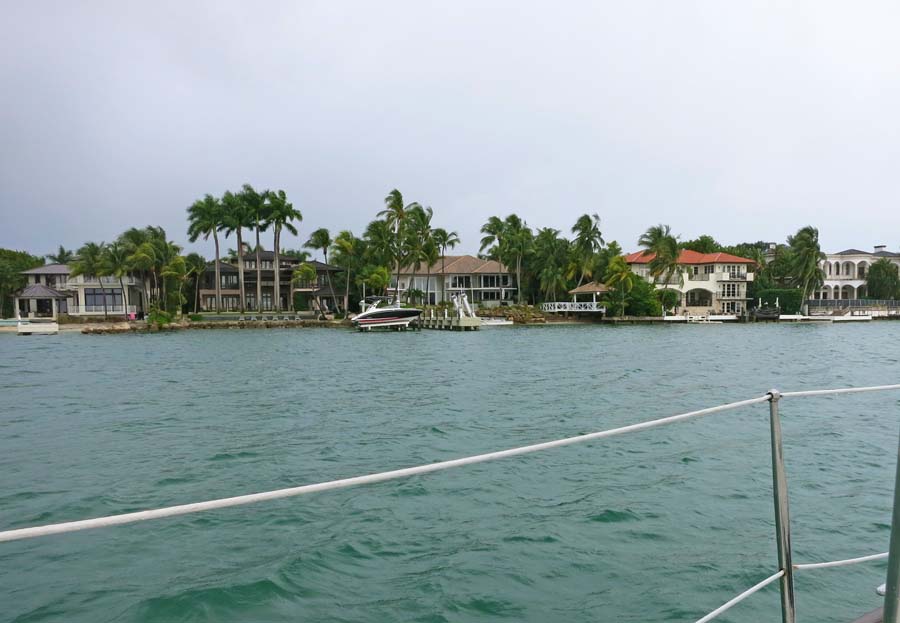 This is probably my favorite home (at least from the outside) in Key Biscayne, Florida. It is at the end of ""Harbor Point Road". I prefer modern homes, and modern designs. This one is very well done.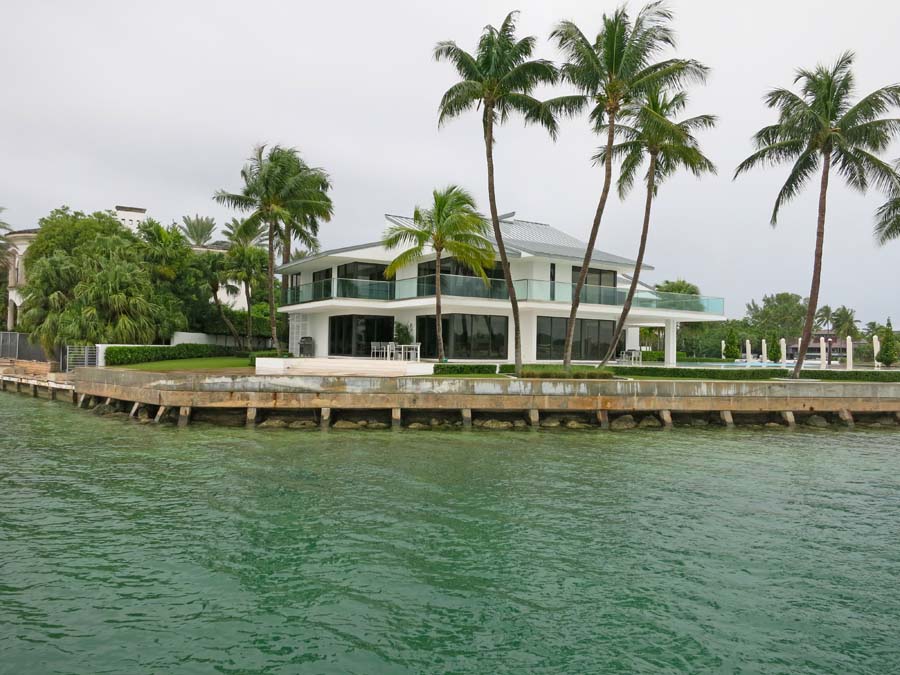 Below is a picture of a row boat for a house in Key Biscayne, Florida. I'm kidding of course, it is a nice yacht.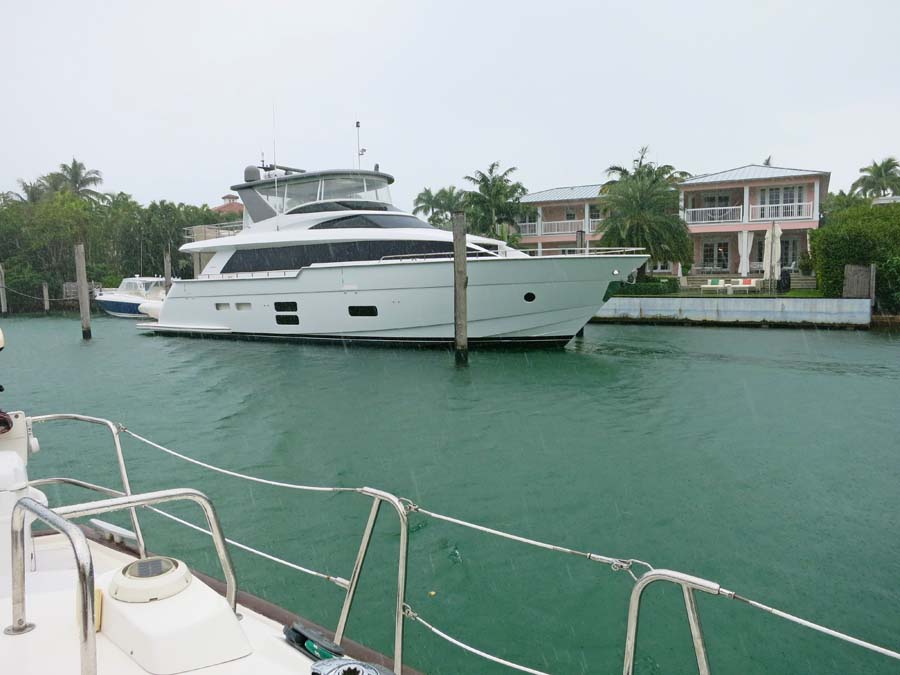 Below a wake board boat is up on a dry dock. I think this is a Nautique G23, but I'm not sure.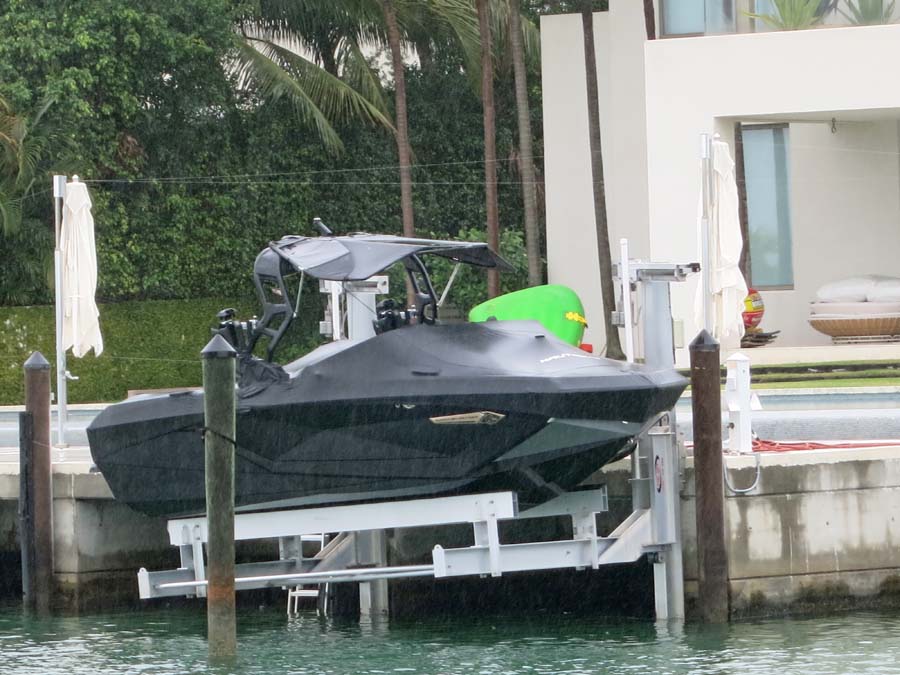 Here is a little cove on Biscayne Bay with some very nice homes.

It rained lightly on us, so we hid in this cove for 10 minutes waiting for the weather to pass. Below is Katherine, Captain Luis Nino, and his wife talking and laughing and telling stories. Honestly, a small amount of adversity (a light rain) is better than everything going perfectly. It provides for these little moments of reality, a moment to enjoy who you are with, and to relax and take a moment. Luis and Mabel are originally from Columbia. During this time I found out Luis used to work managing in tech (I'm in tech).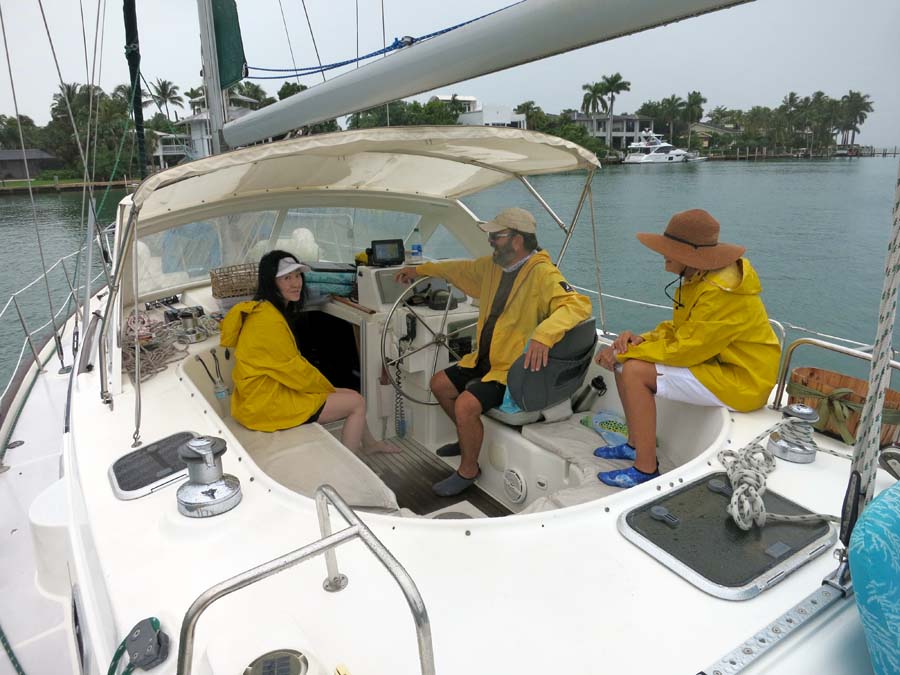 Continuing on we saw these signs saying: "MANATEE ZONE, SLOW SPEED, MINIMUM WAKE WITHIN 1000 FEET". If you watch the video here you can see at timestamp 25 seconds we saw manatees swimming slowly in the water!! This was both Katherine and my first time we ever saw manatees in our whole lives in person.
."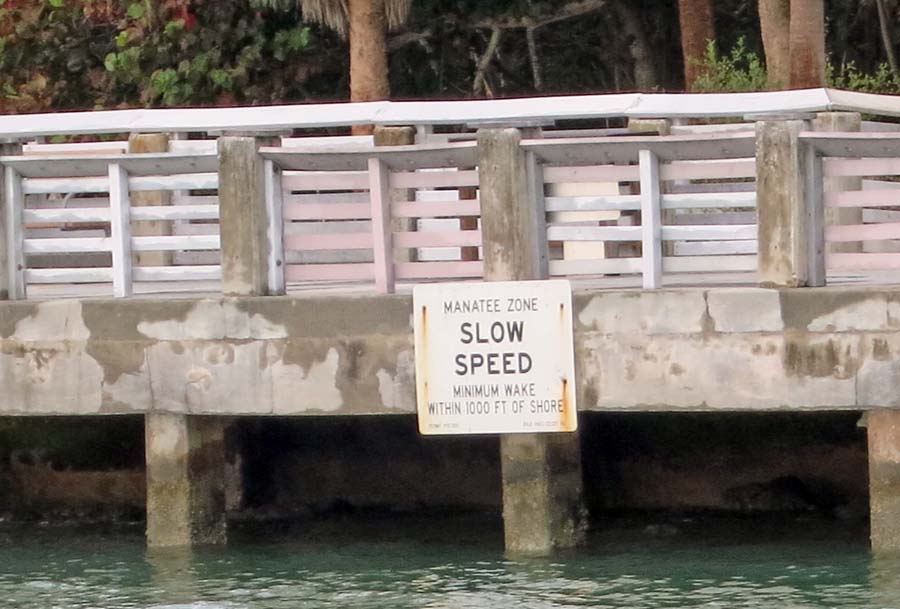 Later we went on to see "Stiltsville, Florida" (homes built in out in the middle of the ocean on stilts). In the picture below you see Stiltsville in the distance.

In the picture below we are coming up on Stiltsville.

More pictures even closer of Stiltsville.
A close up of one home in Stiltsville. I believe this is the "Baldwin-Sessions House, Stiltsville, Florida".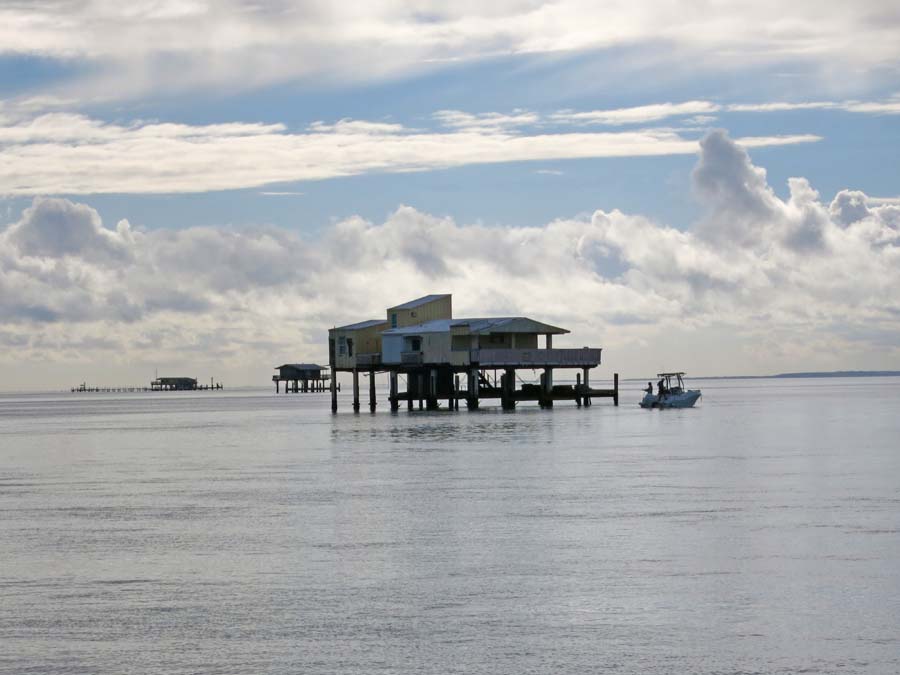 A blue house in Stiltsville, Florida. I believe this is the "Jimmy Ellenburg House, Stiltsville, Florida".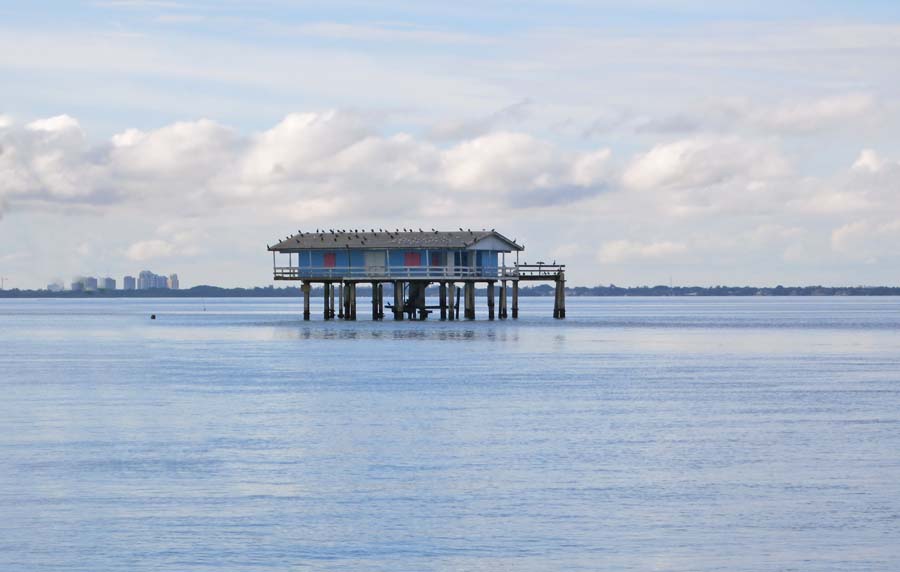 It think the birds are extremely happy this house is here. What do you think? I think they are safe and happy here.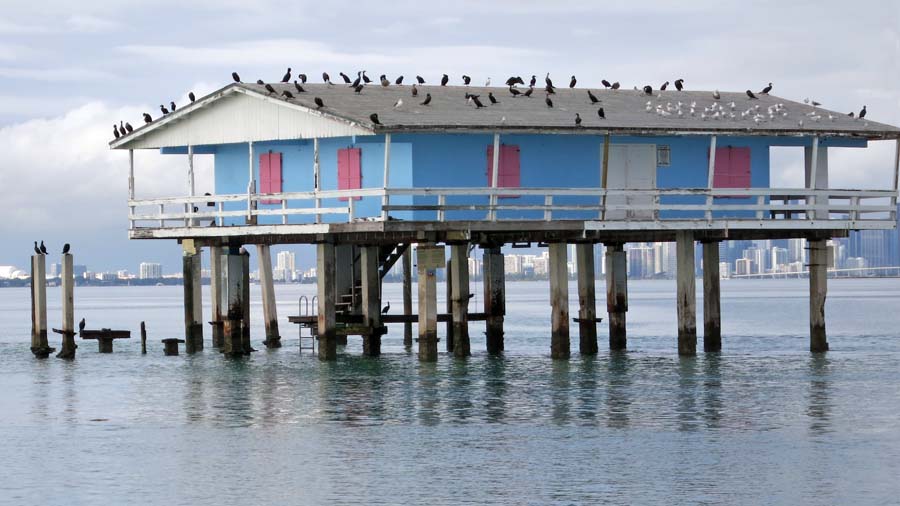 A view of Miami as we head back to port.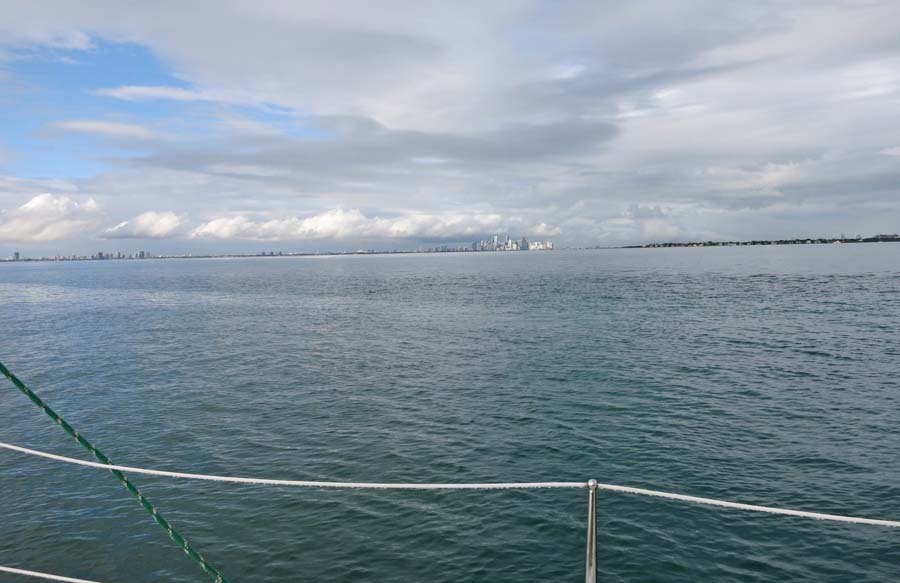 A picture of Miami from the water.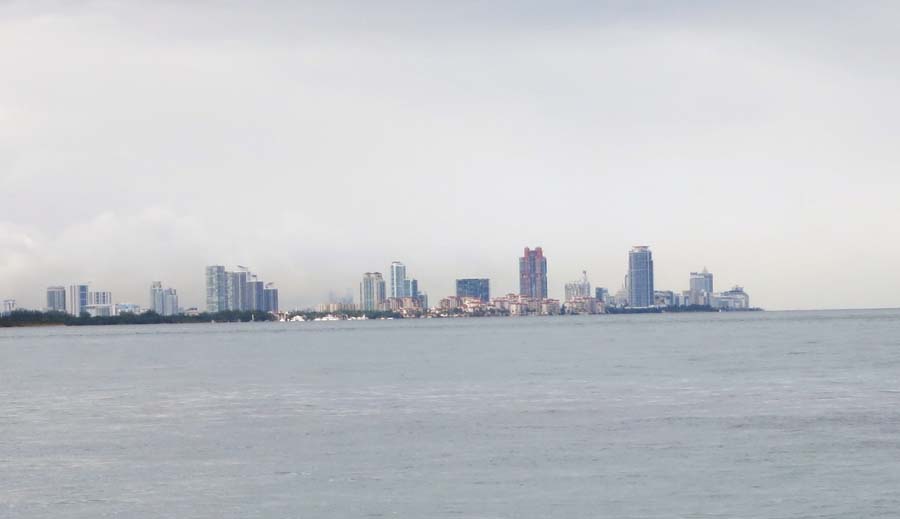 That is Katherine and my feet on the front of the sailboat, and Miami in the distance.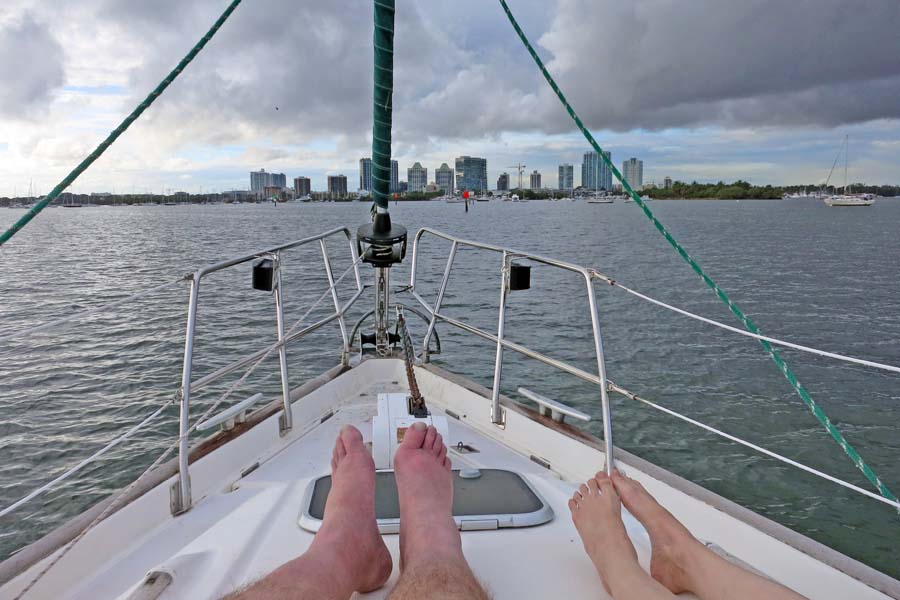 I love these signs saying "Manatee Zone".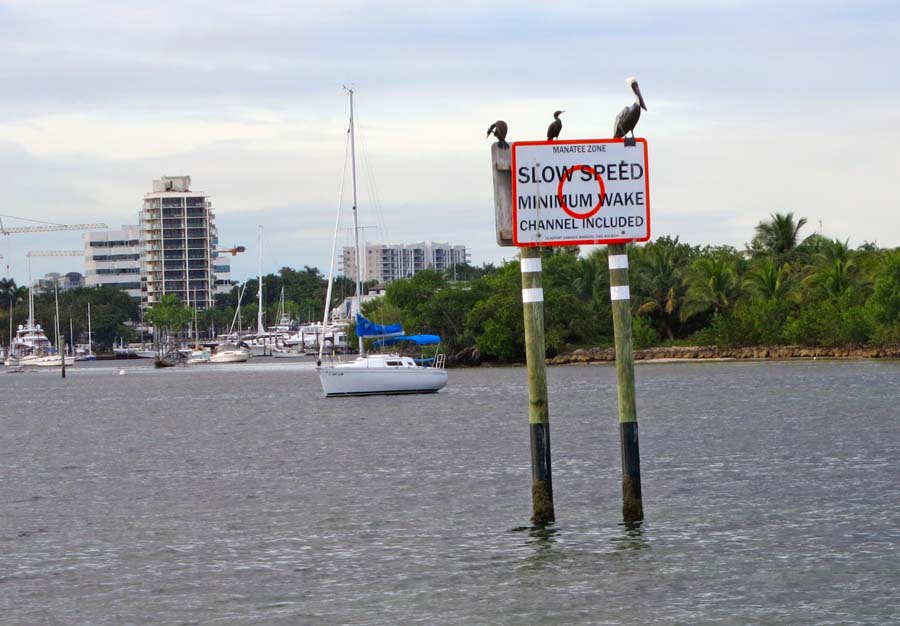 Almost back in port.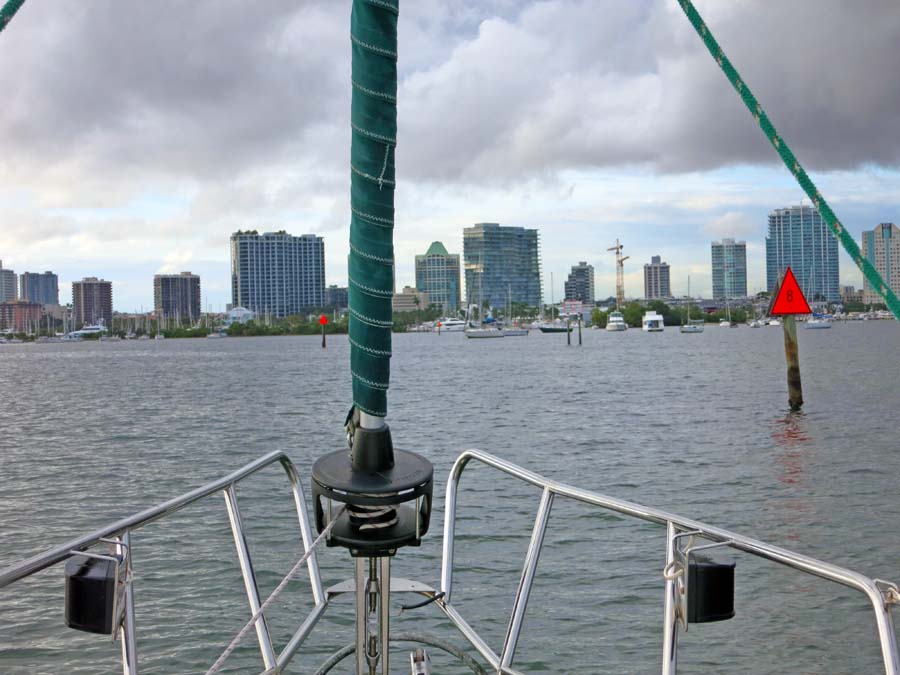 A close up of the Manatee Zone sign.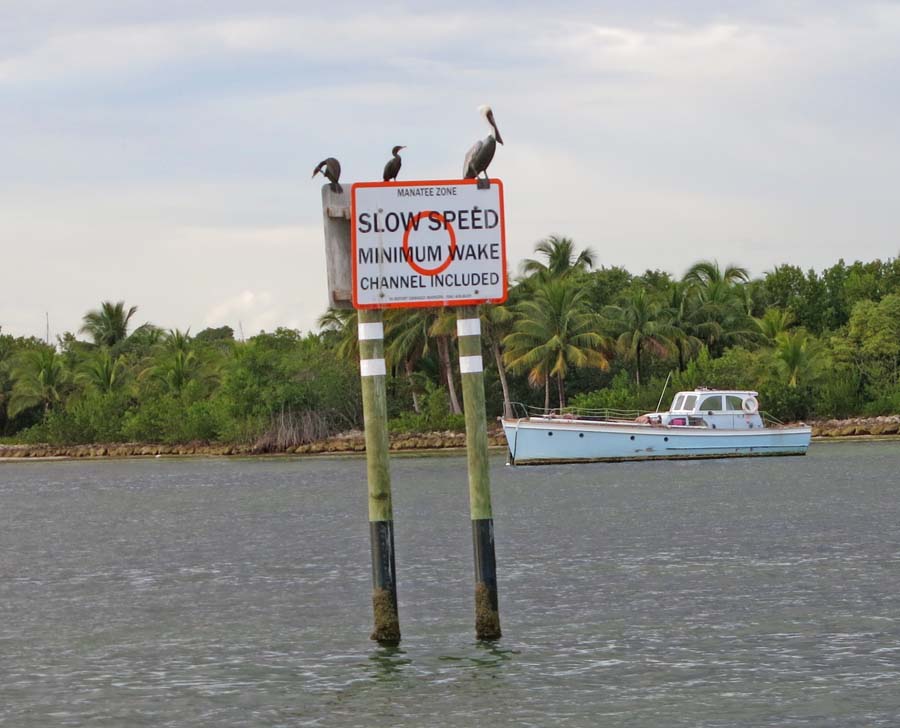 The picture below cracks me up. Why do the birds all stay on the little boat, and stay away from the larger boat?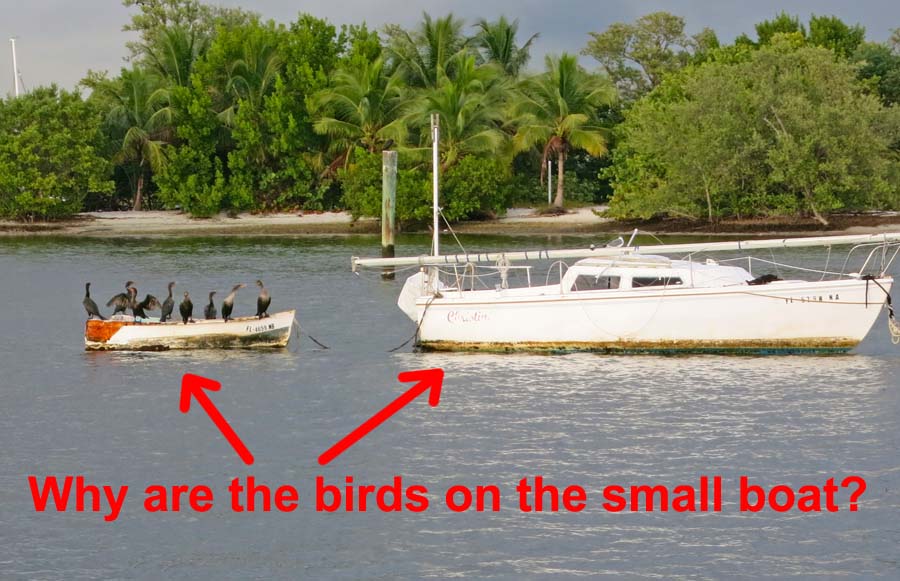 After the sailboat trip, we take the water taxi back to the mainland. Captain Pedro is the same as before, but he now has his dog "Dolly" on the water taxi.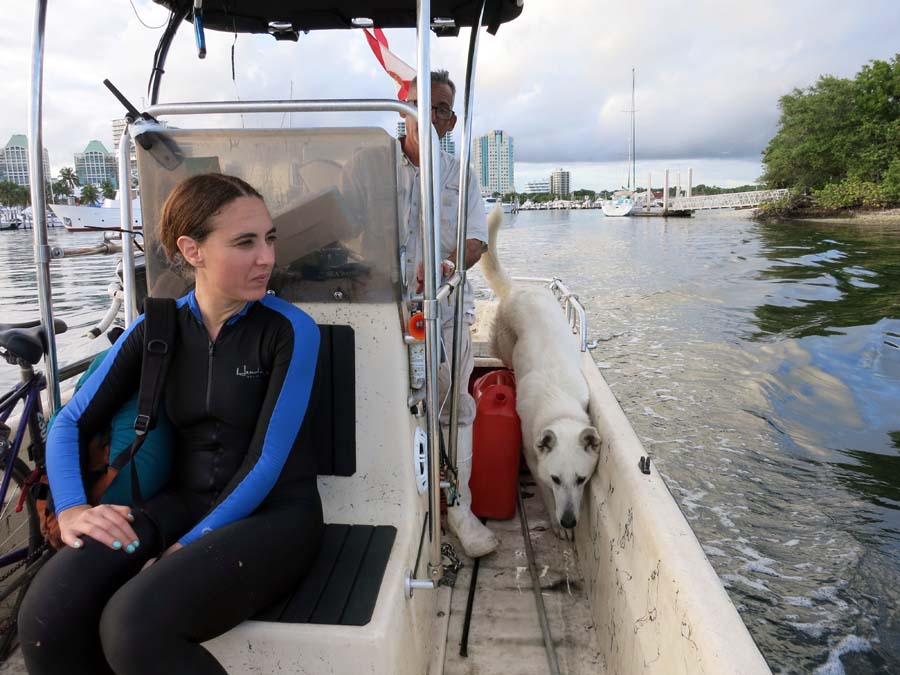 Dolly the water taxi dog is super sweet, and very gentle, and I took this selfie fo the two of us enjoying the taxi ride.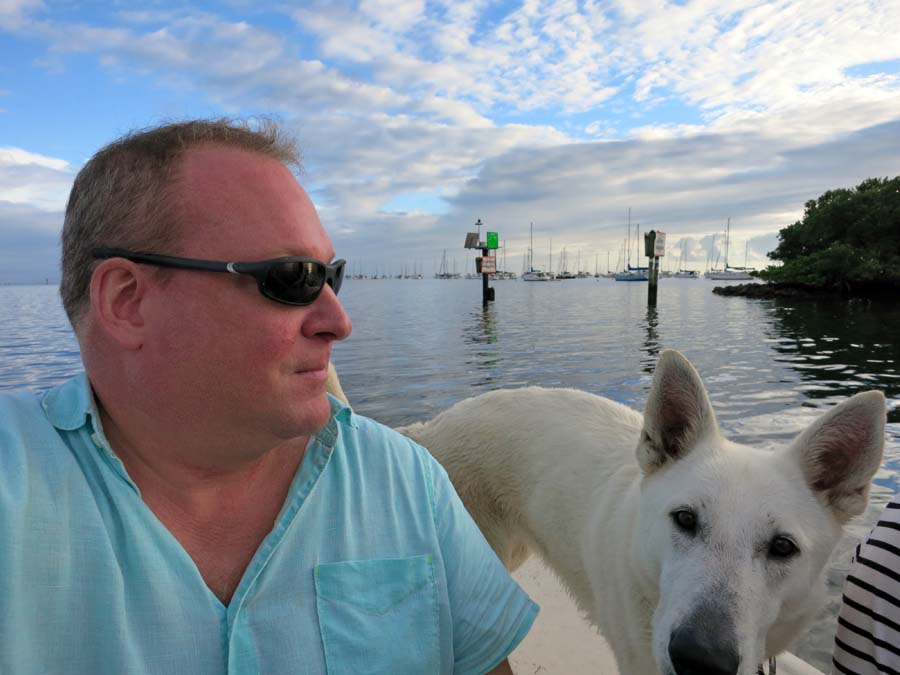 Below is Brian Wilson, Dolly (the water taxi dog), and Katherine Chung. Dolly is a sweet and gentle white German Shephard.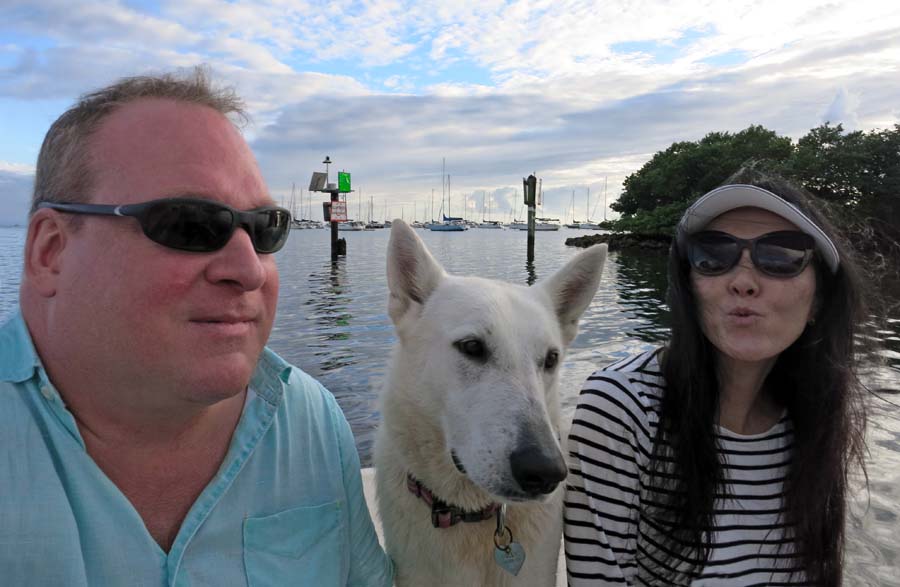 In the picture below Dolly is looking very regal. She is riding on the bow of the water taxi.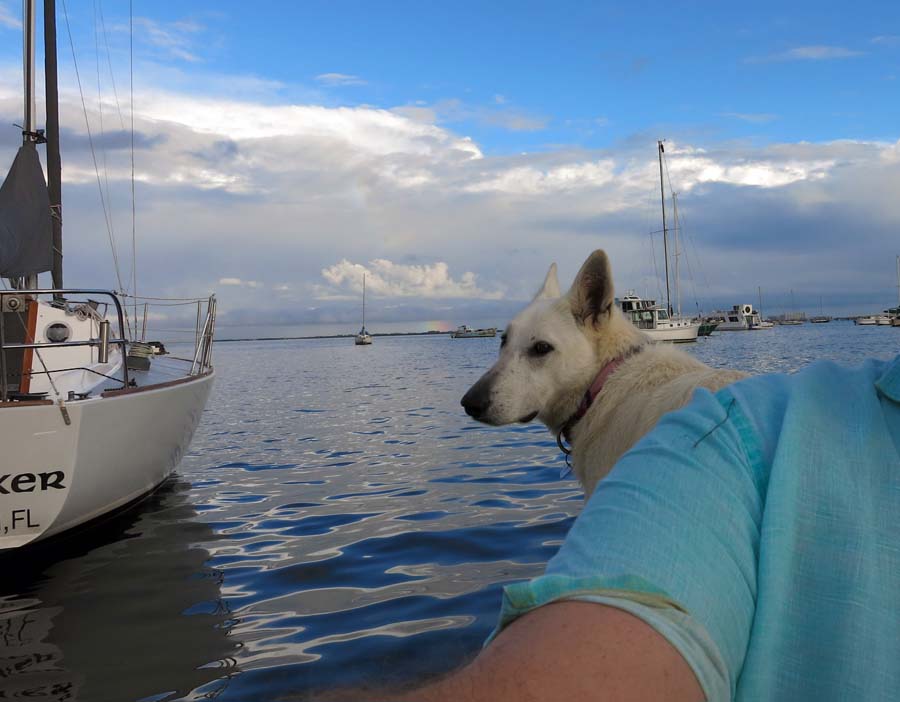 Another picture of Dolly the water taxi dog "bow riding". She is so happy and confident on the water taxi.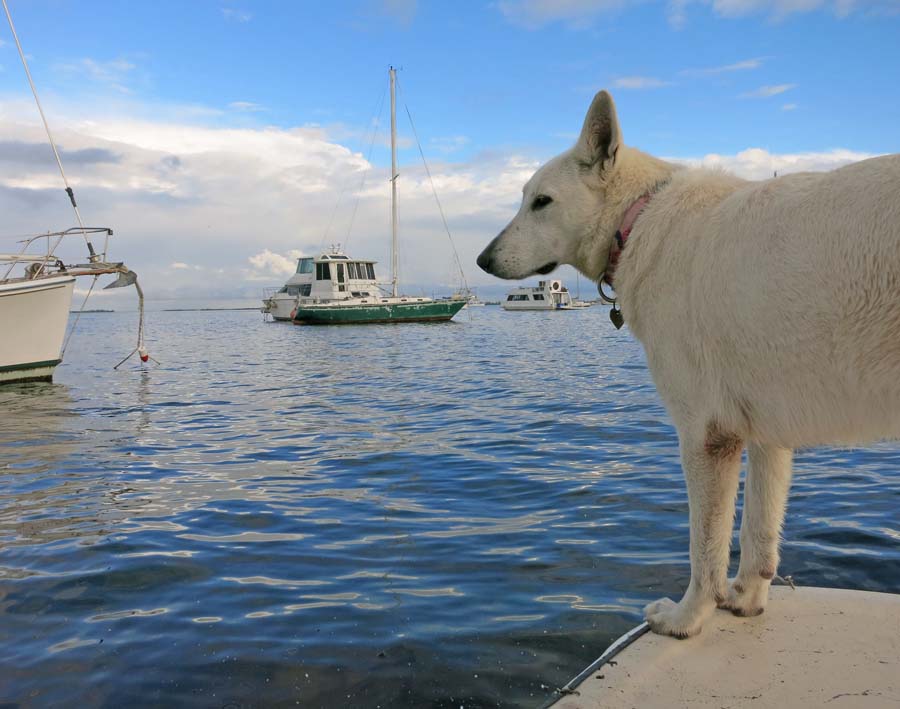 Dolly is very very sweet, and below Katherine is petting Dolly on the water taxi. Captain Pedro is driving, and his father is next to Pedro.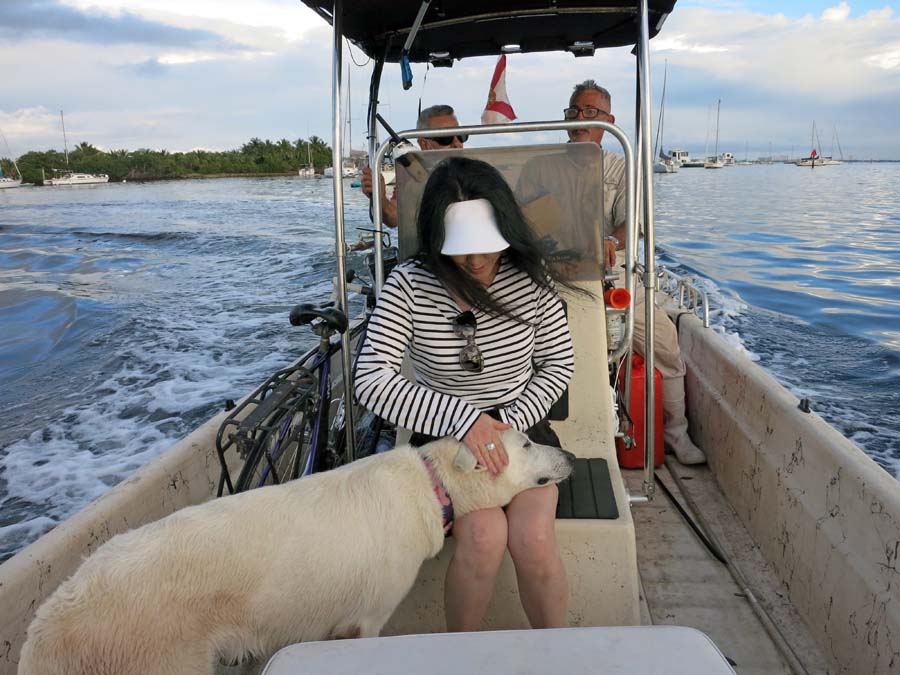 This is the location we are dropped off (same as where we were picked up) in "Dinner Key Marina".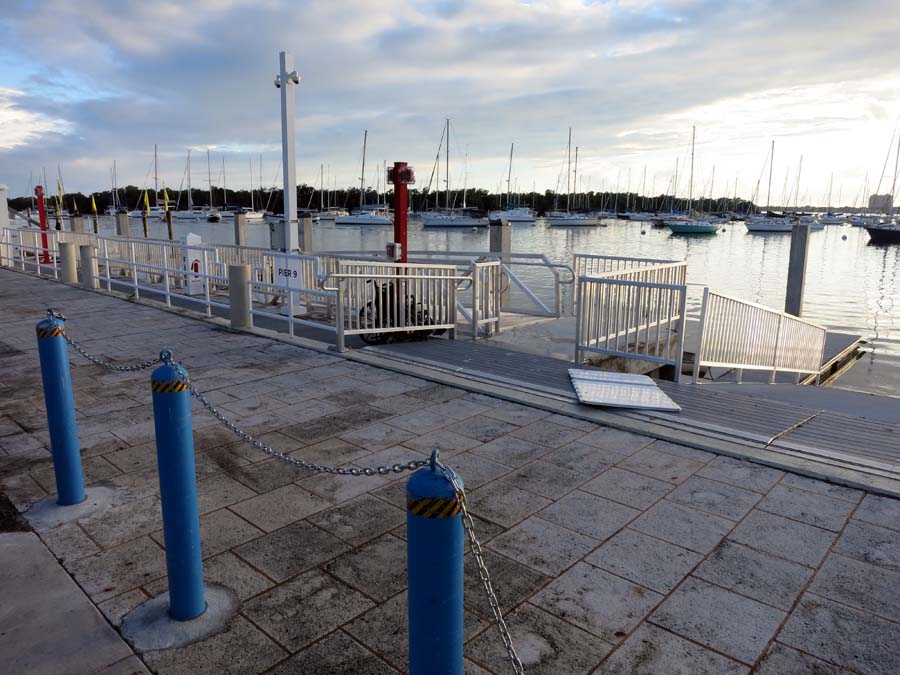 Next we headed to the "Rusty Pelican" for dinner looking at the sunset over Miami from the restaurant. The Rusty Pelican is uniquely positioned to capture these sunsets over Miami/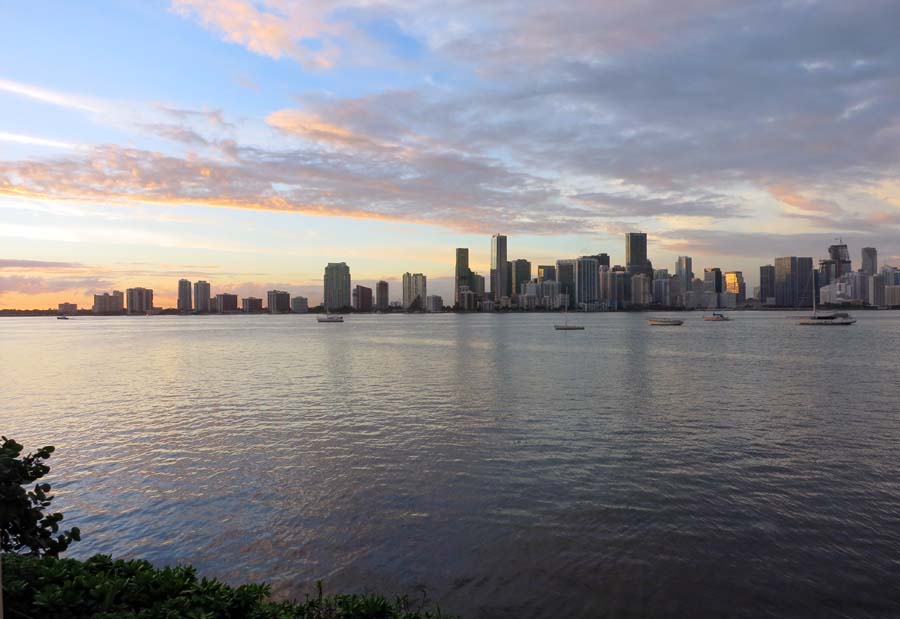 Below is a quick picture of the menu to remember where we were. :-)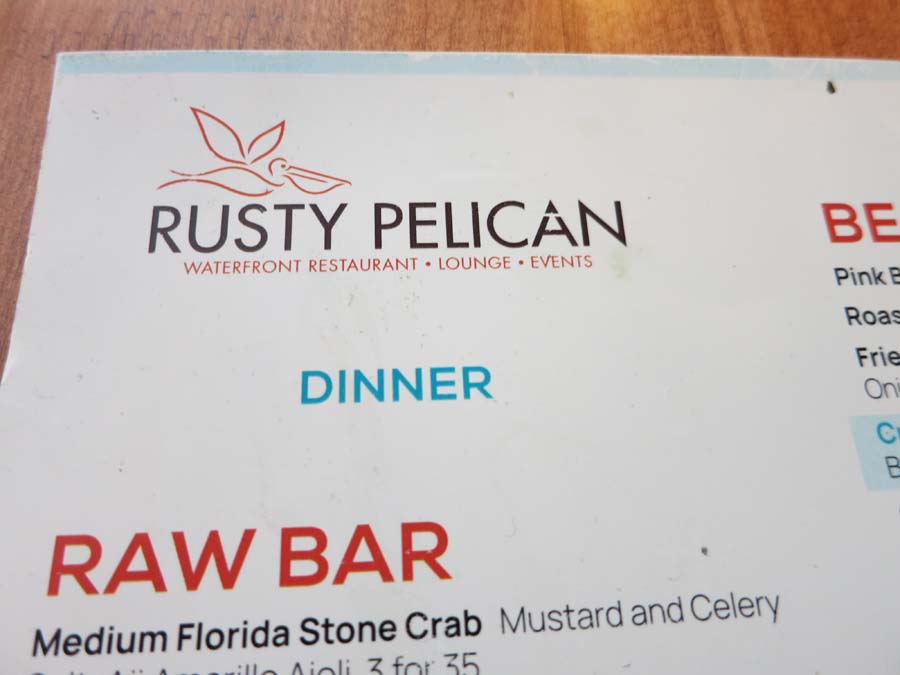 Katherine sipping on some crazy drink.
Katherine's dinner.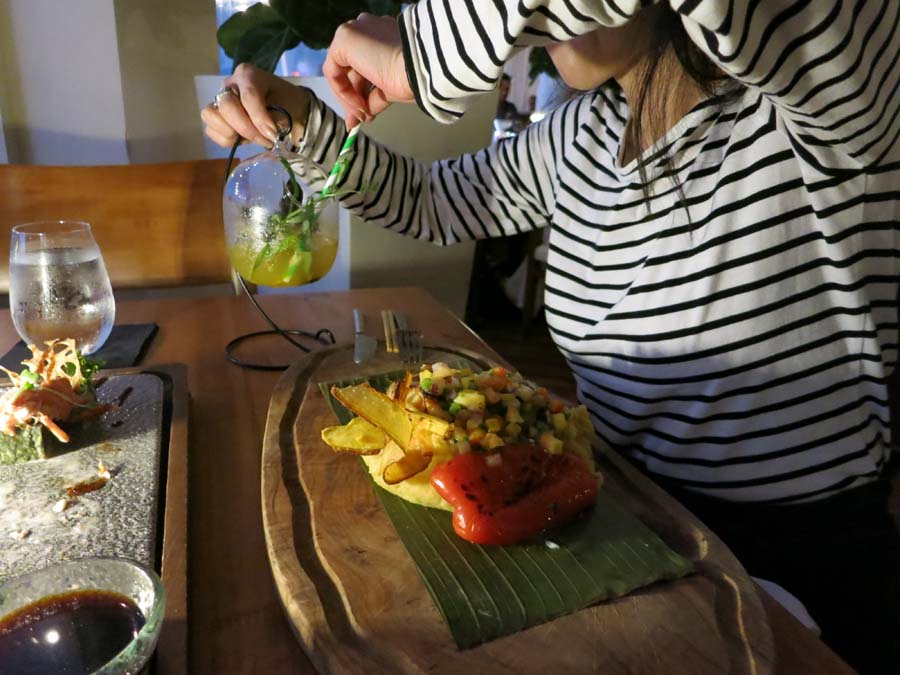 My dinner at the Rusty Pelican.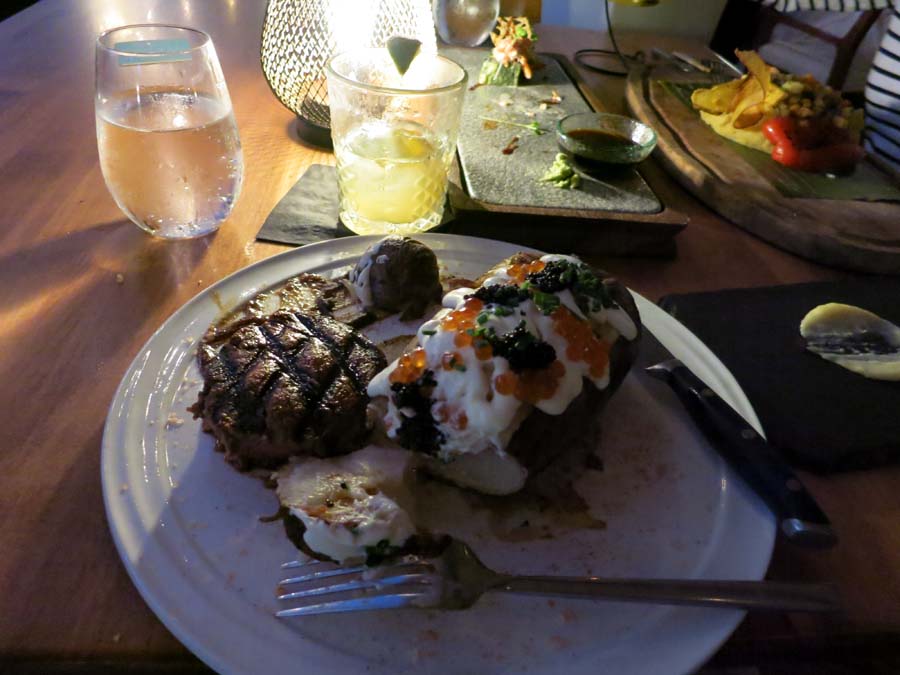 One particular picture where I try to capture the Miami sunset.

A little while later, same spot, slightly more pretty. My pictures don't do it justice, you should go at sunset yourself and see it.

Another random photo at sunset.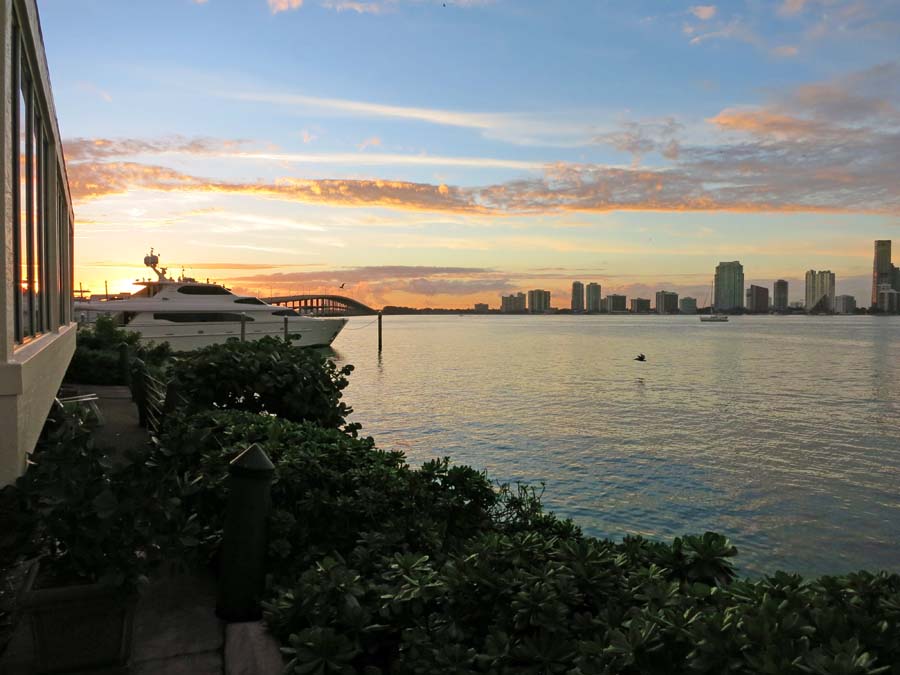 The picture below is my best attempt at capturing the golden light of sunset in Miami.
It's almost a rainbow over Miami tonight.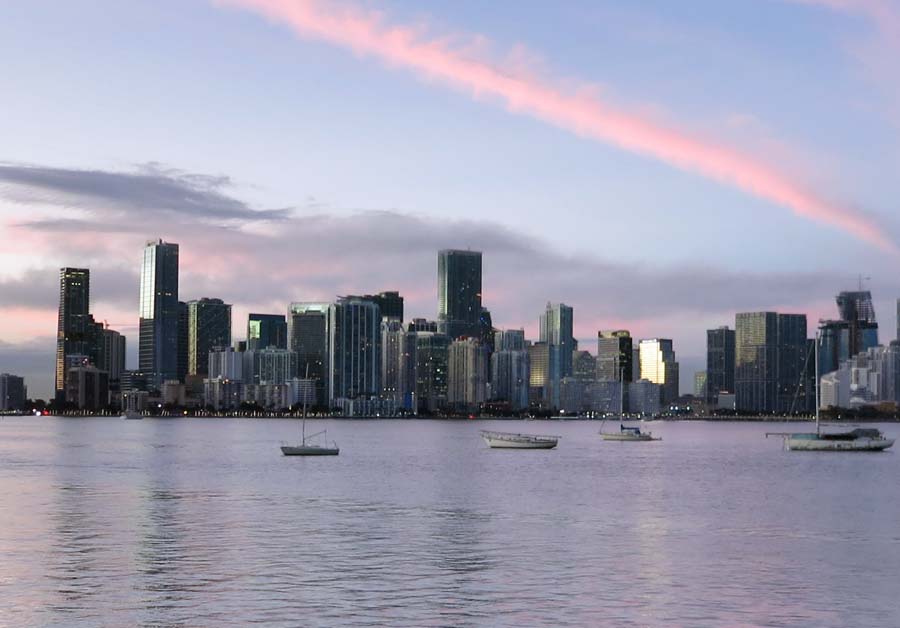 The next morning it is time to drive an hour to Naples, Florida!! Yay! This is STILL our view out the hotel window.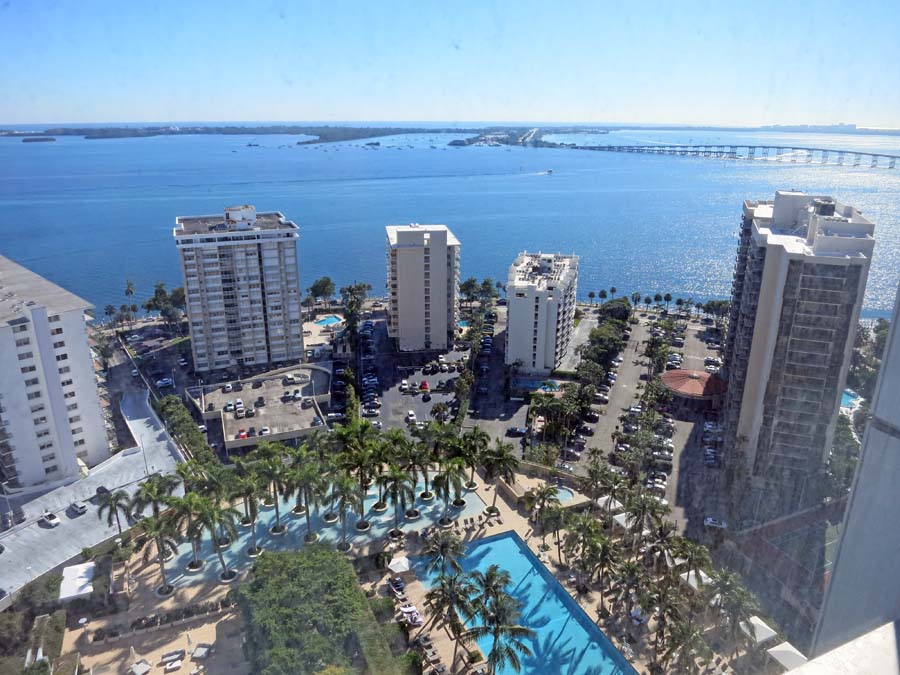 The drive to Naples is totally straight, there are zero exits, and it is called "Interstate 75, Alligator Alley."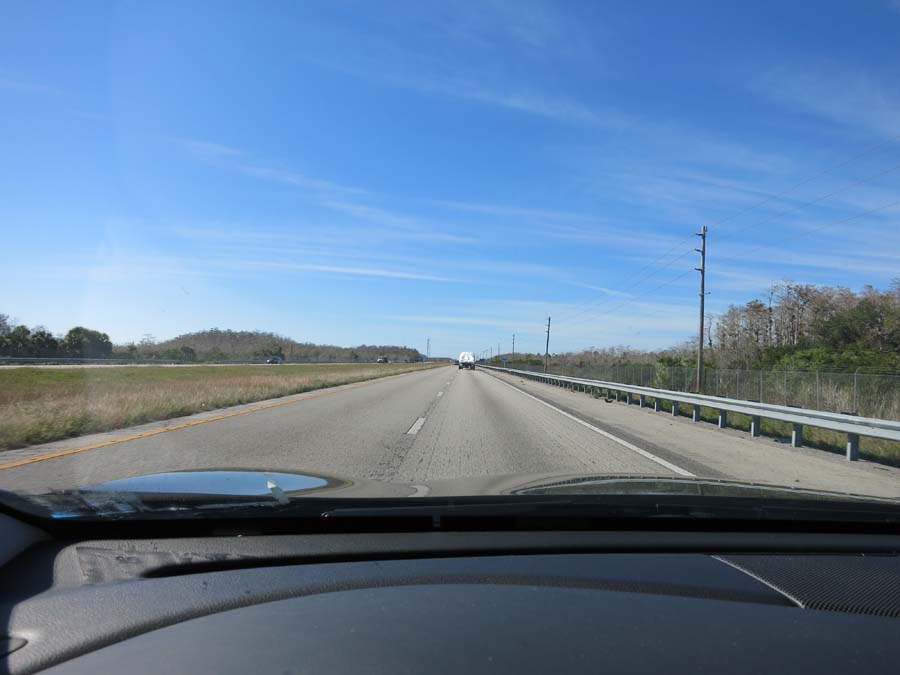 Once in Naples, we have dinner with Heather and her parents Tuck and Catherine, and some of their neighbors. This is out by the pool. Catherine and Tuck live at 351 2nd St S, Naples, Florida. It is one block from the beautiful 5th street area with cafes and restaurants. It is a great location.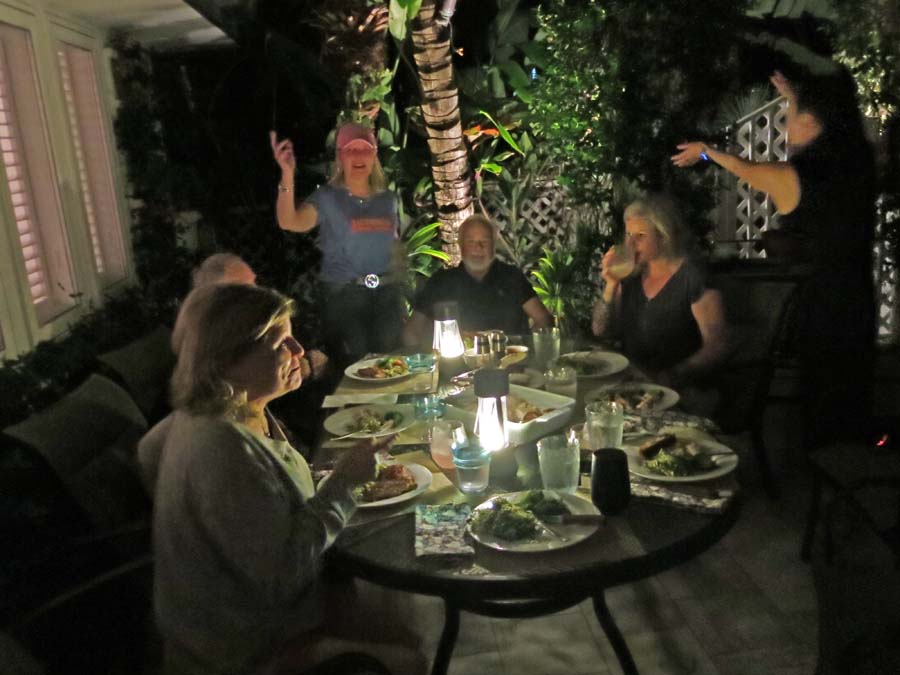 This is the famous "5th Avenue" in Naples, Florida at night. It is very charming. I'm standing at the Corner of 5th Avenue and 3rd Street., Naples, Florida.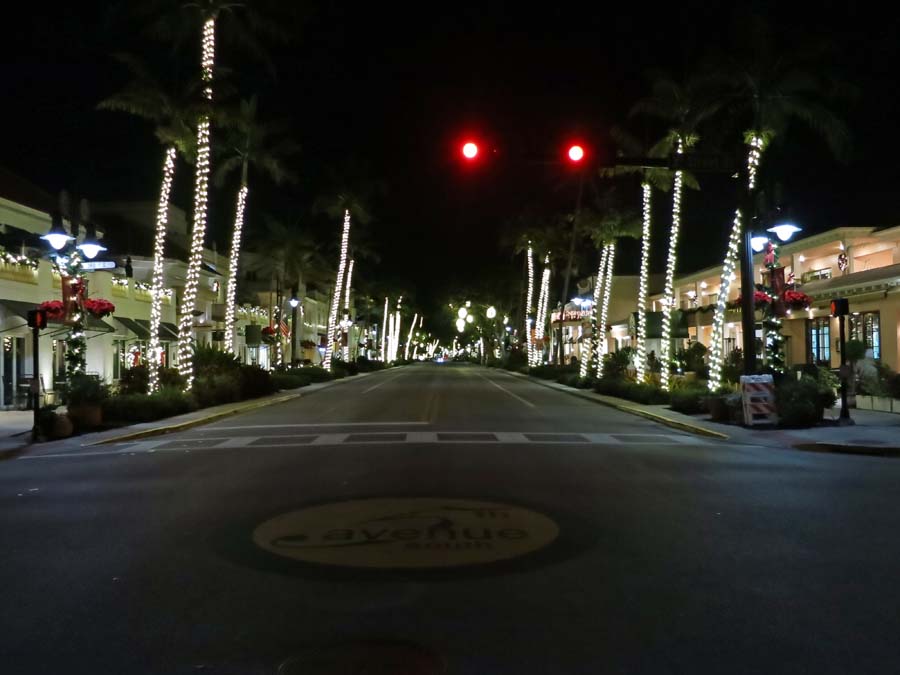 We are staying at the "Hotel Escalante" in Naples, Florida. It is a unique boutique hotel half of one block from 5th Avenue, and 1 block from where Catherine and Tuck live. The address of the hotel is 290 5th Avenue S, Naples, Florida. Katherine and I stayed in room 41 which was nice, but Katherine later said she toured room 44 and we should ask for it next time. No silly tub, a larger bedroom.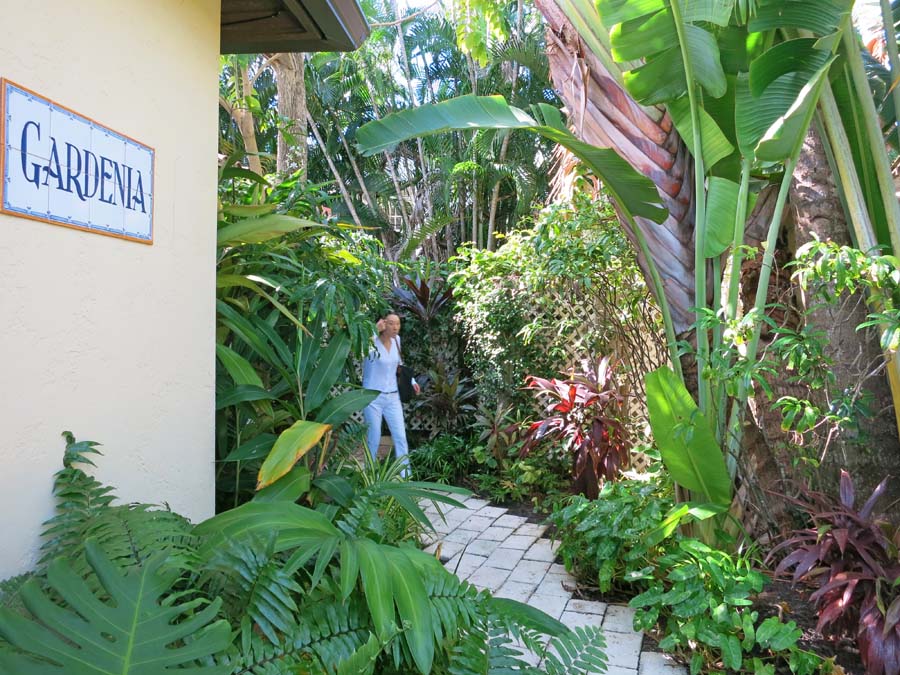 A picture of the outdoor area of Hotel Escalante. It is very nice.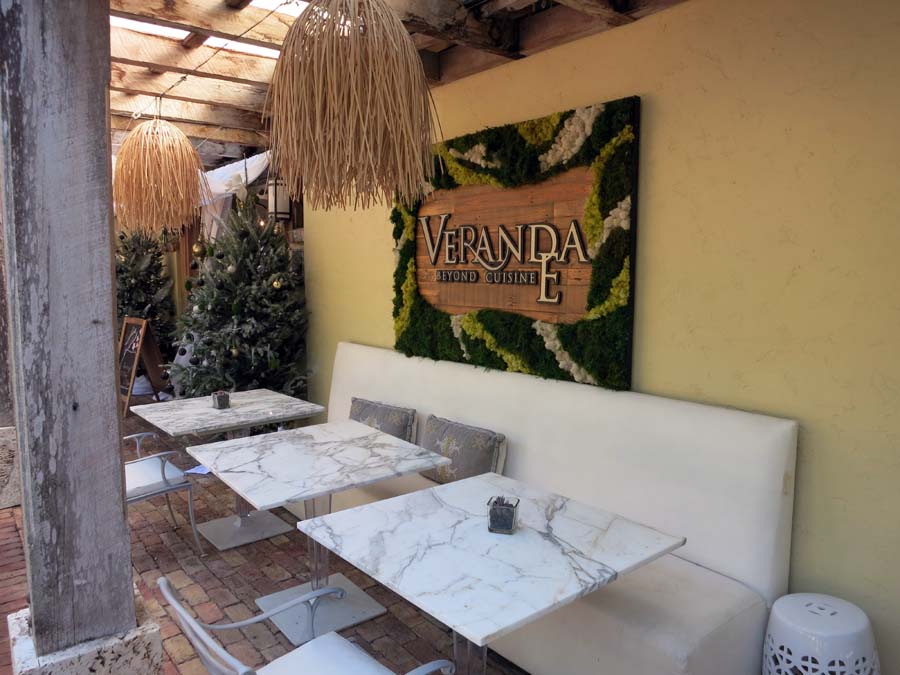 Below is a picture of what "5th Avenue" in Naples Florida looks like during the day. It is absolutely idyllic. I found it interesting that Naples has totally solved the homeless problem. They literally don't have a single tent or beggar or hobo on 5th street. They are one of the only cities in the United States to have figured out the homeless problem and completely solved it!!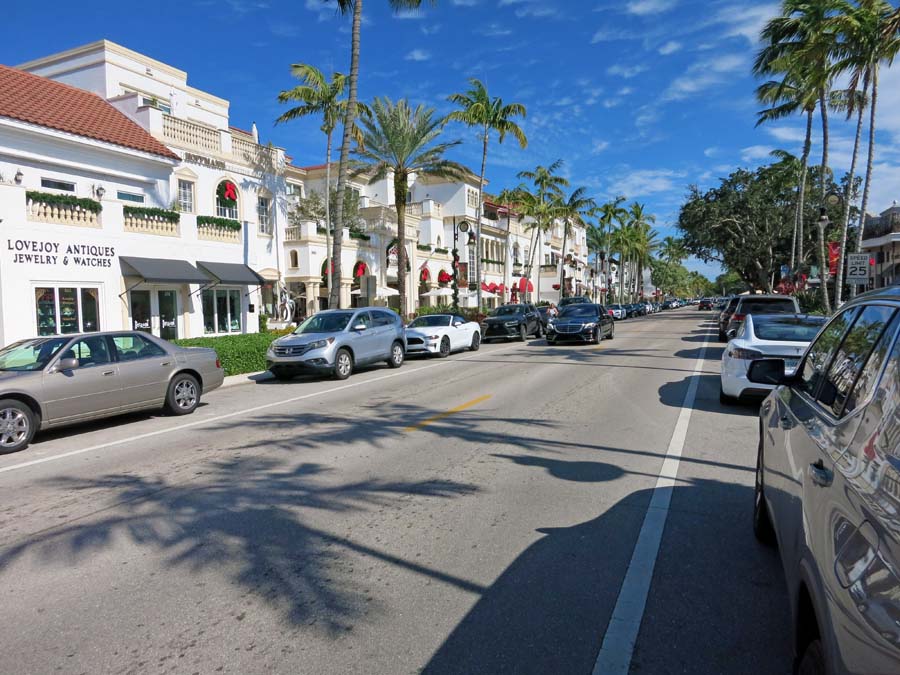 One of our group thought the police didn't exist in Naples, so I took this photo.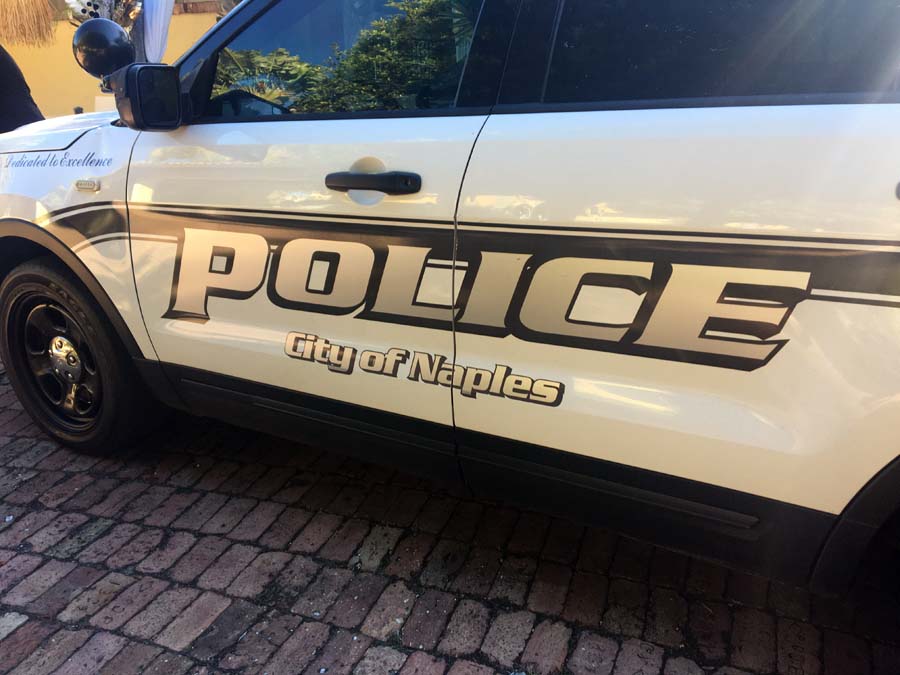 From left to right: Katherine Chung, Catherine, Mary, and Heather.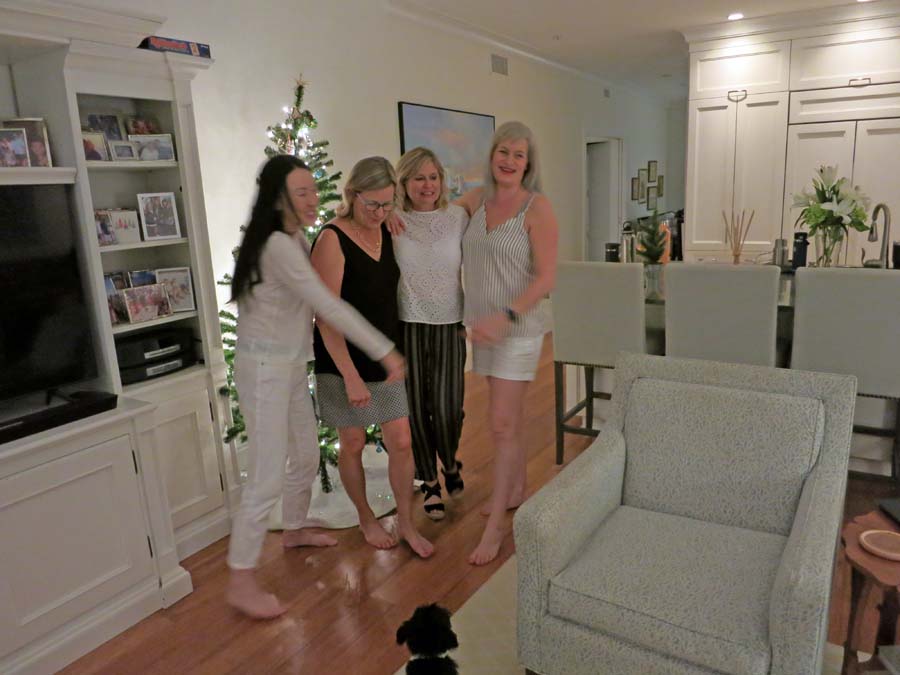 We ate at the Hotel Escalante (where we were staying). From left to right that is Tuck, Catherine, and Mary (Catherine's sister).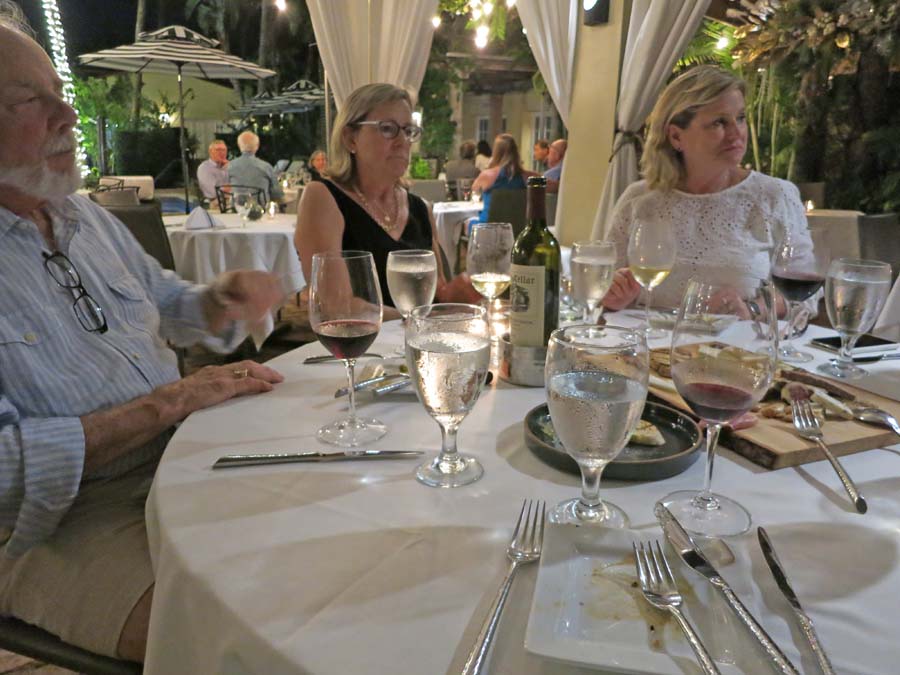 We also have Heather (Catherine's daughter) and Katherine Chung.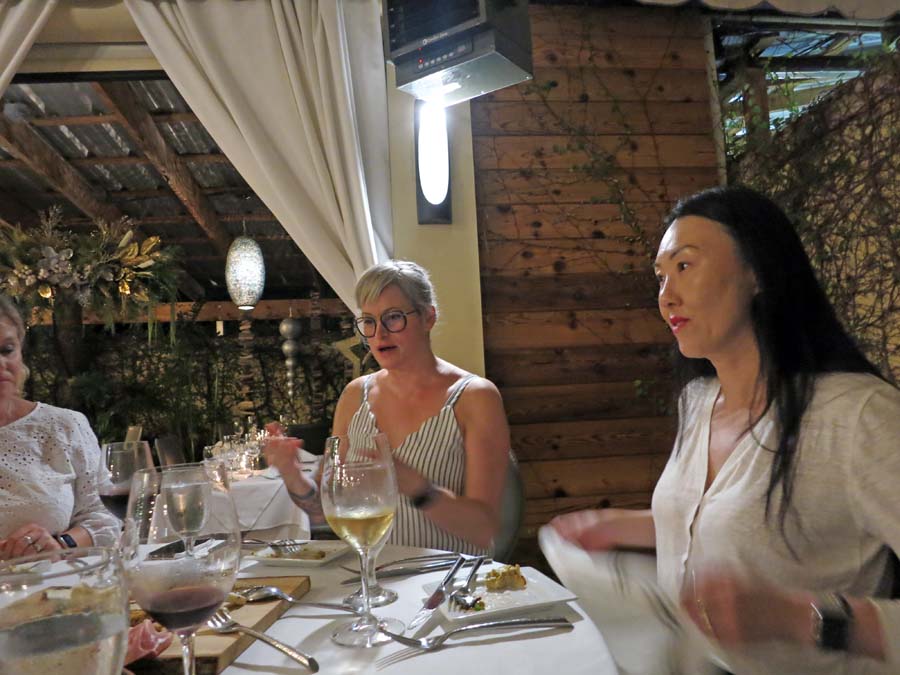 Our waiter Francisco is from Italy and took a photo of us.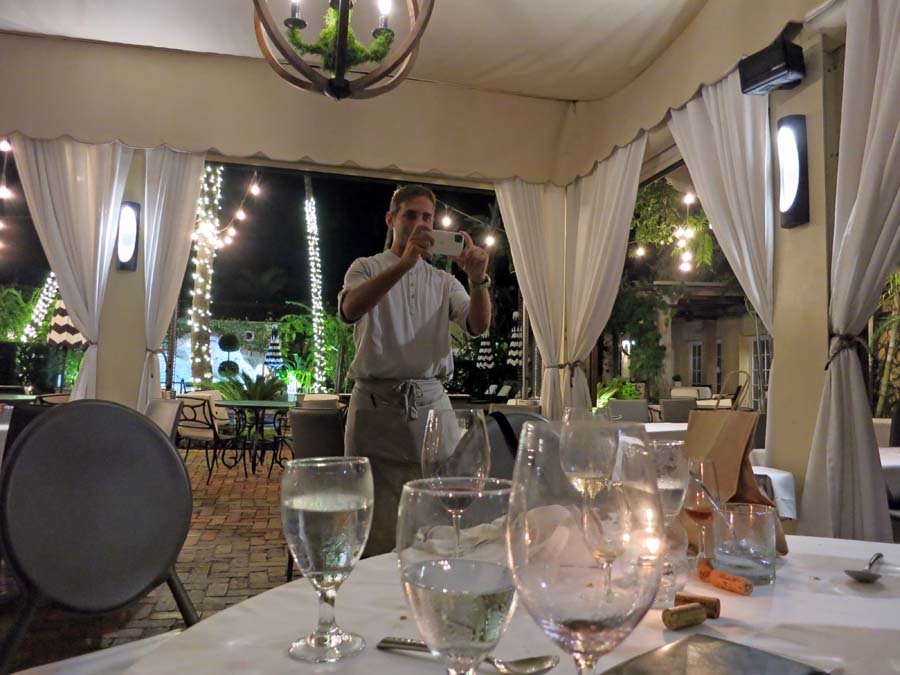 After dinner Catherine and Mary took us to a "speak easy" that is SUPER HIDDEN on 5th street. There is literally no way you would know where the door is if somebody didn't show you. This place is incredibly hard to find, and very exclusive. I have no idea how they stay in business because they are so hidden.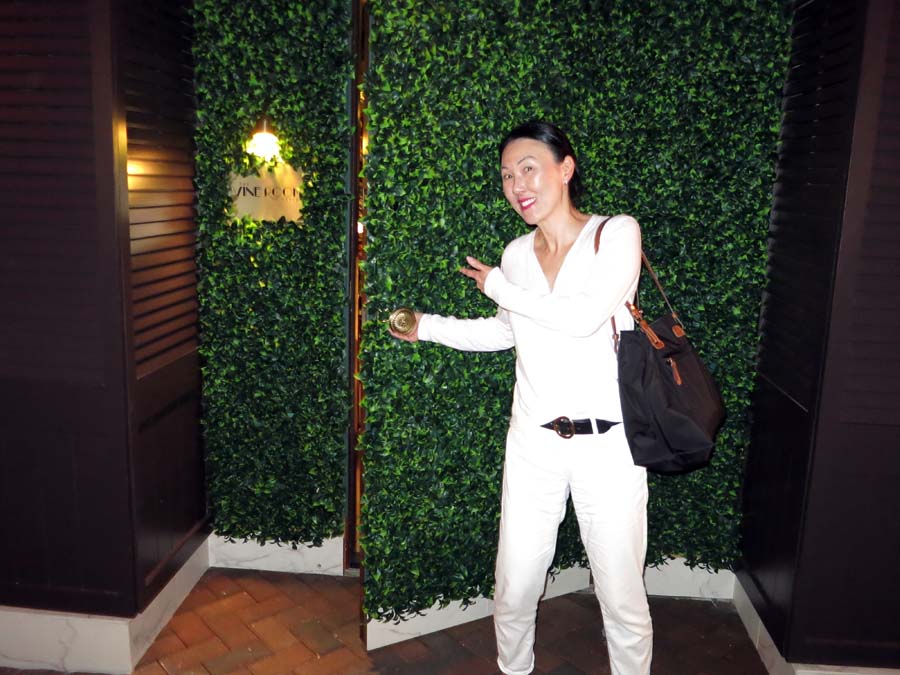 The girls at the hidden speak easy.
The next day we had lunch at the "Gumbo Limbo" which is at the Ritz Carleton in Naples, Florida. The address is 280 Vanderbilt Beach Rd, Naples, FL. It is a restaurant on the beach, with great views. Unfortunately for us, the day we were there was overcast.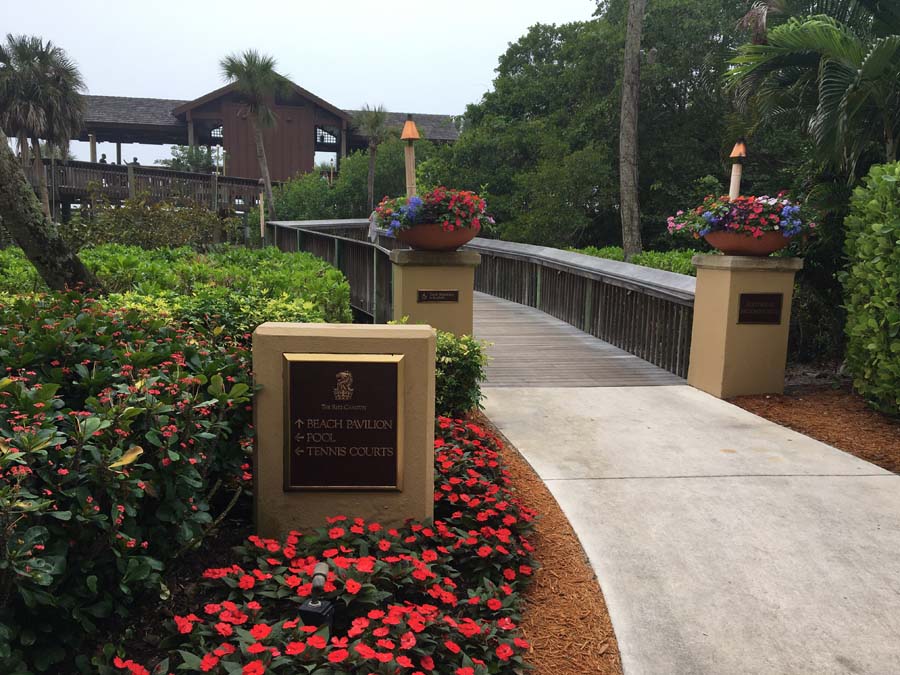 Later, back near 5th street, Katherine and I went to the beach. It was gorgeous. I am standing about here.

Below you can see Katherine in the distance on the left in white.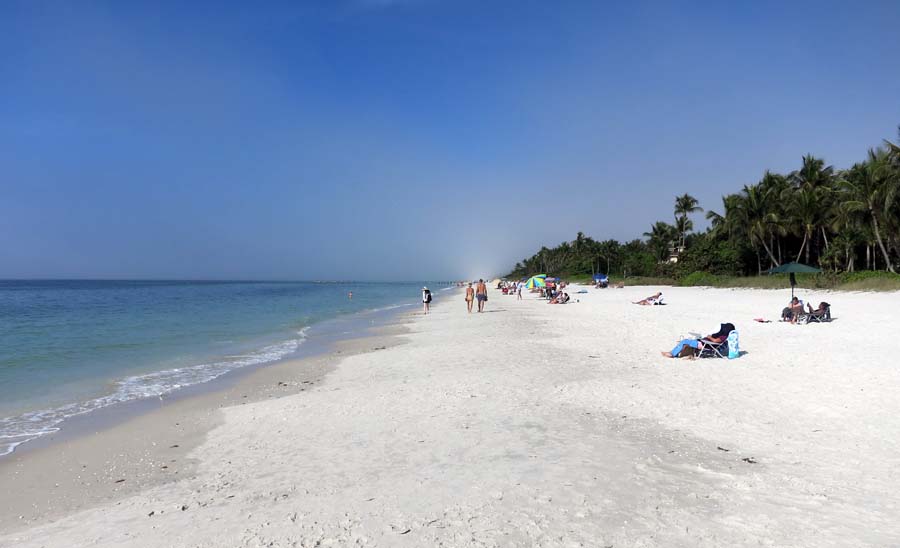 Some nice houses facing the ocean in Naples, Florida.

An hour later the fog rolled in. You can see the Naples Pier in the distance.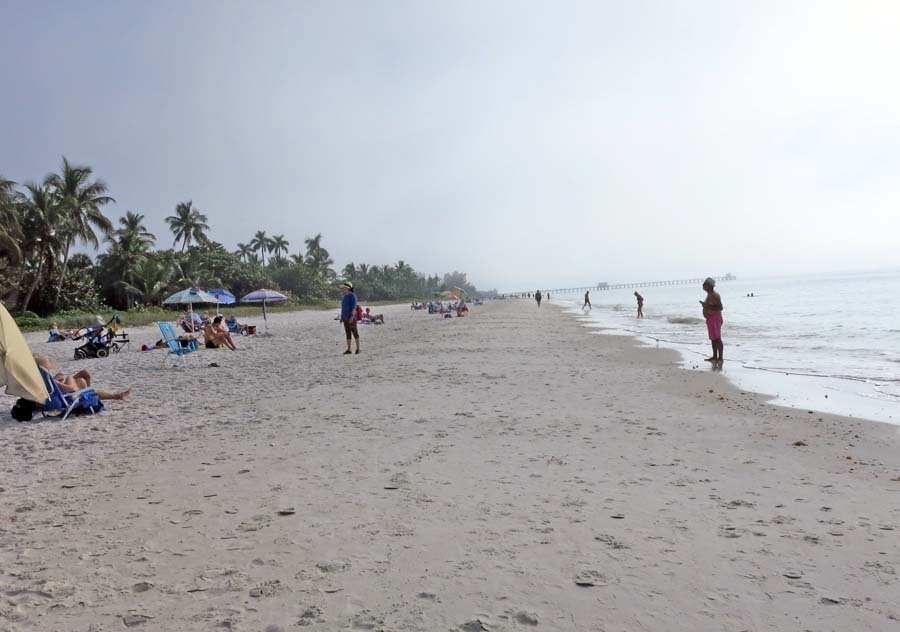 One of the classic things to do in Naples is take in the beautiful sunset on the Naples Pier which is located here. Today it was fogged in. LOL. :-)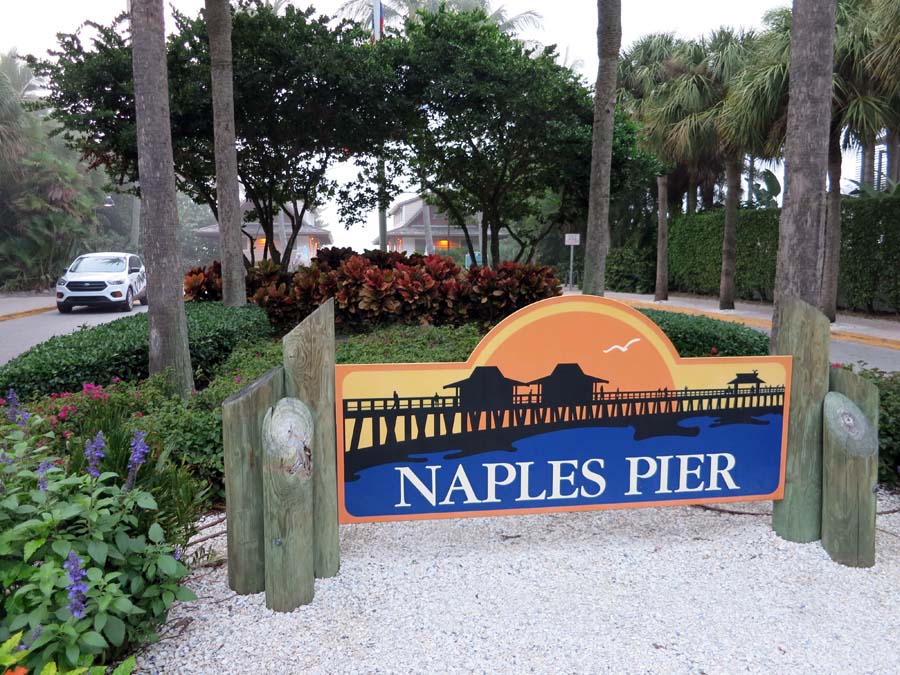 The entrance to the Naples Pier.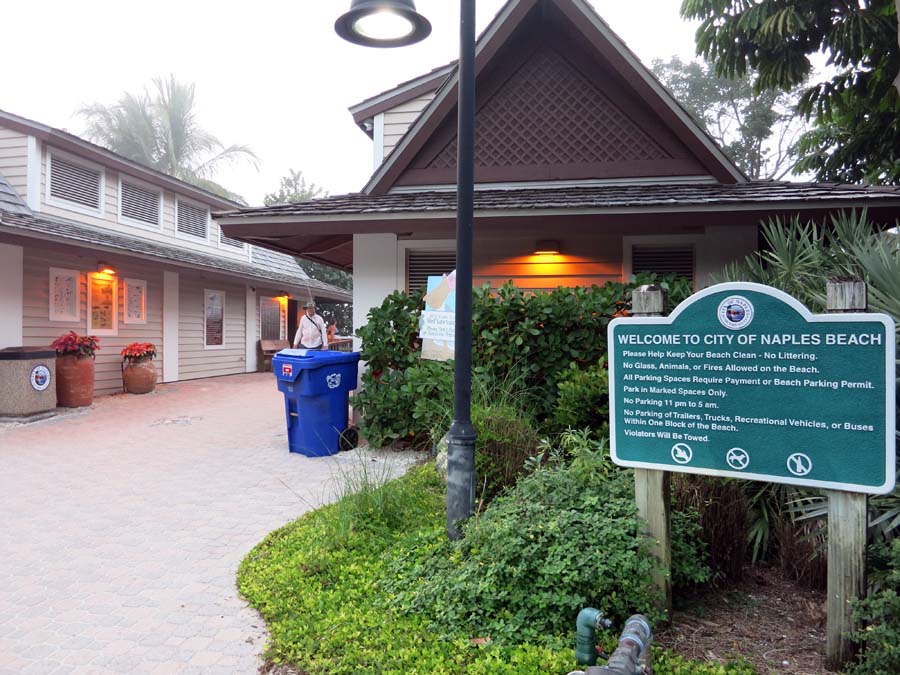 One foggy sunset on the Naples Pier, coming up!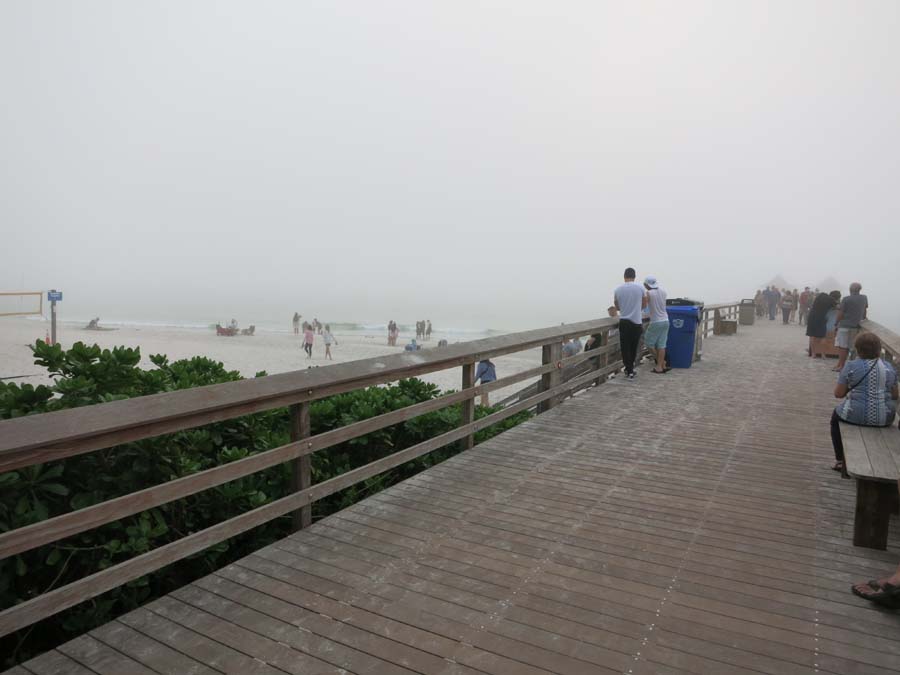 I saw this Pelican.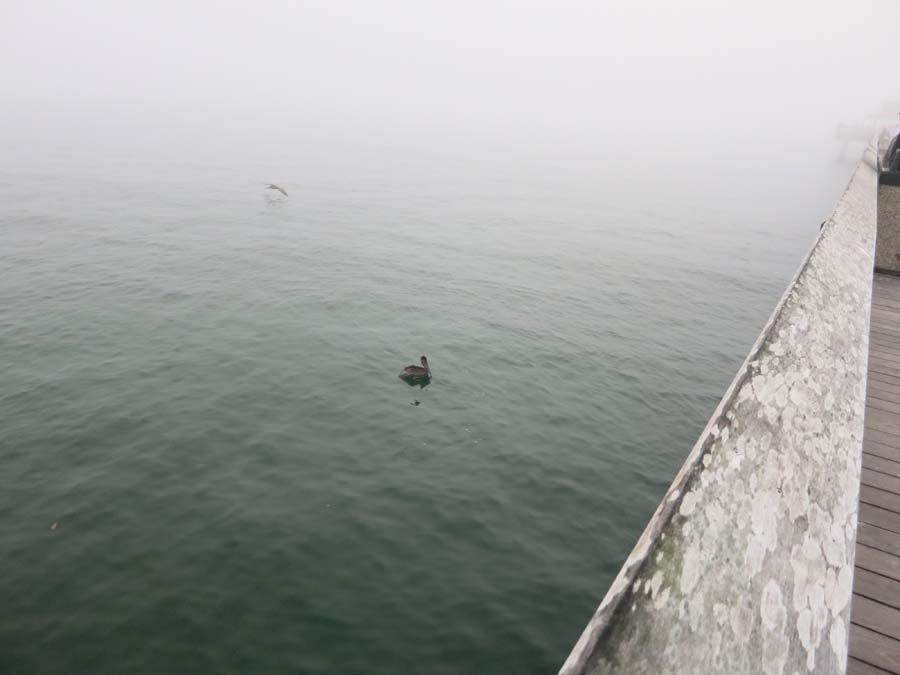 A close up of the pelican in Naples Florida.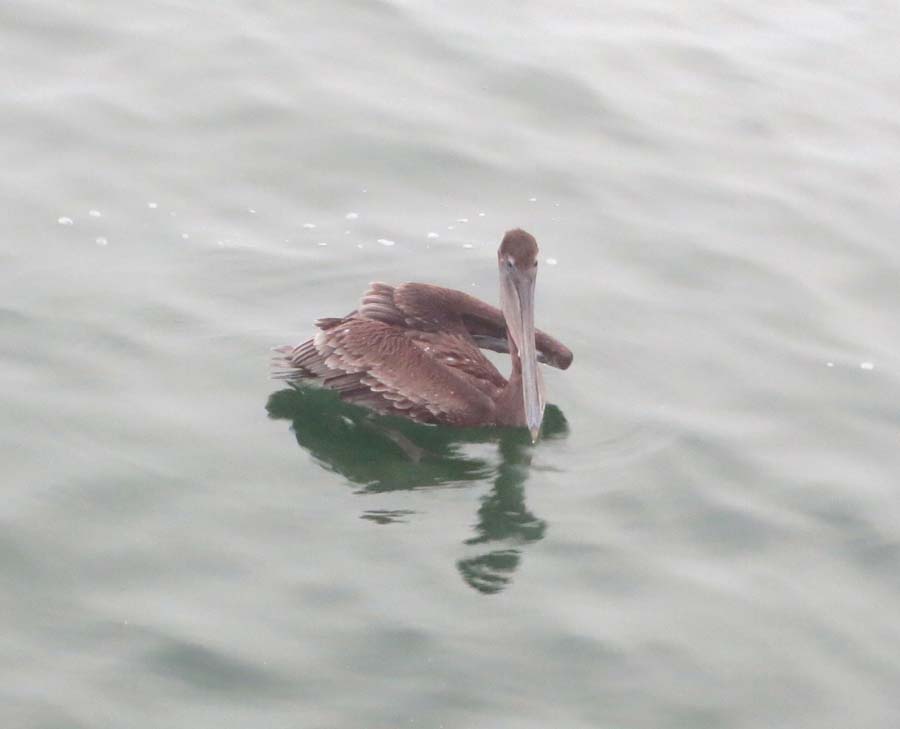 Random signage: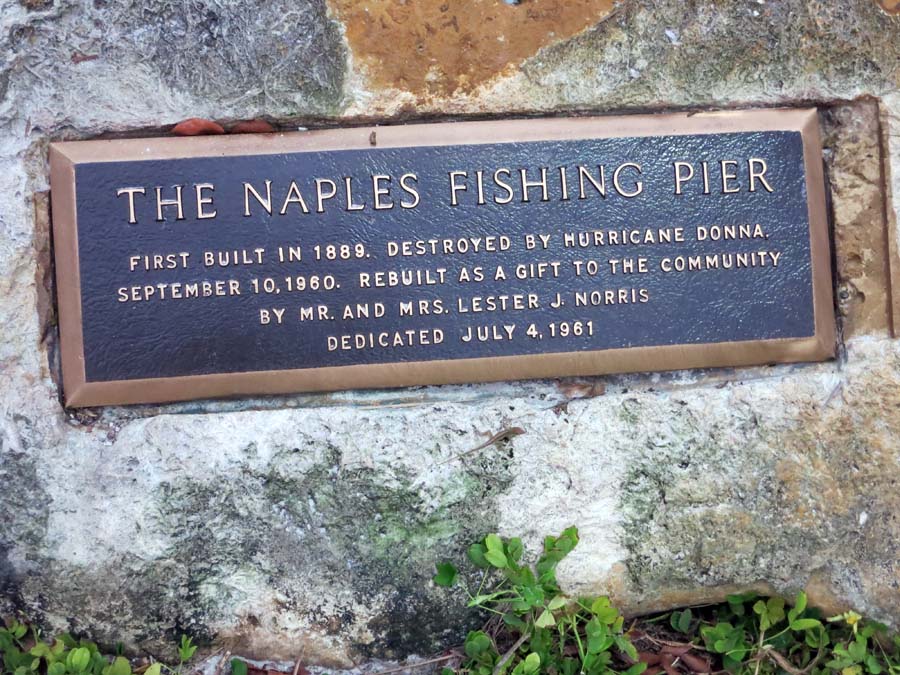 Later that night at dinner on 5th street, we at at "The French" (it's actually called "The French Brasserie Rustique". It is located at 365 5th Ave S, Naples, FL.

Heather, Mary, and Katherine at dinner at "The French".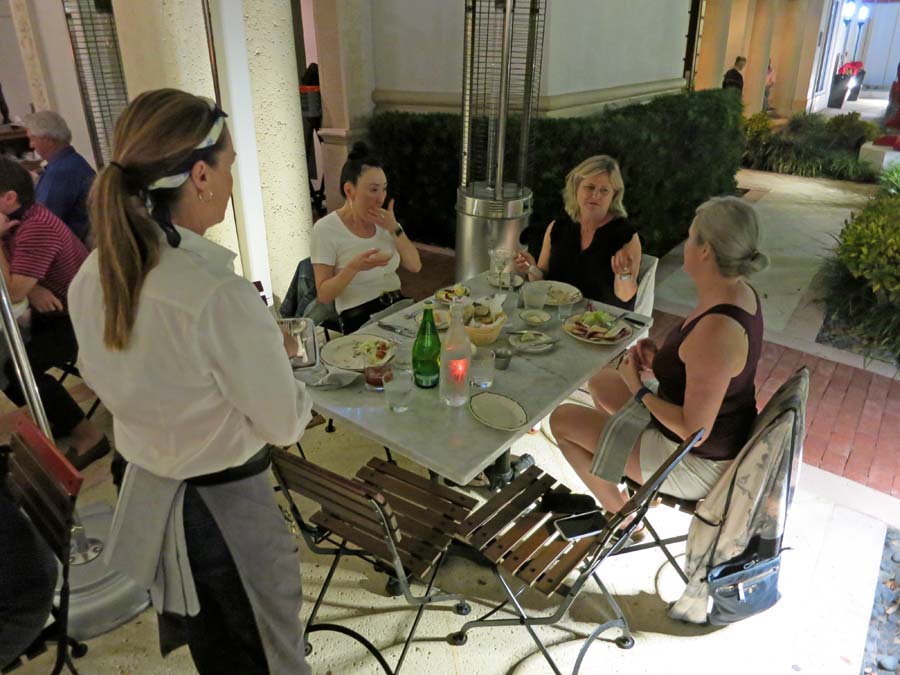 The front desk woman at Hotel Escalante gave me information on renting Jet Skis to zip around Naples. I'm so interested in this next time we come!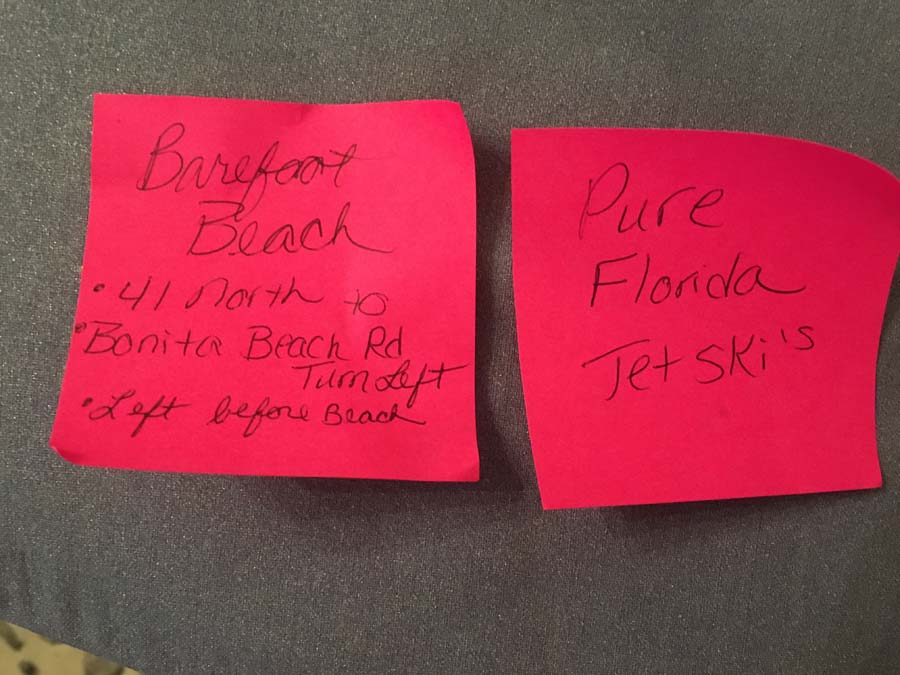 The next day I left to come home, Katherine stayed behind for another few days. Here I am driving back to Miami.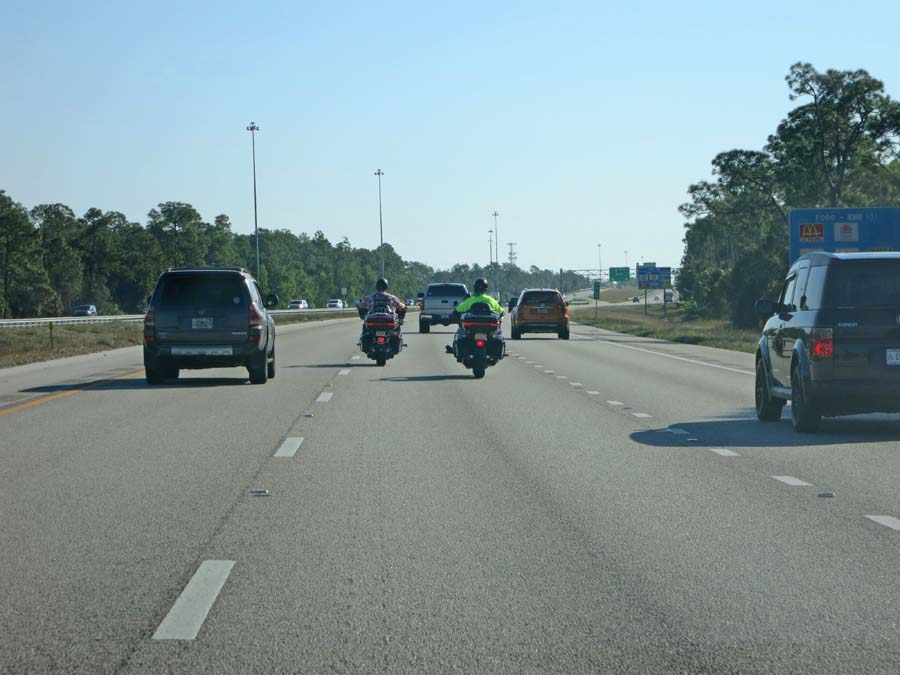 The highway 75 Alligator Alley is a toll road. The tolls are ridiculously inexpensive, like $3.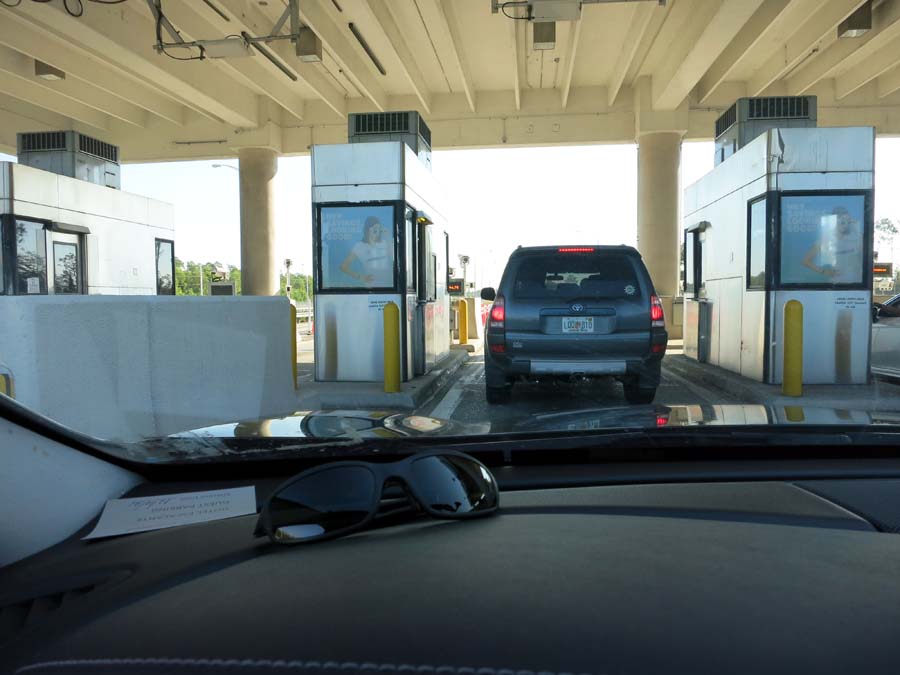 I need to get some more GPS units, I'm not sure I have enough.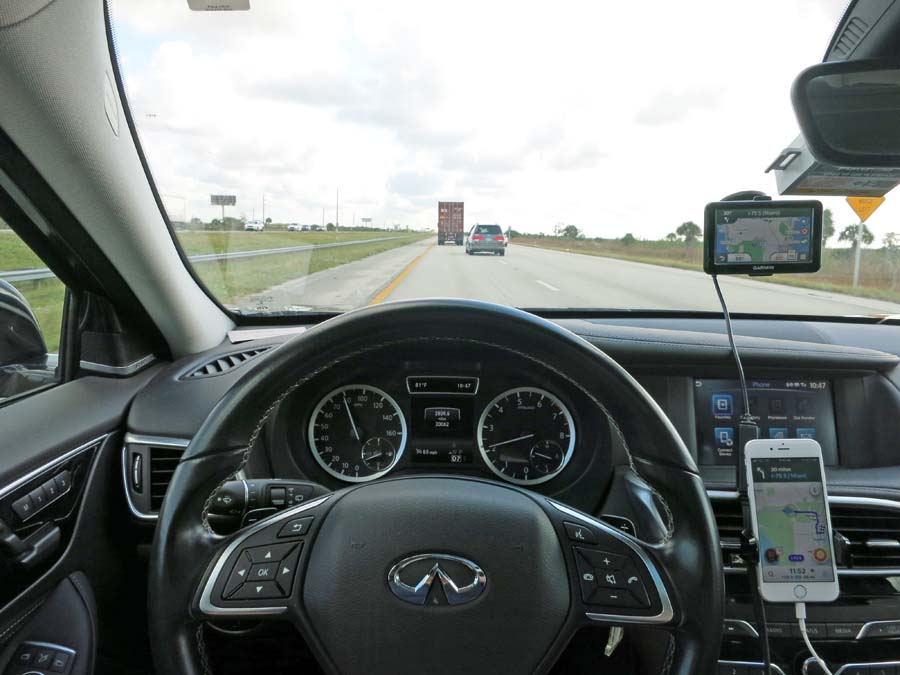 In Miami Airport there is something called the "MIA People Mover". The letter "MIA" stand for "Missing In Action". The people mover is so complicated to navigate they have the map below. There are only two stops on the MIA people mover. If you board at Central Station (the rental cars) it takes you to MIA station (the airport), and vice versa. There are zero extra stops. If you get on at one location, when the doors open get off, that's the whole tour.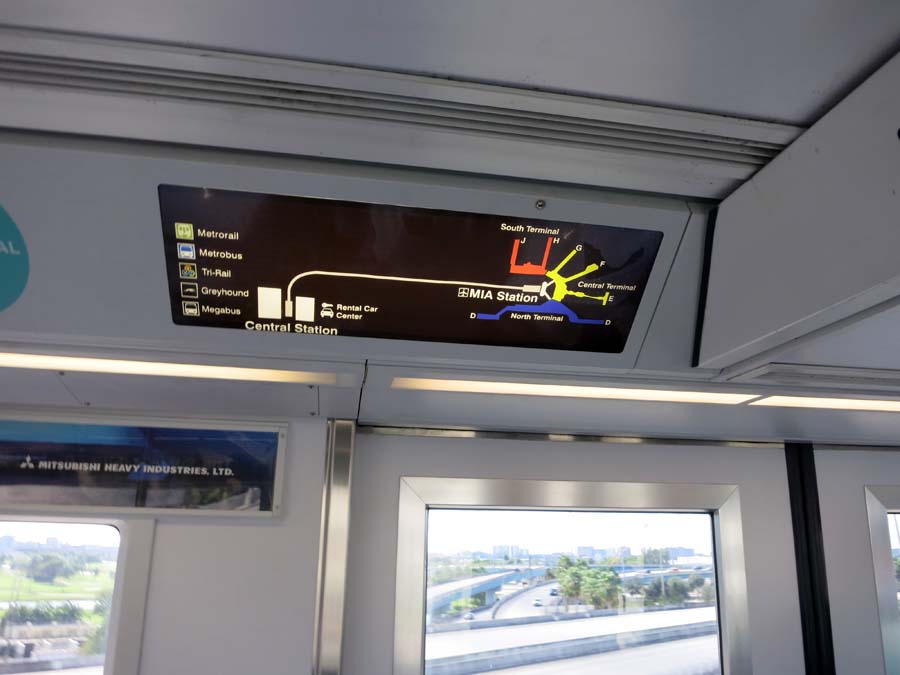 In Miami they try to get you to remember not to bring your firearms through the TSA checkpoint. I mean, who can remember these sorts of pendatic rules?? I can never remember if I'm supposed to bring my gun on the airplane or not, honestly. The rules are so complicated nowadays.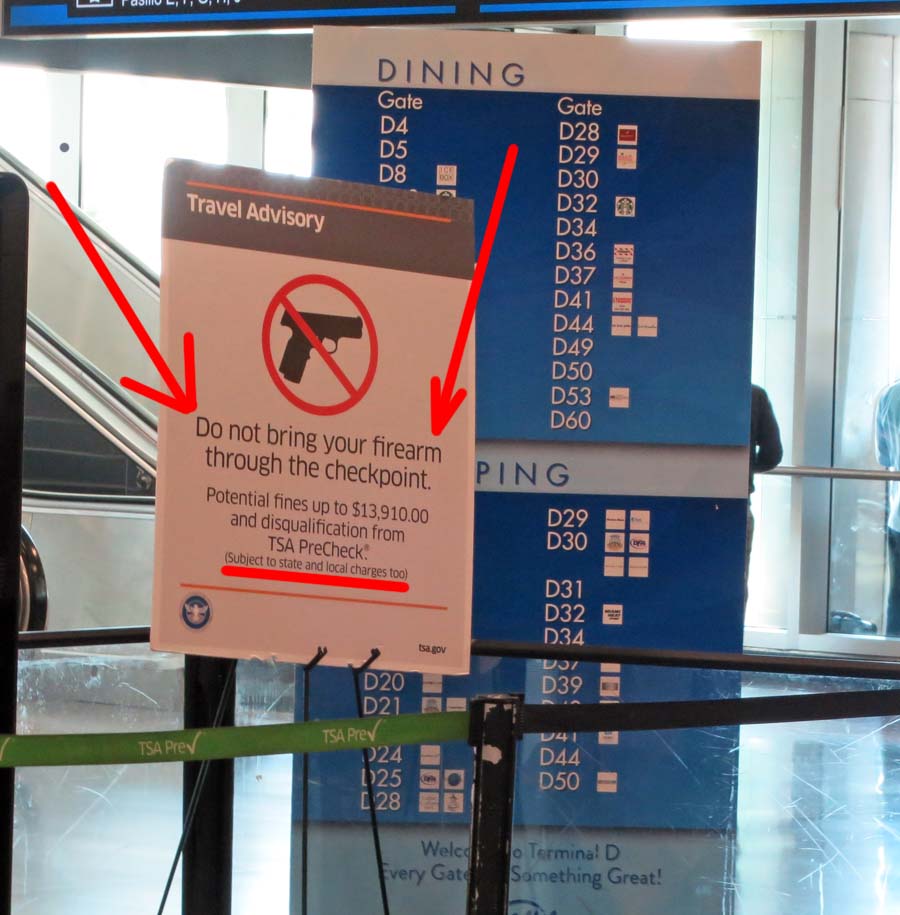 All done!