2022 Brian and Katherine Get Married

(6/28/2022)



Brian and Katherine got married on Tuesday, June 28, 2022 in the courthouse in Austin, Texas. Brian proposed to Katherine on Tuesday, May 10th, 2022. Here are some pictures... You can click on any photo for a higher resolution picture! That is the original!
In the picture below, Katherine and Brian are taking various photos wandering around Austin before getting married.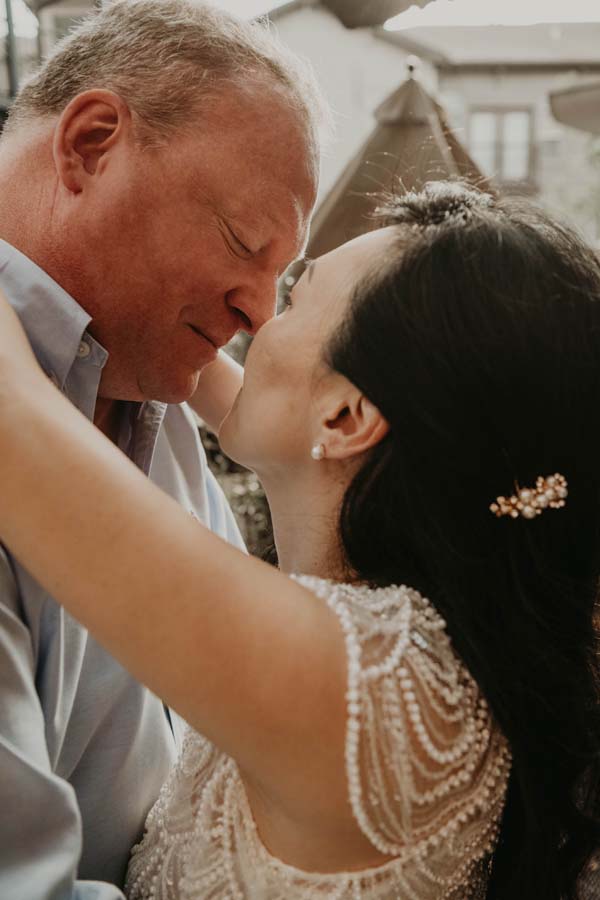 Random locations inside of Austin, all near South Congress.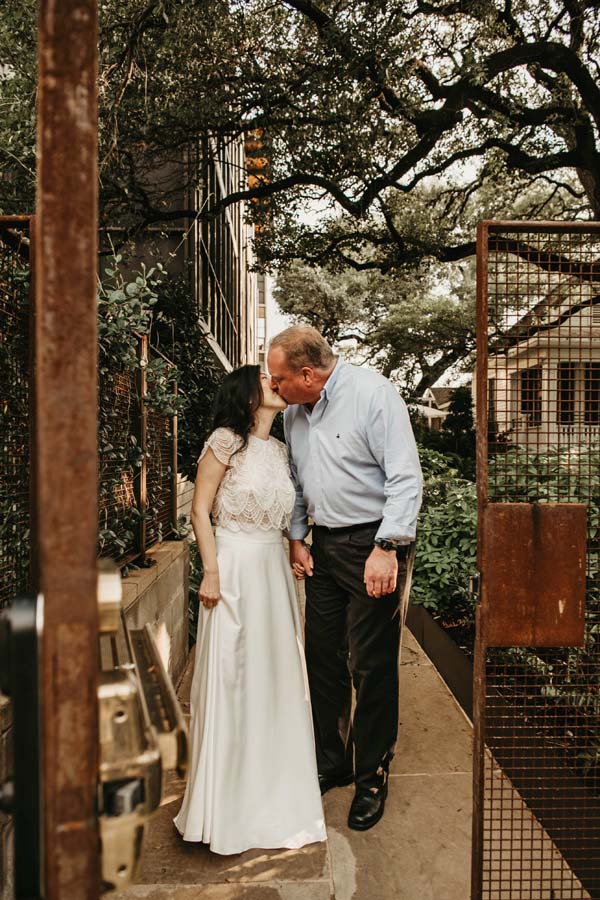 A random wall, with Brian and Katherine.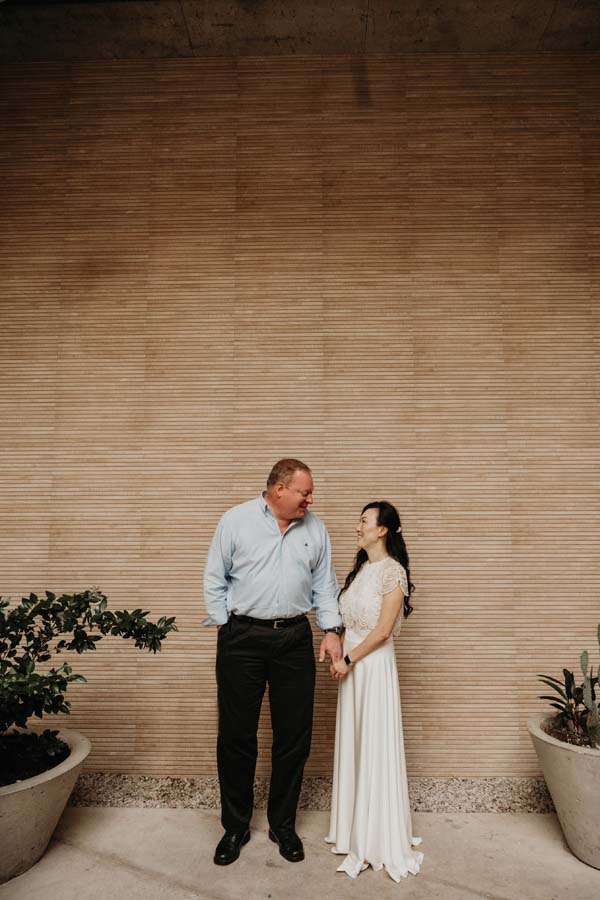 Brian kissing Katherine's forehead.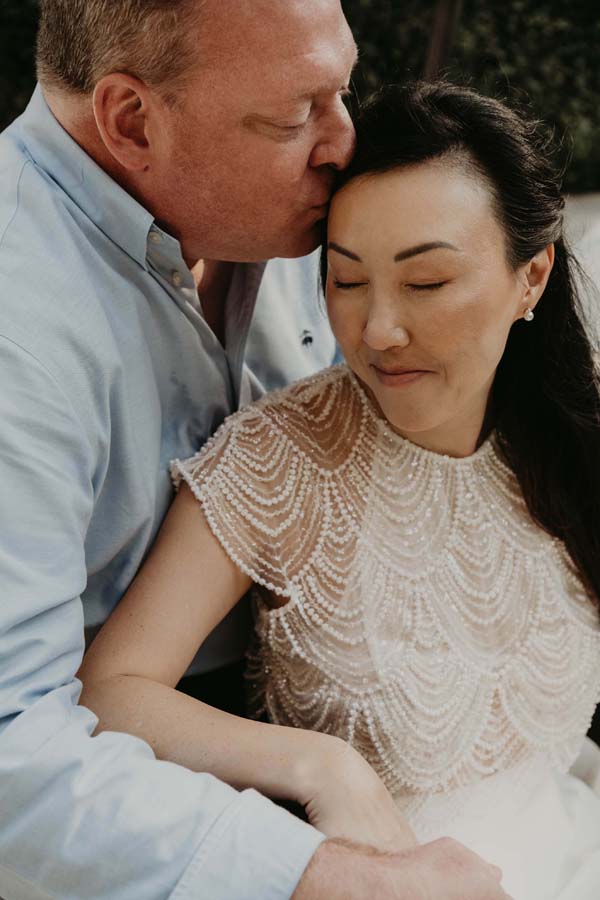 Sitting on steps, as we often do, with Brian wearing long pants and Katherine wearing a wedding dress.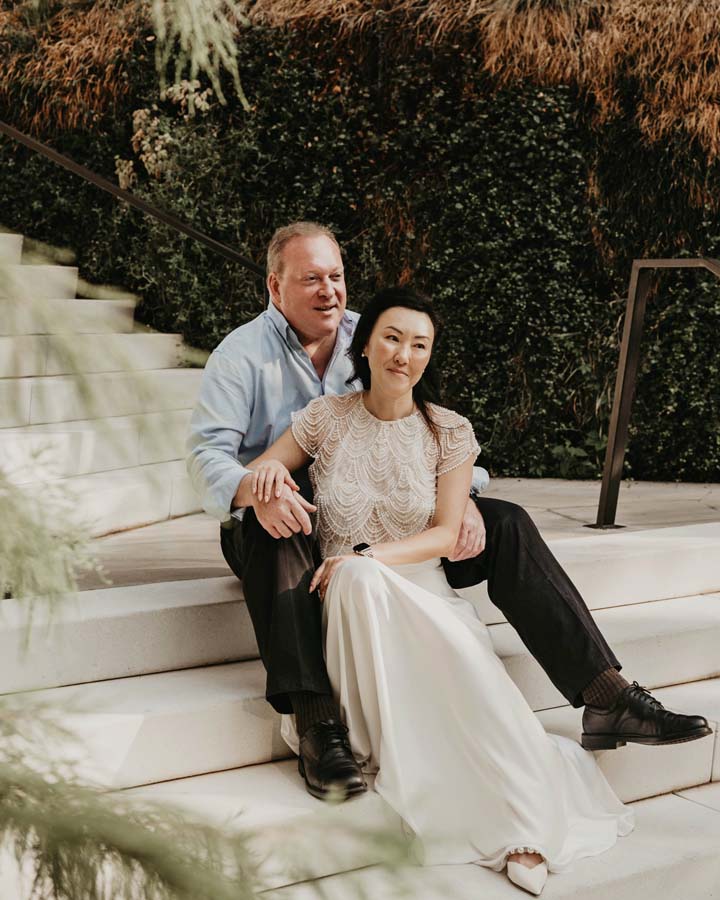 Walking to the next location to shoot photos. The location below is in front of where Katherine and I first stayed (Hotel Saint Cecilia) when we visited Austin for the very first time. Click here for those pictures.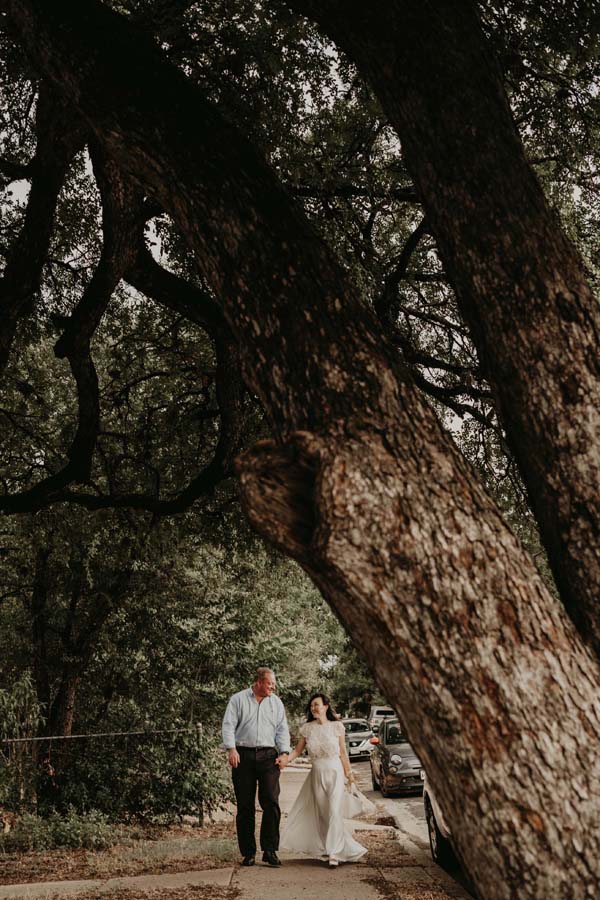 After taking photos, breakfast with Lia, Katherine, and Brian. The photographer also joined us, but took a few candid shots.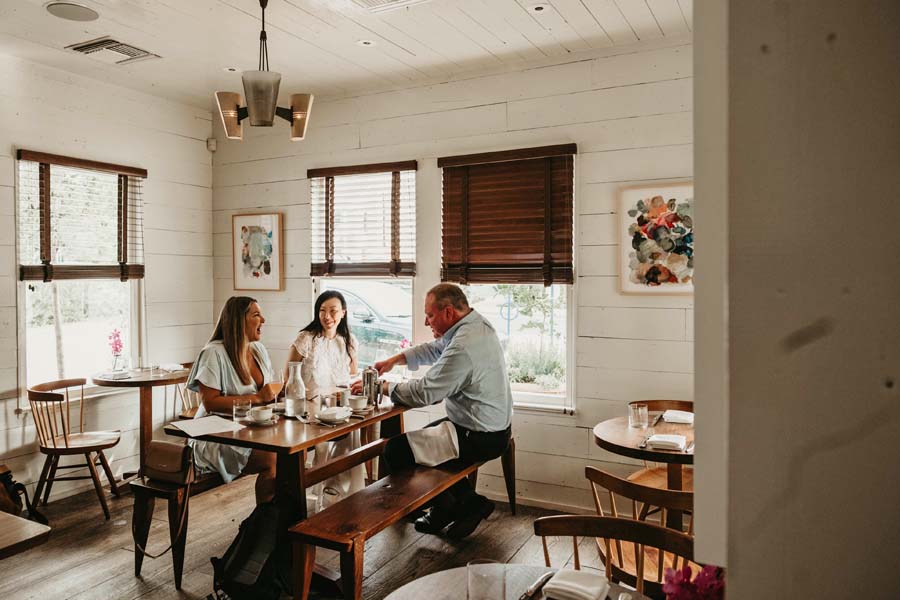 Walking up the steps together at the Travis County Courthouse.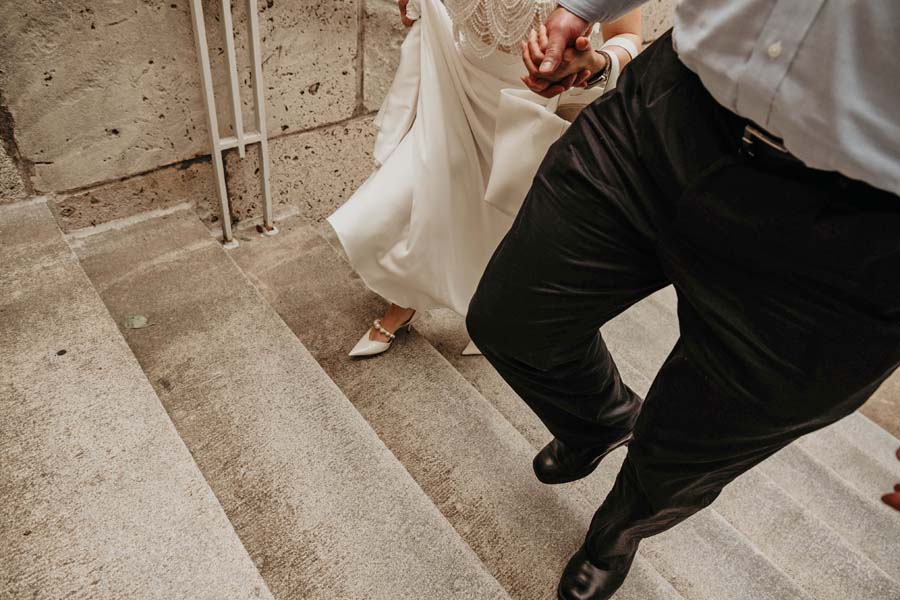 Pictures on the steps just before getting married in this building.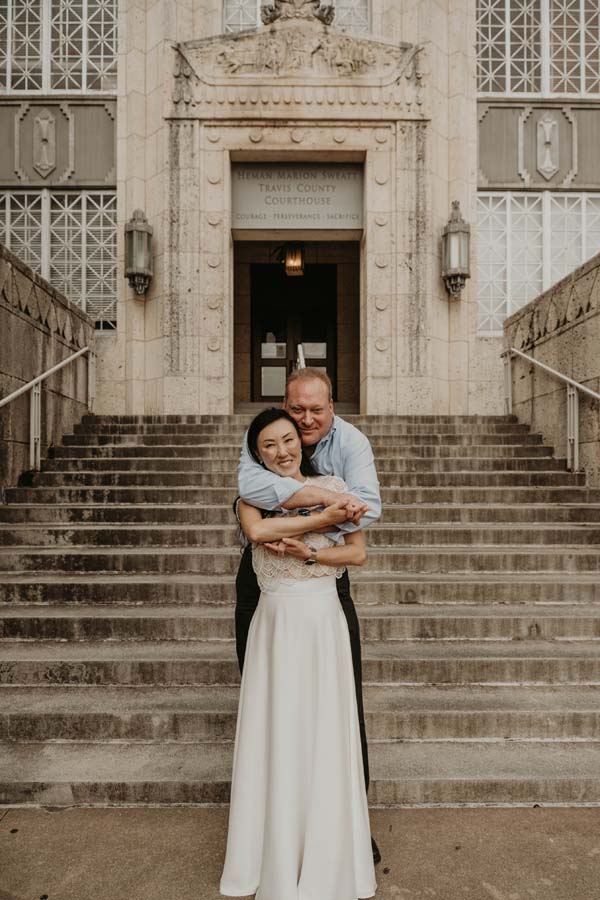 Another picture on the steps before getting married.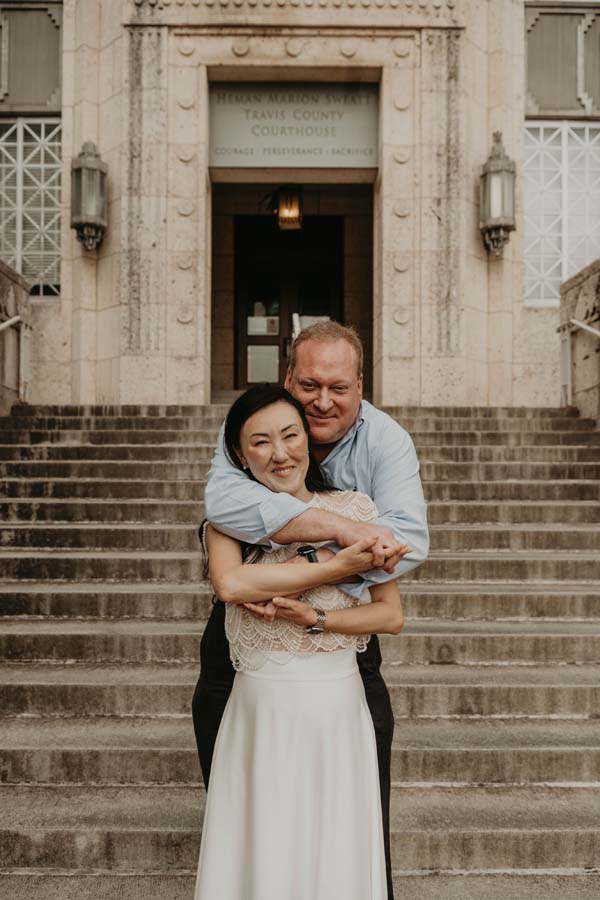 Lia hugging us 10 seconds after we got married.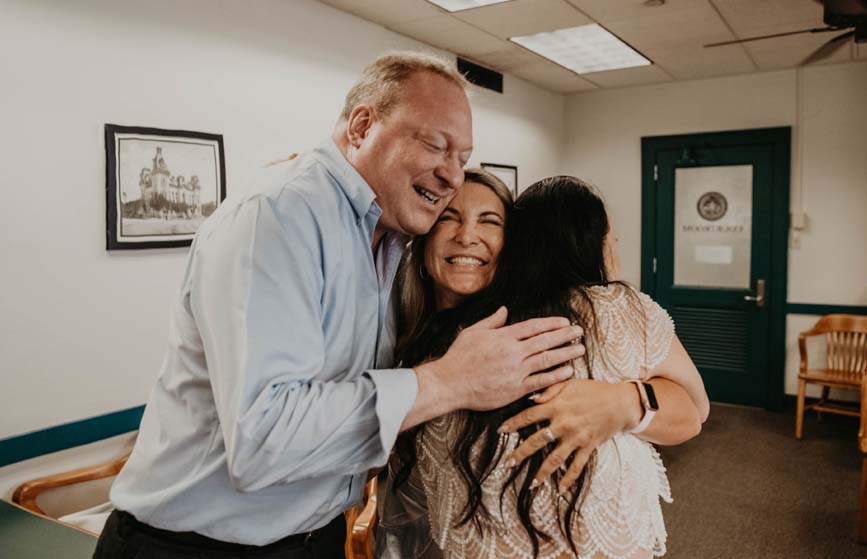 A few parting photos on steps inside the Travis County Courthouse. The scene around us is kind of amusing but you can't tell. People going to trial and lawyers and even the armed guards would all be super nice and wait for the photos to be taken before walking past us on the steps. The only "happy" thing that occurs in a courthouse are weddings. Everything else is pretty much somebody having a bad day.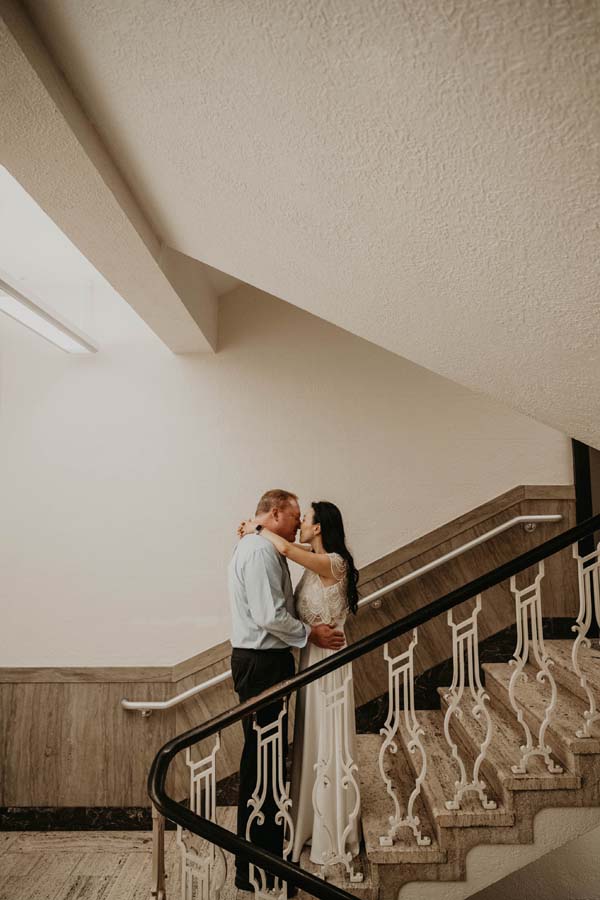 The photographer included this picture in black and white.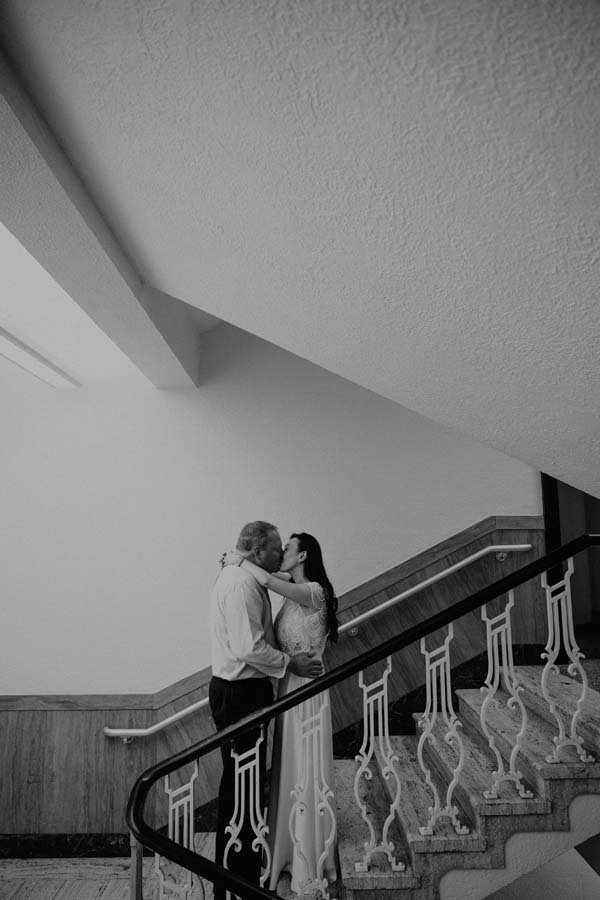 All done!