2014 Papillon Puppy Party

(4/5/2014)
On 4/5/2014 a few people gathered to celebrate Belle's second birthday. Belle is a Papillon Dog so many of the invited guests were Papillons. There are some pictures from the party on this page. Click on any picture below for an ENORMOUS version.
The party was held at Billy and Evelyn's house at 3234 Mattos Ave, San Jose. Below Katherine and Chou Chou (the small dog) walk into the party.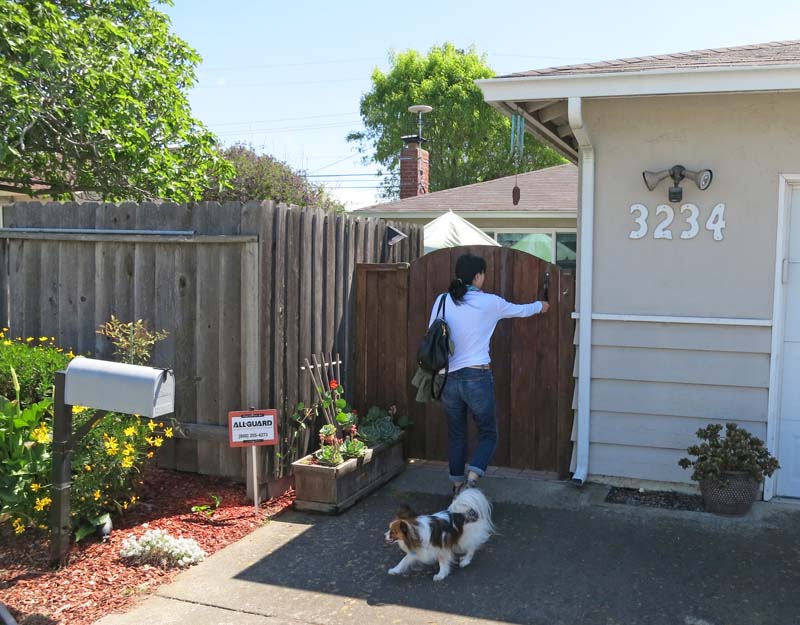 Evelyn Wong feeding the puppies treats. I've never seen so many Papillons in one place before. Belle (the birthday dog) is in a polka dot dress in the picture below. The other dogs from left to right are Natiri (Belle's mommy), Ariel (Belle's older sister) and Sparky (Belle's daddy).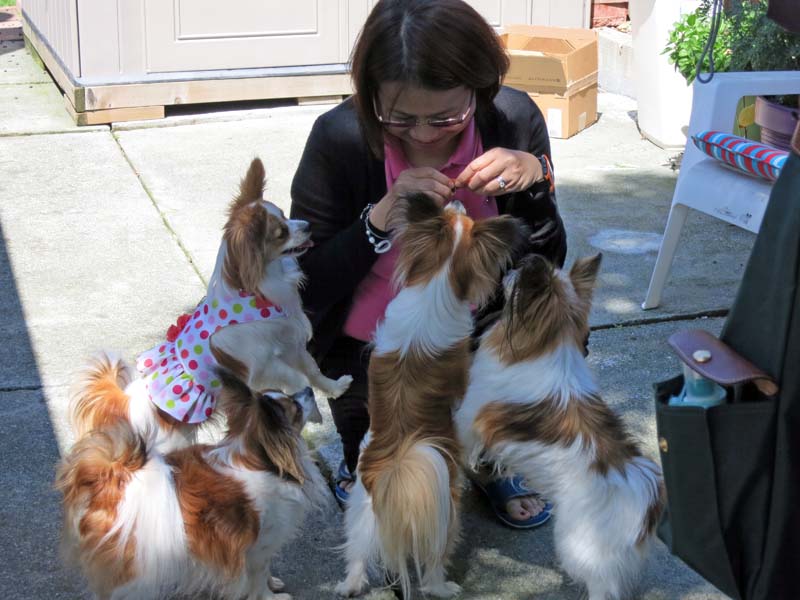 Below is Catherine Calarco holding two of her Papillon dogs, the one in Catherine's right hand (the left most dog in the picture) is Sparky, who is Belle's father.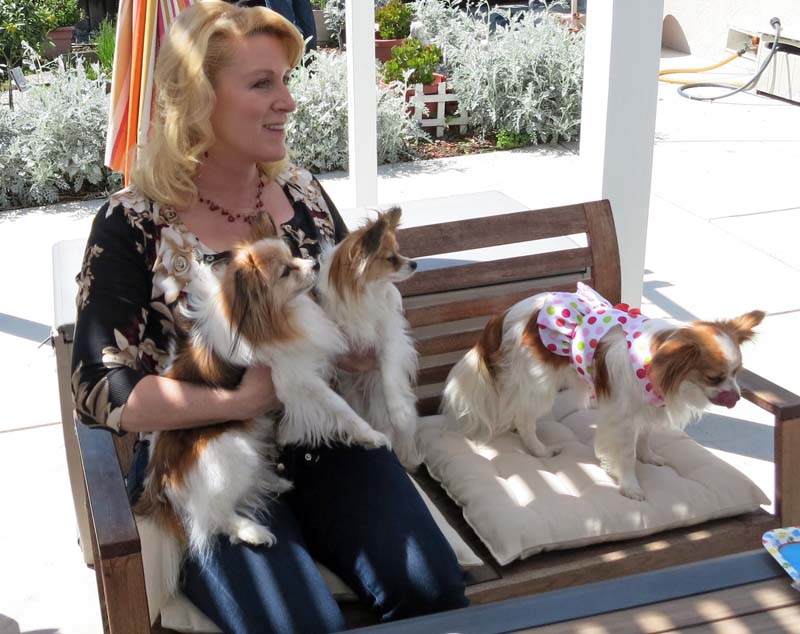 This was a second birthday party for Belle, she had balloons and cake.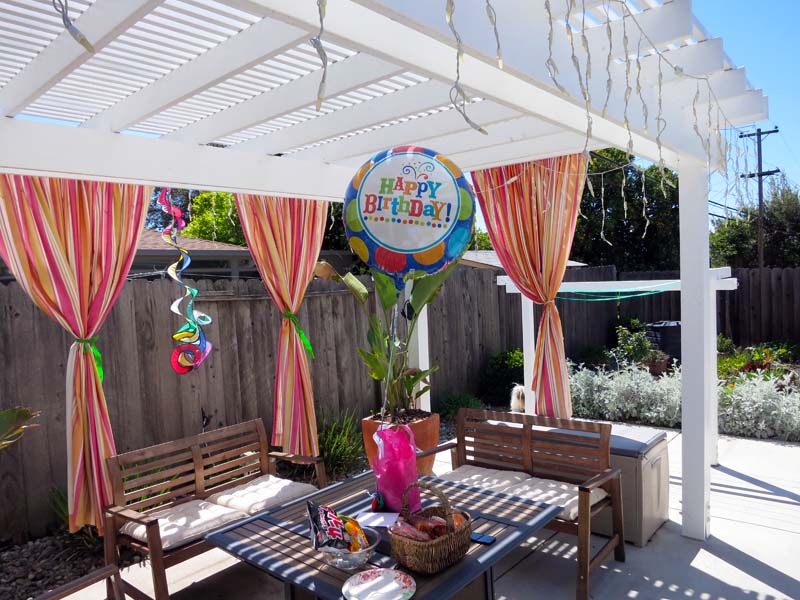 There was a cake for people (on the left) and a cake for the dogs (on the right).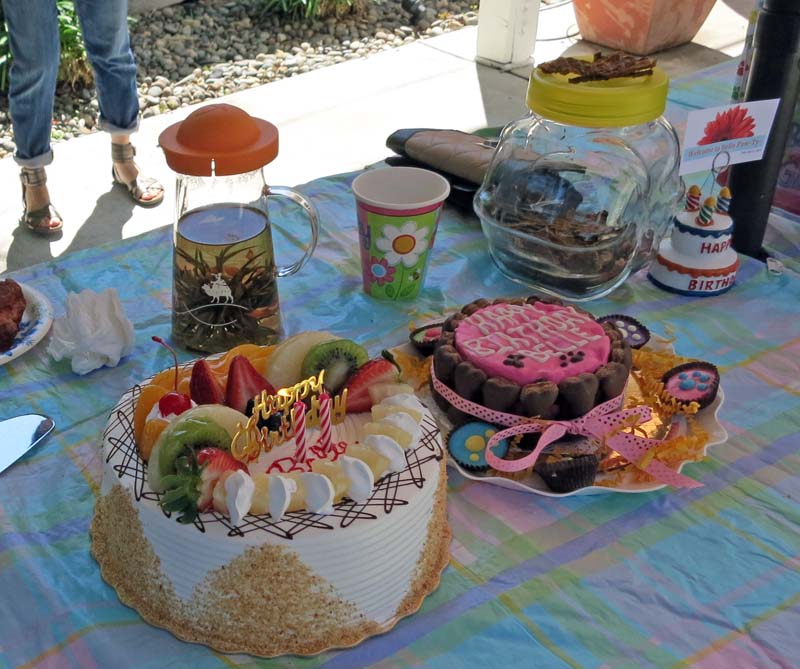 Below Belle is eyeing her cake.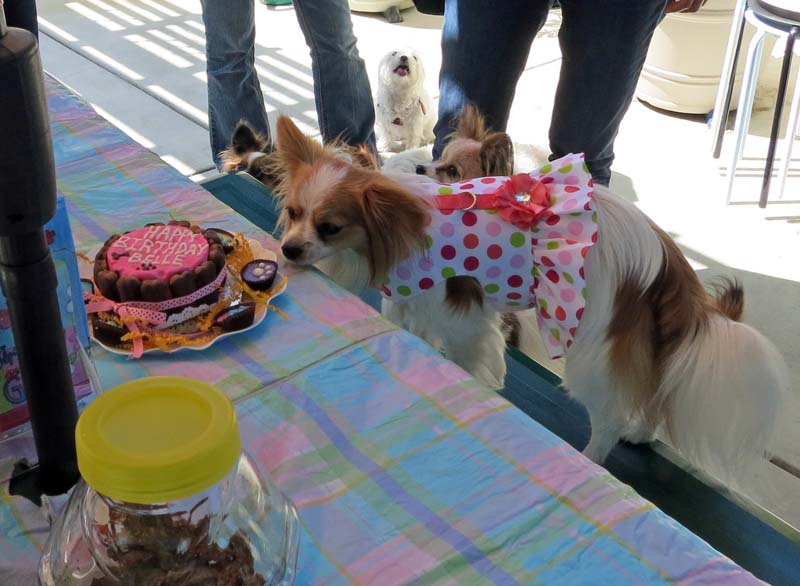 Human guests at the party, from left to right Cyrus, Sophie, Monika Gorkana, Adam Nelson, Kristen Nelson (facing away), Catherine Calarco (holding Belle the birthday dog).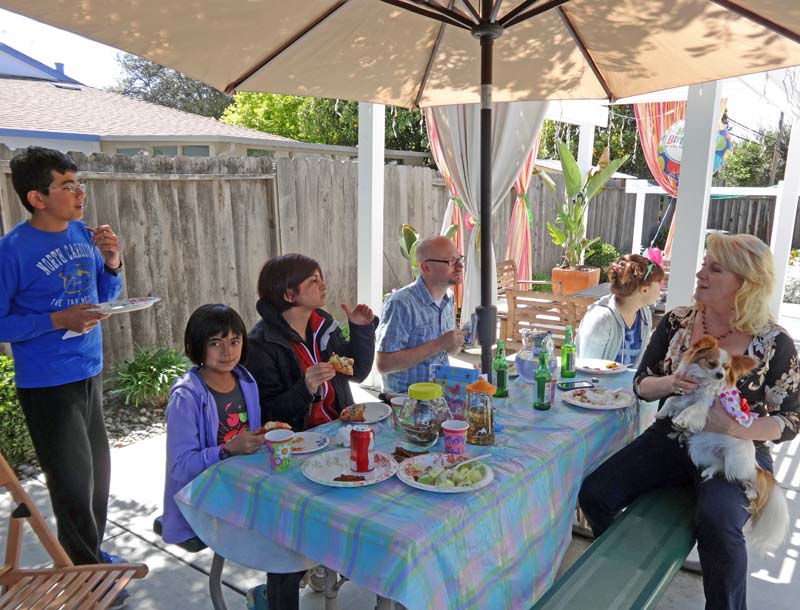 A few Maltese dogs crash the party! (They are the little white curly ones in the picture below.)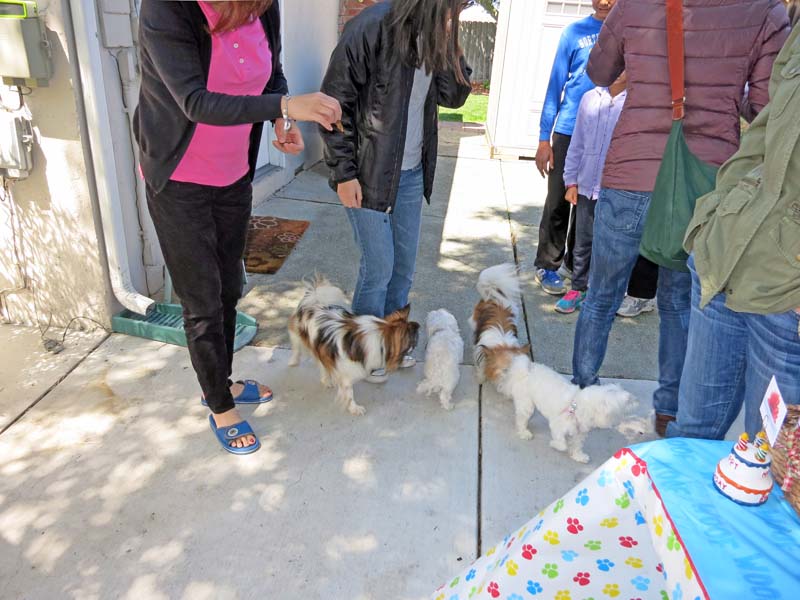 So many Papillons underfoot.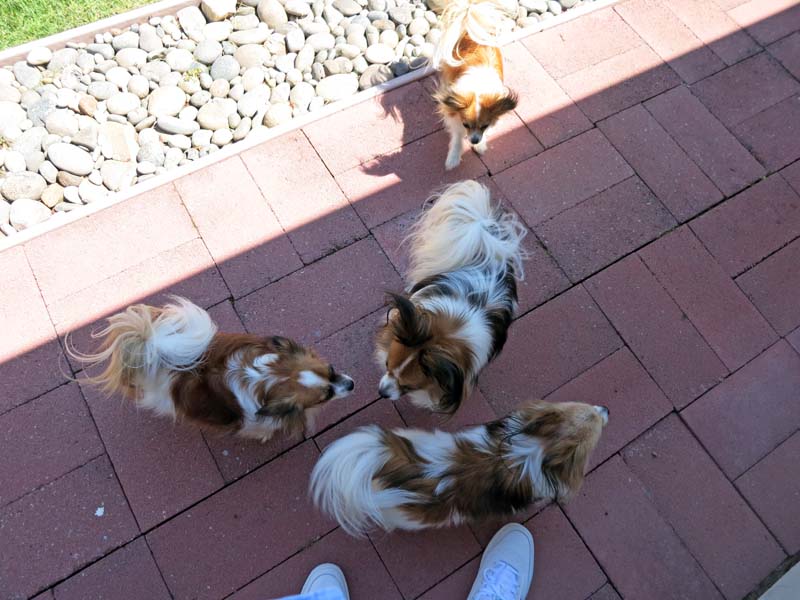 Catherine (blonde hair) meets Katherine (black hair). Both own Papillons.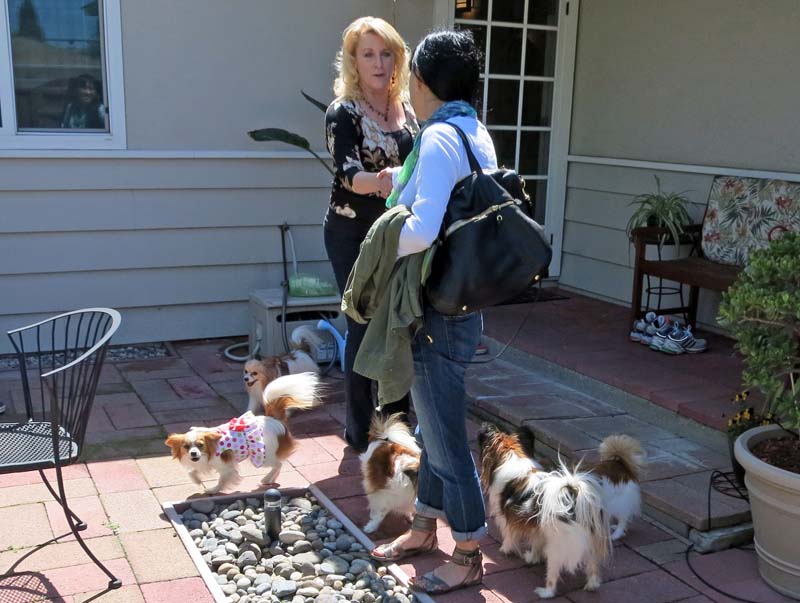 Chou Chou stands on his hind legs for a treat.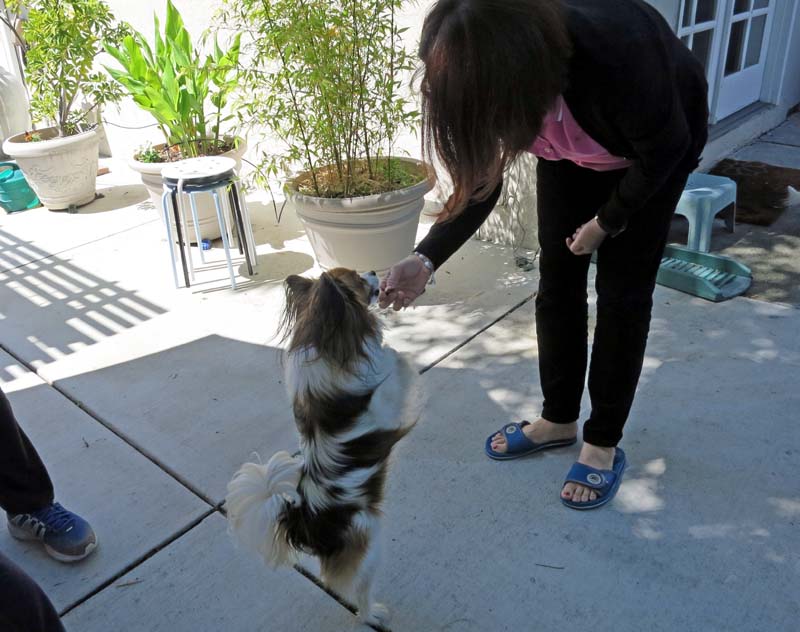 So many Papillons!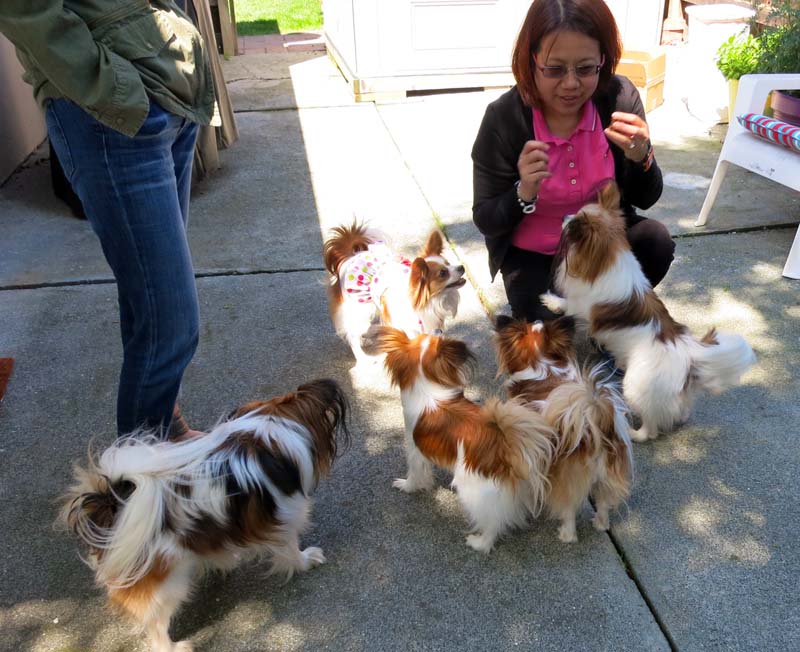 Little cute Papillons.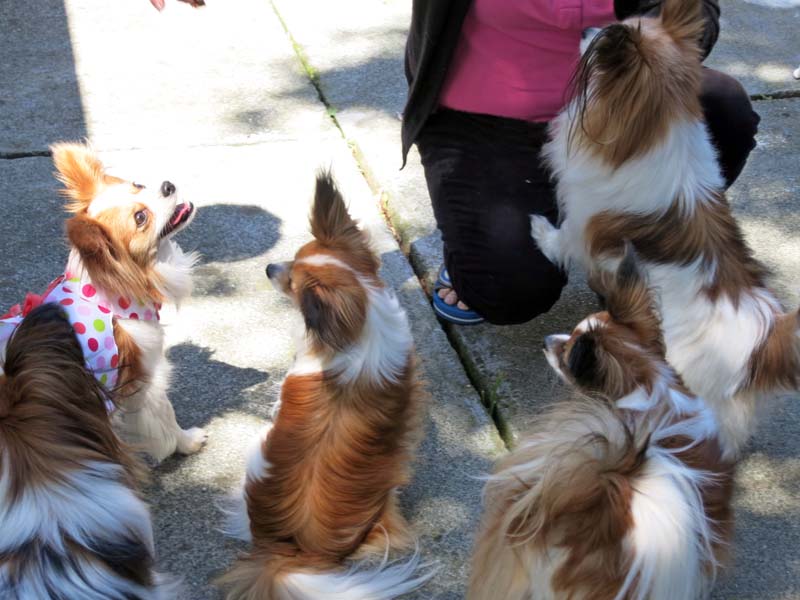 Papillons seem to like food.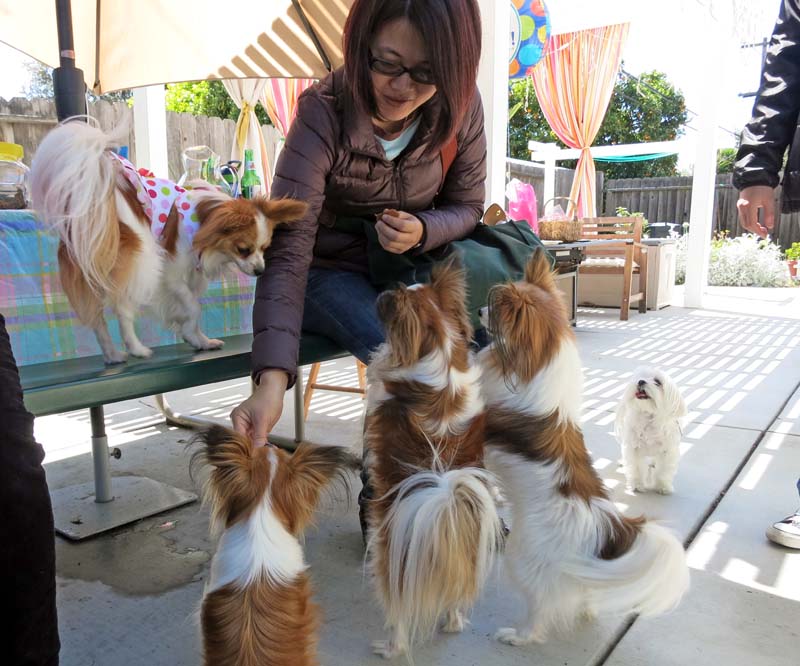 Belle eyes her birthday cake.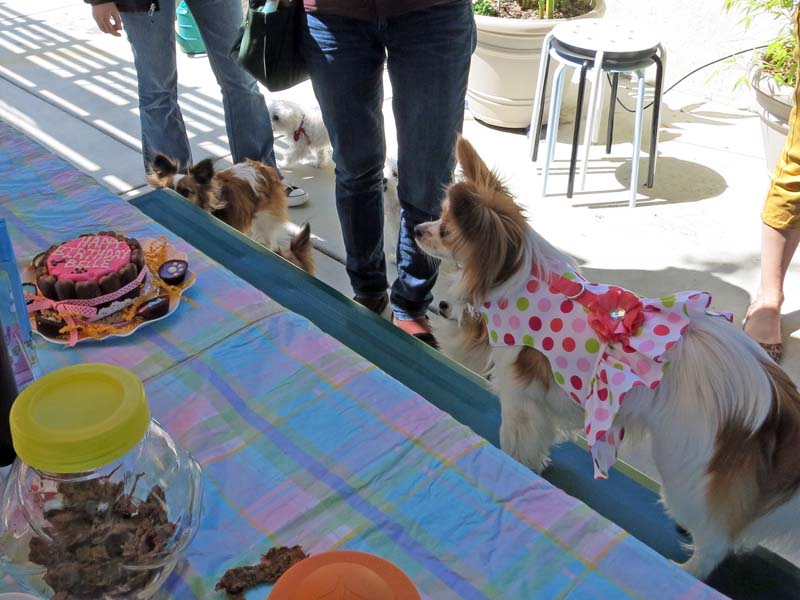 Below is a solar powered pair of butterflies that flutter about in a random pattern. They keep the dogs mesmerized.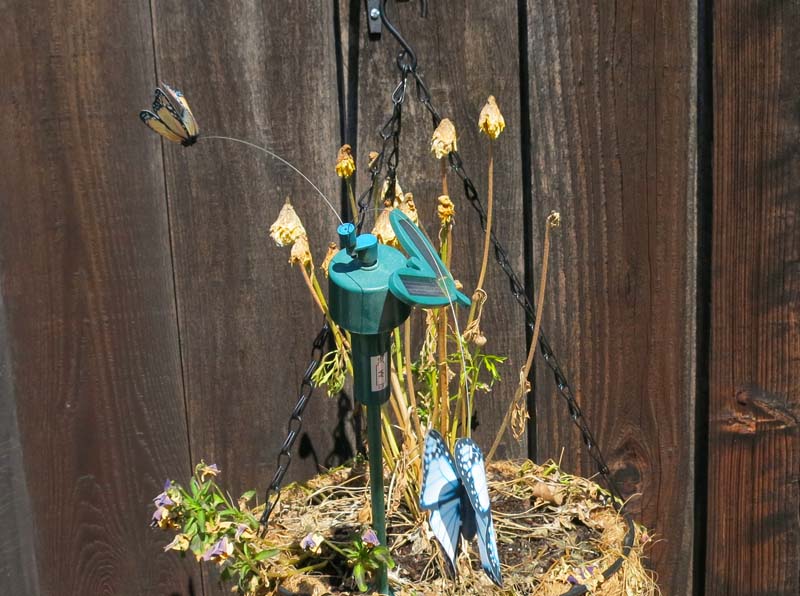 Katherine with a pack of wild Papillons.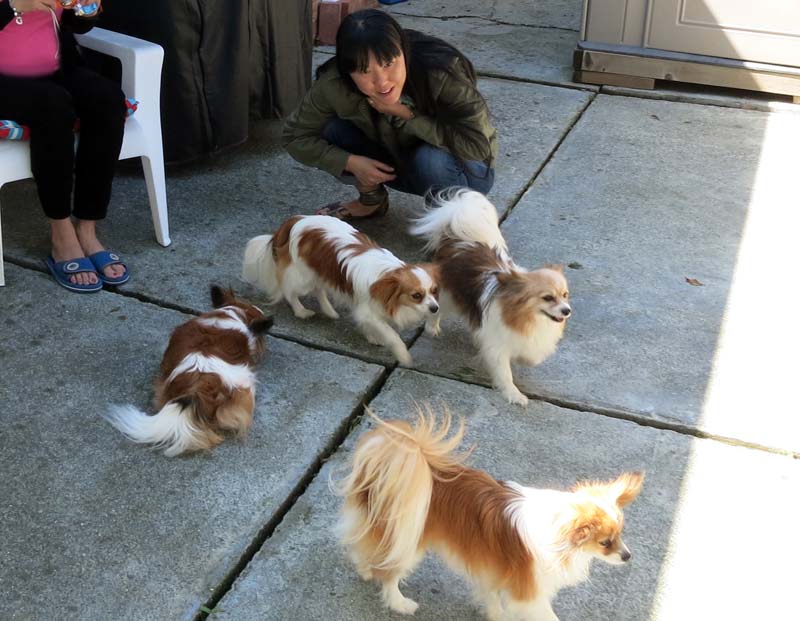 Adam on the left holding Jack his son meeting a Papillon held by Catherine.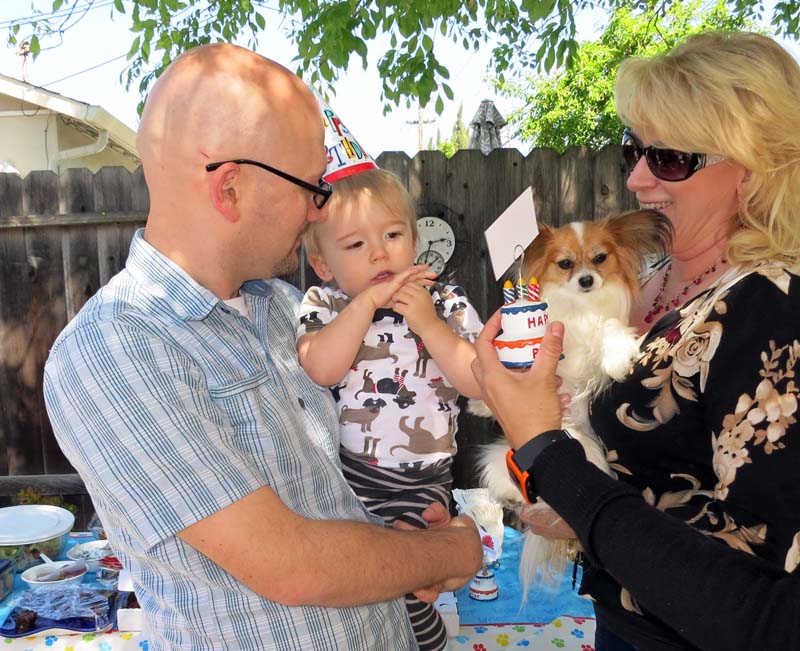 Jack in a custom Backblaze hoodie. This hoodie was hand painted by Kristen (Jack's mom).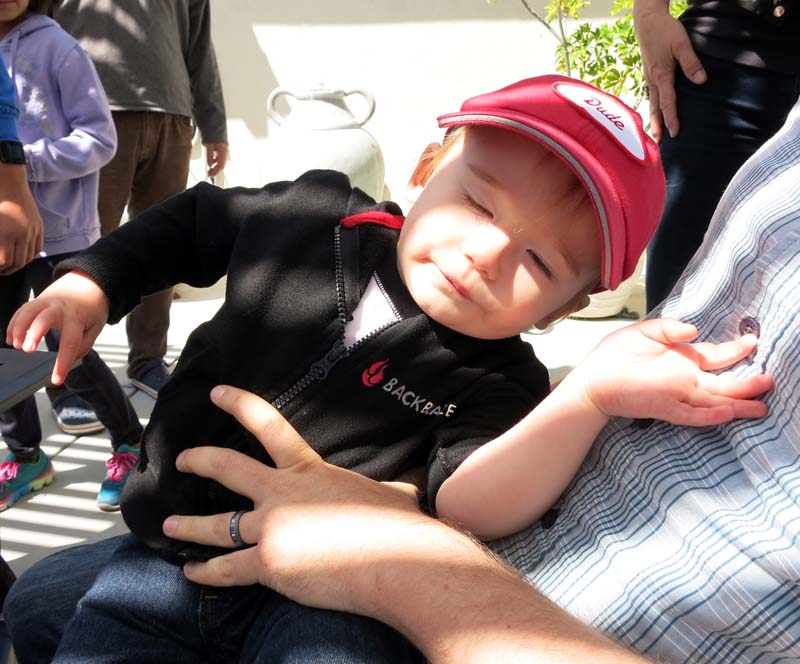 Katherine gets licked by a Papillon. I think this is Chou Chou.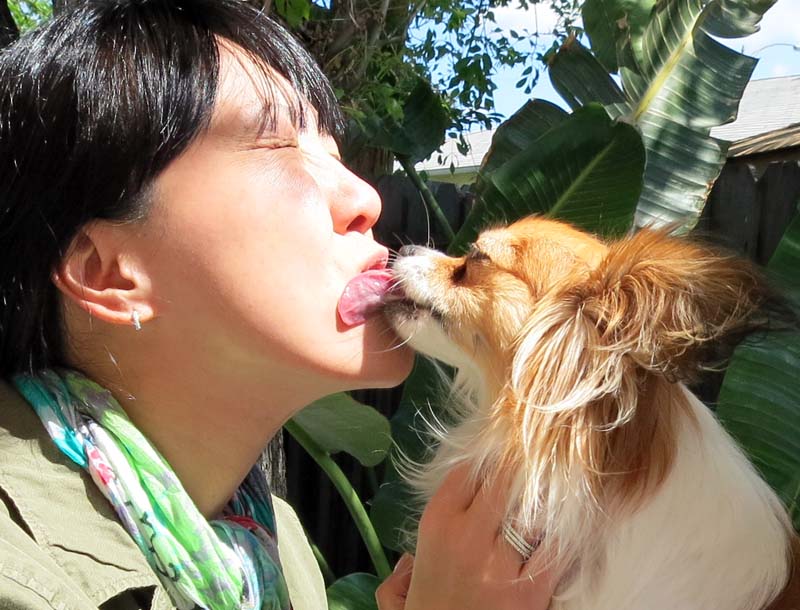 That's it!