2014 Randy Wilson 50th Birthday Party in Santa Barbara

(11/28/2014)
My brother Randy turned 50 years old, and his party was in Santa Barbara on Friday, November 28, 2014. Here are some pictures. We (Brian, Howard, Katherine) were all coming from Pacifica to Santa Barbara, so we chartered a small plane to fly from Half Moon Bay airport to Santa Barbara Airport. Below from left to right is Howard Wilson, Kathering Chung, and Brian Wilson (me). Click Here for many more pictures and explanation of the chartered flight experience.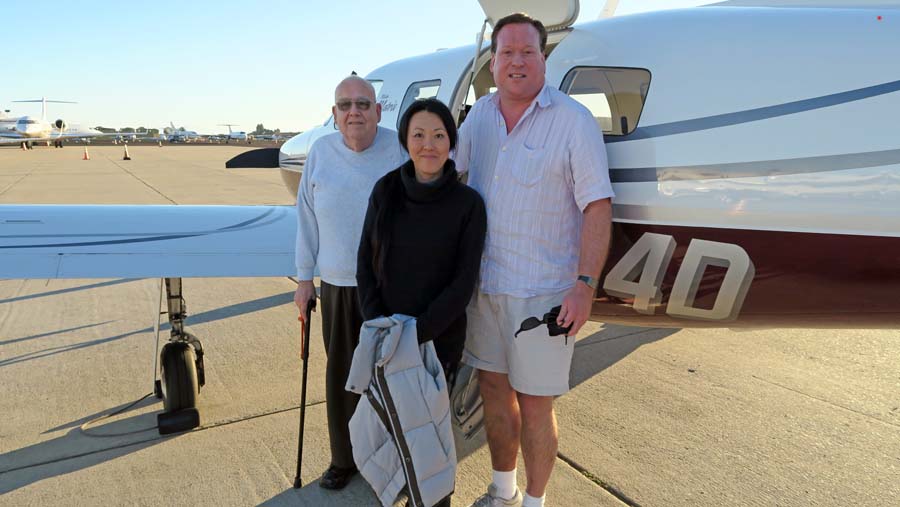 When we arrived in Santa Barbara 70 minutes later, we went to Danny Echt's house. Below we are waiting for Randy (the birthday boy) to show up, Howard Wilson is talking with his grandson Eli Echt-Wilson and Eli's grandmother Carole Echt. In red dyed hair is Aaron Moxness.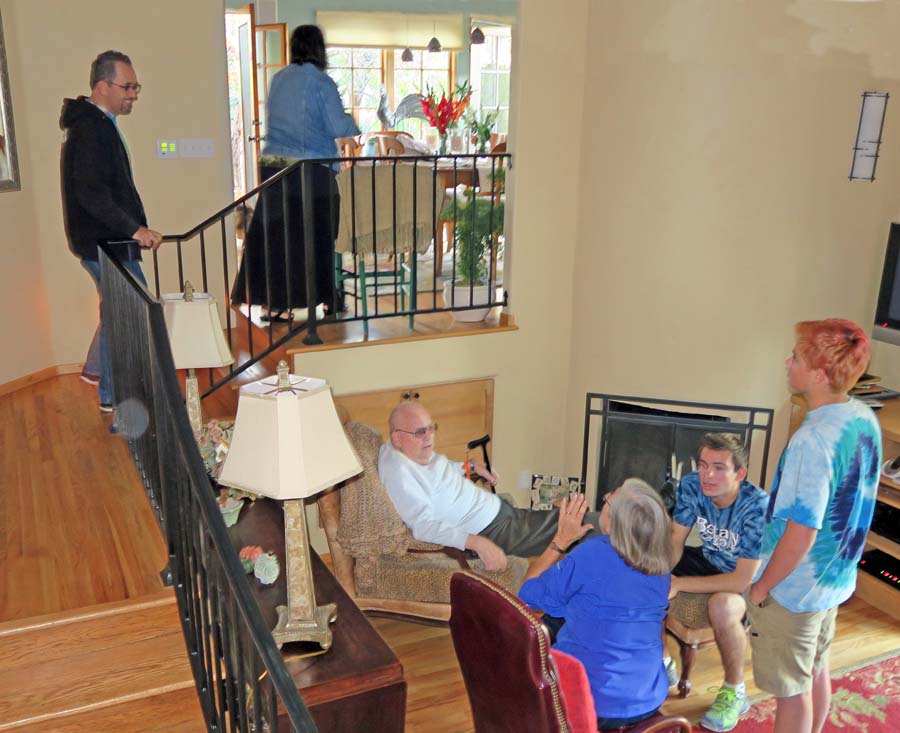 Katherine talking with David Echt.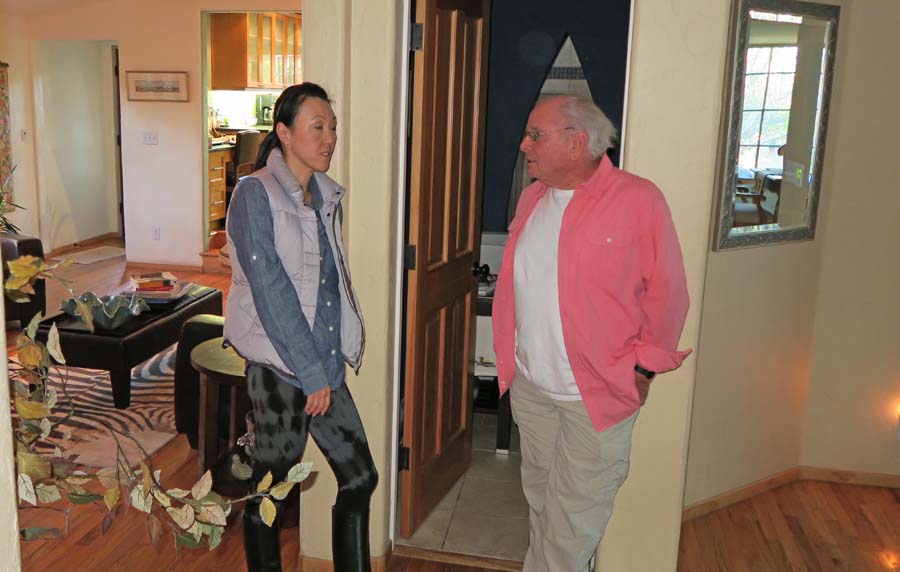 The crowd waiting to surprise Randy, from left to right along the back it is: Leslie Dinaberg, Amy Echt, David Echt (in pink shirt over white T-shirt), Sarah Weld (blue shirt), Charla Bregante, Wayne Snodgrass, Gabby Echt, Hannah Echt, Ari Echt-Wilson crouching. On the couch from left to right is Molly Moxness, Eli Echt-Wilson, Katherine Chung (looking away), and at the far right is Howard Wilson in a chair cut off by the picture.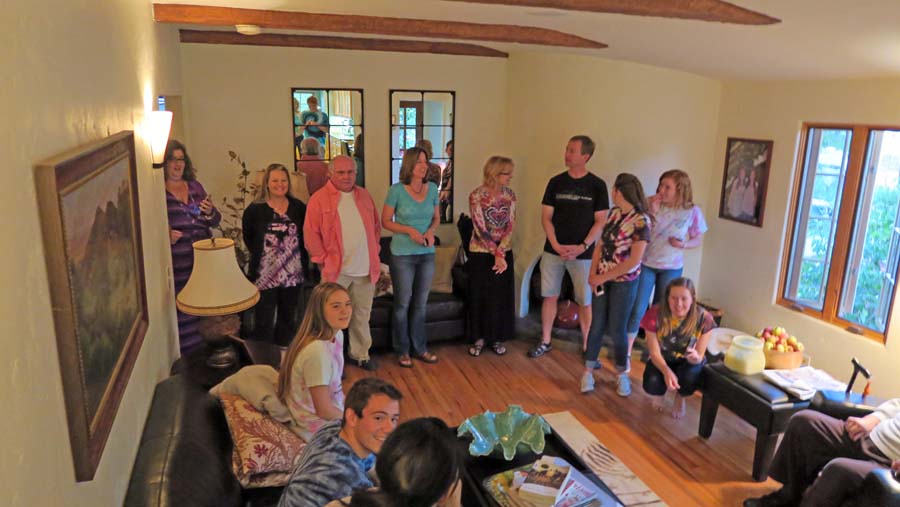 From left to right Howard Wilson in the chair, Ramey Echt (Randy's wife) in the center, Meg, and Danny on the far right (just Danny's face showing).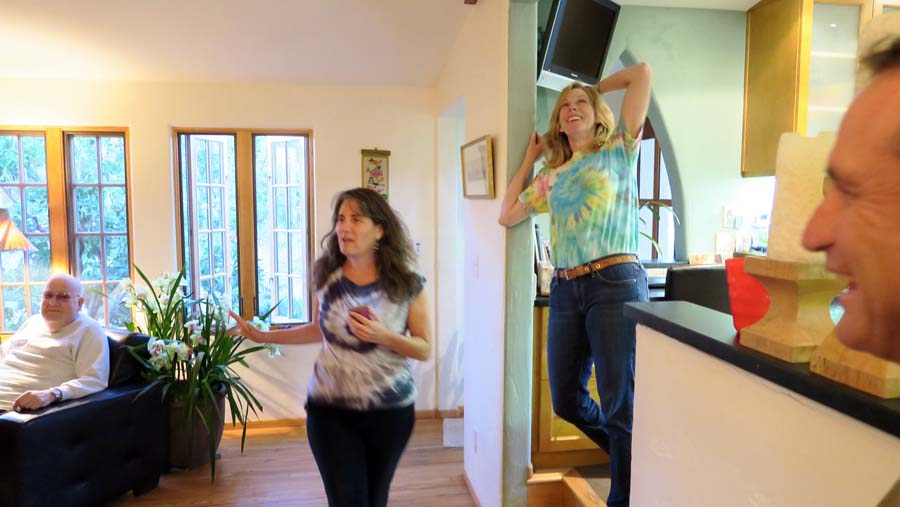 Below from left to right is Zak Klobucher (in glasses closest to the camera), "Big" Ari Echt in blue tie dye, Leslie Dinaberg in purple dress, and on the far right is Chuck Flacks.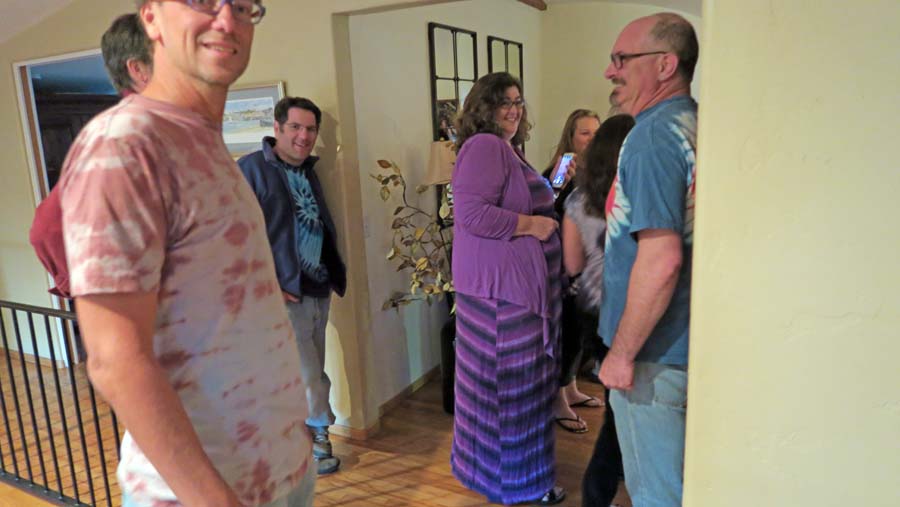 Chuck Flacks, Zak, and Mike Moxness.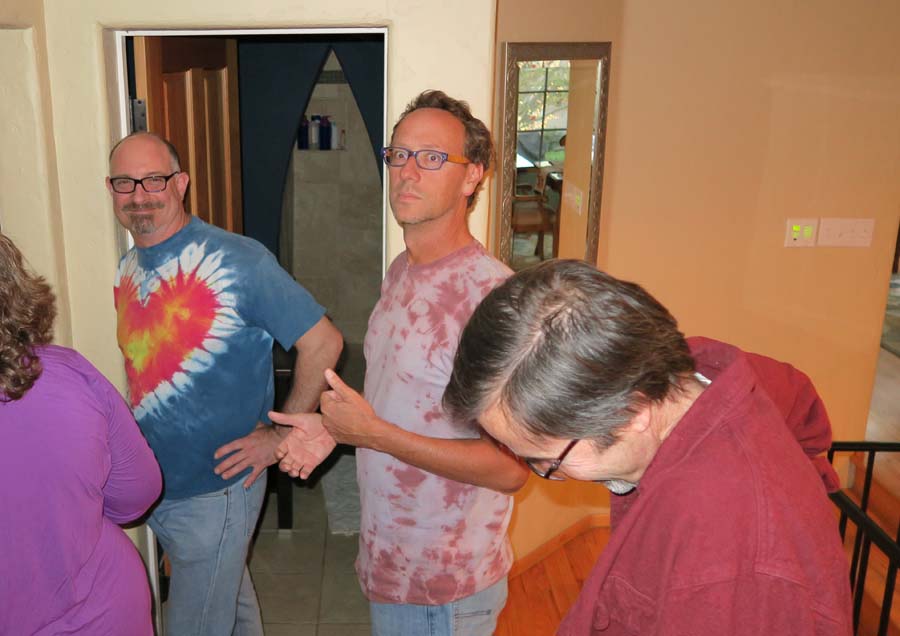 It turns out this was a "reverse surprise" party where we all thought we were surprising Randy, but Randy came up behind all of us dressed in bubbles and yelled "SURPRISE!" Here was the crowd a few minutes later laughing.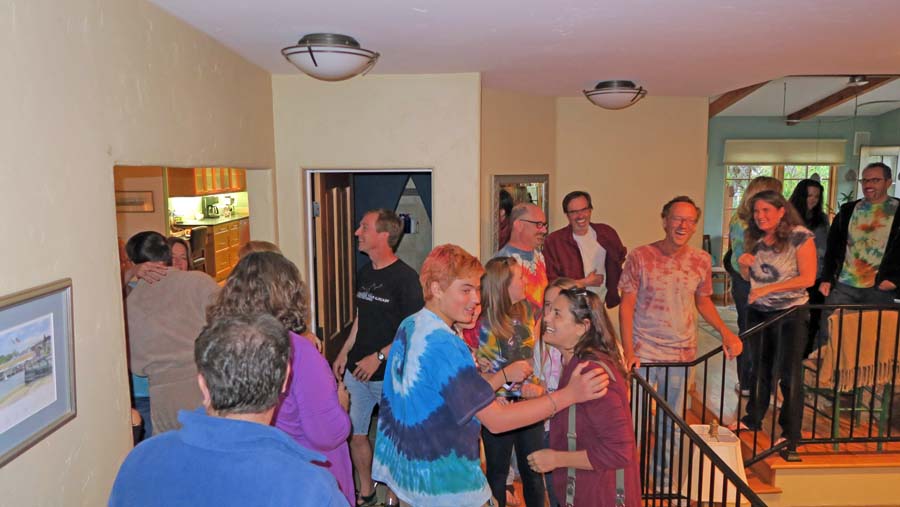 Most everyone at the party was wearing tie dye shirts.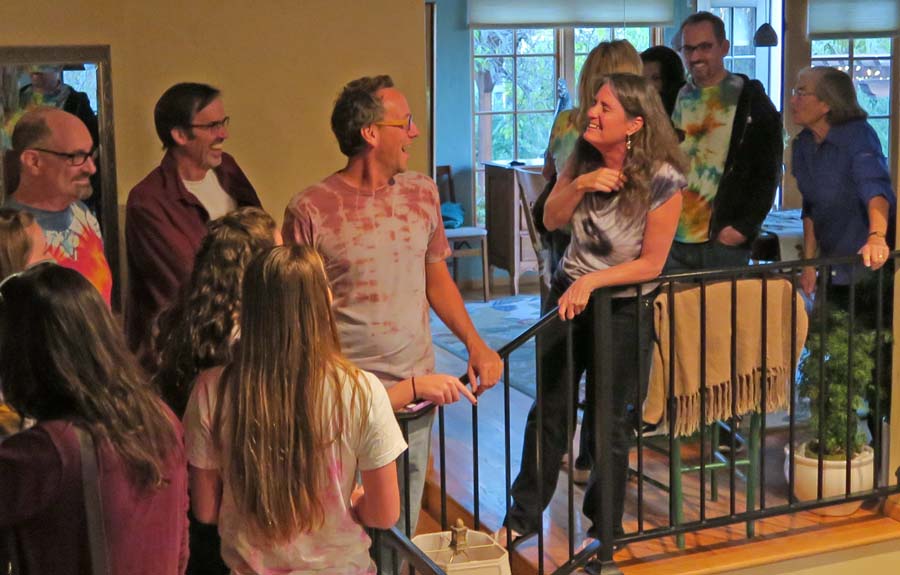 From left to right that is Aaron Moxness, Katie Davis, and Randy (the birthday boy) on the far right in a tie dye shirt.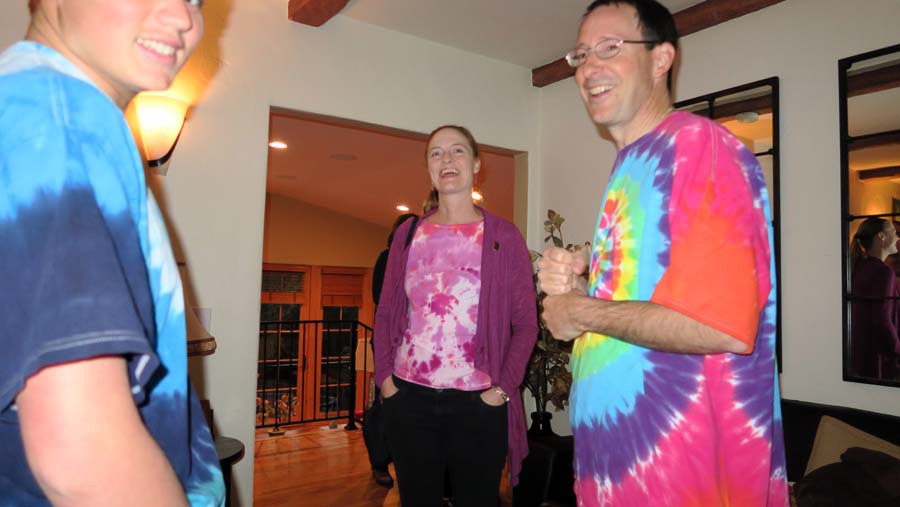 People talking at the party.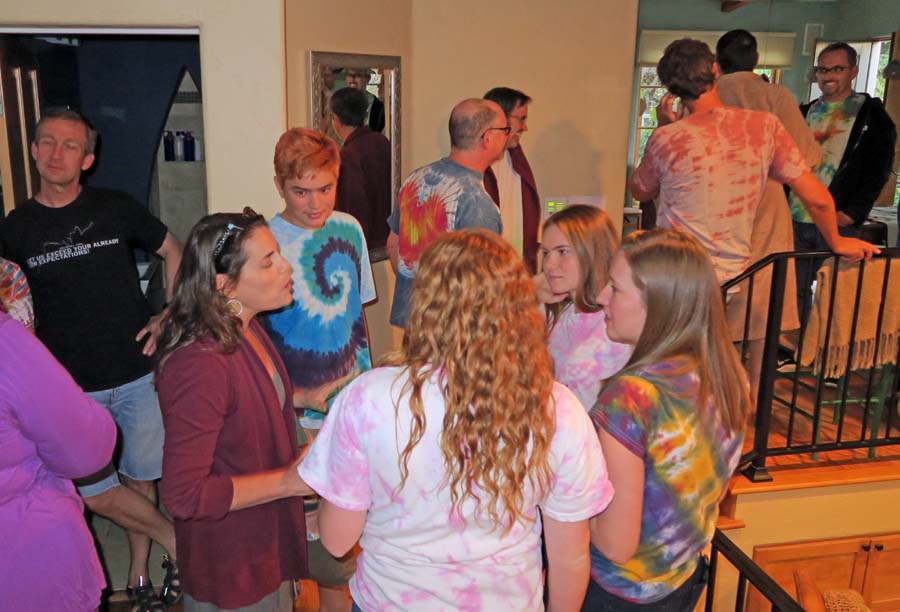 Center of picture is Mike Moxness in VERY faded tie dye (looks like white t-shirt) and red chamois shirt.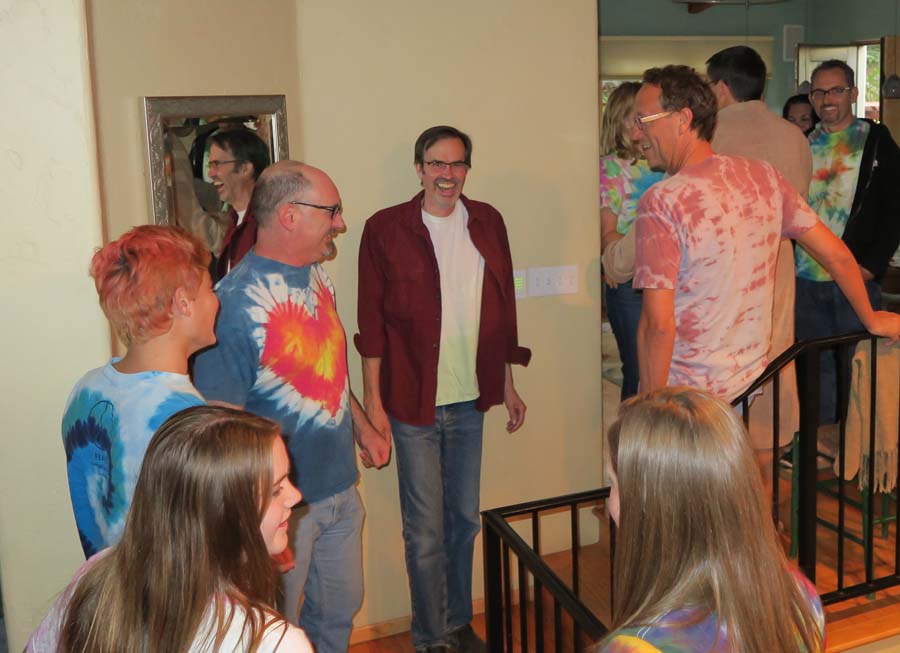 Chuck Flacks on left with the tie dye with a big heart on it. Chuck is talking with Ramey Echt. Chuck and Ramey were married for (2 years?) about 23 years ago.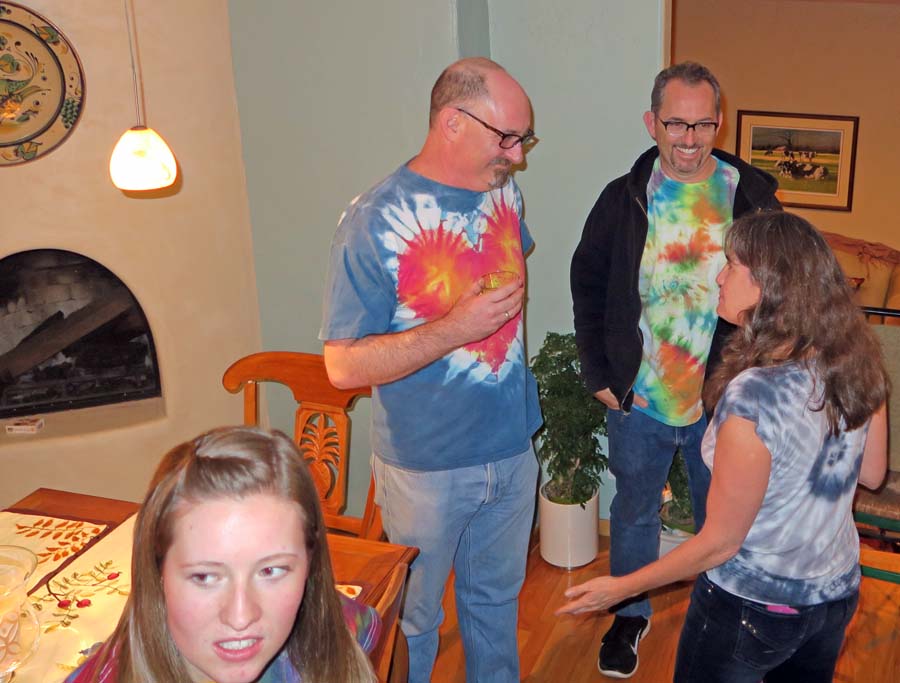 The birthday party had a taco truck come and make tacos in Danny's backyard.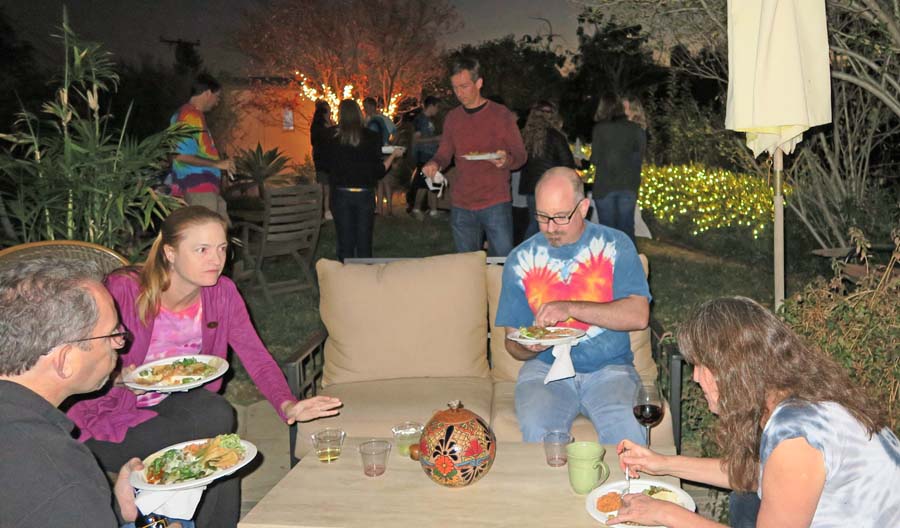 From left to right: Howard Wilson (Randy's father), Randy Wilson (the birthday boy), Carole Echt (Randy's mother in law) and David Echt (Randy's father in law).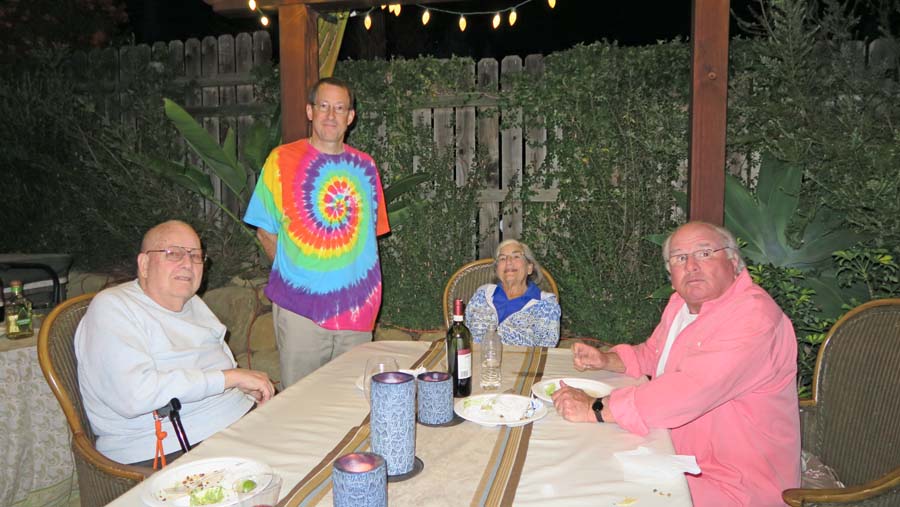 Randy blowing out the candles on his 50th birthday cake. The "cake" was a mud-pie.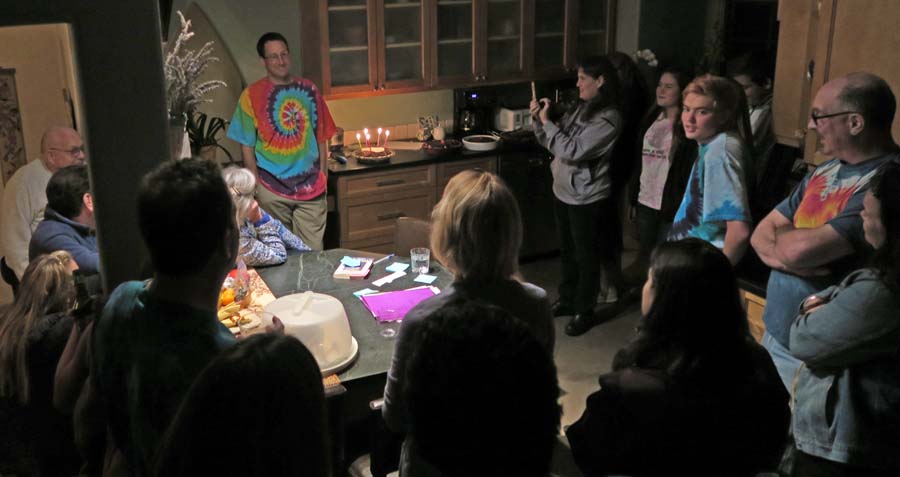 Eli and Ari talking with Albert Oaten.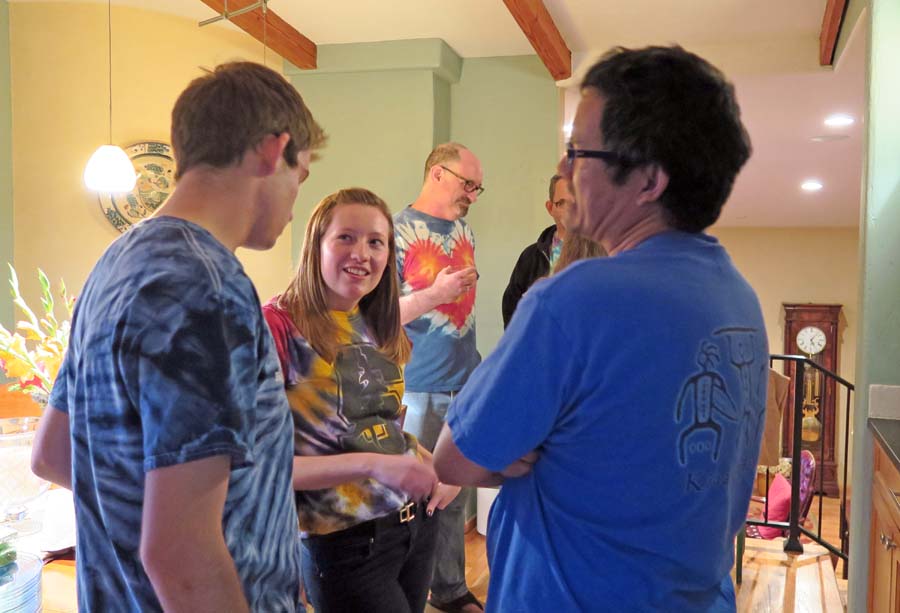 That's it!