2017 Backblaze Holiday Party

(12/14/2017)
On Thursday, December 14, 2017 most of Backblaze attended the annual Backblaze Holiday Party in San Francisco. Below are a few pictures, click on any picture for the highest quality "original".
Previous Backblaze Holiday Parties
On to the pictures! Backblaze employees and families boarding the bus at the San Mateo headquarters to go up to San Francisco where the party is at.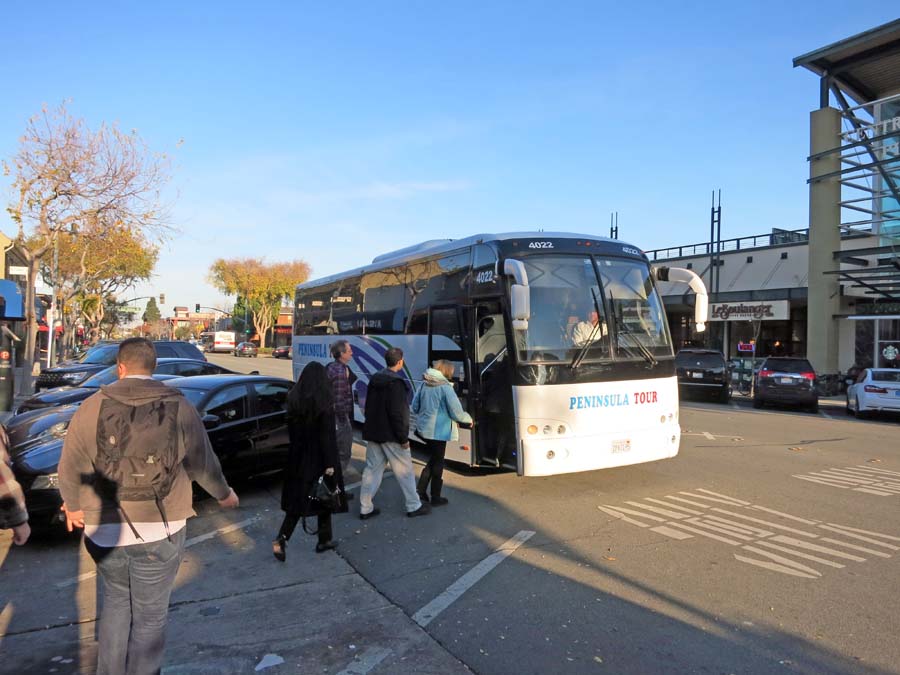 Shelby boarding the bus and hamming it up for the camera.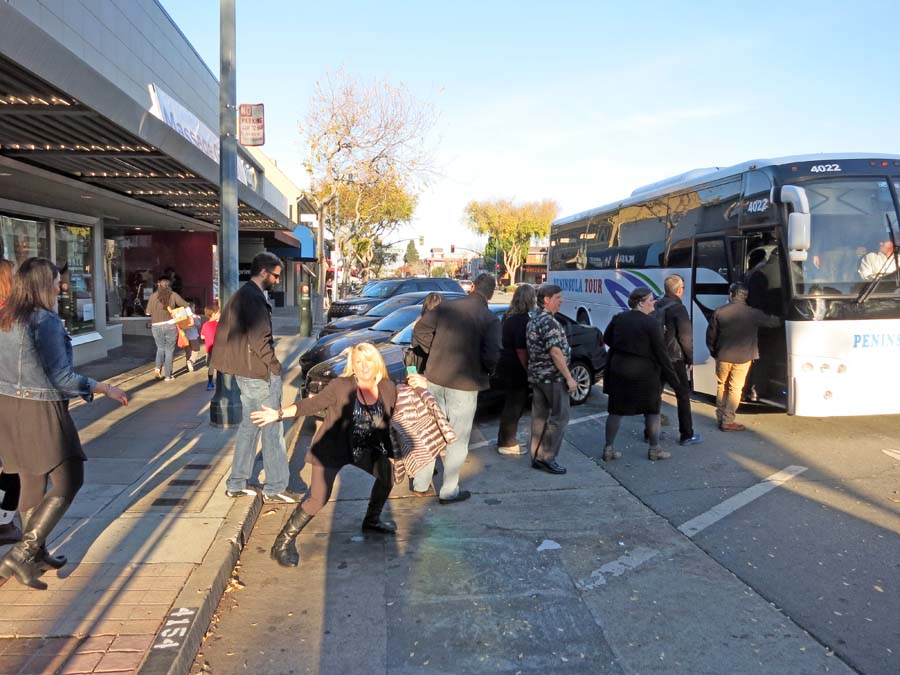 Onboard the party bus.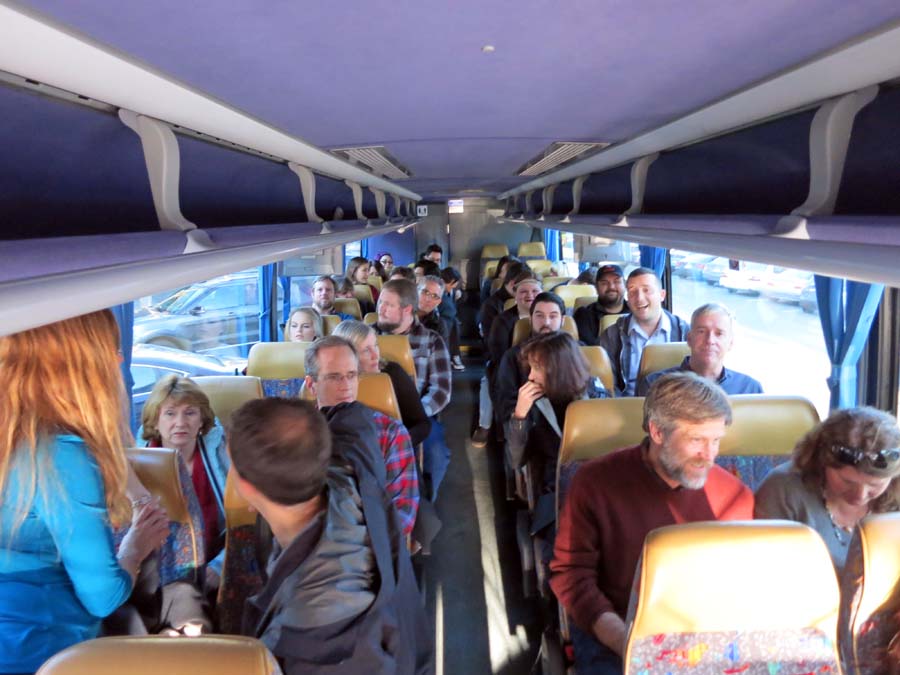 We had dinner at Social Kitchen and Brewery in San Francisco.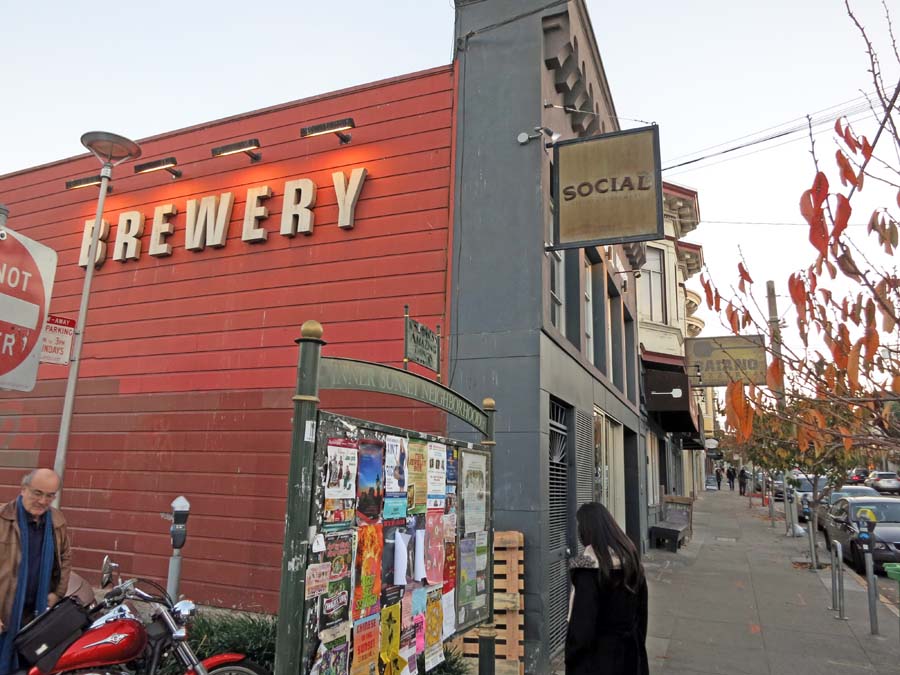 There was food.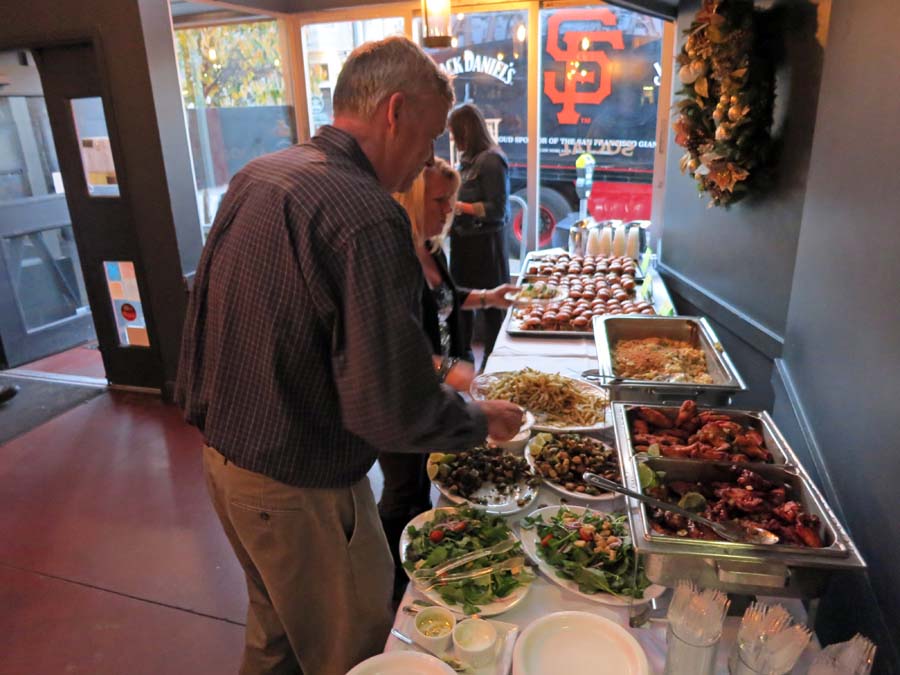 From left to right in the picture below: Yev Pusin, Lisa Pusin (Lisa was an intern at Backblaze), and Sona Patel.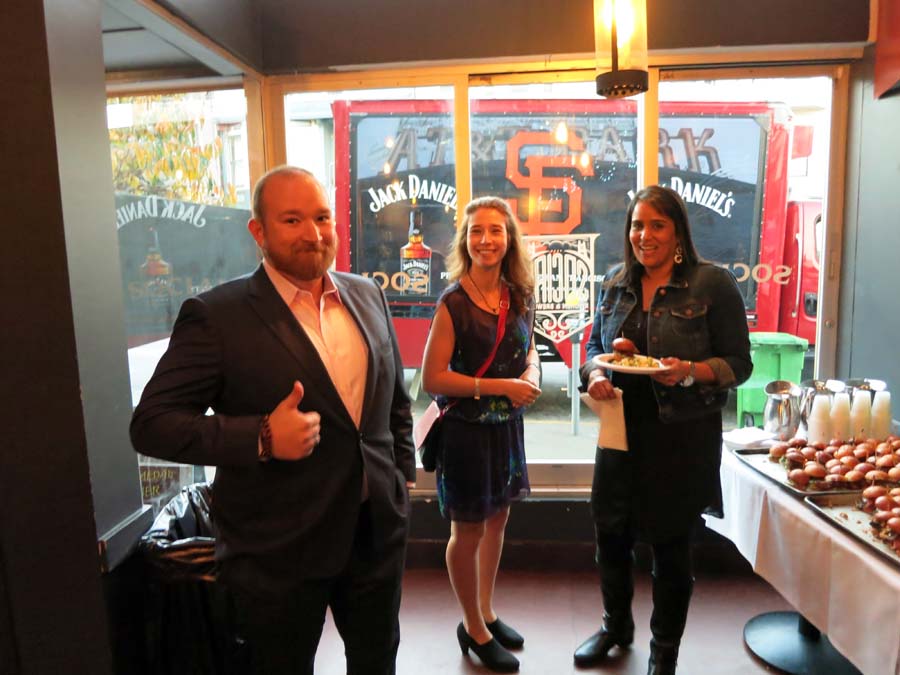 Families sitting down eating.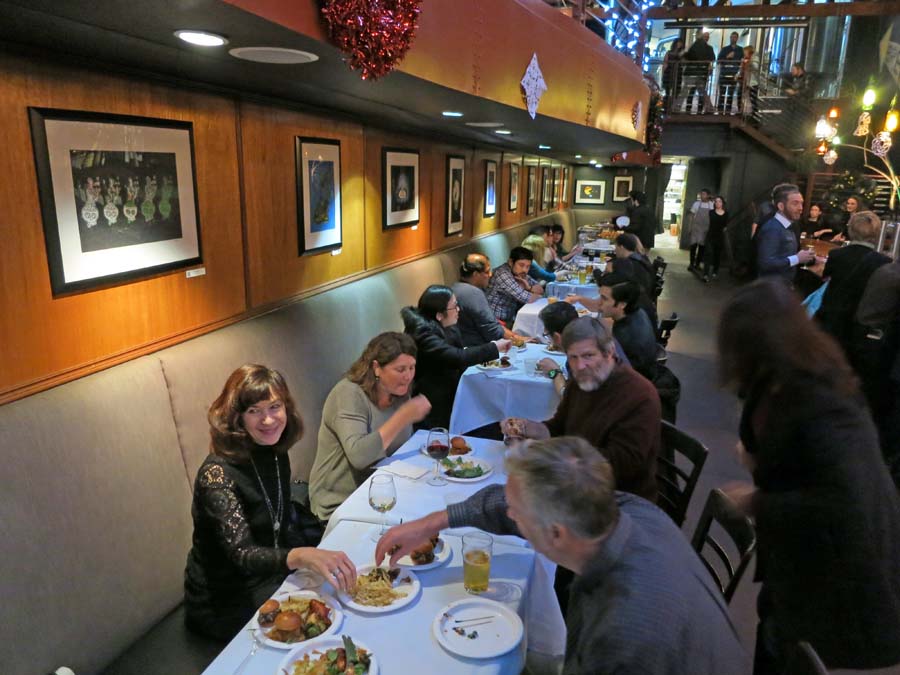 More Backblaze family.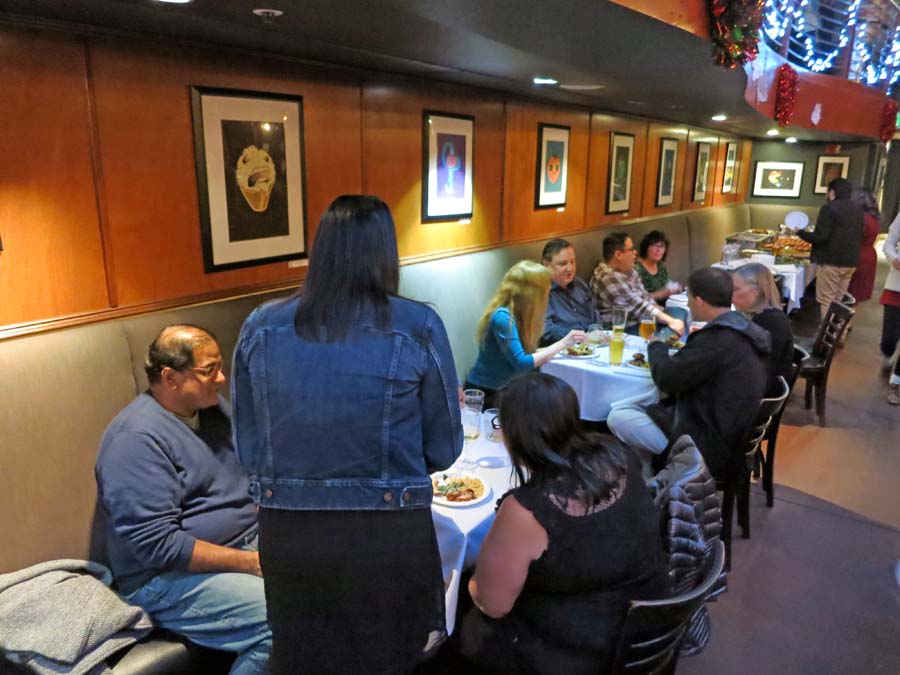 Below Cecilia Luu and Louis Luu at the end of the table with Marjorie Ready and others. Doug Fults is facing away with beard talking with Evelyn Wong and Billy Ng.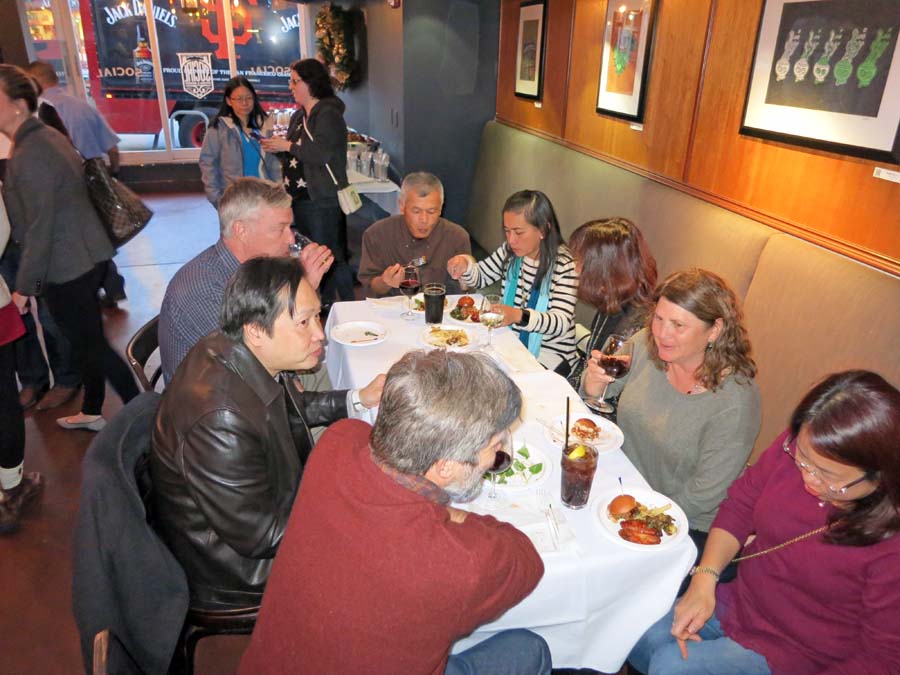 This is the OTHER symmetric buffet table. Ariel Ellis speaking with Elliott Sims at bottom of stairway.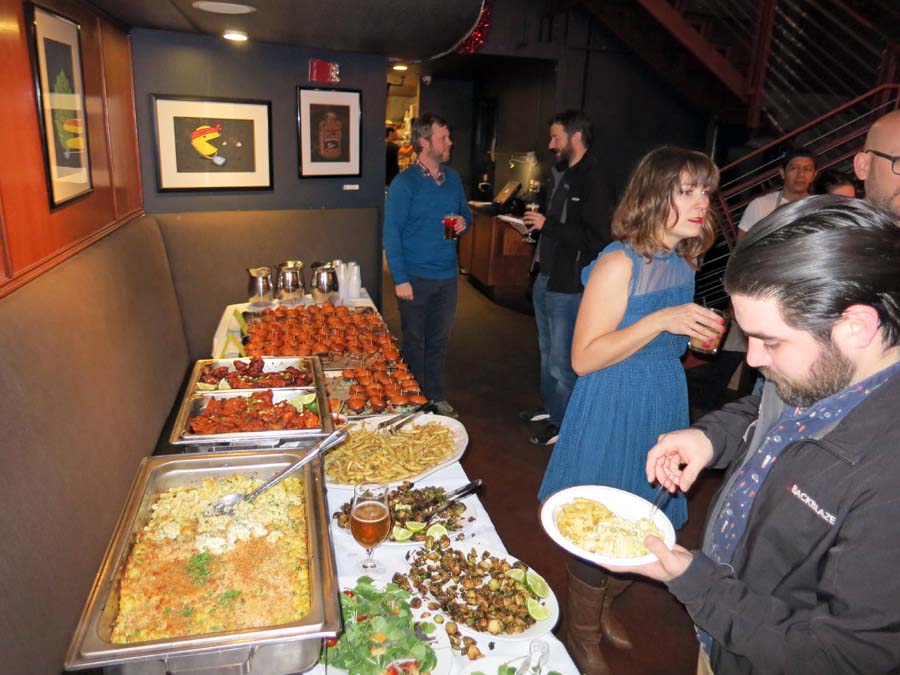 Below from left to right: Elliott Simms, Brian Beach, and Sharon Beach.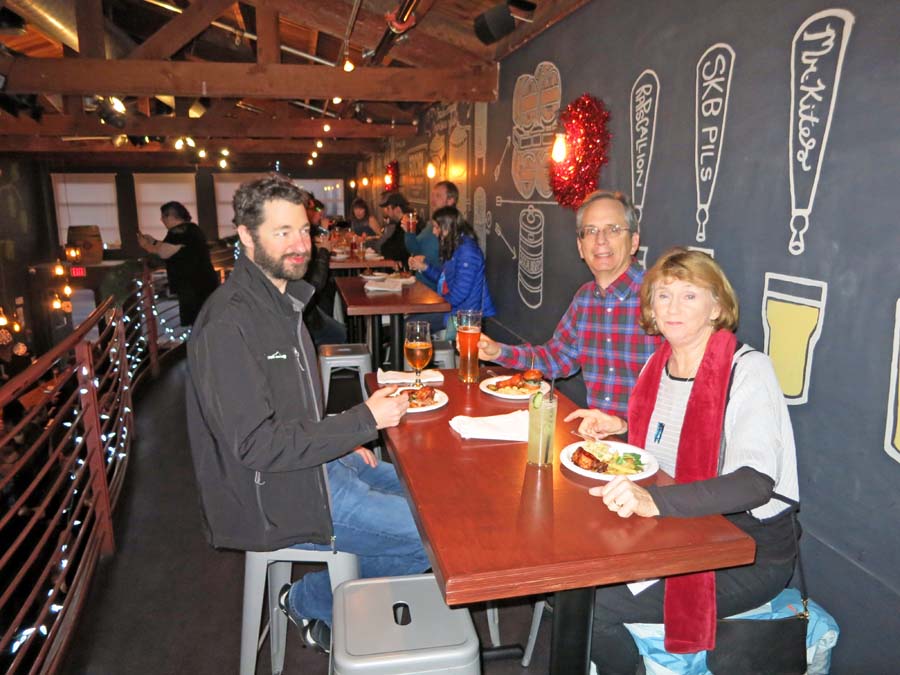 Below from left to right: Casey Christensen and Ariel Ellis (blue sweater) and Janine Ellis (blue jacket).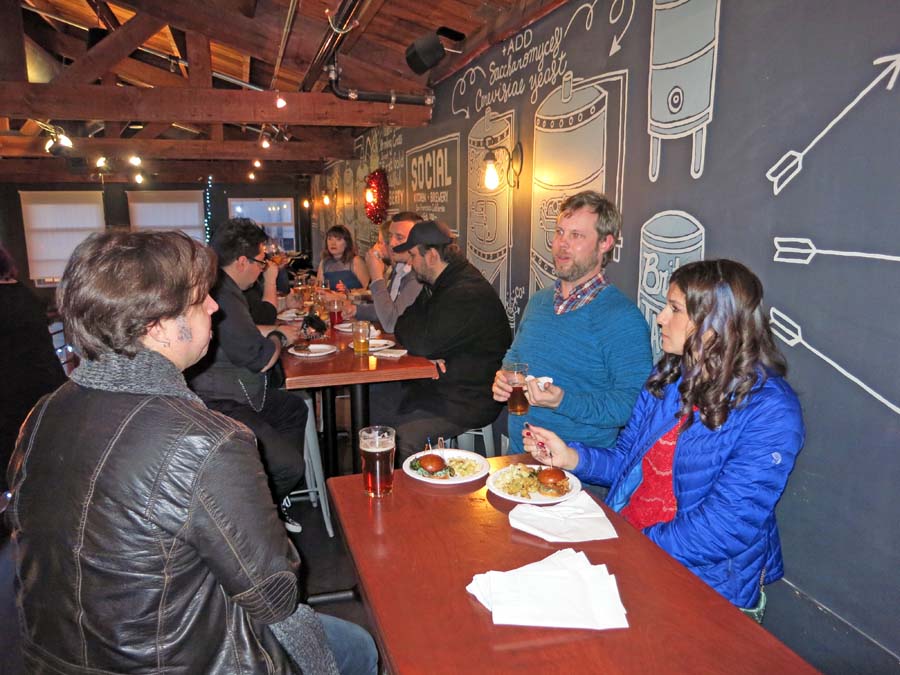 Below from left to right: Tony Sales, JC Castaneda (purple hair behind Tony), Annalisa Penhollow, Troy Liljedahl, and Rob Shaffer in baseball cap.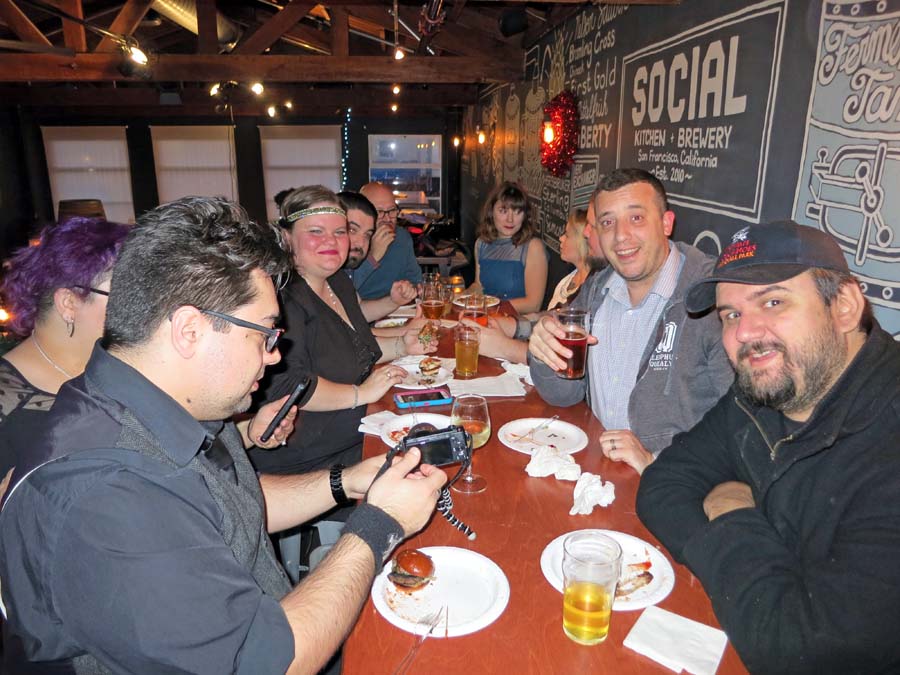 Below from left to right: Kristen Nelson in blue dress, Emily Miller (mostly obscured behind Kristen), Zack Miller, Christopher (Chris) Grace in beard and Adam Nelson facing away from camera.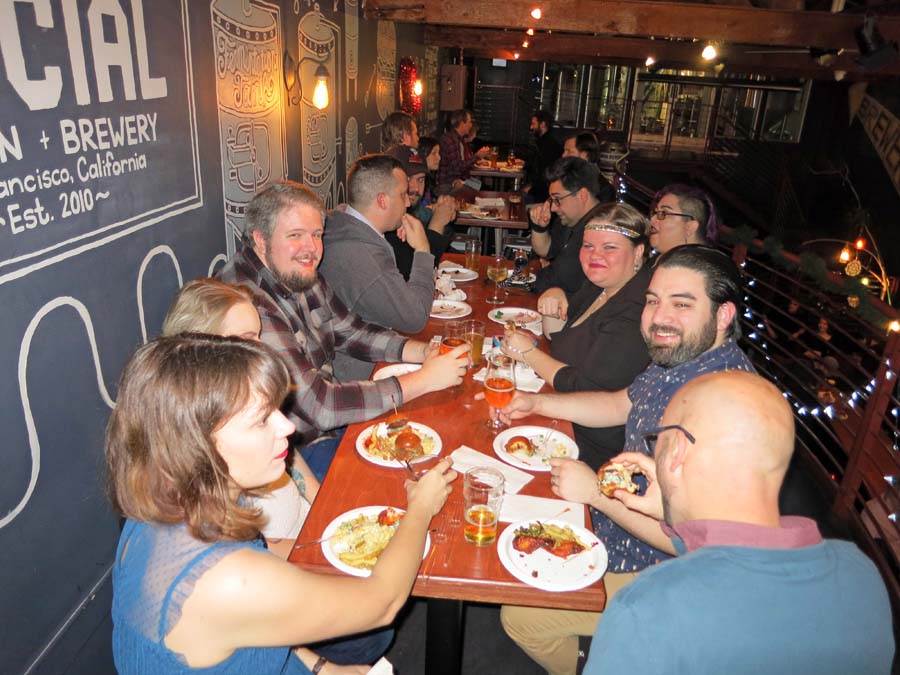 A picture of the Backblaze holiday party from the second floor.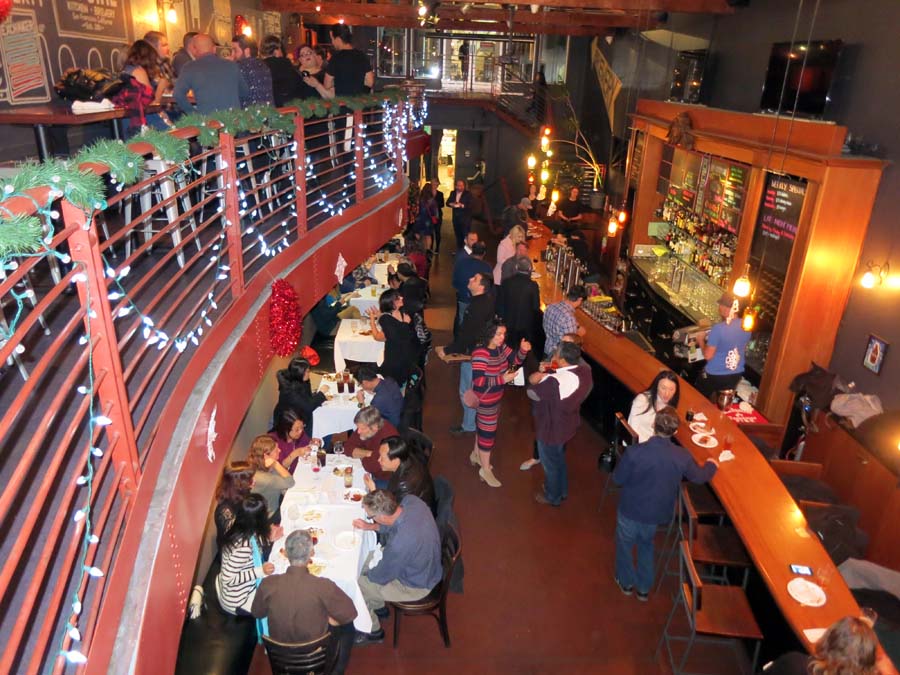 Looking down at Ahin Thomas holding his 6 week old baby Annika Meghna Thomas next to his wife Jenn Wilcox Thomas. They are talking with Katia Bloom (black hair facing away from camera).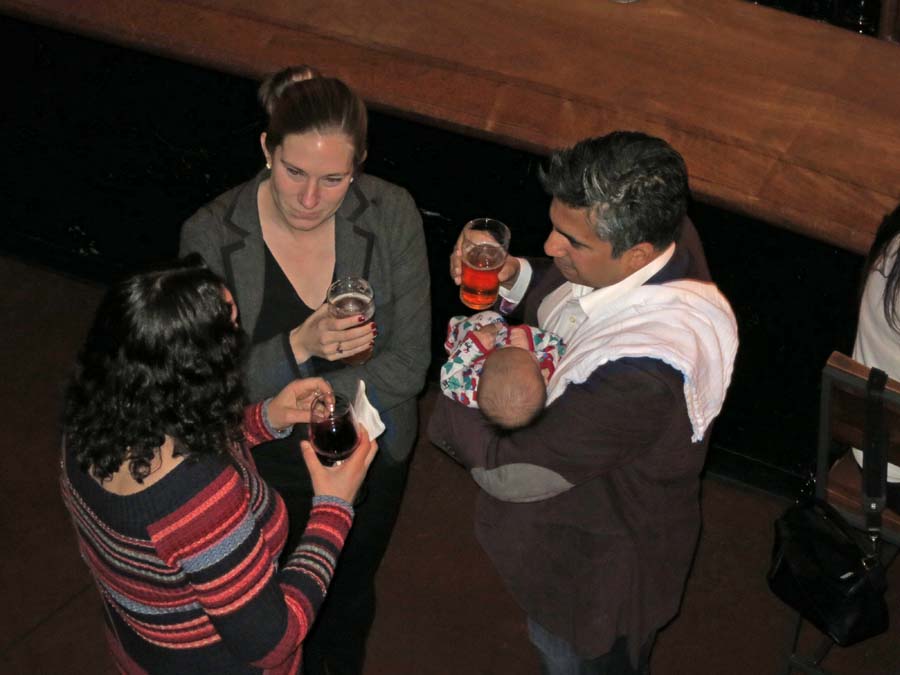 James Fleishman (striped shirt) talking with Ahin Thomas.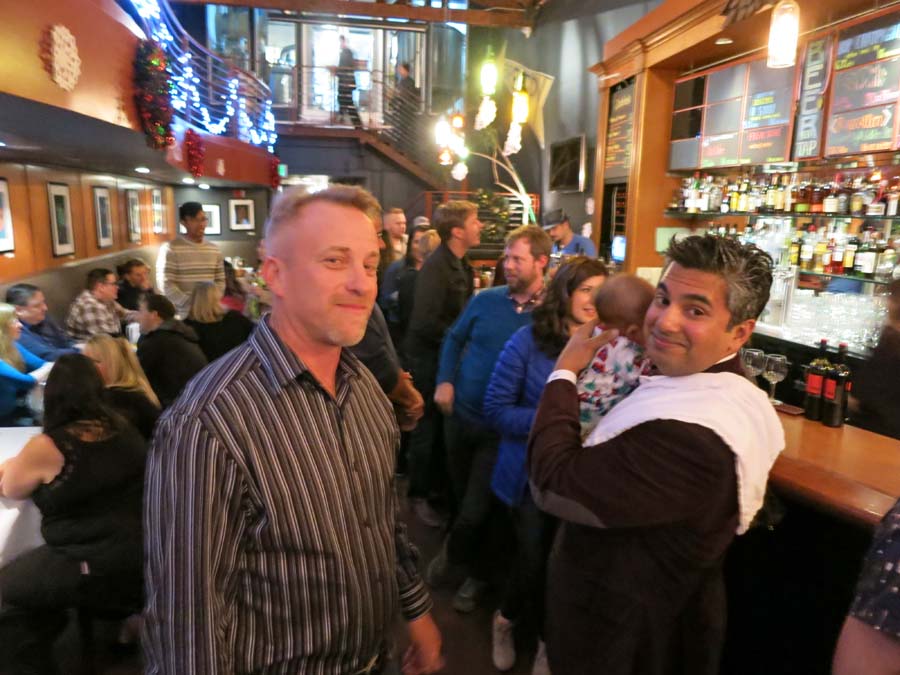 Gleb Budman (Backblaze CEO) said a few words about an amazing 2017. Backblaze really did well this part year and looks to be heading into a gigantic 50% or more growth year in revenue ahead with three product lines (Online Backup, Business Group Backup, and B2 Object Storage).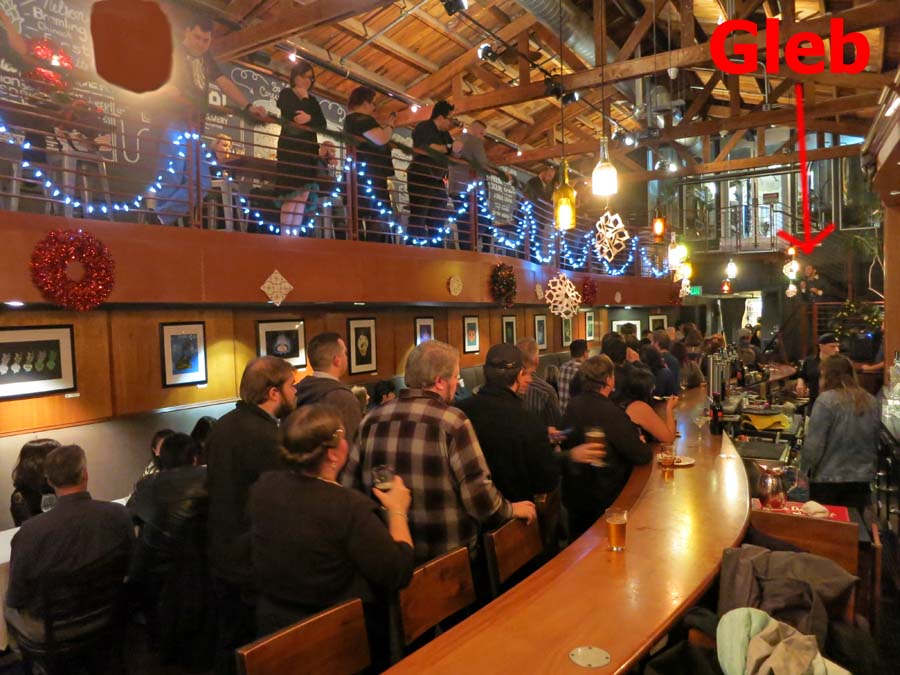 Anthony Alexander in glasses center. Amanda Le in red dress facing camera.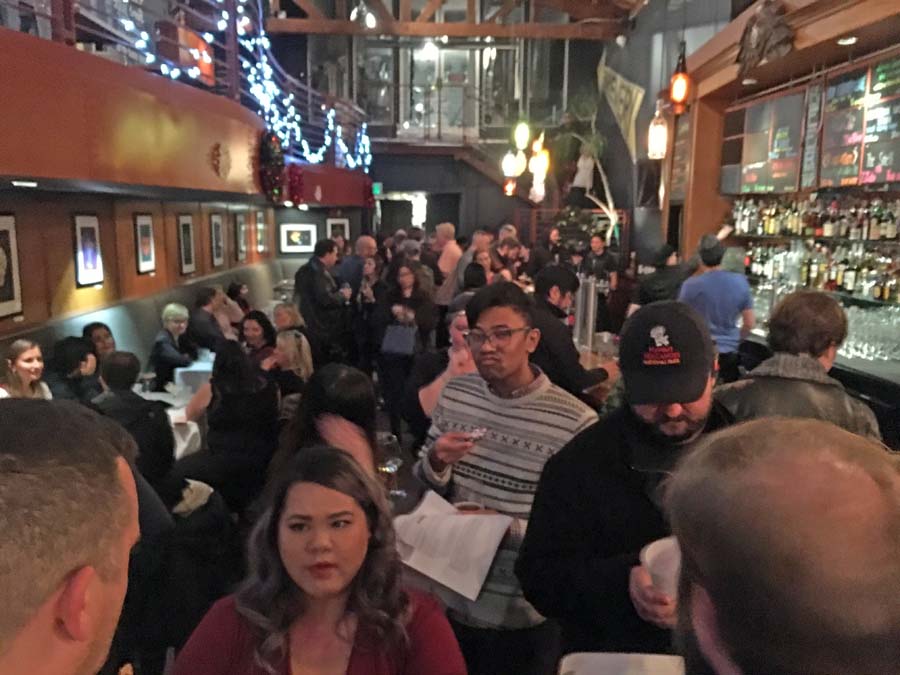 In the picture below, Terry LoBianco (green dress) is talking with Casey Christensen.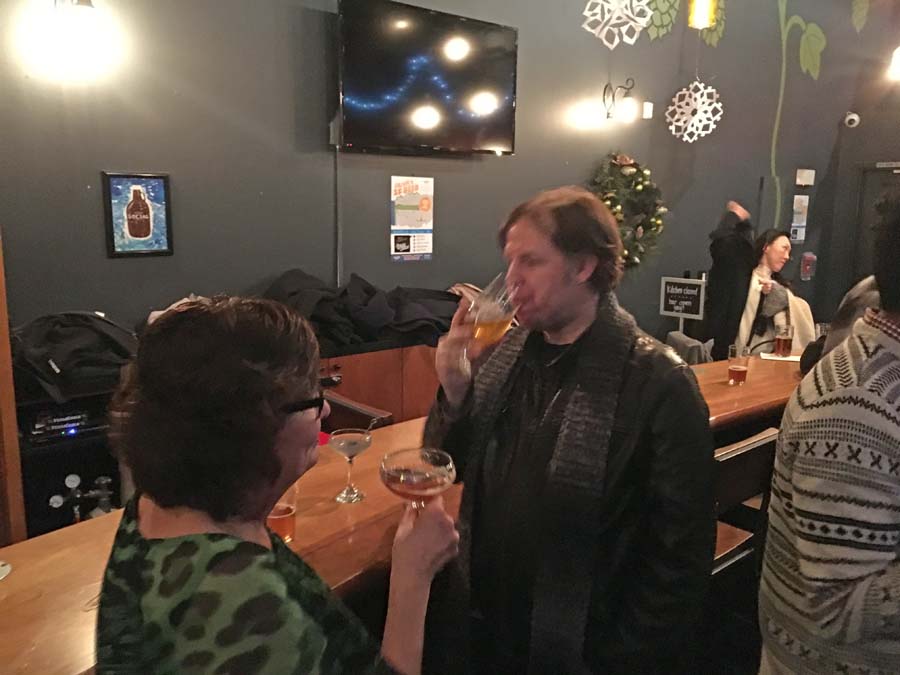 Yev Pusin looking sharp with Lisa Pusin smiling at him.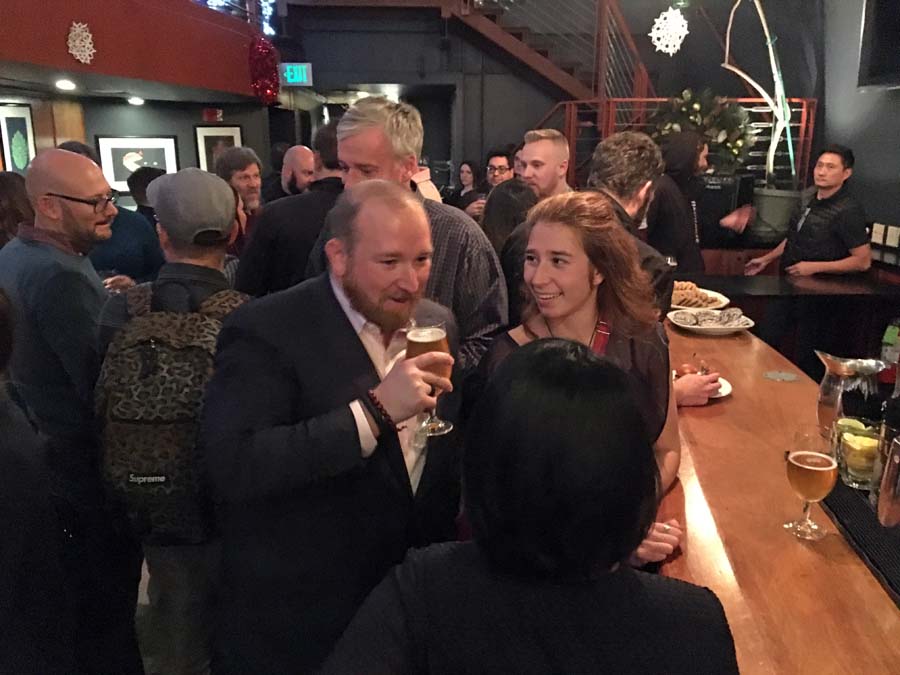 The picture below is TERRIBLE and blurry but it is the only photo I had of Sean Harris talking with Natalie Cook. In my defense, my Canon S110 decided to start throwing the famous "Lens Error/Will shut down automatically/Restart now" error and I had to switch to my iPhone for a backup camera.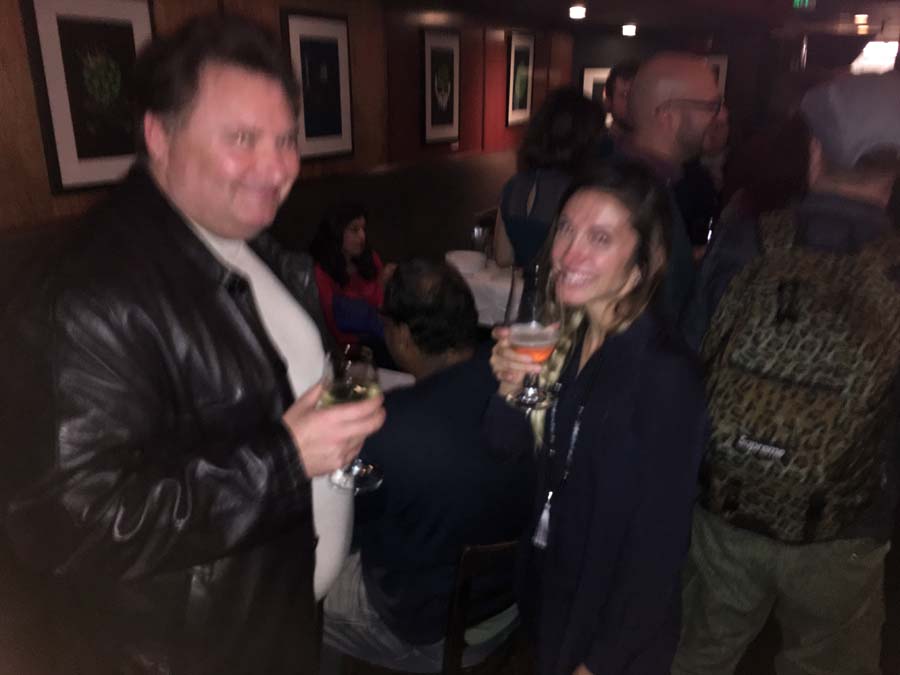 Some walked, others took the bus over to the California Academy of Sciences in San Francisco.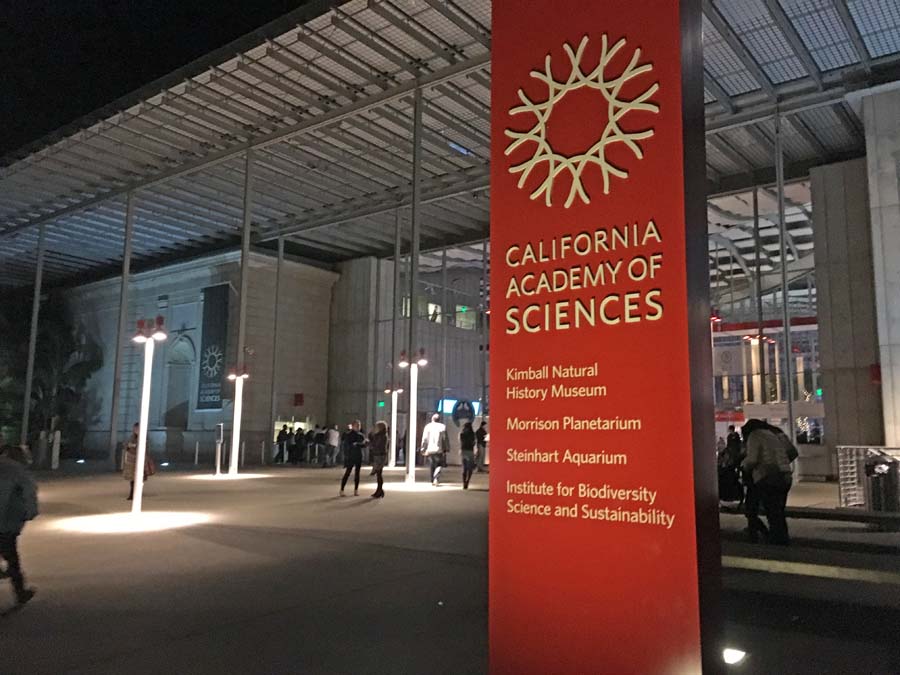 From left to right below: Aaron McCormack and Joe Kacacek.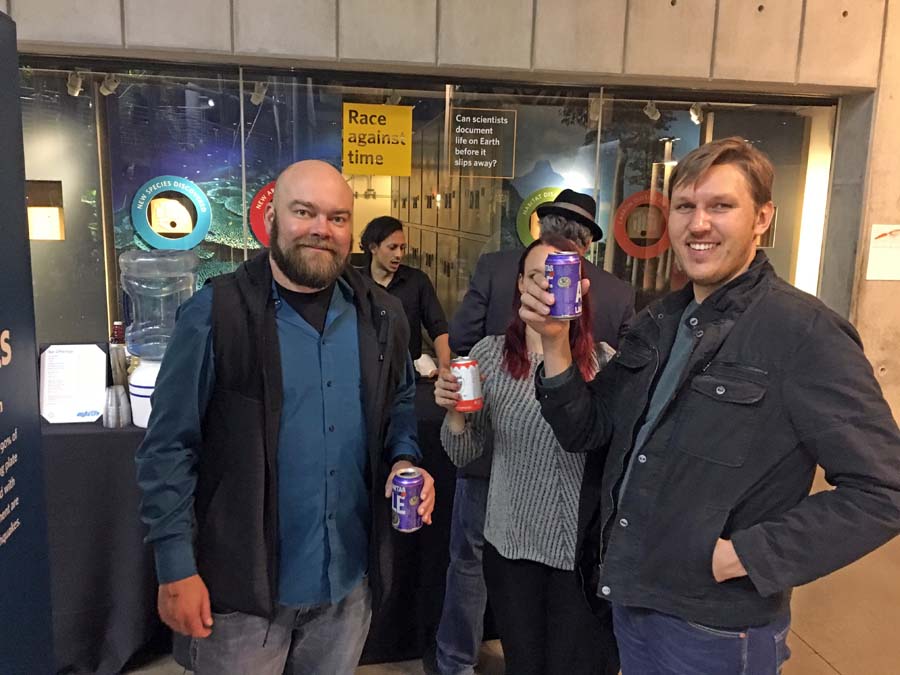 In the picture below, LeAnn Sucht and Marjorie (Marj) Ready are underneath the famous Plexiglass Underwater Arch at the San Francisco Academy of Science. Large exotic ferrocious looking fish swim above your head.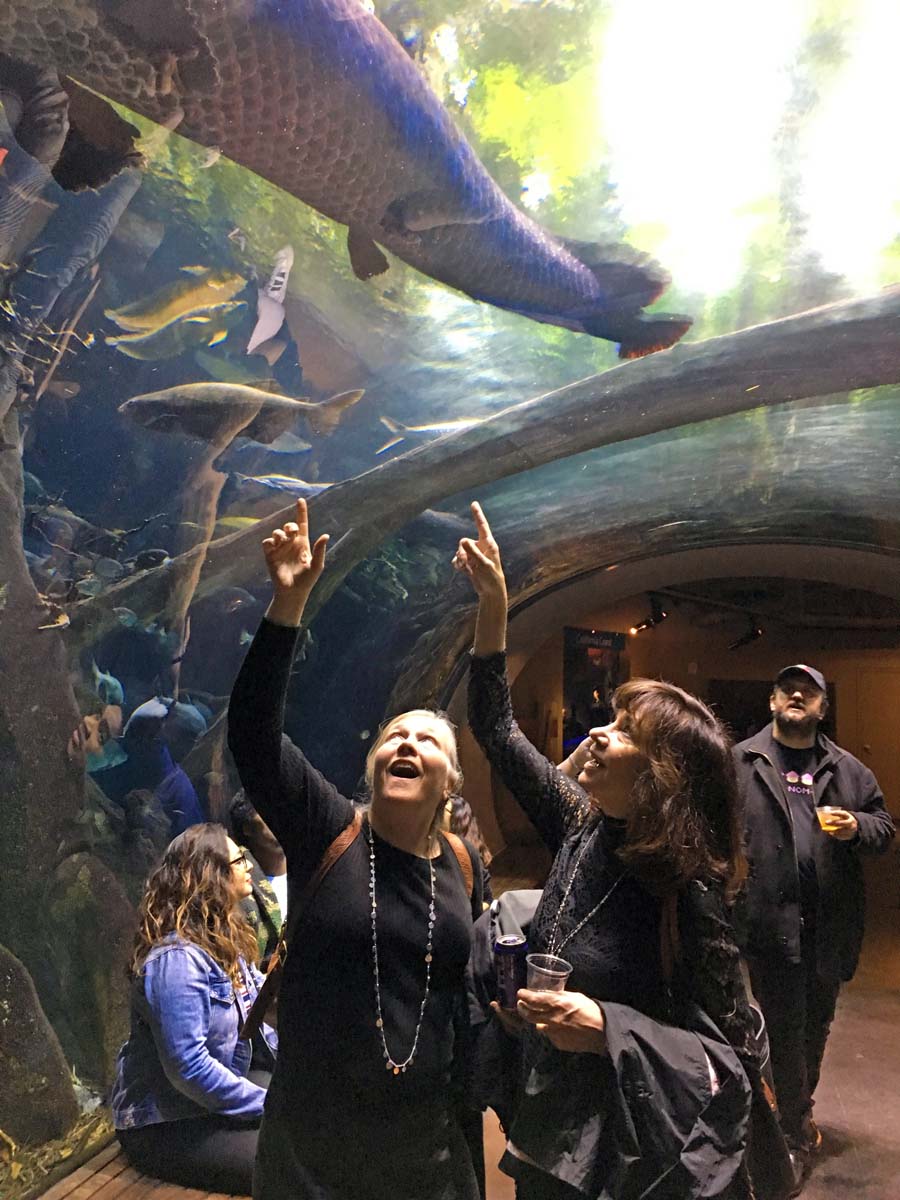 The "Children's Eel Garden" is a tunnel you can walk down a little hallway and pop up inside a plexiglass bubble with fish around you.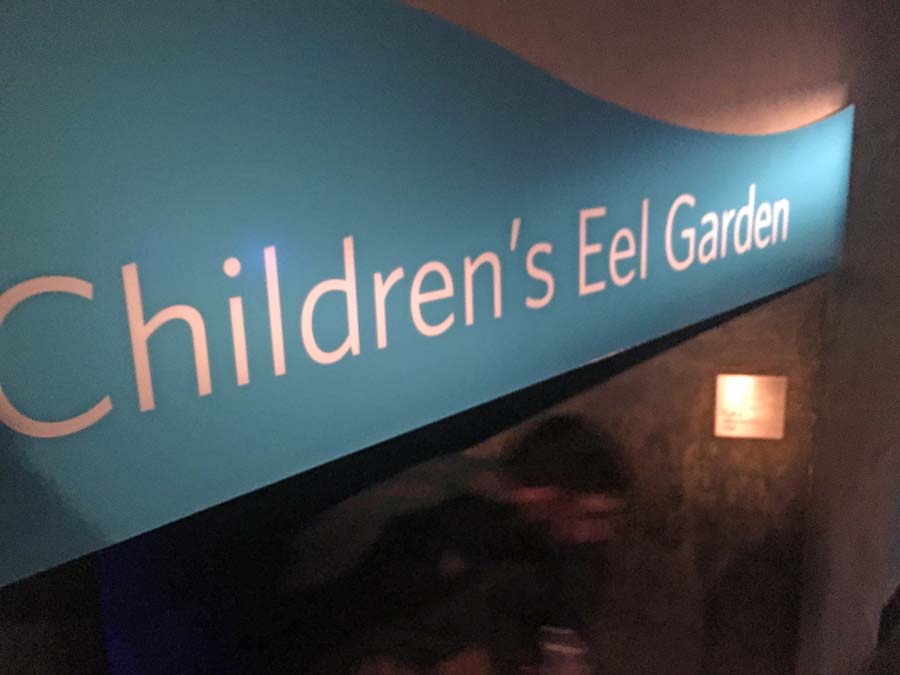 Below is a random picture of a big plexiglass wall in the acquarium basement at the California Academy of Science in San Francisco.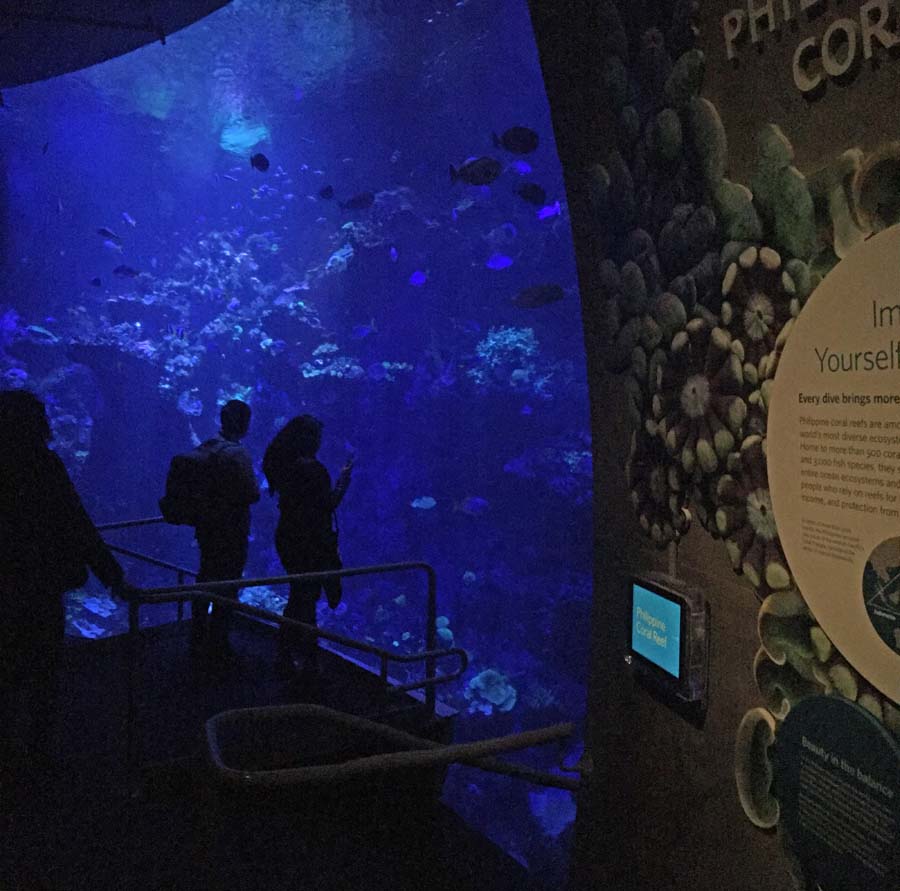 There was a "Hella Gay Dance Party" going on in this room below.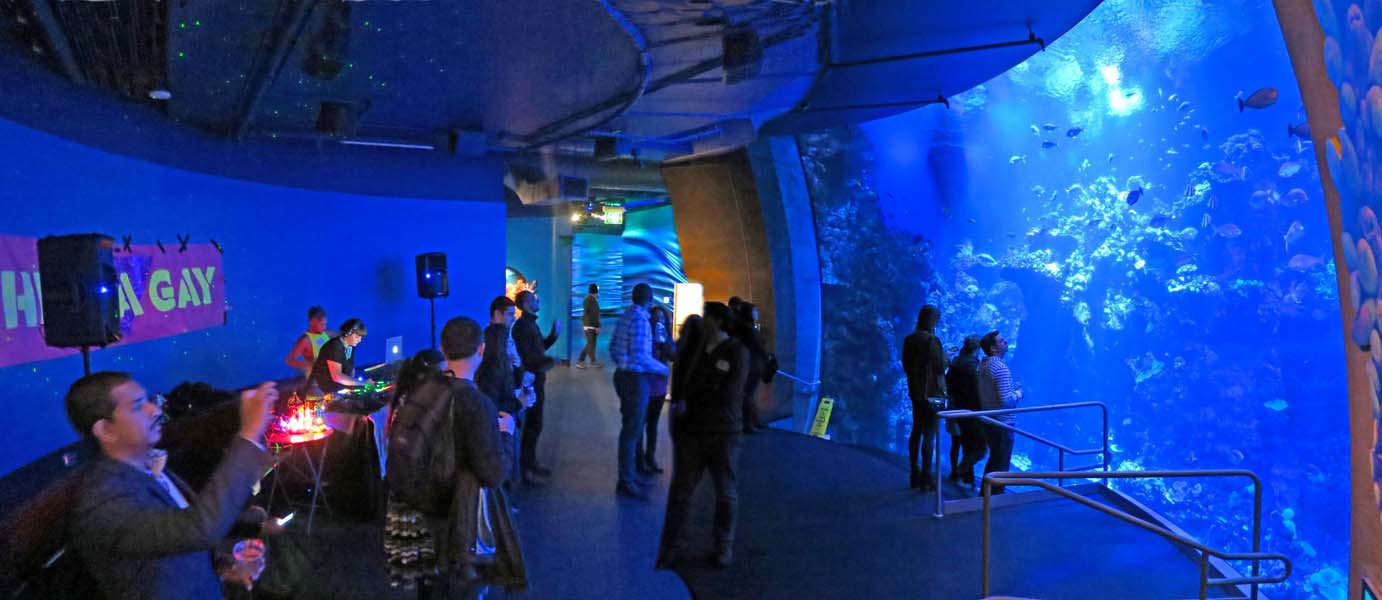 This is an alternative picture taken with my iPhone camera panorama (to compare with the Canon S110 Panorama above).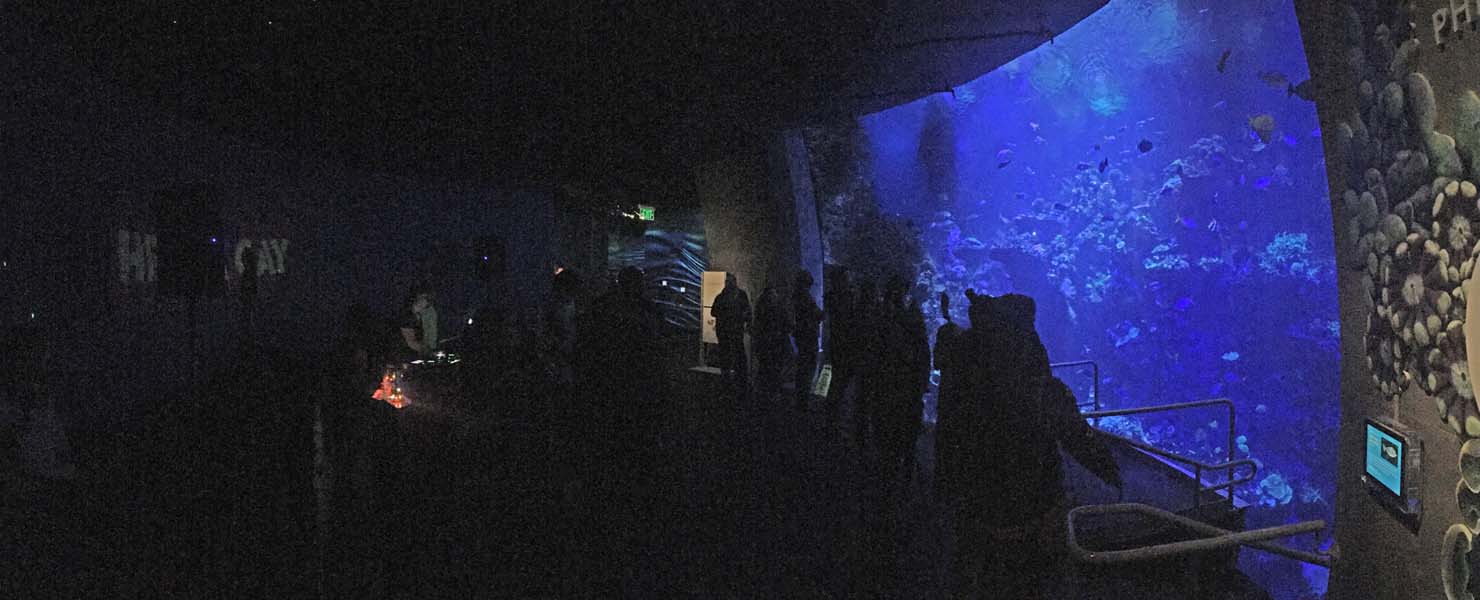 And we all went home! That's it!