2019 Backblaze Holiday Party

(12/12/2019)
On Thursday, December 12, 2019 most of Backblaze attended the annual Backblaze Holiday Party in San Francisco. Below are a few pictures, click on any picture for the highest quality "original".
Previous Backblaze Holiday Parties
On to the pictures! Backblaze employees and families boarding the bus at the San Mateo headquarters to go up to San Francisco where the party is at. This is the second time we have a two-bus size company.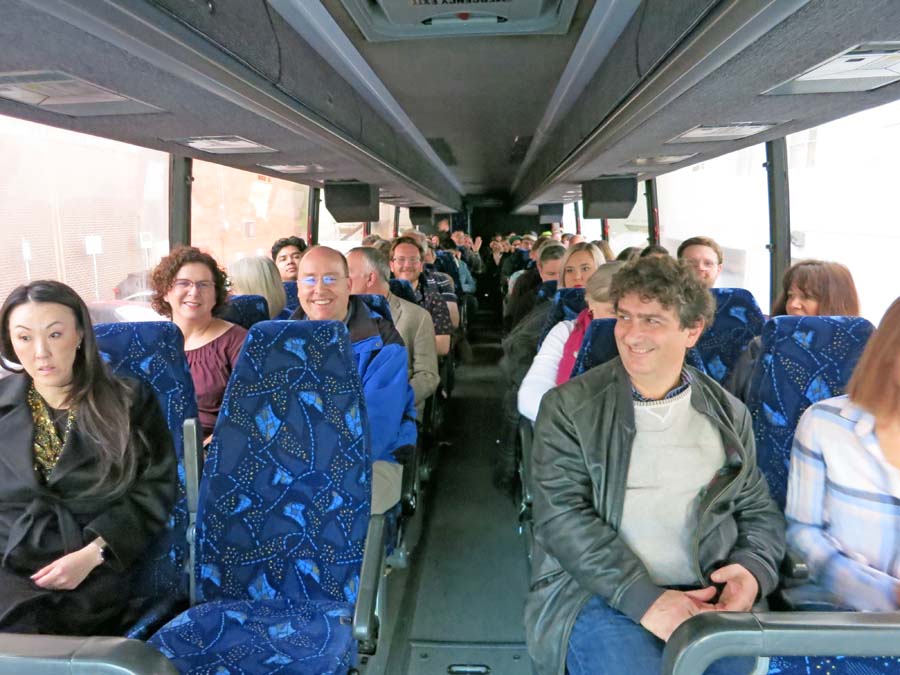 We held the holiday party at Mission Bowling Club in San Francisco. It is located at: 3176 17th St, San Francisco, CA 94110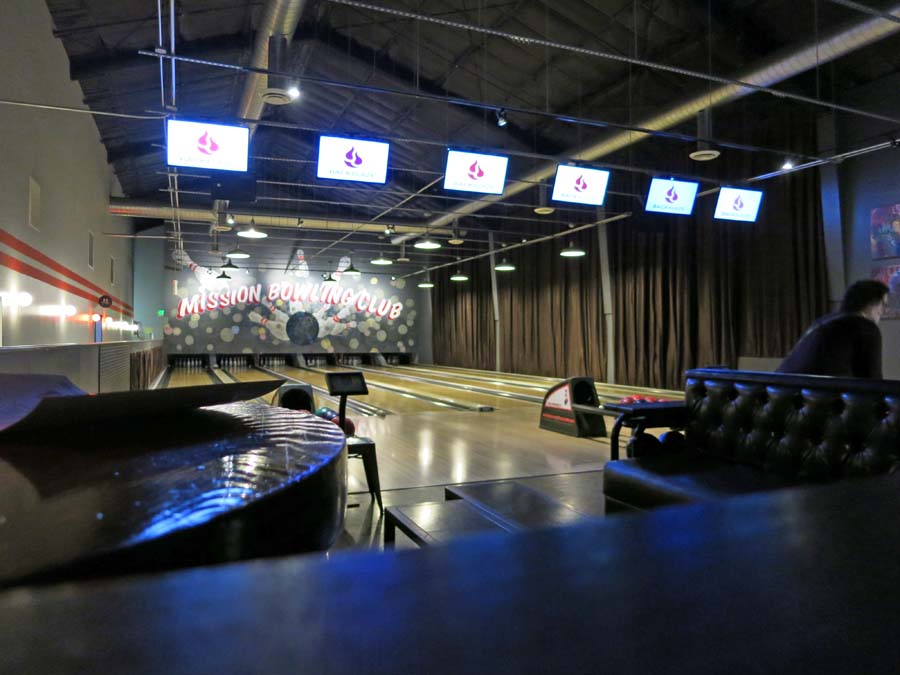 Here are Backblaze employees all having fun, eating, drinking, and bowling.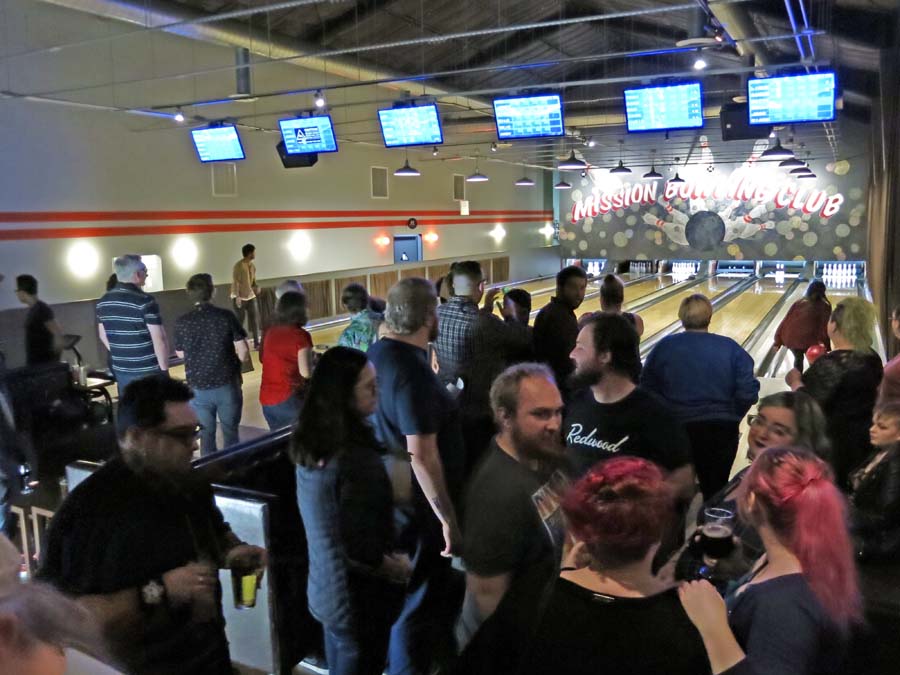 Below is a 20 second movie of Backblaze people bowling. Click here for the very highest quality version.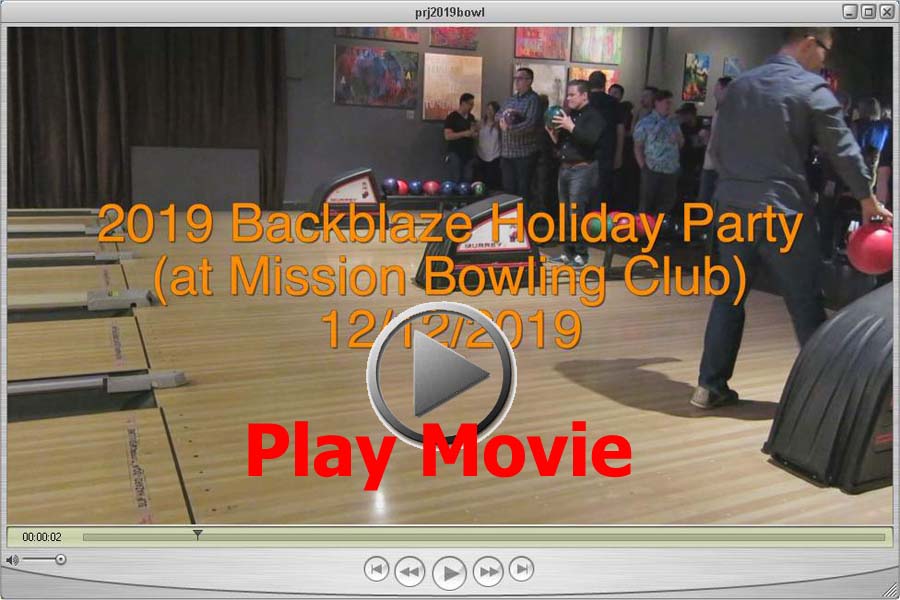 More employees hanging out over near the bar area.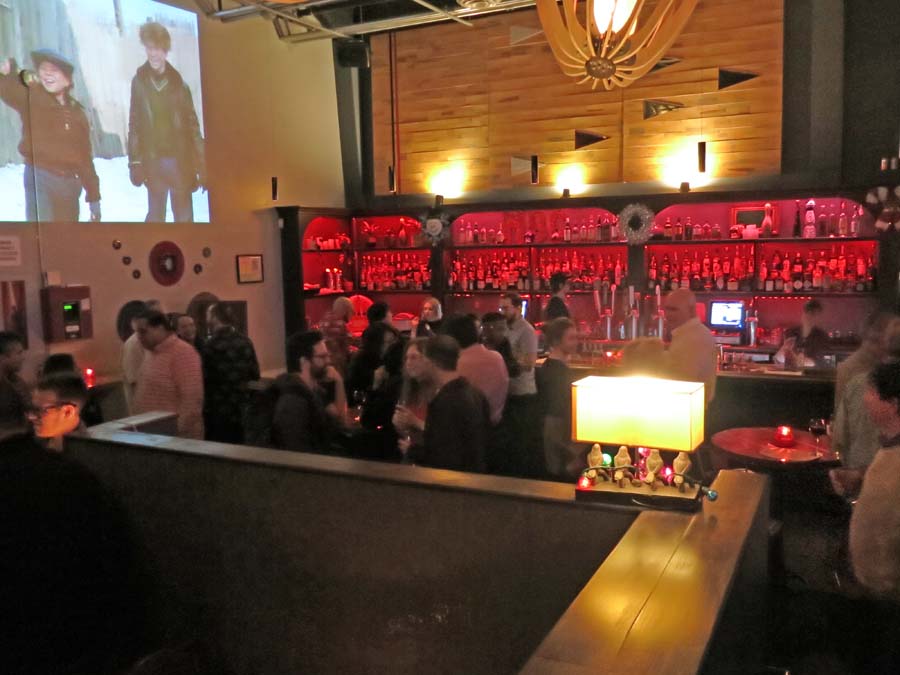 Employees bowling (picture below taken with a flash, so lighting is "odd").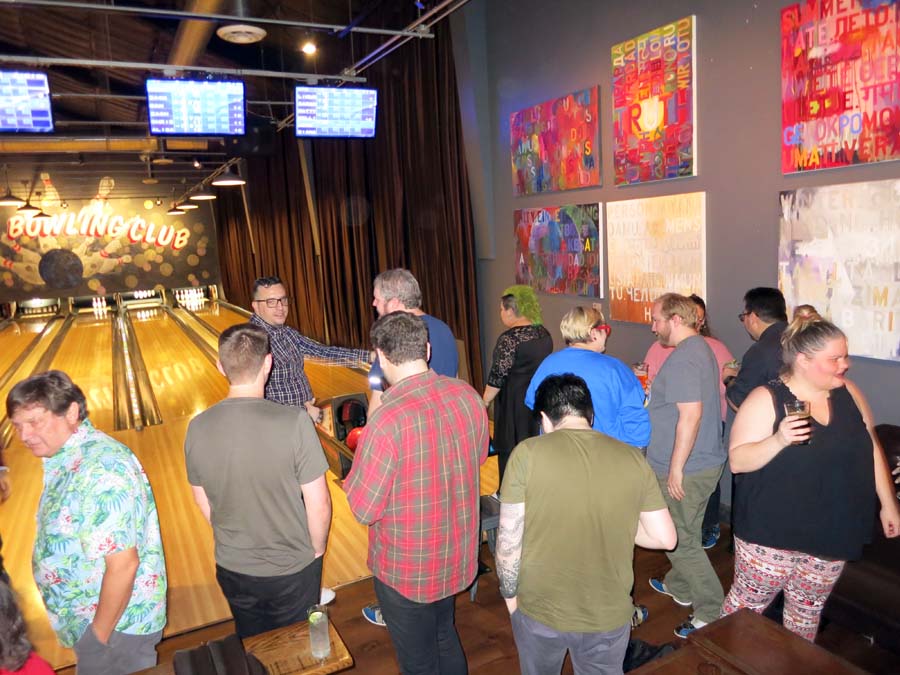 Bowling: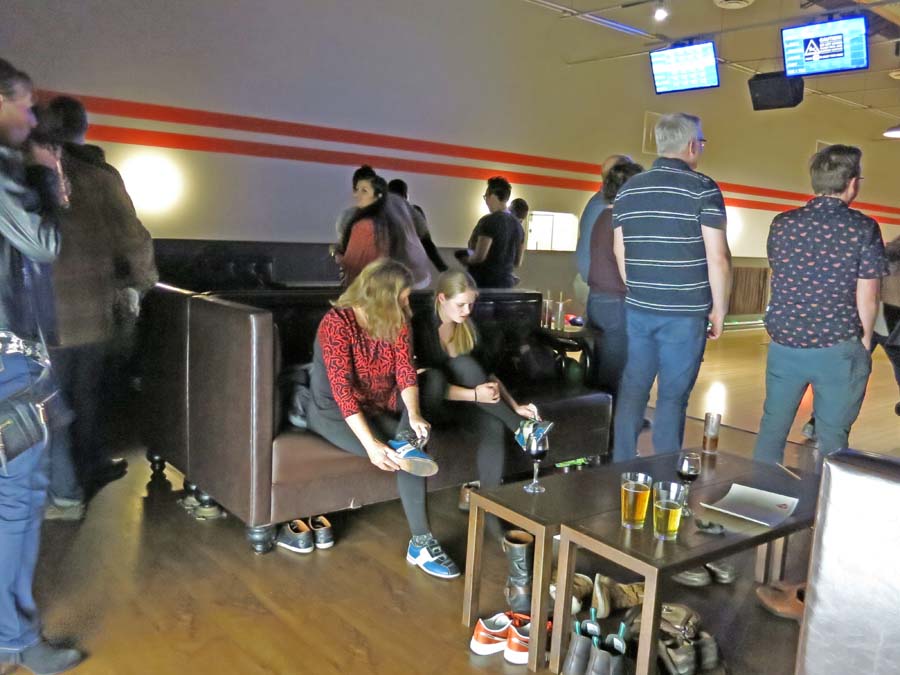 More bowling: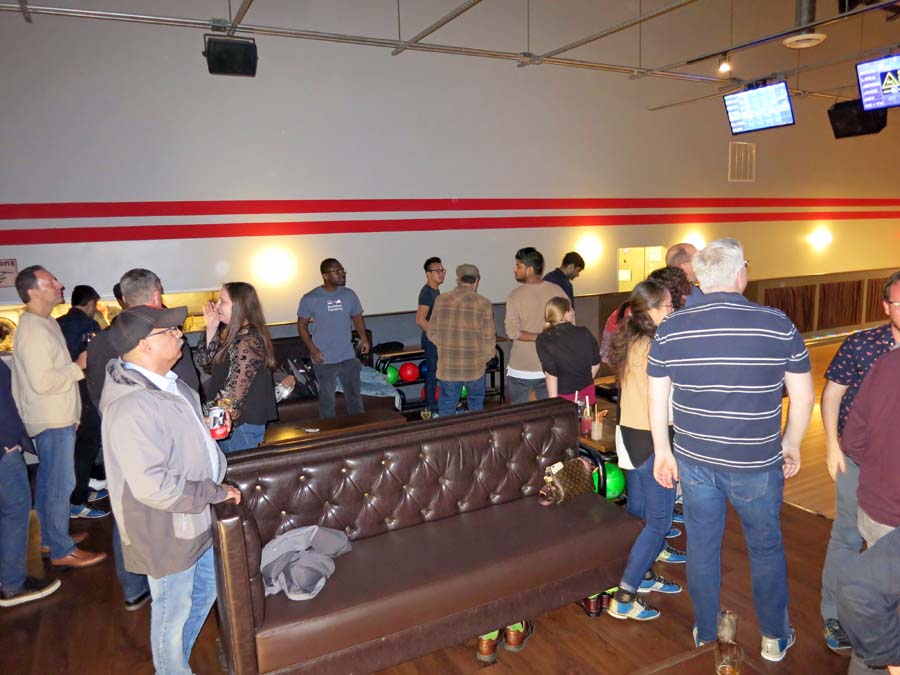 Yev Pusin walking down from the balcony area.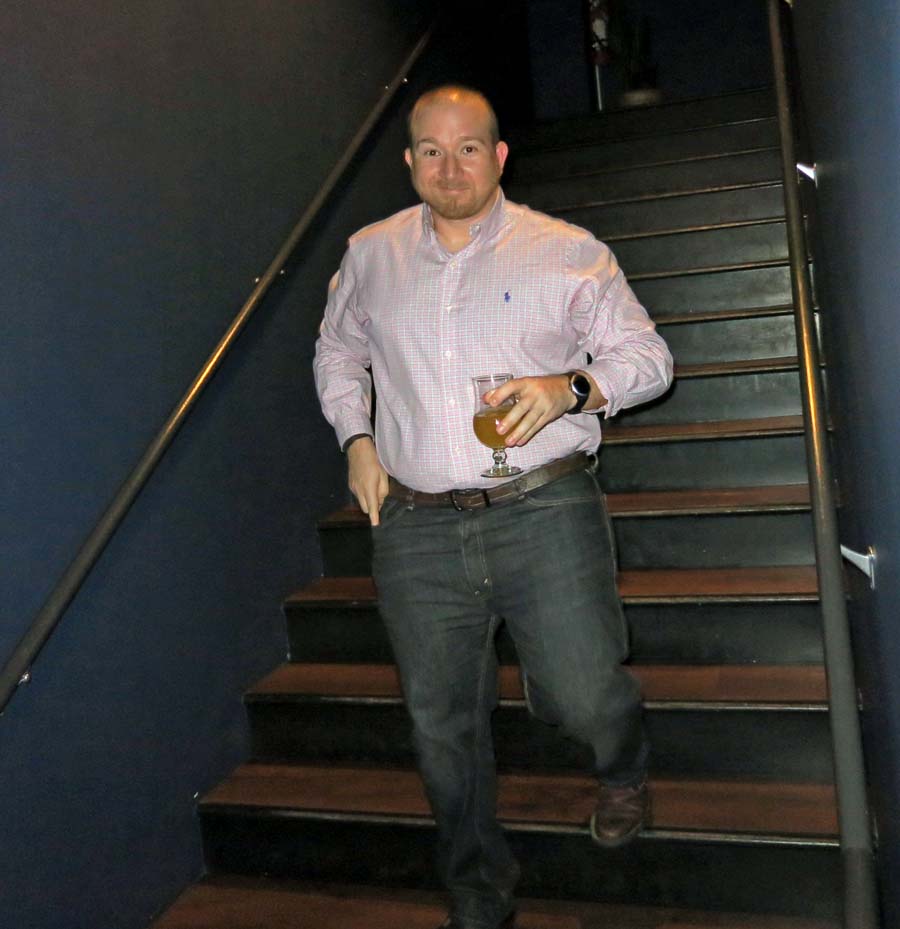 A picture with Judith Pimentel, Tim Nufire, and Cameron Urnes.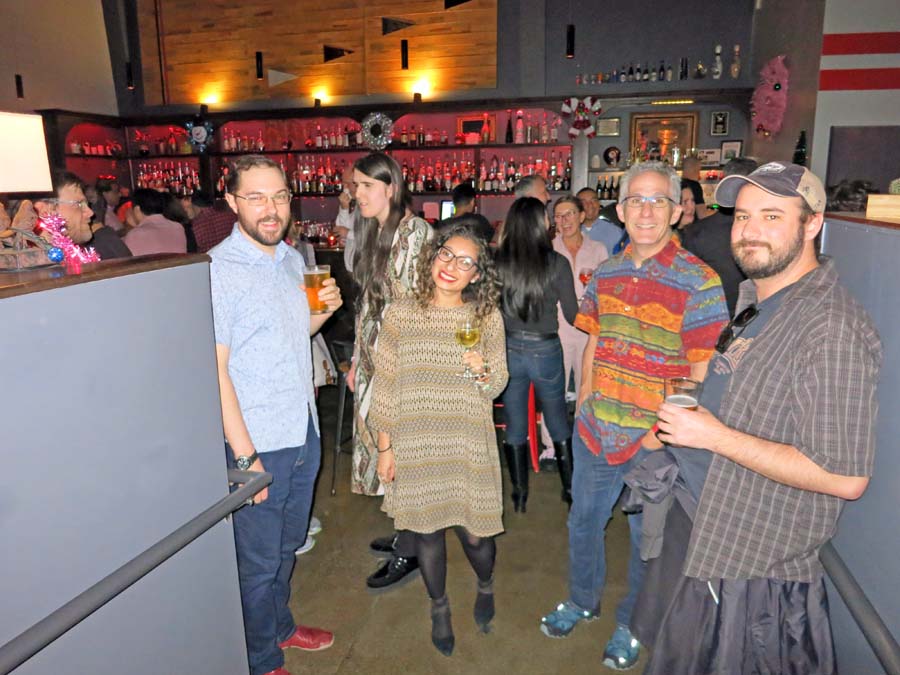 Lisa Pusin talking with Allen Ingling. Kerry McClendon checks his phone in the background.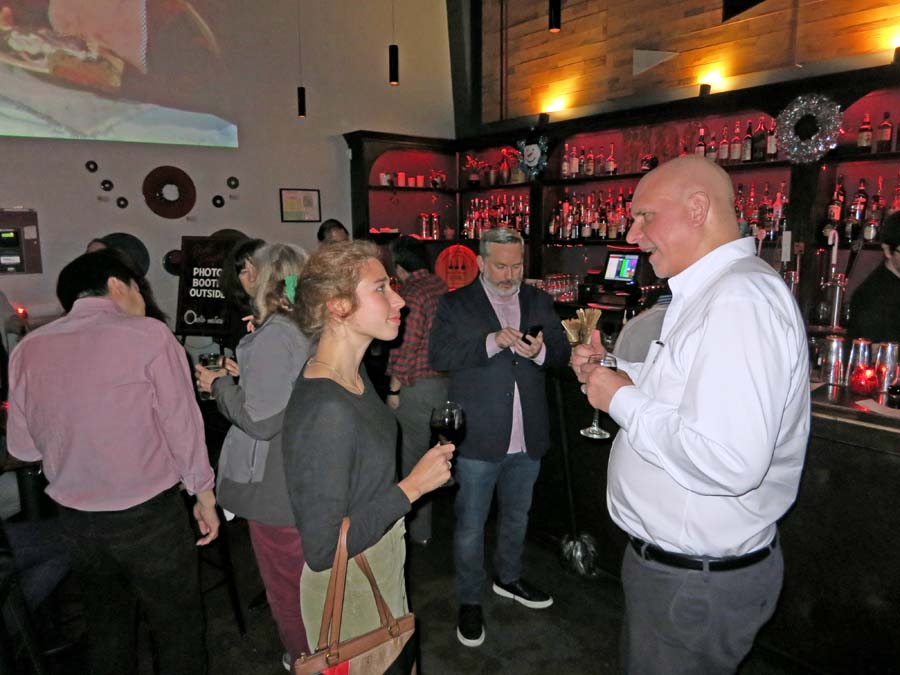 The blurry picture below is Keith Felt. The low light makes action photography challenging.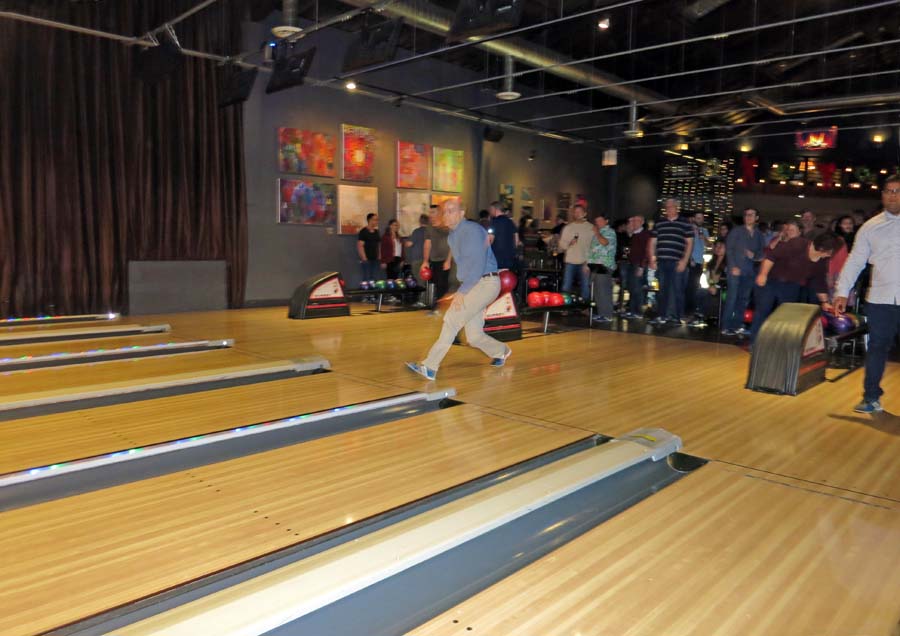 We are at Mission Bowling Club, and they don't want you to forget that.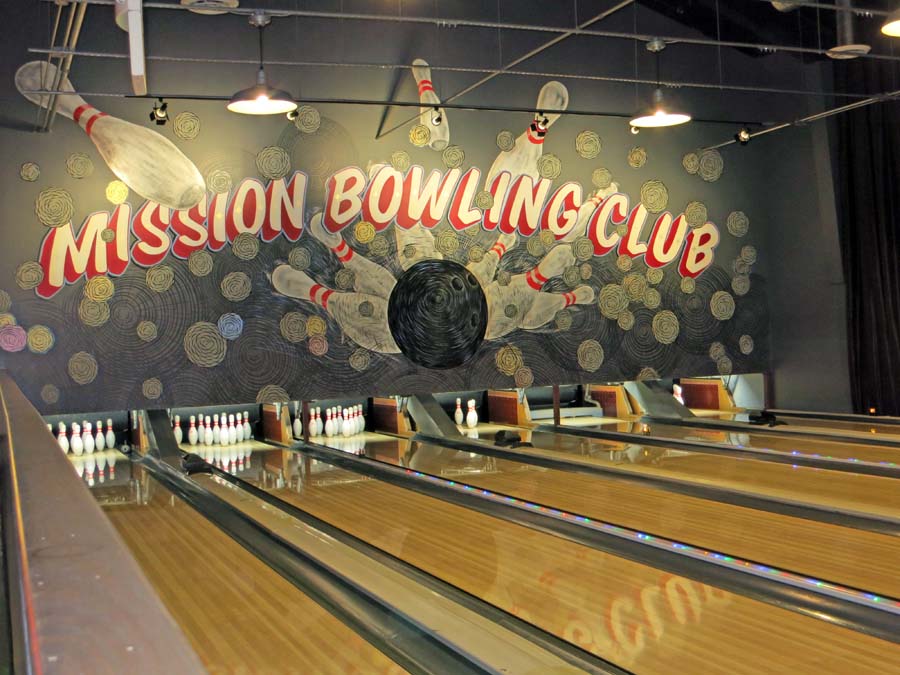 Backblaze employees having a good time.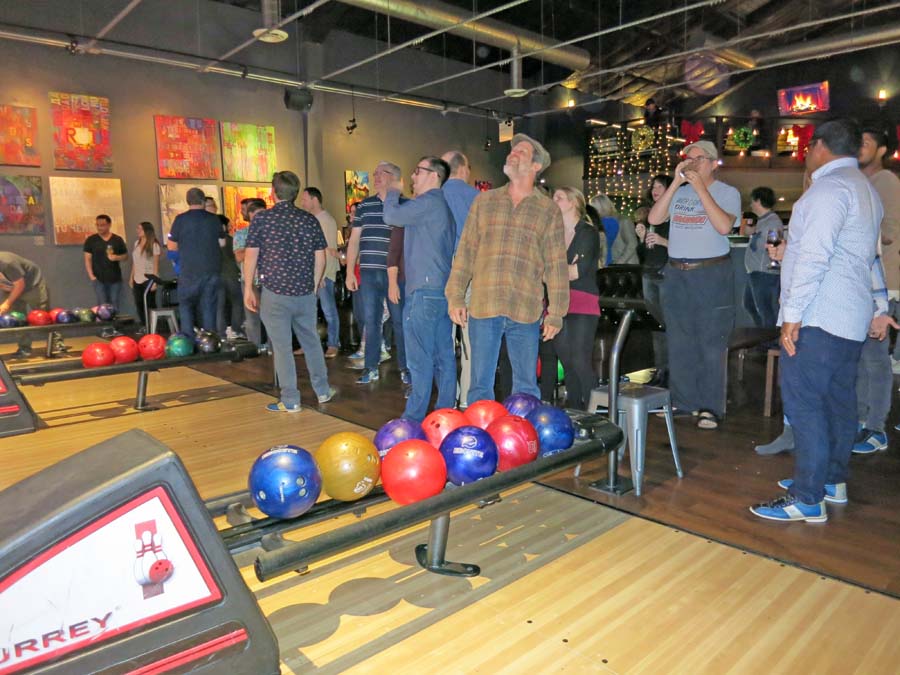 Doug Fults letting go of a blurry bowling ball.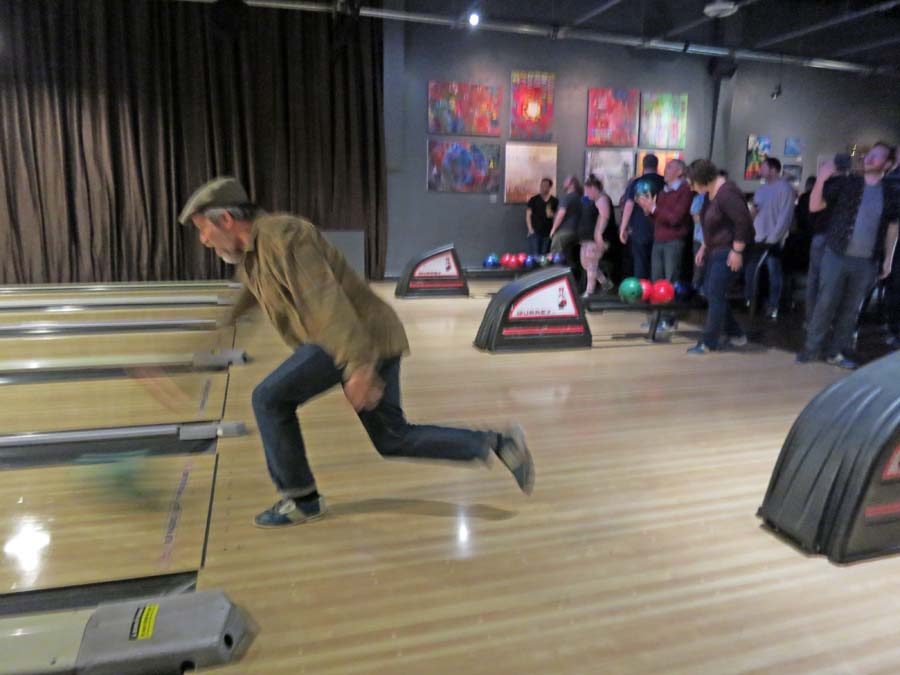 Below from left to right: Tina Cessna, Cecilia Luu, and Yev Pusin.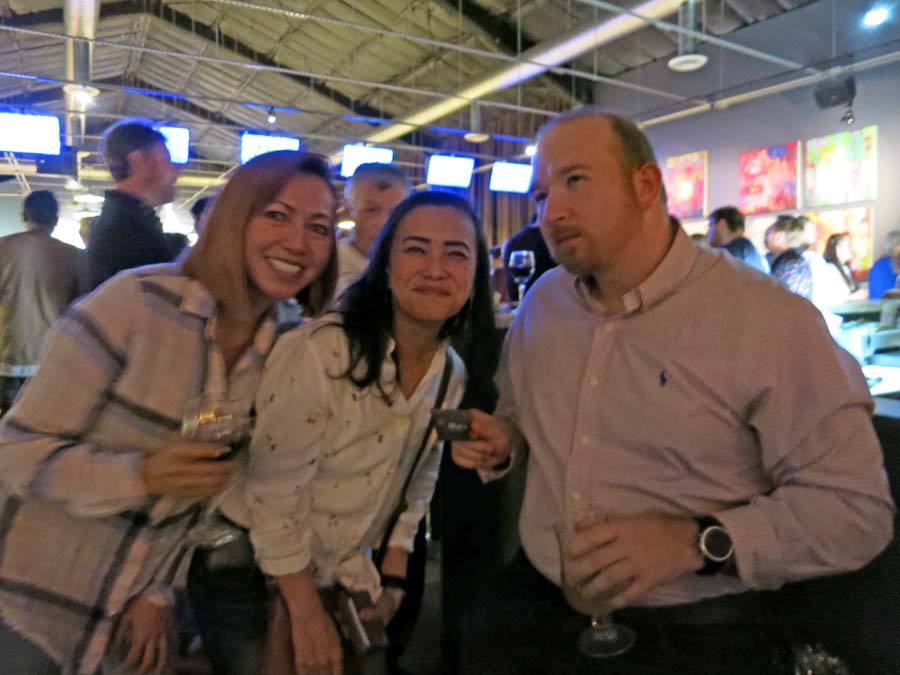 Below are Sona Patel and James Fleishman.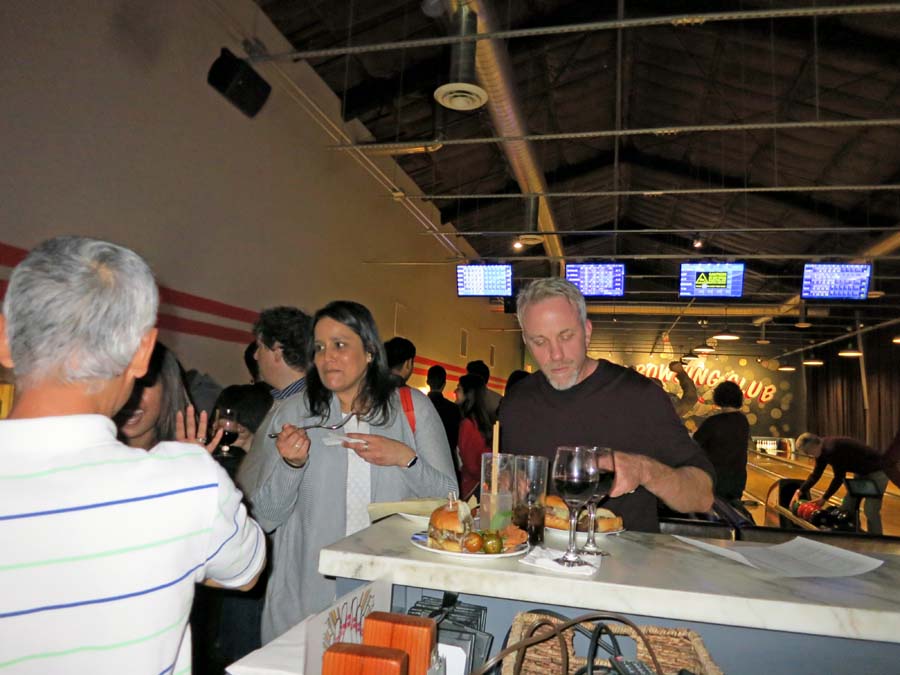 Around the circle starting form left is Patrick Thomas, <somebody>, Gleb Budman, Nilay Patel (adjusting his glasses), and Ahin Thomas facing away from camera in red shirt.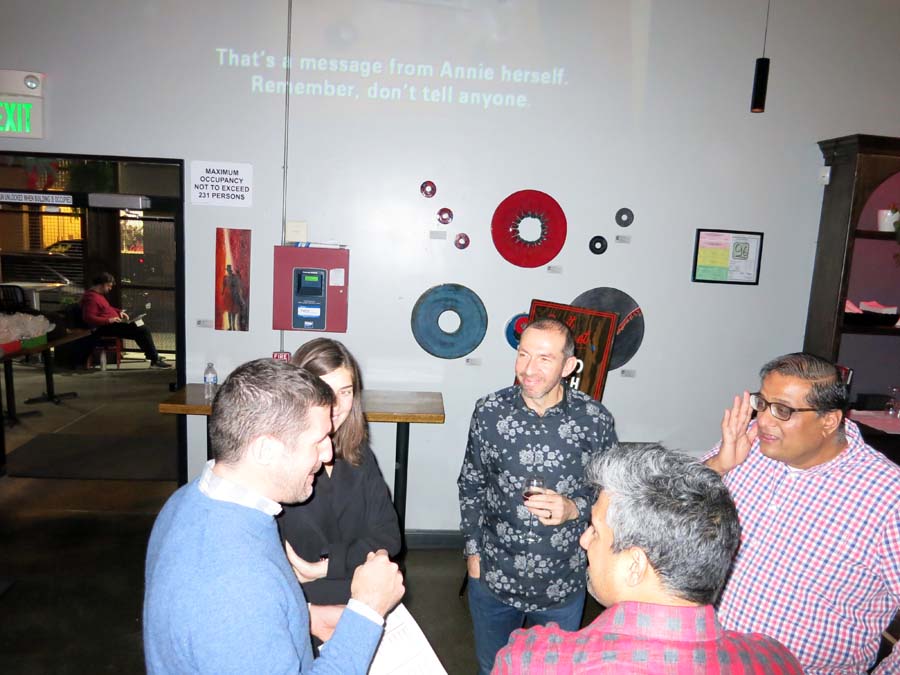 Backblaze employee Eli Echt-Wilson on the left, with Eli's very old friend Albert Zuo as Eli's guest tonight. Six years earlier, as seniors in high school, Eli and Albert won a Siemens Competition together.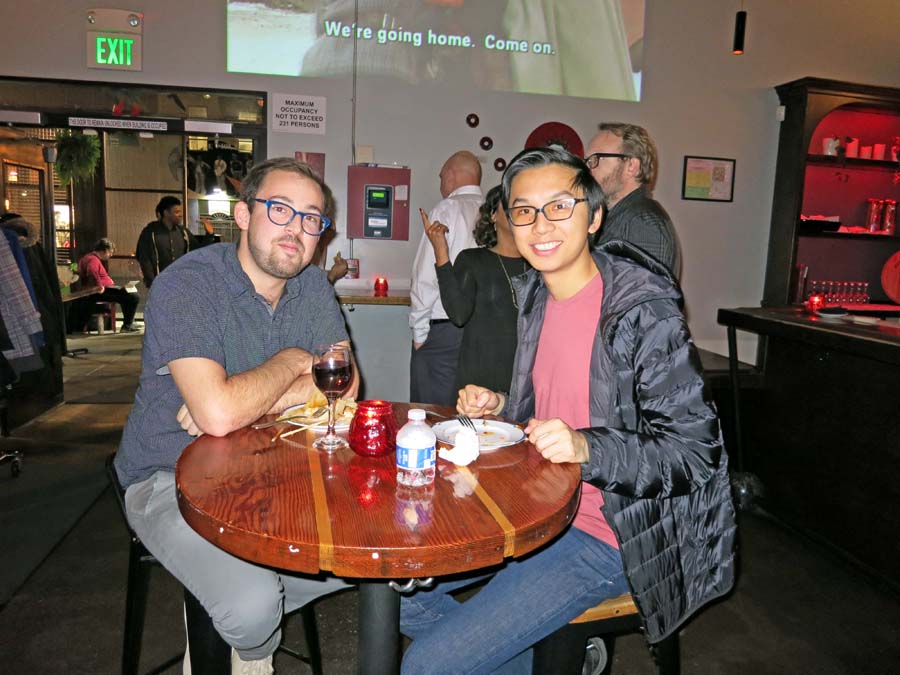 From left to right: Cecilia Luu, Evelyn Wong, Billy Ng, Tina Cessna, and Louis Luu.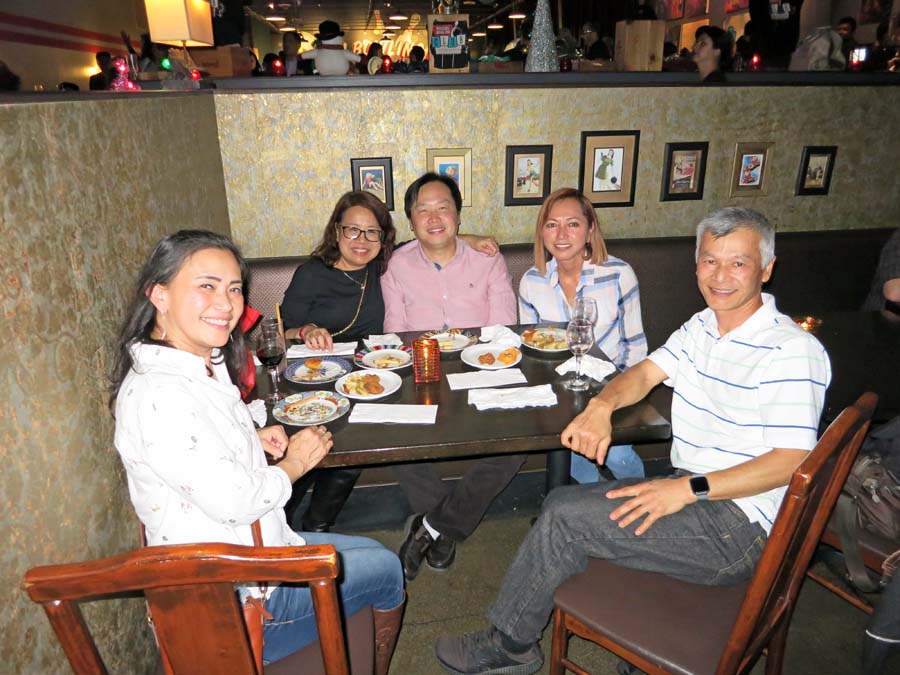 Elliott Sims (with wrist brace) talkes with Cameron Urnes (baseball cap). In the background is Janet Lafleur in red.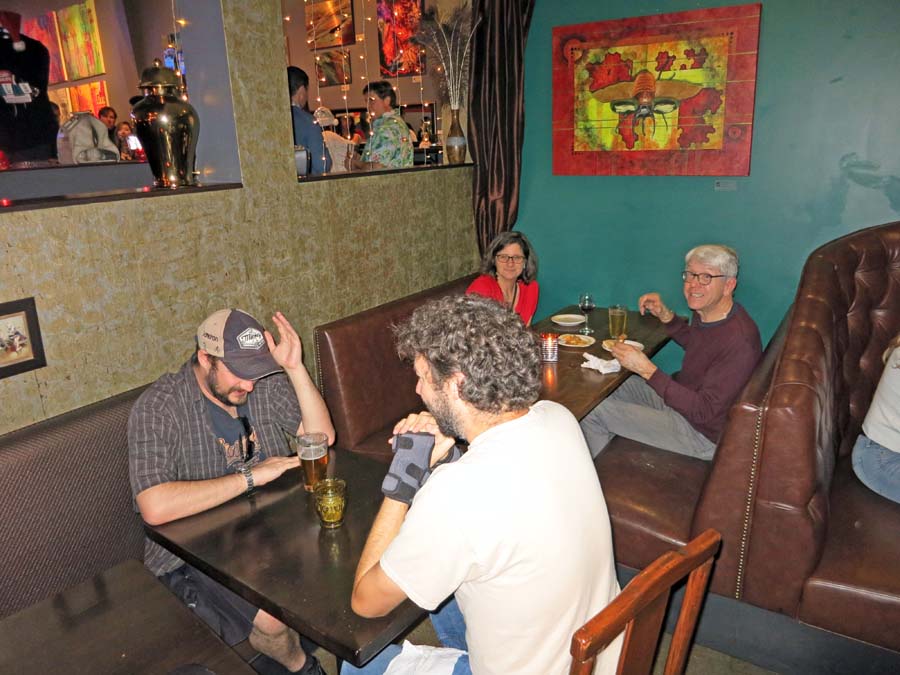 A bunch of people including Mariana Harris, Jeannine Gauthier/Smith, Eric Gauthier, Brian Beach, and Anu Patil.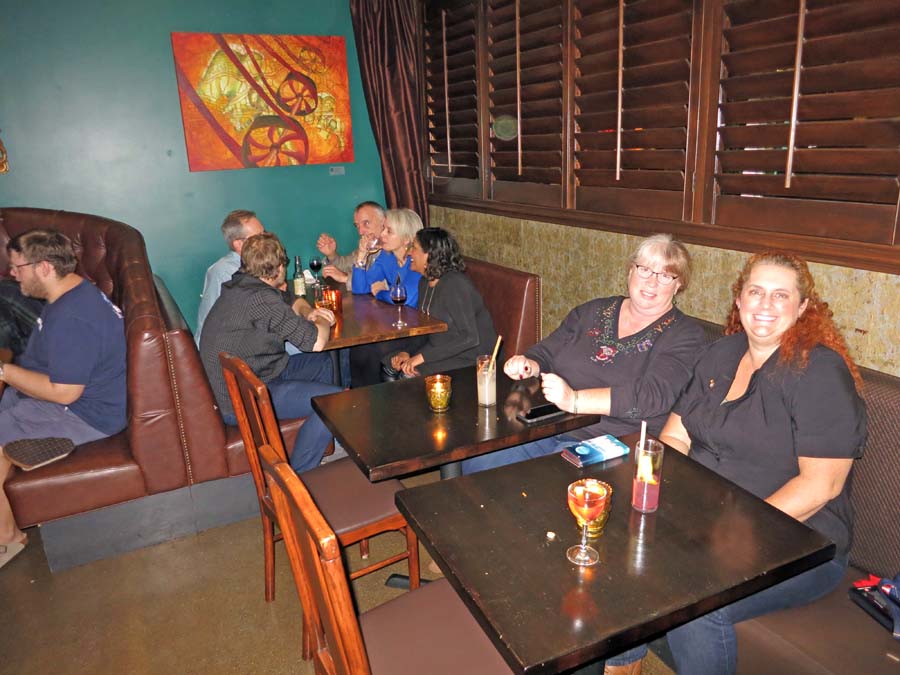 From left to right: Sean Harris, Damon Uyeda, Ariel Ellis.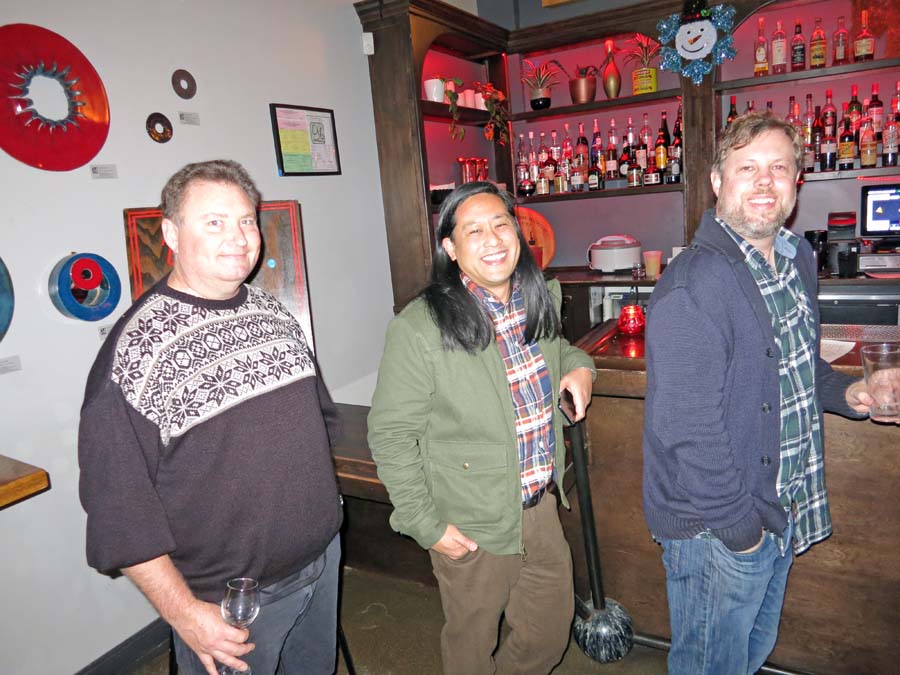 Katherine Chung, Stuart Cheshire (being silly to mess with the photograph), and Eli Echt-Wilson.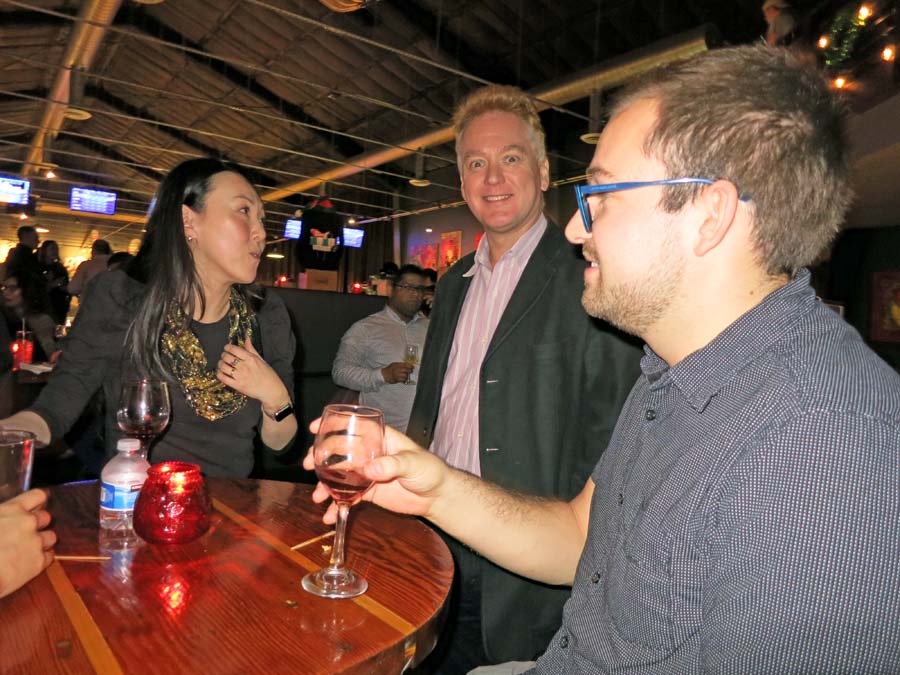 The picture below is a train wreck of obscured faces and mis-matched colors, but it does have Dan Mote and Zach Sellen in it, and they are very important to Backblaze.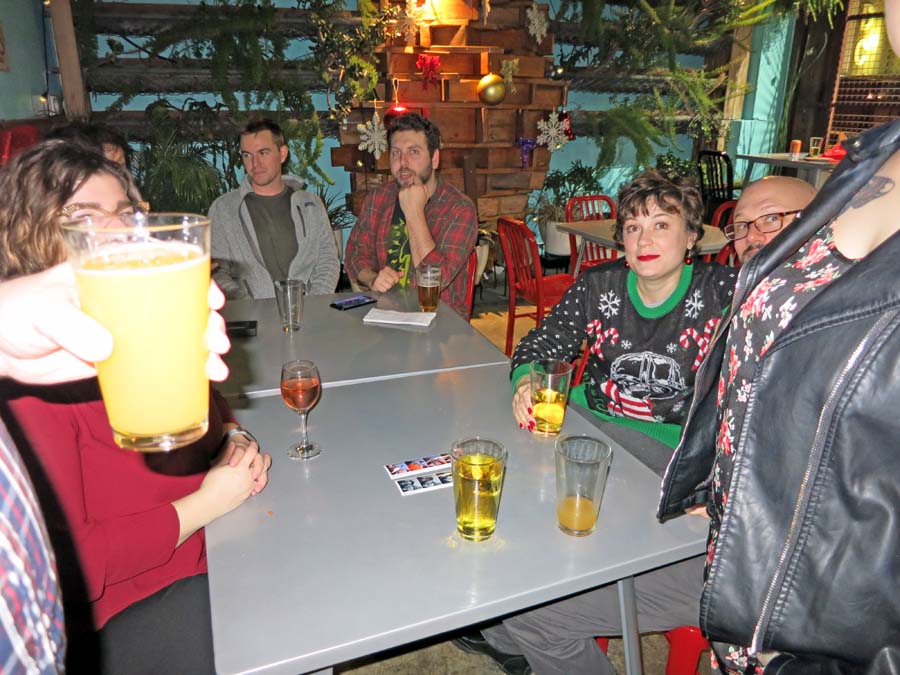 Annalisa Penhollow mugging for the camera, Brad Fiore, Tony Sales (in glasses), Casey Jones (facing away from camera), and Zach Sellen checking his phone.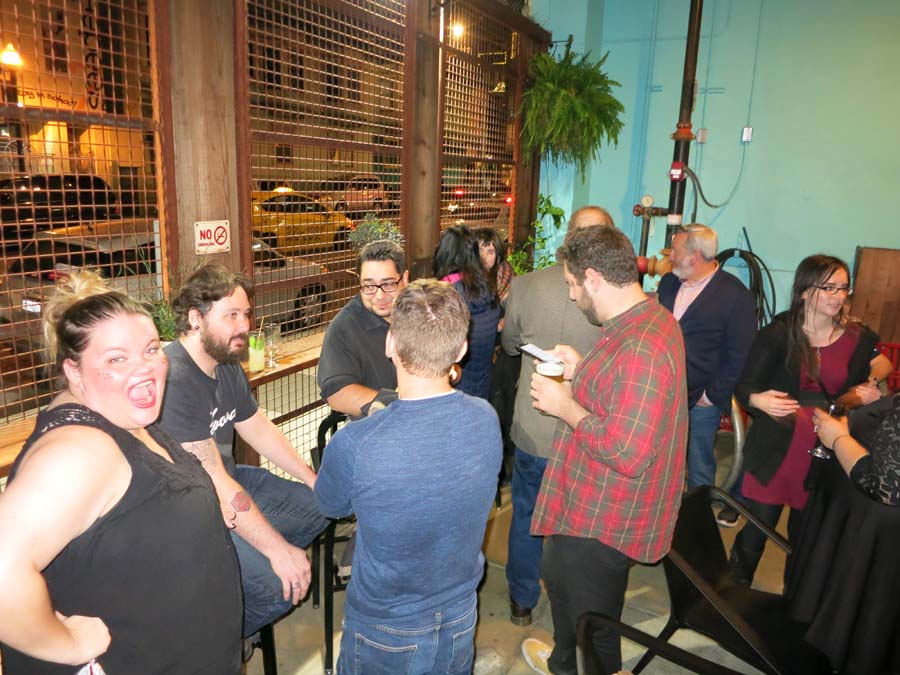 Jessica "JC" Castaneda on the right, Kerry McClendon looking dapper in his suit. Christopher Grace covering his mouth laughing.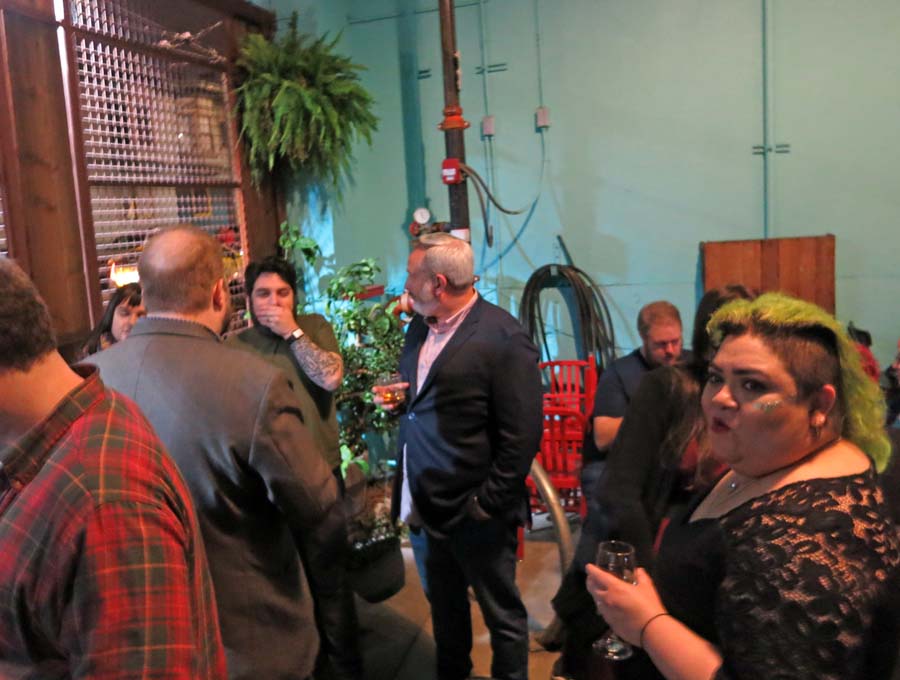 A bunch of Backblaze people relaxing and talking.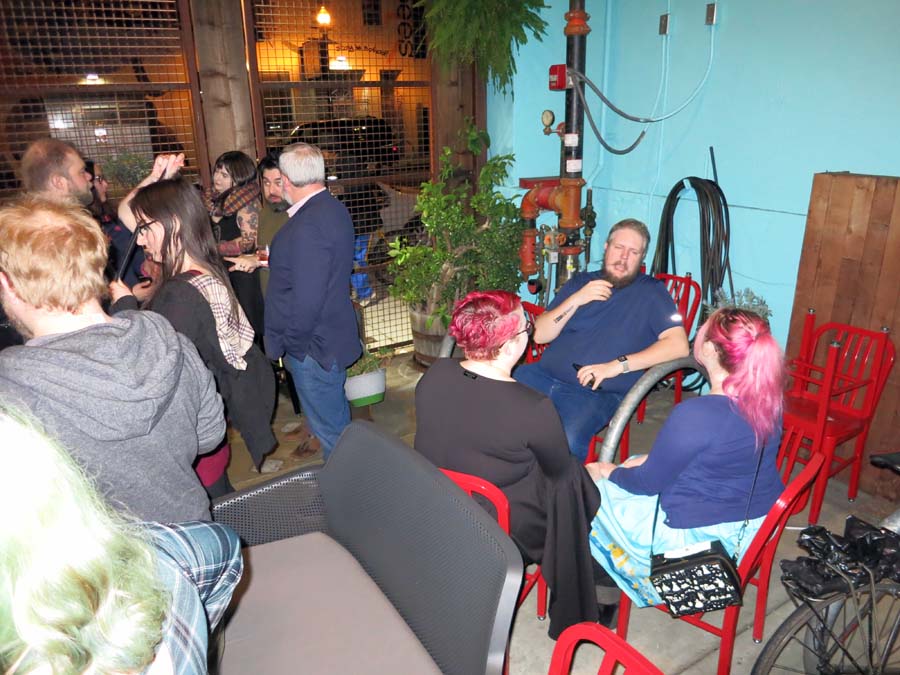 At 10pm, Gleb Budman (CEO of Backblaze) said some words about how the year went. In the picture below, Gleb is standing at the balcony.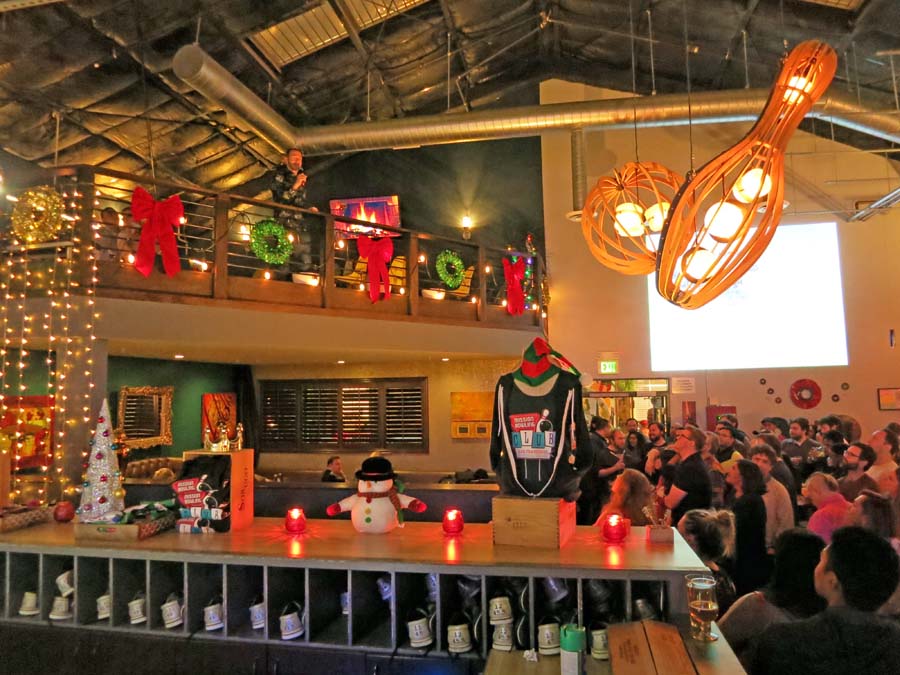 Another picture of Gleb talking.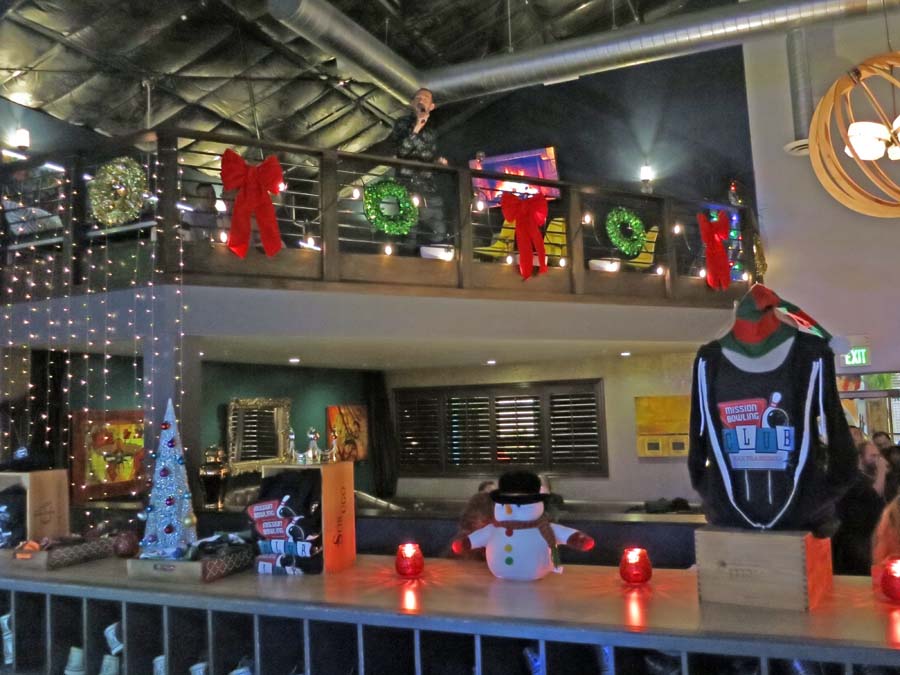 And we all went home! That's it!